Top Ten Saddest Deaths In Video Games
LucasMota
The Contenders: Page 2
21
Ethan Mars - Heavy Rain
All endings he dies in are absolutely heartbreaking. He loved Jason so much, and to lose his only other son (Shaun) is even more depressing. The endings where he takes his life, especially, really will hit you hard. It's such a horrible moment to see a man who loves his son so much that he wants to die because his son is dead.
He went through all that trouble and fought depression, only to lose everything. He lost all hope and I was heartbroken watching him throughout the game and especially at the bad endings.
"Tears in the rain" Holy. After all that he went through, it had to end that way. That left me depressed for the next few days.
We will never forget you Ethan. - Aguythatpeopleignores
V 3 Comments
22
Nicole Brennan - Dead Space
What makes it all the sadder is the whole game you were fighting of the Necromorphs the you were hoping she was still alive eventually you finally see her half way and your convince that she's going to make it until your betrayed at the end by Kendra who forces you to watch the entire video from early revealing that Nicole has been dead since the beginning not only that but she took her own life while she tearly says she's sorry it had to be this way, Issac's guilt over Nicole's death ultimately becomes the main backbone in Dead Space 2. - egnomac
It must really suck to be Issac Clark survive being torn to pieces by Necromorphs only to learn your girlfriend has been dead the whole time. - egnomac
I loved Nicole because A: Brennan is actually my name and B: She just one brave bada$$ girl who just was awesome
23
Alex Weiss - Tomb Raider
Guys like me don't get to be heros that's just awesome
24
Piers Nivans - Resident Evil 6
Piers Nivans was suppose to take over for Chris as the leader unfortunately fate had other plans, out of the the selflessness of his heart he allows Chris to escape choosing to remain behind R.I. P Piers. - egnomac
Piers is about to kill himself for Chris's life and all Chris wants to do is scream at Piers. - MyRockets345
Saddest scene in the whole RE series.. I cried a lot.. Piers sacrifice for Chris..
This was the saddest death in the history of video games! - Stagla1996
V 5 Comments
25
Your Character - Pokemon Mystery Dungeon 2
This, should be number 1.

This game is an underrated masterpiece, and it has one of the best story telling in video game history.

The music, the dialogue, your partner is crying, and you left him, dying slowly, while saying your last words.

This scene is incredible, it's incredibly sad because the immersion in this game is excellent.

This game is the only game that made me cry, I assure you.

Best scene in video game history, and the most saddest of all time.
This was personally the first video game death that made me cry. Such an amazing game to follow it perfectly with an amazing scene as it was the protagonist's fate to leave the world to protect it.
I've seen it ten times and I still cry. The heart-wrenching dialogue and the now famous music, I Don't Want to Say Goodbye, make this death a really special one. Definitely should be higher than 30.
They don't die lol
V 13 Comments
26
Sans - Undertale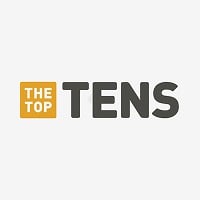 Sans or Sans the Skeleton is a character in the 2015 RPG Undertale created by Toby Fox. He is a lazy, pun-loving skeleton who is a supporting protagonist in the "pacifist" and "neutral" routes of Undertale, and a heroic antagonist/final boss of the "genocide" route. He is known for his incredibly difficult ...read more.
If you are enough of a monster to murder every lovable character or are just curious of the alternate ending, Sans' words right before he dies will be sure to make you feel sad and guilty for what you did to everyone you came to know and love throughout the game.
You can only fight the boss if you kill everything, and his death speech almost made me cry
This is the only death that rivals lee's in the walking dead.
This s his death speech: "Welp... I guess this is it then, huh?...Well, I'm going to Grillby's. Papyrus, do you want anything? " His last line shows how much he loved and cared about his brother, and is sad that he got killed mercilessly and even himself can't stop the brother killer. This makes the death even more sad.
V 4 Comments
27
Henry - The Last of Us
This scene was epic, you could see it coming but if you have a younger bro it just gets you even more. All the deaths in the game were pretty sad.
It was kind of a joint effort but I picked Henry because he was in so much pain when he had to see his little brother turned infected, and he just ended it. I've never cried when playing games, and I didn't then, but I was even really shocked
This should at least be in the 20's The death of Henry made me cry so much to see him crying over his brother's death it's so heartwarming and gentle I wish Henry and Sam were still alive and could of worked with Joel and Ellie
I could not stop crying after this scene
V 2 Comments
28
Agro - Shadow of the Colossus
The death here in this list are so sad.. Because at the end you really begin to love the characters. But I had to choose Agro who made me cry. Because you go for 10 minutes in the calm, a huge gate opens with Your sword, and then you can't do anything and you really did not Expect what happens. When you realize, a beautiful sad music arrives, and for this horse who always wanted to help, you have to continue, not anymore for your girl, but know for your horse, and you feel there is nothing left of the soul of your hero after this. he was your only companion and friend, like the one who was there for you not to loose your mind. And he is gone... Now you look above at the last colossus and... He will pay for this..
I must say I am shocked that Argo is not higher on this list (technically Argo doesn't die so she doesn't qualify but whatever. When Argo fell to her supposed death in Shadow was one of the saddest video game moments I've ever encountered. With other video game deaths there are always other characters the main character can turn to, but Argo was all that Wander had. She was your sole companion throughout the journey. With other big deaths like Aerith, you still had other companions. It was shocking and sad, but not as sad as losing Argo.
Whilst you were all caught up in your senseless (even though for the right reasons) killing of these 16 ancient creatures who never wronged you in any way whatsoever, it was apparent from the very beginning that Agro wanted no part of it but only aided you out of love to you. When Agro (SPOILER ALERT) sacrificed herself to save you, that brought me to tears. Agro didn't deserve any of this. And it was your fault, MY fault, that she died.
You do know agro doesn't actually die she just get an injured leg
V 3 Comments
29
Yusuf Tazim - Assassin's Creed Revelations
The speech was what made it real... And the follow-up mission. The saddest part is just to imagine what was happening in the hideout during the hours before Ezio found his body.
This is the 2nd saddest death in any video game after Desmond Miles's death
Yusuf's death should be #1. Soap's and Ghost's death didn't show any emotion.
30
Mikau - The Legend of Zelda: Majora's Mask
Link plays the Song of Healing, a sad song already, while Mikau is given flashbacks to his long history and fades away out of his memories to his death as the song comes to a close. He was assaulted by Gerudo pirates and left to die on the shore at Great Bay, and nobody realizes that he has died
All of the listings in the top ten were good, but when this game came out I was like 11 so it hit a little harder for me not being able to separate video game from reality.
Needs to be in top tens, seriously.
The death is sad but also comical. - Dawscr
V 1 Comment
31
Martin Septim - The Elder Scrolls 4: Oblivion
I remember when I first beat the main quest. I was just left with this bittersweet feeling. The Empire was safe but the Septim bloodline had ended and there was no heir to the Dragon Throne. You feel that the Empire you fought so hard for is going to crumble in a matter of years
He sacrificed himself for the kingdom he only ruled for a few days after the death of his father Uriel Septim, what do you expect from your king more than that?
May Akatosh mercy upon his vigilant soul. Hail Martin Septim. Death to Dagon and his cult! - Nord666
32
Sergeant Johnson - Halo 3
It's very sad when you play guilty spark cause Johnson dies. He was such a badass character in halo 2 and 3 and when he died it was really sad. Even if he didn't die he still would have never been seen again, what are the odd they would just bring him back in halo 4, they didn't bring back anyone else besides chief and cortana who also had a sad death. Anyways it was really sad when Johnson died cause he was so important. Halo reach also had the death of all the major characters.
Sergeant Johnson was one of the only people Chief has known for a long time and when he died I cried. Sgt. Johnson was one of Master Chief's only friends and he died a hero.
He was like an uncle to John, a crazy uncle that was so badass he could never die. But he did go out with a bang just as he wanted...
He was all the games in the first game he was just a soldier then in halo two he was a new main character. When he died I cried for 3 days
V 2 Comments
33
Lisa - Silent Hill
she was SO innocent and did not deserve to die! I was so extremly sad when she died and she was bleeding. Also the music. And the picture I seen of what she looked like in that japan book of silent hill on the aftermath of her transformation. It was super sad to me.
34
Legion - Mass Effect 3
Legions death was so sad he had to sacrifice himself so the rest of the geth could be more independent
35
Big Boss - Metal Gear Solid 4
The saddest ending to a game right after the best boss battle in history. How is this not number one? I totally agree with the guy below me, I actually cried!
Big boss's death was everything that makes a journey for a character come full circle. It was necessary but still a tragedy to see the legendary soldier die peacefully in front of solid snake, the other legendary soldier. Best video game series in history!
Really guys? 19, I mean REALLY, come on, if this wasn't
The saddest moment in video game history, then Hitler
Is god
This death is so sad, seeing a character that metal gear solid couldn't live without. Honestly I saluted when he died to honour a fictional man I've known when he was 29 in MGS3 then 35 in portable ops, 39 in peace walker, then 49 in phantom pain all the way when he was 79 in MGS4 god rest his soul.
V 4 Comments
36 The Final Hours - Legend of Zelda Majora's Mask
37
Cole Phelps - L.A. Noire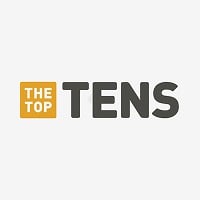 Nothing was going well for Cole Phelps, his wife left him, he got demoted into arson and as he was clamping down on the fascists in the Suburban Redevelopment Fund, he died an unwanted hero. And even if he had survived the sewer flooding he would have been suspended from the LAPD for having an affair with a German. - jezza0
This was the first time I had cried in a video game, next being Lee from the walking dead
I agree the only death in a game (along with Lee) that made me tear up
I am sorry he was a good man at work but behind locked door he was a bastard
V 3 Comments
38
James - Fallout 3
After going through everything in this game... Spending many an hour in front of my T.V. looking for him... He just dies... I cried for days and it was the most emotional game I've ever played...
He sacrifices himself for you even though you killed hundreds of people
He sacrificed his own life while you stood there and watched.
V 1 Comment
39
E-102 Gamma - Sonic Adventure DX
So sad when Gamma realized who he is. When he set off to free his family it ends with the confrontation between him and his brother, and They both end up shooting each other. The music at the end is sad as well. - Shadsilvson11
The developers originally were going to have gamma shoot himself in the head but Sega said that would be too graphic. I cried too. I loved gamma and his quest for freedom and to save the animals
Its really sad and you see it coming after an epic battle against his brother he comes up to look at his dead body, at that moment I was shouting don't do it and you know beta will shoot him but you can't do anything about and to top it of the music it made tear up.
A sad end for one of the best sonic characters
and really who likes omega more than gamma
V 5 Comments
40
Kratos - God of War
Where is God of War 4? Kratos just disappeared after the credits. Is he alive? Or what? - Chaotixhero
The death scene may be sad but the ending sucks
This should be in the top ten. Kratos did everything to get his memories of him killin his own family out of his head and he didn't get what he wanted and later discovers it to be his fault that Pandora dies and believes she died in vein after he kills Zeus so he stabbs himself in the chest with his sword and bleeds out. It doesn't grt much more sad than that.
V 2 Comments
PSearch List
Recommended Lists
Related Lists
Top Ten Saddest Game of Thrones Deaths
Saddest Deaths In The Walking Dead Game
Top 10 Saddest Hunger Games Deaths

Top Ten Saddest Warrior Cat Deaths
List Stats
5,000 votes
350 listings
7 years, 174 days old

Top Remixes (40)

1. Lee Everett - The Walking Dead Video Game
2. John Marston - Red Dead Redemption
3. Ethan Mars - Heavy Rain
Cimendaro

1. Lee Everett - The Walking Dead Video Game
2. John Marston - Red Dead Redemption
3. Mordin Solus - Mass Effect 3
Mann0802

1. John Marston - Red Dead Redemption
2. Lee Everett - The Walking Dead Video Game
3. Soap MacTavish - Modern Warfare 3
Tylerlangford1234
View All 40
Posts
Error Reporting
See a factual error in these listings? Report it
here
.