Top Ten Saddest Deaths In Video Games
LucasMota
The Contenders: Page 3
41
Jorge - Halo: Reach
Someone give this guy a fifty-gun salute! But really, This broke my heart more than noble 6's death.
Died in vain thinking he saved Reach. That makes it all the more tragic.
He thought he saved Reach, but alas if he only knew the truth.
V 2 Comments
42
Booker Dewitt - BioShock Infinite
Booker DeWitt might have been a bad guy who frequently gambled and sold his daughter in order to clear his debt, but still watching him drown had me in tears.
How was he not even on here until I added him. I was shaking by the time the ordeal was over, so sad.
Oh my word
You spend the whole game getting to know him then "BAM"
Right there, dead
43
Toroko - Cave Story
Cutest goddamned thing ever in a video game. She was a sweet, adorable, unbelievably innocent, cuddly little furball...who just HAD to die. Because Cave Story. - xandermartin98
V 1 Comment
44 Richard Aiken - Resident Evil
45
Sandman - Modern Warfare 3
Sandman's death was my second favorite death in the Call of Duty series. He, Truck, and Grinch fought to the very end to do what was right. Side by side kicking ass saving Price. Ghost and Roach was my favorite death. I felt so emotional about all these deaths. They were all my favorite characters. Don't forget about Roach either. He survived death multiple times.
It was terrible! The whole time I was playing that part, I was yelling, "Get on the ' chopper, dude! " Then when he said to just go, I was screaming in my head, "NO! I STARTED TO LOVE YOU! WHY YOU MAKE SUCH SACRIFICE FOR ME AND RussiaN PRESIDENT?! " D':
From the very beginning when he threw you that first clip you got emotionally attached to sandman. And then after all of the mission time played with him I found myself wishing over and over again after he died that you would hear his voice on the radio only to be let down.
They all could shoot the enemies from the helicopter and escape but it was another reason for the directors to destroy another good guy!
V 2 Comments
46 Class Zero - Final Fantasy Type-0
47
Luna - Zero Escape: Virtues Last Reward
This is easily the saddest death on a handheld console in my opinion. While the other deaths were either suicide (Alice), killed by Dio (Tenmyouji, Clover, and K) or killed due to the other one finding out (Dio), Luna's was more different. At the end, only four people live (Sigma, Phi, Quark, and Luna). Sigma decides to stay behind to find Luna. When he finds her at the garden, he believes that it wasn't Luna who killed the other five. After explaining everything, she ends up going offline due to her being a GAULEM. Her ending had the saddest death and to this point, it's actually made tear up more than Sarah's death from The Last Of Us and Lee's death from The Walking Dead. Her death wasn't part of the main storyline, but still I teared up. - wjacob313
Oh heck, luna's death transformed my bedroom into a pool of tears. The feels, the feels!
V 1 Comment
48 Thane Krios - Mass Effect 3
49
Roland - Borderlands 2
, you play as him in the first game, and he come back and you're like "cool, roland back" I screamed "NOOO! " When he died. It wasn't a game anymore. It was a quest to kill jack.
I loved the first borderlands and actully played as roland so this death bull
V 2 Comments
50
Emil - Nier
No words can describe his sacrifice for saving his friends.
51 Curly Brace - Cave Story
52
Minato Arisato - Persona 3
His real name is makoto yuki by the way. This far by the most sad game endings, you know. He has to leave all his friends behind after creating such a strong bonds with them so that they can live. It's just so sad and depressing
You spend all this time working on your character, making your persona compendium larger, and creating bonds with all the people you can find, only to die in the end.
I just got Persona 3 yesterday. I've been spoiled on the ending. And I've cried.
53
Xion - Kingdom Hearts 358/2 days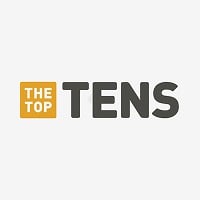 I cried HARD not only for the death, but the fact that Roxas had to kill one of his only best friends. His sadness is one of the huge things that really struck me. With the "fact" that Nobodies have no emotion, I cried more when Roxas started to cry. But I can admit... Xion's death was a beautiful death because she died in the arms of her best friend and she faded into light.
Roxas forced to kill his best friend to ave his other half. He held her as she died in his arms. I legitimately cried though the whole scene. - SavagePickle
She not only sacrificed herself to save those she cared about along with someone she didn't even know, but did so knowing that it would mean giving up her existence and everyone would forget her.
This scene really hit me in the feels... It's the only time I've ever cried playing a video game
V 6 Comments
54
Johnny - To the Moon
"Because one day, I'm going to befriend one of them". When or if you already played this you will/would know the true sadness of that quote. To The Moon in my opinion is the saddest game, well the I have played and highly-highly recommend it for those who have not played it yet. Made by Free Bird Gaming and sold very cheaply not buying it would be a moral insult. So leaving on that, it is a very good, emotional, well thought out game unchallenged by what others see them selves to be considered challengers of this game, but its all up to YOU.
Okay, so I watched PewDiePie play this and I never usually from video games, but I watched that and I couldn't help but just break down and ball my eyes out. I went to bed in tears. And ever since then I have turned into the person that crys at the little things... But I'm fine with it... I'm tearing now :'c
Damnit why isn't this with the top 10? I guess fancy graphics is what attracts people to playing video games now. The story of To The Moon is funny, sad, happy... I can't describe it in words. One of the best games I've ever played. You get really attached to Johnny since you see him grow up and you really feel for the the guy. By the end your heart is already torn to pieces and then the game just puts those pieces on fire. Highly recommended to anyone.
First time I cried in a game :(
V 5 Comments
55
The Baby Metroid - Super Metroid
How sad...
56
Johnny Gat - Saint's Row: The Third
Johnny Gat has been my favourite character since the start of Saints Row and he died by helping his friends. Always miss him
Even after Gat out of hell I still feel sad when I think of his death. You really bond with him over the other saints row games so when he dies. It was just so insane I never assumed he could die. He was like just too dang powerful...
Johnny Gat was/is awesome and no one could ever take that away form him. He will forever be a crazy guy that everyone loves.
He's actually not dead, play Saints Row 4, or when Saints Row: Gat Out Of Hell releases - CasinLetsGoBowling
V 4 Comments
57
Isara - Valkyria Chronicles
Definitely one of the saddest scene. Isara is quite a likeable character since she managed to accomplish so much at such a young age. More so, when she accomplish them with so much adversities in her life.

She is also likeable in that the discrimination she has faced in her life did not make her bitter. Instead, she had dreams such as of having her kind be accepted and invent an aircraft to fly with her brother.

What made her death so sad is that Isara had so much going for her. Isara had many talents and quite skill at her trade. Now she will never reach her dreams.
I will always cry when I see this scene because Isara is one of my favorite characters and a lot of stuff has happened to her during her short life time. She is my favorite underrated video game character and her death makes me cry every time just like Noble 6's death in Halo: Reach. RIP Isara (1919-1935). - wjacob313
The games characters are all so endearing they all make an emotional connection with the gamer. Isara's death is so sudden and unexpected of such an innocent and likable character it is incredibly sad. It serves as a good example of the deaths and sacrifices that occur in any conflict.
Why Isara. Just as everything started to turn for the better... The ending scene where she basically saves Welkin and Alicia was even worse for the feel.
V 2 Comments
58 Lena - Everlasting Summer
59
Dog - Fable II
His death is sad and I cried relentlessly when I tried the other ending of the game when you save evryone else
60
Yuri - Modern Warfare 3
Yuri dedicated his life to avenge his own self (in a way). Captain Price Doubted him and that was so sad how he was left dead. =(
Yuri wasn't in the series for long except he was a great character
V 2 Comments
PSearch List
Recommended Lists
Related Lists

Top Ten Saddest Video Games
Top 10 Most Brutal, Gruesome Deaths In Video Games
Top 10 Saddest Hunger Games Deaths
Top 10 Video Games With the Cheapest Deaths
List Stats
5,000 votes
350 listings
7 years, 170 days old

Top Remixes (40)

1. Lee Everett - The Walking Dead Video Game
2. John Marston - Red Dead Redemption
3. Ethan Mars - Heavy Rain
Cimendaro

1. Lee Everett - The Walking Dead Video Game
2. John Marston - Red Dead Redemption
3. Mordin Solus - Mass Effect 3
Mann0802

1. John Marston - Red Dead Redemption
2. Lee Everett - The Walking Dead Video Game
3. Soap MacTavish - Modern Warfare 3
Tylerlangford1234
View All 40
Posts
Error Reporting
See a factual error in these listings? Report it
here
.