Top Ten Saddest Deaths In Video Games
LucasMota
The Contenders: Page 4
61
Yuri - Modern Warfare 3
Yuri dedicated his life to avenge his own self (in a way). Captain Price Doubted him and that was so sad how he was left dead. =(
Yuri wasn't in the series for long except he was a great character
V 2 Comments
62
Carter-A259 - Halo Reach
I love this guy only he dies because he help his team and he is an a**
V 2 Comments
63
Angelus and Caim - Drakengard 2
They deserved to be in the top 10. it is really sad if you know the whole plot and their relationship and then you see them dying in flames.
I totaly quit the game when I saw this. one of my favourite game charachters. I wish they were drakengard 3 R.I.P. Angelus and Caim
64 Annette Birkin - Resident Evil 2
65
Roach - Modern Warfare 2
They burned him with Ghost, so sad =(
It was sad because the faceless man finally died. God bless him.
V 1 Comment
66
Axel - Kingdom Hearts 2
This death was one of the saddest deaths I have ever seen! Axel has had both his best friends taken away from him and now he sacrifices himself to save Sora because of the resemblance to his best friend Roxas. Poor Axel...
Best KH character and he did not deserve to die he was just trying to get his best friend back
V 1 Comment
67
Liu Kang - Mortal Kombat Deadly Alliance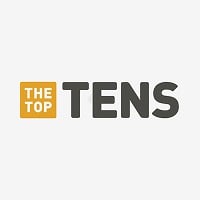 Liu Kang is a fictional character and the main protagonist of the Mortal Kombat fighting game series from Midway Games, introduced as one of the original seven player characters in the 1992 first game as a Shaolin monk who enters the Mortal Kombat tournament to save Earthrealm.
I have always loved liu kang and hated shang tsung.The moment I saw shang snap lius neck I was just crying my head off.Thank god he is a zombie in mk deception.
V 1 Comment
68
Jenny - The Darkness
How in the world does Jenny seem to always get left out of these lists? It was the dudes girlfriend and he had to stand there and watch her get murdered right in front of him.
69
Midna - The Legend of Zelda: Twilight Princess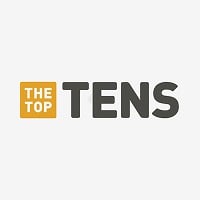 Even though she didn't 'die' she made me cry when I first played this game. I feel you Midna :( Memories, anyone? - Stormver101
70 Tali'zorah Vas Normandy - Mass Effect 3
71
Zeke Dunbar - inFAMOUS
I think that Zeke, being Cole's best friend in the game, was the saddest I have seen yet (but I did not cry). What makes his death a bit more tragic is the fact that there was so much previous buildup, as to Cole going to save Zeke, and the fact that Zeke was such a great character. Zeke died for nothing, as the manslaughter continues, and Cole comments that he forgets about Zeke. It was pretty sad, and made me regret the evil side. To this day, I have not tried to go the evil path a second time in regards to this moment (and the fact that the good side gets you better powers, and I like the look of the Hero outfit).
Friend against friend... Brother against brother, even. Seemed to me they've been through so much, only for corrupted Cole to kill him. It isn't right, really. He stood against his friend, knowing full well of his power, if only to beat him for the greater good. How sad for it to end the way it had.
The part when he shot cole (which didn't have any effect on him since he has superpowers) then after that I was forced to kill him. That left me in tears I watched slowly as he sank to the ground with each shot and I couldn't take it anymore
I almost cried and I'm a grown man
V 6 Comments
72
Naomi - Metal Gear Solid 4
A lot of people say her death was pointless... A lot of people are dumb
she created vamp, injected snake with foxdie, and her brother is dead (not
to mention the fact that fox told snake to tell her that he killed her parents but instead told her to "live out her life") when she was observing snake, and saw that he was all old, she cried. She couldn't find a way out of working for liquid and the patriots, couldn't get rid of the guilt that she is the reason snake is dying, couldn't get rid of the guilt that she made vamp immortal, couldn't get rid of the guilt that she cheated on otacon, and possibly knew that fox killed her parents. She could find a way out of all that and people think her suicide was just another pathetic excuse to make otacon sad? Retards!
73
Reggie - Infamous Second Son
I thought this moment was very sad because it seemed like Reggie was a very cool character. He was a great big brother and seeing someone kill your brother before your eyes seems pretty sad to me
Although this was a sad moment, the battle after it was pretty awesome. Reggie dies, and Delsin screams in horror and sadness. Believable, and well done, with Reggie having a clear reason to sacrifice himself.
First Time I saw his death I almost Cried because he almost felt like a real brother. - Aguythatpeopleignores
If I saw my brother die like that, I would've killed Augustine even if I was the hero
V 3 Comments
74
Marty - Mafia II
Young kid getting all excited about being out helping with a job, soon falls victim to the reality of being in the mafia. Probably made 10 times sadder by Joe's reaction. "I'm sorry kid, I am so sorry"
Joe told him to stay in the car and don't come out! Of course he was stupid and wanted to be a hero!
75
Sniper Wolf - Metal Gear Solid
I cried the same way I did when I had to kil The Boss. I mean, the way she died, in front of the man who loved her makes it more sad
76
Carley - The Walking Dead
If you choose to save her in episode one you can clearly see their is a realationship building with carley and lee. And lily just murders carley for no reason
I knew that Lily was bad news. They should've dumped that psycho before she was able to kill Varley.
Only immature dumbasses pick Carley over Doug. Doug is the best character of TWD Season 1
V 3 Comments
77
Zero - Mega Man Zero 4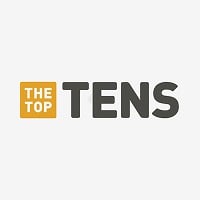 That was Zeros death once and for all. Everything about it was depressing, especially the music.
80?! Are you joking?
Inti creates. What were you thinking when you made these games? First you kill off X and then Zero!?
78
Sam - The Last of Us
I couldn't speak for an hour after
And his brother shot himself that was horrible too
79
Desmond Miles - Assassin's Creed III
His death was so sad. Of course I tear up easily but after all he's been through he just dies! I grew to love him. I don't get how they'll make Assassins Creed 4 without him
It was so devastating
I cAN'T TELL ANYTHING
Y'all flaud cause in brother hood he still live - Rayman56
80
Roman Bellic - Grand Theft Auto IV
Can't believe this is at 153. Roman was Niko's cousin! Watch the very ending when Roman dies on his wedding and at the very end when Niko talks to Brucie, his wife, and Kate. It made me cry - Gtaisawesome2013
V 1 Comment
PSearch List
Recommended Lists
Related Lists

Top Ten Saddest Video Games
Top 10 Most Brutal, Gruesome Deaths In Video Games
Top 10 Saddest Hunger Games Deaths
Top 10 Video Games With the Cheapest Deaths
List Stats
5,000 votes
345 listings
7 years, 99 days old

Top Remixes (39)

1. Lee Everett - The Walking Dead Video Game
2. John Marston - Red Dead Redemption
3. Ethan Mars - Heavy Rain
Cimendaro

1. Lee Everett - The Walking Dead Video Game
2. John Marston - Red Dead Redemption
3. Soap MacTavish - Modern Warfare 3
nintendofan126

1. Lee Everett - The Walking Dead Video Game
2. Ethan Mars - Heavy Rain
3. Reggie - Infamous Second Son
whodafuqisthisguy
View All 39
Posts
Error Reporting
See a factual error in these listings? Report it
here
.