Top Ten Saddest Deaths In Video Games
LucasMota
The Contenders: Page 8
141
Viola - The Witch's House
How sad her fate was sealed from the start
I cried so hard when I got the true ending... - Anonymousxx
V 1 Comment
142
KOS-MOS - Xenosaga
KOS-MOS sacrifices herself to buy Chaos and Nephilim the time they need and gets destroyed in the process. At the very end of the game after the credits have rolled you see what's left of her body floating through space. She then finally loses conciousness and closes her eyes.

What made this so sad for me was the fact she effectively dies after just understanding how to feel human emotion.
At least she is back in crossovers such as Project X Zone 2. But wait, that's another story...
143
Astrid - The Elder Scrolls V: Skyrim
I really liked astrid. In the end, she just did what she thought was best for her family. Personally I would have forgiven her. It really depressed me, and I shed a man tear when I saw her there on the ground, burning herself to make a contract for her own murder. I only killed her to end her pain. :(
Okay, I'll admit, I teared up when you have to kill her. Sure, she betrays you, but it really hurt. The Dark Brotherhood was my first guild and it will aways be my favorite.
144
Sgt. Jonathan Miller - Battlefield 3
He wanted to see his son on his birthday, but his team got overwhelmed and captured and then killed by Solomon while it was live on the Internet
145
Ignitus - The Legend of Spyro: Dawn of the Dragon
Well... Ignitus didn't die, he became the new Chronicler, but now I'm kind of wondering what happened to the Chronicler after that, and I also wanted to apologize in advance because I don't pay too much attention to the cutscenes.
You know, being a fan of the ps1 trilogy it is pretty sad to see a death in a spyro game. (although I wasn't crazy over the legend games)
THIS ONE! Oh, why I voted before? These things always happen to me!
Anyway, I am glad he became the new Chronicler. - keyson
V 1 Comment
146
Johnny Klebitz - Grand Theft Auto V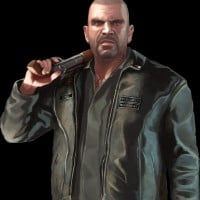 I was very shocked to see him get viciously glassed like that, but from what I gathered now is that since Liberty City has been wiped out by a tsunami, this caused him to go completely down to a path of disgrace becoming everything he used to hate and joined in taking drugs with Ashley. You might not believe this, but it is true.
V 1 Comment
147
Festus Krex - The Elder Scrolls V: Skyrim
He was definitely the funniest member of the Dark Brotherhood. He was grumpy, but sarcastic and eventually warms to the dragonborn. Seeing him dead outside the sanctuary was painful. The mightiest man may be slain by one arrow. Festus Krex was slain by 20.
148
Michael de Santa - Grand Theft Auto V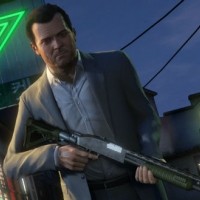 His death was quite sad because he had just gotten his life together and then that happens
If you kill Michael then everyone will hate you.
V 4 Comments
149
Tippi and Count Bleck - Super Paper Mario
Alright. A couple that was separated by a cruel fate (the woman became a butterfly and the man attempted to destroy al worlds in despair) and barely found each other, having to marry to destroy an artifact nalmed Chaos Heart, thus sacrificing their lives, is at number 196. Yeah.
The sacrifice they made was bold, and the way they were once a couple made it all the sadder that they were dying together.
Wait a second this is an E rated game why does it have so much dark stuff
V 1 Comment
150
Big Smoke - GTA: San Andreas
He is having his 2 NUMBER 9s A NUMBER 9 LARGE A NUMBER 6 WITH EXTRA DIP A NUMBER 7 2 NUMBER 45s ONE WITH CHEESE - AND A LARGE SODA in heaven bless his soul.
151
Steve - Minecraft
His house prospering, until the creeper showed up and ruined it.
152
Elise - Assassin's Creed Unity
Very sad death. I was hoping her an Arno would get to be together, but she got taken out by Germaine.
153
Asgore - Undertale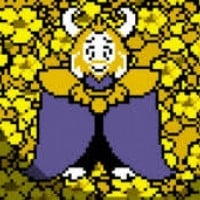 Asgore Dreemurr is a boss monster and the king of the monsters in the 2015 RPG Undertale made by Toby Fox. Asgore is the portrayed main antagonist who plans to acquire seven human souls and use their power to break the barrier that seals the monsters underground . Aspects of his character are hinted ...read more.
154
Undyne - Undertale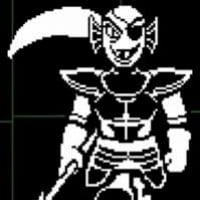 Undyne is a main character in Toby Fox's 2016 RPG, Undertale. She is the heroic fishlike captain of the Royal Guard, who takes it upon herself to protect the monsters of the Underground. Her name is derived from the word "Undine", and is a pun on the word "Undying". Her most loved monsters are her mentor, ...read more.
She tried her hardest to activate the DETERMINATION she needed to continue the fight and live on, only to end up melting, repeating the same words of desolation; "I won't die...I won't die..."
155 Magus - Chrono Trigger
156
Crono - Chrono Trigger
Just happened out of no where and was completely unexpected especially for an RPG game and the song Far Off Promise just made it worse. Then of course you had Marle crying and how she was always so upset and when she yelled at Dalton "Crono. GIVE BACK CRONO", it made it even sadder. Then you have it where she yelled "PLEASE ANSWER ME! don't LEAVE ME! ". The whole game in my opiniom was the saddest game of all time but Crono's death really hurt.
157 Trish Dailey - inFAMOUS
158
Maria Robotnik - Numerous Sonic Games
As far as I know, She's deceased in every Sonic game. It's sad since it haunts my favorite character: Shadow the Hedgehog.
Omigosh that was HORRIBLE! She was so brave to die for Shadow. Also she was only 13! The depiction in sonic x was so much more sad because of how beautiful anime is.
159 Raiden - Mortal Kombat Deception
160 Lone Wanderer - Fallout 3
PSearch List
Recommended Lists
Related Lists
Top Ten Saddest Video Games
Saddest Deaths In the Hunger Games
Top 10 Most Brutal, Gruesome Deaths In Video Games
Top 10 Saddest Hunger Games Deaths
Top 10 Video Games With the Cheapest Deaths
List StatsUpdated 23 Feb 2017
4,000 votes
337 listings
6 years, 174 days old

Top Remixes (34)

1. John Marston - Red Dead Redemption
2. Lee Everett - The Walking Dead Video Game
3. Soap MacTavish - Modern Warfare 3
Tylerlangford1234

1. Xion - Kingdom Hearts 358/2 days
2. Roxas - Kingdom Hearts 2
3. Soap MacTavish - Modern Warfare 3
RavenLover152

1. John Marston - Red Dead Redemption
2. Dominic Santiago - Gears of War 3
3. Soap MacTavish - Modern Warfare 3
ryanrimmel
View All 34
Posts
Error Reporting
See a factual error in these listings? Report it
here
.