Top Ten Saddest Deaths In Video Games
LucasMota
The Contenders: Page 8
141 Illedan Stormage - Warcraft III: The Frozen Throne
142
Crono - Chrono Trigger
Just happened out of no where and was completely unexpected especially for an RPG game and the song Far Off Promise just made it worse. Then of course you had Marle crying and how she was always so upset and when she yelled at Dalton "Crono. GIVE BACK CRONO", it made it even sadder. Then you have it where she yelled "PLEASE ANSWER ME! don't LEAVE ME! ". The whole game in my opiniom was the saddest game of all time but Crono's death really hurt.
143
Maria Robotnik - Numerous Sonic Games
As far as I know, She's deceased in every Sonic game. It's sad since it haunts my favorite character: Shadow the Hedgehog.
Omigosh that was HORRIBLE! She was so brave to die for Shadow. Also she was only 13! The depiction in sonic x was so much more sad because of how beautiful anime is.
Marias death is the reason why shadow really hates humanity
144
Kurow - Okamiden
In all honesty, this was the only scene in any video game I've played (and I've played a lot of them, mind you) that I genuinely cried at. Kurow was such a likeable character, and him being with you for a large portion of the game really makes you grow to care about him. In addition, his character arc is the largest and most compelling one in the game, and to see him die feeling happy to have lived and having committed a truly selfless act for the first time in his life, combined with the music and writing, makes this scene both genuinely sad and genuinely heartwarming, given the circumstances for his prior betrayal. All in all, this scene was, in my opinion, just perfect.
Okamiden's an excellent game, but underrated. Hardly anyone knows about Kurow's death. While your "main" partner, Kuni, ditches you early on, Kurow is with you more than any other partner in the game. He had a great personality and went through development, and you truly get to bond with him as if he was truly your friend. But then, he joined the dark side along with Kuni, and you're just asking "why? " But then near the end of the game he explains everything, that he was kinda born to die, but he was afraid of his destiny, so he ran away. But after seeing the resolve of people from his travels, he's willing to face his destiny. And it's not just Chibiterasu who kills him, you yourself, have to be the one to kill him. The story and the music in this game is brilliant, Kurow's an amazing character, and I still tear up when seeing his death scene. "Woohoo! What a rush! Ain't nothing gonna get in our way! "
Okamiden might be the cutest game ever, but this death scene really got the tears flowing. To those who haven't heard about this game, you should give it a shot. Like it's predecessor Okami, and many artists it wasn't really recognized until after it was already mostly dead.
V 1 Comment
145 Cleon - The Warriors
146
Cliff Hudson - Dead Rising
Sure he tried to kill you but only becaue seeing his grand daughter die in front of him and hearing her scream was too sad for him that his mind reverted to insanity and as he lay there after defeating him he shows you a picture of his grand kids and reverted back to sanity and dies
When I played this I felt guilty for killing him in the end of the boss fight.
147
Viola - The Witch's House
How sad her fate was sealed from the start
I cried so hard when I got the true ending... - Anonymousxx
V 1 Comment
148
KOS-MOS - Xenosaga
KOS-MOS sacrifices herself to buy Chaos and Nephilim the time they need and gets destroyed in the process. At the very end of the game after the credits have rolled you see what's left of her body floating through space. She then finally loses conciousness and closes her eyes.

What made this so sad for me was the fact she effectively dies after just understanding how to feel human emotion.
At least she is back in crossovers such as Project X Zone 2. But wait, that's another story...
149
Astrid - The Elder Scrolls V: Skyrim
I really liked astrid. In the end, she just did what she thought was best for her family. Personally I would have forgiven her. It really depressed me, and I shed a man tear when I saw her there on the ground, burning herself to make a contract for her own murder. I only killed her to end her pain. :(
Okay, I'll admit, I teared up when you have to kill her. Sure, she betrays you, but it really hurt. The Dark Brotherhood was my first guild and it will aways be my favorite.
Astrid was a savage - 2storm
150
Sgt. Jonathan Miller - Battlefield 3
He wanted to see his son on his birthday, but his team got overwhelmed and captured and then killed by Solomon while it was live on the Internet
151
Ignitus - The Legend of Spyro: Dawn of the Dragon
Well... Ignitus didn't die, he became the new Chronicler, but now I'm kind of wondering what happened to the Chronicler after that, and I also wanted to apologize in advance because I don't pay too much attention to the cutscenes.
You know, being a fan of the ps1 trilogy it is pretty sad to see a death in a spyro game. (although I wasn't crazy over the legend games)
THIS ONE! Oh, why I voted before? These things always happen to me!
Anyway, I am glad he became the new Chronicler. - keyson
V 1 Comment
152
Johnny Klebitz - Grand Theft Auto V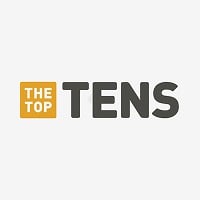 I was very shocked to see him get viciously glassed like that, but from what I gathered now is that since Liberty City has been wiped out by a tsunami, this caused him to go completely down to a path of disgrace becoming everything he used to hate and joined in taking drugs with Ashley. You might not believe this, but it is true.
V 1 Comment
153
Festus Krex - The Elder Scrolls V: Skyrim
He was definitely the funniest member of the Dark Brotherhood. He was grumpy, but sarcastic and eventually warms to the dragonborn. Seeing him dead outside the sanctuary was painful. The mightiest man may be slain by one arrow. Festus Krex was slain by 20.
154
Grovyle - Pokemon Mystery Dungeon 2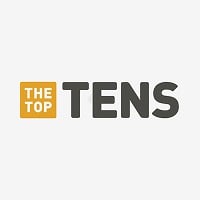 I cried when grovyle died. He was such a great guy and he willingly sacrificed himself for you.
This one made me cry... He sacrificed him self for your character!
He didn't actually die though.
155
Emile - Halo: Reach
How!? Emile is epic. Taking down a second zealot even after he was stabbed right through the back with an energy sword!
How did he not make top 30?
Sad very sad
boi
156
Berri - Conker's Bad Fur Day
Her death is pretty sad...
This needs to be higher because its pretth damn sad
When he realized he had a chance to bring her back and forgot :(
157
Kenny - South Park: The Stick of Truth
The fact that he is the final boss means that you have to literally strike this poor kid down, over and over and over. Even though he's the one who has betrayed you, you can't help but feel awful for killing him. And the fact that his supposed "best friends" don't hesitate in helping you kill him made this even sadder. - DemonSpider253
He has died the MOST times out of anyone, guaranteed. There should be an award for that. - LaserSharkYT
158
Clara Lille - Watch Dogs
This scene got me so bad. Clara helps you al throughout the game. In the beginning she is this powerful girl hacker, then you start to warm up to her. Without you she'd be dead and without her your sister would be dead, you would be dead. She just wants to help Aiden by trying to bribe Damien to let Nikky go but it all goes wrong. Clara was paying her respects to Lena and she died at the foot of her grave stone holding flowers for Lena. Clara is so sweet and this is such an underrated death and the whole game!
This was sad! She needs to be higher on this list. I mean WAY higher!
159
Faize - Star Ocean: The Last Hope
SAME! Faize was so cute and his death was so unfair. Who goes through the same thing and only on dies? How does that happen?
In the ending scene, the ground was breaking and Faize fell and Edge was devastated. He even went down with Faize.Surprisingly, Edge lived. I mean, really? They went through the same crap and only one of them dies? What the heck?! And Faize was SO cute.
I had such a huge crush on Faize I was depressed when he died, 'Kay!
160
Handsome Jack - Borderlands 2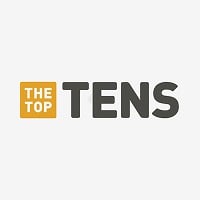 The main antagonist of the video game Borderlands 2. He is also included in the games: Borderlands: the Pre-Sequel, and Stories from the Borderlands.
PSearch List
Recommended Lists
Related Lists

Top Ten Saddest Video Games
Top 10 Most Brutal, Gruesome Deaths In Video Games
Top 10 Saddest Hunger Games Deaths
Top 10 Video Games With the Cheapest Deaths
List Stats
5,000 votes
348 listings
7 years, 142 days old

Top Remixes (39)

1. Lee Everett - The Walking Dead Video Game
2. John Marston - Red Dead Redemption
3. Ethan Mars - Heavy Rain
Cimendaro

1. Lee Everett - The Walking Dead Video Game
2. Ethan Mars - Heavy Rain
3. Reggie - Infamous Second Son
whodafuqisthisguy

1. Lee Everett - The Walking Dead Video Game
2. John Marston - Red Dead Redemption
3. Mordin Solus - Mass Effect 3
Mann0802
View All 39
Posts
Error Reporting
See a factual error in these listings? Report it
here
.