Top Ten Saddest Disney Movies
E115EnRaged935
The Contenders: Page 4
61
The Tigger Movie

All poor tigger wanted was a family, and the look on his face when he finds out his friends were lying to him breaks my heart
I is just so sad I cried and cried for countless minutes.
V 1 Comment
62
Piglet's Big Movie

This movie wasn't sad but that moment when Piglet starts crying gets me every time. - trazel
63
Tinker Bell and the Legend of the NeverBeast

I cried when Fawn was "dead" and I bawled my eyes out when the Neverbeast had to go back into hibernation for 1000 years which means Fawn and the others will never see him again.
SO lame and I cried during up but I loved Disney fairies back then! And now I hate them!
V 4 Comments
64
Star Wars: Episode VII - The Force Awakens
It's owned by Disney, but man, when the first Order kills so many billions of people with a superweapon, and when one of the greatest movie characters is killed off by a child, never in such a long time has there been a movie this sad, this might even surpass Titanic.
I still miss him. I won't mention the name because I don't want to spoil it.
This vote deserves more, it has never been felt in such sadness like we've measured before, first, so many people died after the First Order attacked them, then later, our greatest movie hero is killed by his son, Tragic.
SPOILER Han Solos death was so sad
V 3 Comments
65
Saving Mr. Banks

In a flashback, Aunt Ellie takes care of Travers, who is coughing up blood. Outside, Ginty cries at the decline of her fathers health, a memory of the day her father died.
66
Marvel's Captain America: Civil War

One of the most powerful and emotional diesny movies in a while
67
Alice Through the Looking Glass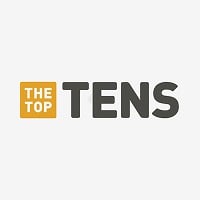 It's sad that Disney made this
68
Captain America: The Winter Soldier

pretty Sad
69
A Bug's Life

It's very funny too
70
Chicken Little

The Sad Thing Is This Exists
Terrible movie
I love this movie! I need to rewatch it!
Its funny at the end when foxy loxy gets her brain scramblified into raw sewage
71
Pirates of the Caribbean: On Stranger Tides

Ruined Pirates Of The Caribbean. if that's not sad, what is?
Elizabeth and Will can only see each other once every ten years after will dies and comes back. That is sad!
72
101 Dalmatians II: Patch's London Adventure

73
The Incredibles

Not Even Sad Because It's A Superhero Movie
When (SPOILERS) the mom tells the children that the villains would not practice restraint with them like with the adults,I cried!
THEN she had to go on with the "They will KILL you if they have the chance" heartbreaking.
74
Maleficent

Sadder than UP which begin with a sad death losing what is part of you is sad
Did you see the part where the ONLY man she loved tricked her and chopped off her wings?
This movie is touching, but not very sad. - docreywashere
V 3 Comments
75
Star Wars Episode III: Revenge of the Sith

When Padme dies. She was my favorite character and I watched that when I was 6 and I was sobbing and I'm 13 now and it still bothers me. Why didn't Anakin die? He was the evil one!
When Padme dies. (Lucasfilm was bought by Disney, so it's a Disney movie nowadays)
V 2 Comments
76
Disney's a Christmas Carol

77
Oz the Great and Powerful

78
The Jungle Book (2016)
My poor 5 year old daughter cried so much because it was so scary and Shere Khan kept on appearing in a surprise. I still love it.
In fact, I watched it in cinema a few days ago. I know it's a film for children, but after watching the trailer, I couldn't resist. And guess what? It turned out this is one of the best Dismey films EVER. I don't think it's very sad, but [SPOILERS! ] why did Shere Khan had to die?! Anyways, it's a great film and I'm sorry for posting ads right now, but you should totally watch it
V 4 Comments
79
Descendants

80
Homeward Bound II: Lost in San Francisco

PSearch List
Recommended Lists
Related Lists

Saddest Disney and Pixar Animated Movies

Top 10 Saddest Deaths in Disney Movies

Top 10 Saddest Disney Princess Movies

Saddest Disney Animated Movies Not Made by Pixar

Top 10 Saddest Disney Animal Movies
List Stats
3,000 votes
107 listings
4 years, 149 days old

Top Remixes (23)

1. The Lion King
2. Up
3. Old Yeller

PlayMinecraft123

1. Big Hero 6
2. Brother Bear
3. Lilo & Stitch 2: Stitch Has a Glitch

AnnaOfArendelle332

1. Bambi
2. Old Yeller
3. Frozen

missthomasandtwilightsparkle
View All 23
Posts
Error Reporting
See a factual error in these listings? Report it
here
.