Top 10 Saddest Guitar Solos
zxm
The Top Ten
1
Comfortably Numb - Pink Floyd
Almost same explanation as high hopes - zxm
This song is about ebing alone and being drugged. The solo has a desperate and lonley feel to it. High Hopes on the other hand to me is very happy
2
Beyond The Realms Of Death - Judas Priest

This solo is soulful... The best...
By far #1 Must Listen to!
The 1st solo (Glenn Tipton) - especially the last several notes of this solo break my heart and twist my soul. The song is about suicide. - Metal_Treasure
3
Where Were You - Jeff Beck

Well jeff beck is underrated and so his works - zxm
4
Tears in Heaven - Eric Clapton

One of the saddest songs,and so is it's solo - zxm
5
Midnight Blues - Gary Moore

It's a blues song,and usually blues songs are sad - zxm
6
High Hopes - Pink Floyd

The backing riff might sound joyful but the solo is very very sad - zxm
Whenever I listen this solo I feel like I am in a lonely place - zxm
7
Black Star - Yngwie

This is an instrumental but it has 2 distinct solos that are very sad. The entire piece is very sad and I feel the existential loneliness all the time. - Metal_Treasure
8
Soldier Of Fortune - Deep Purple

The whole song makes you feel sad - zxm
9
So Far Away - Avenged Sevenfold

Well some might not agree with me about this song.but I though this solo needs more attention.it feels like sad.well not like comfortably numb or high hopes but pretty sad to me - zxm
10
Brothers in Arms - Dire Straits

Closest songs to soldier of fortune - zxm
The Contenders
11
Bohemian Rhapsody - Queen (1st solo)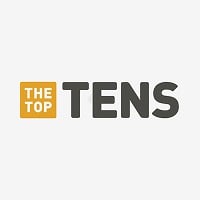 The second solo may not be sad as first one that's why I wrote 1st solo with the song. - zxm
12
Blackbird - Alter Bridge

13
Sometimes I Feel Like Screaming - Deep Purple

14
Story of the Blues - Gary Moore

15
Maggot Brain - Funkadelic

16
The Best of Times - Dream Theater

About Portnoy's father's death
17
Seize the Day - Avenged Sevenfold

Who wouldn't want a ghost playing that solo on your coffin as you descend into your eternal slumber.
18
Farewell Ballad - Zakk Wylde
Ever heard a guitar weep? Cry out all the pain of a lost band member?
This is the most emotional instrumental solo I've ever heard!
19
Fade to Black - Metallica

I mostly cry and headbang at the sametime when the final solo comes and especially when james sings the final chorus
How is this not #1? How?
Definitely number 1.
20
November Rain - Guns N' Roses

Whole song is quite sad really.
21
Since I've Been Loving You - Led Zeppelin

It's not sad as other songs in the list.that's why I added it in last - zxm
22
My Back Pages - The Byrds

Absolutely an awesome solo by McGuinn and his 12-string, proving that solos don't have to be about speed and shredding. More than sad; its plaintive, sweet, and nostalgic. A classic for the ages.
"I was so much older then,
I'm younger than that now"
23
Joey - Concrete Blonde

24
Floods - Pantera
I like this one, it's deep and played with skill. RIP Dimebag Darrell
Ah, no. The solo was creepy and boring. The outro was saddening. Which wasn't a solo. - zxm
25
Wake Me Up When September Ends - Green Day

26
Sideways - Santana

Beautifully combines the contrasting soft, introspective sadness of Citizen Cope's folksy love song with the crying of Santana's emotionally explosive solo.
27
I Wont See You Tonight (Part 1) - Avenged Sevenfold

The entire song is just sad in just every aspect.
28
While My Guitar Gently Weeps - Beatles

Clapton did the solo, though whoever approved of the addition decided that information wasn't important.
29
Rumble - Link Wray and His Ray Men

30
Misguided Ghosts - Paramore

31
Black - Pearl Jam

WHERE IS PEARL JAM'S BLACK. MCCREADY SLAYED IT
32 Insania - Forever Alone
33
Nowhere Man - The Beatles

34
Cryin' - Joe Satriani

35
For the Love of God - Steive Vai

Why is this not number one?
36
Immigrant Song - Led Zeppelin

This song is so sad, steve vai Vaughn is such an underrated guitarist, his work on Led Zeppelin ll in particular is really underappreciated. John Bonham gets all the credit because his basslines are so good. Ill admi some of them are pretty grovy but just listen to Vaughn sweep picking on this song while he plays the solo.
37
Mourn - Sentenced

One of the most sad and melodic guitar solos I've ever heard
38
The Sleep - Pantera

39
Little Motel - Modest Mouse

40
The Spirit Carries On - Dream Theater

41
Restless Heart Syndrome - Green Day

BAdd New Item
Related Lists
Best Metal Guitar Solos
Best Avenged Sevenfold Guitar Solos
Top 10 Metallica Songs with the Best Guitar Solos

Best Pink Floyd Guitar Solos
List Stats
200 votes
41 listings
3 years, 146 days old

Top Remixes

1. High Hopes - Pink Floyd
2. Comfortably Numb - Pink Floyd
3. Sometimes I Feel Like Screaming - Deep Purple
zxm

1. Comfortably Numb - Pink Floyd
2. Beyond The Realms Of Death - Judas Priest
3. Where Were You - Jeff Beck
Metal_Treasure
Error Reporting
See a factual error in these listings? Report it
here
.