Saddest Movie Deaths
Alexandr
The Contenders: Page 6
101
Padme Amidala - Star Wars Episode III: Revenge of the Sith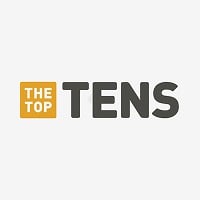 Padmé Amidala is a fictional character in the Star Wars franchise, appearing in the prequel trilogy portrayed by actress Natalie Portman.
It makes me wanna cry. So heartbreaking when she died after Luke and Leia were born. The funeral scene also is sad
The reason why she died made it so much worse.
Already on the list - queenfan91
Padme's death was the reason why Luke and Leia had to be seperated at birth.
102
Joe Gideon (Roy Scheider) - All That Jazz
One of my favorite films from the 70's. I didn't expect such a sad ending - Alexandr
103
Obi-Wan Kenobi (Alec Guinness) - Star Wars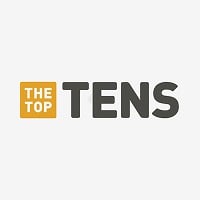 Obi-Wan Kenobi is a fictional character in the Star Wars universe, played by Sir Alec Guinness and Ewan McGregor.
I didn't cry, but I was all like, "What? NO! ". The way Obi-wan just stood there and let it come, and how Luke screamed after him... it's a good thing he wasn't very strong in the force, or he would've been dark side meat.
This is sad enough but since I saw the prequels first and I loved him in hose films and this film I was really sad.
104 Girl in the Red Coat (Oliwia Dąbrowska) - Schindler's List
105
Jean Grey (Famke Jaansen) - X-2
She was resurrected several years later. - playstationfan66
106
Harry Osborn (James Franco) - Spider-Man 3
This is way to far out it should be in the top 10
This is one of the saddest deaths in any movies. When Harry (James Franco) saves Peter Parker (Tobey Macguire) and dies. It truly brought tears to my eyes..
107
Piggy (Danuel Pipoly) - Lord of the Flies (1990)
Why is this not higher. He just wanted to go home and roger crushed his head. Surely this must be higher.
108
Marley (Jonah) - Marley and Me
I cried I like it in films and stuff like films with lots of deaths but as soon as people see an animal everyone instantly cries this is what it was like in this film such a loving animal
One of the very few movies where I have actually cried.

That dog was so naughty but such a sweetheart. And Owen Wilson's emotion comes through to you
Hits me like a rock every time I watch the film. I cry rivers.
V 2 Comments
109
Megatron's Death (Hugo Weaving) - Transformers 3 Dark Of The Moon
How is this one sad? - cadespencer
He's Evil
So It Wasn't Sad - JPK
110
Chuck (Blake Cooper) - The Maze Runner
I honestly though his death was sadder than rue's because he never got to meet his mother and he and Thomas were like brothers
I swear that was the saddest death ever. After you think everything is fine now Gally's dead Chuck's about to die too. I can't believe he had to die it was so sad and Dylan O'brien's acting made it even more upsetting.
111
Quicksilver (Aaron Taylor-Johnson) - Avengers: Age of Ultron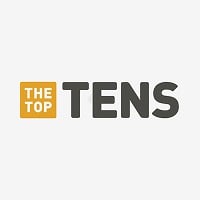 112 Thorin (Richard Armitage) - The Hobbit: The Battle of the Five Armies
113 Guillaume Laberge - La Run
114
Sirius Black (Gary Oldman) - Harry Potter and the Order of the Phoenix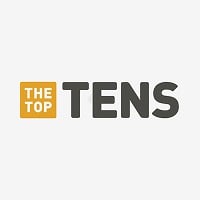 V 1 Comment
115 Nancy Thompson (Heather Langenkamp) - A Nightmare on Elm Street: Dream Warriors
116
Justin Bieber - Zoolander 2
That was great, I'm glad he died, he's awful.
It was sad because it was from a horrible movie
Seriously? He should not be on her
V 1 Comment
117 Ian Curtis (Sam Riley) - Control
118 John Merrick (John Hurt) - The Elephant Man
119
Randle McMurphy (Jack Nicholson) - One Flew Over The Cuckoo's Nest
V 1 Comment
120
Padmé Amidala (Natalie Portman) - Star Wars Episode III Revenge of the Sith
She is already on the list why did they put her on twice - cadespencer
Haven't seen it, don't plan to, too sad... I'm crying!
PSearch List
Recommended Lists
Related Lists
Top Ten Saddest Comic Book Movie Deaths
Top 10 Saddest Movie Deaths of the 90s
Saddest Saw Movie Deaths

Top Ten Saddest Warrior Cat Deaths
List Stats
1,000 votes
231 listings
6 years, 39 days old

Top Remixes (24)

1. Dobby - Harry Potter and the Deathly Hallows Part 1
2. Sirius Black (Gary Oldman) - Harry Potter and the Order of the Phoenix
3. Dumbledore (Micheal Gambon) - Harry Potter and the Half Blood Prince
HappyBart

1. Ellen Ripley (Sigourney Weaver) - Alien 3
2. Jesus Christ (Jim Caviezel) - The Passion of the Christ
3. Thelma (Geena Davis) & Louise (Susan Sarandon) - Thelma & Louise
PowerGirl
1. Rorschach (Jackie Earle Haley) - Watchmen
2. John Coffey (Michael Clarke Duncan) - The Green Mile
3. Caine Lawson (Tyrin Turner) - Menace II Society
Shaday7x
View All 24
Posts
Error Reporting
See a factual error in these listings? Report it
here
.