Saddest Movie Deaths
Alexandr
The Contenders: Page 7
121
Indominus Rex - Jurassic World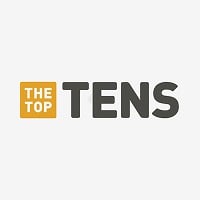 This thing was a killing machine. Who cares?
Why not put the apatosaurus on here? They had a sad death so did Charlie,echo and delta
122 Eric Coulter (Jai Courtney) - Insurgent
123 Qui Gon Jinn (Liam Neeson) - Star Wars I: The Phantom Menace
124
Wolfgang Amadeus Mozart (Tom Hulce) - Amadeus
As if getting body bagged and hurled into a pot with a bunch of other dead bodies wasn't bad enough...
125 Malcolm X (Denzel Washington) - Malcolm X
126
Yoda (Frank Oz) - Star Wars: Return of the Jedi
I know of someone who thought it was sad - hogwartsjedi
127
Harry Osborn (James Franco) - Spider-Man 3
This is way to far out it should be in the top 10
This is one of the saddest deaths in any movies. When Harry (James Franco) saves Peter Parker (Tobey Macguire) and dies. It truly brought tears to my eyes..
128
Piggy (Danuel Pipoly) - Lord of the Flies (1990)
Why is this not higher. He just wanted to go home and roger crushed his head. Surely this must be higher.
129
Hector (Eric Bana) - Troy
Left a huge lump in my throat. Made me almost hate brad Pitt!
Only likable character in the film gets kill d by the least likable character in the film half way through the film. Yeah, this was sad. Really sad.
130
Marley (Jonah) - Marley and Me
I cried I like it in films and stuff like films with lots of deaths but as soon as people see an animal everyone instantly cries this is what it was like in this film such a loving animal
One of the very few movies where I have actually cried.

That dog was so naughty but such a sweetheart. And Owen Wilson's emotion comes through to you
Hits me like a rock every time I watch the film. I cry rivers.
V 2 Comments
131
Elle - Up (2009)
I did feel very sorry for Elle's husband.
132
Cream the Rabbit (Michelle Huff) - Sonic X: The Final Chapter Part 2
She was shot by Shadow, Amy holds her corpse while sobbing. It makes me cry all the time.
V 1 Comment
133
Satine (Nicole Kidman) - Moulin Rouge
Her death just gets me every single time. Seeing Satine and Christian so happy together and having that joy ripped apart just moments after they get back together is heartbreaking. Also, Christian's sobbing at the end... literally the saddest thing I have ever heard.
134
Yoda (Frank Oz) - Star Wars: The Empire Strikes Back
Yoda is, like, my favorite Star Wars character of all time. I cry every time he dies. His last words are so pathetic, yknow, the way he huffs and puffs and has to give so much effort to spit them out, and the music is all dramatic. Rest In Peace Yoda.
I think this was already on this list.
V 1 Comment
135 Maureen Hope (Rachel McAdams) - Southpaw
136 Bernardo O'Reilly (Charles Bronson) - The Magnificent Seven
137
Phyllis Dietrichson (Barbara Stanwyck) - Double Indemnity
I know she was a villain, but she was my favorite character in the movie. - jack2244
138 Beast (Dan Stevens) - Beauty and the Beast (2017)
139
Godzilla - Godzilla vs Destoroyah
Godzilla's death signaled the end of an era. It's so sad to see what we thought was an invincible and unbeatable figure continue fighting until his last breath. Even though this death is sad, it gives us hope by reviving Godzilla Jr.
140
Ray (Jim Cummings) - The Princess and the Frog
In his memory, I will never kill an insect again, specially If is a firefly.

As for the who watched the movie, please never practice Vudu!
V 2 Comments
PSearch List
Recommended Lists
Related Lists
Top 10 Saddest Movie Deaths of the 90s
Saddest Saw Movie Deaths

Top Ten Saddest Warrior Cat Deaths

Saddest Anime Deaths
List StatsUpdated 26 Jun 2017
1,000 votes
226 listings
5 years, 284 days old

Top Remixes (23)

1. Ellen Ripley (Sigourney Weaver) - Alien 3
2. Jesus Christ (Jim Caviezel) - The Passion of the Christ
3. Thelma (Geena Davis) & Louise (Susan Sarandon) - Thelma & Louise
PowerGirl
1. Rorschach (Jackie Earle Haley) - Watchmen
2. John Coffey (Michael Clarke Duncan) - The Green Mile
3. Caine Lawson (Tyrin Turner) - Menace II Society
Shaday7x
1. Jack Dawson (Leonardo DiCaprio) - Titanic
2. Mufasa (James Earl Jones) - The Lion King
3. Bambi's Mom - Bambi
TheMazeRuner
View All 23
Posts
Error Reporting
See a factual error in these listings? Report it
here
.