Top Ten Saddest Movies
clownana
The Contenders: Page 14
261
The Bridges of Madison County

When you just want to yell "Open the door! OPEN THE DOOR! " A friend of mine recommended this movie to me and I balled my eyes out. It's lovely and truly changed my life because I couldn't live with that kind of regret of always wondering what if. Beautiful!
Meryl Streep at her best - some of the most beautiful scenes she has ever done. The film is simple, but heart breaking. I was still crying half an hour after the film had ended!
I find it atrocious that this film is not ranked as number 1, let alone the fact that it is far above a 100. It epitomises heart-wrenching cinema.
It is certainly sadder than SpongeBob SquarePants.
V 4 Comments
262
Straight Outta Compton

YES!
263
Hacksaw Ridge

Best ever war a medic and a true hero heart warming and inspiring
Very very sad..
264
Inside Out
When I saw it for the first time in theaters I probably cried 45% of the time
How is this so low? It is much sadder than up. - Triceratops
This needs to be in the top ten.
Not Bing Bong :(
V 7 Comments
265
William Shakespeare's Romeo & Juliet

Very sad movie two main characters die Leonardo DiCaprio and Claire Danes
I CANNOT believe that this is so far back! I mean, come on! I cried about this movie for hours after I watched it! How is TOY STORY so much before this! I don't get it!
I heard they killed them selfs just to be together because there parents would not
266
Sweet November

MUST WATCH! That's my favorite movie for the sad days when I'm sad.. Just sitting and cry my tears out. One of the best romantic movies ever
What can one say about this movie, this movie has one the best saddest twists in the end. unpredictable sad sad ending
Great movie... great cast (Charlize Theron and Keanu Reeves)... you must seen this film
Its not about tears... Its about a higher level approach towards living a dignified and worth mention life...
Feels Unreal at times because You dun come across such characters in real life...
V 1 Comment
267
The Emoji Movie

If you mean legit, then yes, the film is actually really grim in one scene; the Just Dance chick ends up being left to die in the garbage after the app is deleted. Its just... gripping. - Extractinator04
This movie made me cry myself to sleep... every night for the next two years after seeing it
It was sad that this was made - growlbunny
Yup, I cried all the way thru. Sadder than Twilight - Maddox121
V 3 Comments
268
Love Story

Best movie ever, the love they have for eachother is something so pure and the fact that the movie has an sad ending it's so annoying.. Is one of those movies you wish you could step into the screen and make things better
Oh my gosh! A sixties movie! Saddest at the end where Oliver tells his father, "Love means never having to say you're sorry". Gets me every time.
Tears trickle watching this movie really very sad ending but at the end eternal love is victorious
269
Miracles from Heaven

Saddest movie I have seen. Cried every 10 minutes. Couldn't stop.
257 seriously! This should be number one
World saddest movie
This movie was amazing I saw it in theaters and it's a beautiful movie! one of my favorites. - ellen791623
V 3 Comments
270
Terminator 2: Judgment Day

The ending scene when arnie puts his thumb up to john connor as he is melting in lava is a tear jerker
I know I cried when I saw that the first time too. I was about 9 - Razor79
So sad why did you have to be melted, oh wait you are alive and totally unharmed in rise of the machines, way to spoil a sad ending!
I didn't expect a terminator movie to be so sad
V 2 Comments
271
Alabama Moon

272
13 Reasons Why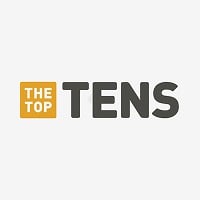 273
Rogue One: A Star Wars Story

It is a sad sad movie cause everyone dies but not Vader
V 2 Comments
274
A Bronx Tale

Probably not the saddest but just imagine losing 5 of your best friends, all in one night - Dania0671
275
A Little Princess

"I am a princess. All girls are. Even if they live in tiny old attics. Even if they dress in rags, even if they aren't pretty, or smart, or young. They're still princesses. All of us. Didn't your father ever tell you that? Didn't he? "
I cried so much. a little girl with so much love and generousity left alone in the world, in a world she was so giving in only showed her cruelity, suffering and heartlessness back. all because they were jealous she was the richest beforehand. ALL GIRLS ARE PRINCESSES. fullstop. beautiful movie.
276
My Life

The fact that I see top ten list of saddest movies ever that do no include this movie says a lot about top ten list. Michael Keaton is fantastic in this from start to finish. I have never shed more tears in two hours at any point in My Life.
Not only does it make you cry like a baby, my life teaches you about how important every second of your life is. But the family relationships when you know someone is dying is a killer. I wish they put this movie on T.V. or even cable soon.
So sad. The only reason it's not rated higher is that not enough people have seen it. The death scene is done beautifully.
Should be in the top ten! One of the most underrated movies of all time. If you don't cry you are not human. At last a real film about real life.
V 1 Comment
277
La La Land

The ending of this movie has got to be one of the most melancholy in film history. It's so happy yet so sad at the same time. You're really happy that Mia and Sebastian were able to achieve their dreams but so sad that they didn't end up together. That ending montage and the final look they give each other are so well done. - phillysports
I watched this movie and I was crying SO much! It's so sad! Only if she married the main guy! Her life would have been so good! Little women is also very sad. When I first watched La La Land it was happy then sad then happy. The end was the saddest.
It makes you feel really sad and really happy all at the same time
After I watched this film, I can't listen through City of Stars or Here's to the Fools Who Dream without sobbing.
278
The Patriot

So many death scenes... They're so emotional, like when the guy who plays Mel's son died, I had lost it.
V 1 Comment
279
The Perfect Storm

Oh yeah, I cried on this one. My mom had just died in 2002, and I took a line from near the end of the movie to be read at her funeral. I couldn't do it myself, I had lost my voice.
280
The Impossible

How is this movie #265? Whenever I cry during sad movies (which is very rarely) I generally cry silent tears and I'm still able to watch the movie. However, with this one, I was shaking with anguish and I legitimately had to pause it before I could finish it. There were so many times that this movie really affected me and even now (almost 6 months since I watched it) I am tearing up just thinking about it. To be honest, I only watched this movie because Tom Holland is the new Spiderman but I am so so glad I did. It is a beautiful movie that deserves way more credit.
I've legit never cried in a movie before but literally every time I see this movie I cry multiple times, it is the most emotional film made and it ills me that most people don't even know about it even when it was academy award nominated - u_maddox_bro
This is an amazingly emotional movie. And its real life, which makes it so much more dramatic. You feel as if you are there in the tsunami with them... It is so sad and terrifying, yet so beautiful and touching. How is this not #1...
Number 1 in my book. I couldn't breathe through the tears but it's beautifully executed.
V 9 Comments
PSearch List
Recommended Lists
Related Lists

Top Ten Saddest Disney Movies

Saddest Disney and Pixar Animated Movies

Top Ten Saddest Pixar Movies

Saddest Animated Movies

Top Ten Saddest War Movies
List Stats
33,000 votes
934 listings
10 years, 172 days old

Top Remixes (102)

1. Requiem for a Dream
2. Schindler's List
3. Into the Wild

LlamaLeader

1. Schindler's List
2. West Side Story
3. Mary and Max

Forrestw2rs

1. Moulin Rouge!
2. Pay It Forward
3. My Girl

CourtneyM17
View All 102
Posts
Error Reporting
See a factual error in these listings? Report it
here
.