Top Ten Saddest Musician Deaths
The ten saddest deaths of any musician. Any death in the music world, besides old age, can be added. Be sure to add the band, if the artists name isn't in the band name.

1 John Lennon (The Beatles)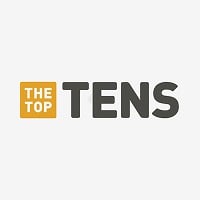 John Winston Ono Lennon, MBE was an English singer and songwriter who rose to worldwide fame as a co-founder of the Beatles, the most commercially successful band in the history of popular music. He was assassinated by Mark David Chapman on December 8, 1980 at age 40.
It s really horrible to rank who's death was the most tragic but lennon's pointless murder and the fact that he literally changed the world and only wanted peace makes it the saddest. Mickeal jackson's death wasn't as tragic because his whole life was tragic I mourn the pain he went through since he was a kid. Freddy is tragic because he was a legend and he died from aids horribly. Jim morrison is second because he was my idol.
John Lennon's death was by far the most tragic. He was shot out of the clear blur sky when he was going home to see his son. That is beyond sad. John Lennon was a true musician. He touched people with his honest lyrics that inspired everyone to think. Imagine if John Lennon was still alive, the world would be a better place.
John Lennon didn't die of a drug overdose. He didn't commit suicide. He was ready to go. He was shot. And he had so much more going for him. He was recording Double Fantasy. And he was so excited about it. He went home early instead of going out to eat so he could go tuck Sean into bed and see him before he fell asleep. And instead he was shot in the back and he died. So no musician death is more saddening than John Lennon's. Because he had so much more to share with us. Happy Birthday John I miss you terribly.
I'm fairly certain he had finished Double Fantasy, but I agree with the sentiment of your post. - Billyv
Why does it have The Beatles in parenthesis? I mean, that's kind stating the obvious. Yeah, his death was bad (and kick-started a series of events leading to an assassination attempt on Ronald Reagan.) But what other John Lennon is there? Vladimir Lenin's cousin twice removed? - HaiThere
2
Michael Jackson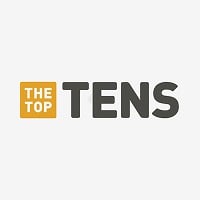 Michael Joseph Jackson was an American singer, dancer, and songwriter born on August 29, 1958 in Gary, Indiana and passed away on June 25, 2009. He donated (at least) a remarkable 500,000,000 dollars to charity. Michael is also known as The King of Pop (a title given to him by Elizabeth Taylor) or under ...read more.
Michael Jackson was murdered but not for the reason we are told. Michael Jackson was murdered for his
share of the Sony/ATV publishing catalogue which had half of all popular western music and is worth over $50 billion. He was murdered by conspirators of Sony and Michael Jackson talked about how they were conspiring to kill and destroy his image for it in a 2005 interview with Jesse Jackson. Too bad it came true and Sony got away with this incredible injustice. We cannot allow Sony to keep stealing and killing our great artist. Please boycott Sony and never buy their products again. They killed Michael Jackson for something that was rightfully his. That catalogue had the Beatles, Elvish Presley, Eminem, Baby face, Taylor Swift and other artists songs. Spread the word and research.
His death was truly tragic, but come on. Don't go calling people stupid just because they miss Kurt Cobain or John Lennon more, anonymous commenter.
Michael Jackson is one of the BEST influential celebrities in the world!
What an overrated singer he was, if you can call him a singer. Rubbish and what a wierdo.
3
Freddie Mercury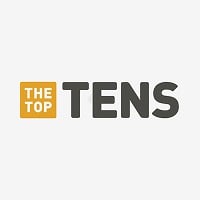 Freddie Mercury (born Farrokh Bulsara, 5th September 1946 - 24th November 1991) was a Zanzibari-born British singer of Indian descent, songwriter and record producer, known as the lead vocalist and songwriter of the British rock band Queen. He also became known for his flamboyant stage persona and four-octave ...read more.
He was and will always be the god of all music. Rip I peace Mr fahrenheit we all miss you.
4%?! This guy was THE most influential singer of the 80s, and his death was as shocking as anything to the public world. Who knows how many more classics Queen could have created if he never died? This is a tragedy of THE greatest characters and showman in music history.
Freddie stayed strong to the very end. He never stopped performimg, even at the stage where he was so sick he barely could walk.
Freddie, really, truly was one of a kind. Kurt Cobain's death was tragic too. Kurt actually mentioned Freddie in his suicide note. Think how much different music would be right now if Freddie was still alive. All this bullcrap that goes on all the time. Freddie would have changed everything.

P.S: Freddie was not gay. He was bisexual. His main female love was Mary Austin. He wrote a song about her called Love of my life.
4
Kurt Cobain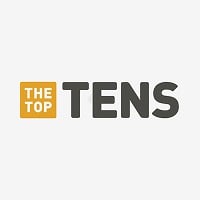 Kurt Cobain was born February 20, 1967, in Aberdeen, Washington. In 1987, he started the grunge band Nirvana, which became one of the most successful bands ever. He was a talented yet troubled grunge performer. Kurt Cobain became a rock legend in the 1990s with his band. He committed suicide at his ...read more.
If Cobain had lived another ten years, we wouldn't have to listen to nickelback or lil wayne. Think about that - timfitzpatrick
KuRt Cobain was the best singer at that time and would have been a legend if he had the chance to live. I have full evidence that his wife killed him with various technics. But it is not possible for me to case a file that is old. But in after life, there will be judgement.
I was born in 1999 so I wasn't around when he was but I still look up to him and although he is dead now his story and his music will never die there are other great bands out right now that were inspired by nirvana and they are all great bands. Kurt Cobain will always be one of my favorite musicians.
I learned plenty things about him recently and I think his suicide is very sad, Nirvana is a very good group. He killed himself because he hated being popular with Nirvana, but I think they would eventually quit and Dave would have started the Foo Fighters (a group I like very much) anyway. He said he was ugly but I think he's quite cute - fleakat
5
Hideto Matsumoto (X-Japan)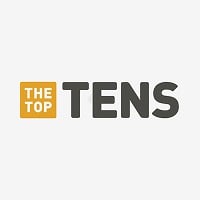 Hideto Matsumoto, better known by his stage name Hide, was a Japanese musician, singer, songwriter and record producer. He is primarily known for his work as lead guitarist of the heavy metal band X Japan.
Hide was one of the greatest and most influential musicians that I know. He was such a good person. Just remember the story about hide and Mayuko (a little girl with an uncurable illness, she was a huge fan of hide. Her last wish was it to meet him). He even kept in contact with her and visited her in the hospital. They became best friends and spend so much great time together. When he passed away she had to live without her best friend for 11 years until she left this world in 2009. Just imagine you are a little ill kid with a very low chance to survive, you get noticed by your biggest idol and you get invited to a concert from his band. You meet him backstage, get lots of presents and he made a promise to answer on your next letter. Then you have to go to the hospital to do a surgery and no one expect you to survive. He even calls you, so that you can hear his voice for a last time. Then, on the day of your surgery, he even comes to the hospital to be there for you. After the ...more
An absolutely stunning lyricist, a great guitarist, and such a vibrant appearance and attitude -- a person who could be wild and crazy on stage, but logical and kind off of it. 14 years after his death, he continues to have and to gain fans and inspire many.

It's entirely possible he could have been seen as a worldwide legend like many others on this list if his life hadn't been cut short or if more of the world had been more open-minded about Asian musicians back in the 1980s/1990s.
I think it's enough to say that after almost 15 years that he passed away, (December 13, 1964 - May 2, 1998) people still mourn his death, and people who know him recently, wish that he was still alive. And even after all this time, his legacy and the love of all his fans remains.
I only discovered hide and his music a few months ago, but I've been thinking a lot about him since then. I grew up knowing about John Lennon and Freddie Mercury and all them, but somehow this one makes me so much sadder.
6
David Bowie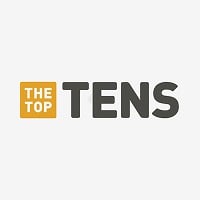 David Robert Jones, known professionally as David Bowie (January 8, 1947 - January 10, 2016) was an English singer born in London, the son of a fundraiser and a waitress. He is credited for his experimental and creative musical discography which has won praise and accolades for many critics and fans. ...read more.
What a character! Ground control to Major Tom... Ground control to Major Tom...
Not only Bowie was loved by millions and continued to amaze us as he got older, but it was out of the blue when he died.He wanted to keep his battle against cancer a secret, so that we the fans won't be so saddened on his final days. So not only his sudden death was agonizing, but also the we he said goodbye touched us all inside. His music video of his song, "Lazarus", released only days before he passed was his final goodbye to the world. Even his death was very classy in art. In a way he is like Lazarus. Though Bowie isn't coming back from the dead, his legacy is going to be around forever.
I woke up to the news of his death on the day I had an exam. I was so emotionally shot that halfway through the exam I just gave up and turned it in incomplete. I excused myself to the bathroom and cried in a stall for 20 minutes. He had been such an inspiration to me and he was gone just like that. I can barely explain how crushing that still is to me.
He was just amazing! How can anyone not agree? I listened to his music for days after I found out he died. So awesome and so influential. I also think it's awesome that a new constellation was named in his honor.
7
Cliff Burton (Metallica)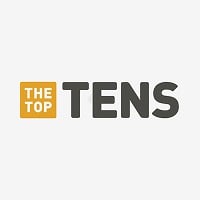 Clifford Lee "Cliff" Burton (February 10th 1962 - September 27th 1986) was an American musician, best known as the second bass guitarist for the American thrash metal band Metallica, recording three studio albums. He died in 1986 after getting crushed by a tour bus in Copenhagen whilst promoting Metallica's ...read more.
In my opinion he had the worst death because he got crushed by his own tour bus! R.I. P
Improved every album. Just imagine how insane he would be at the time of Death Magnetic. Instead of a Kirk solo every song, they would have 4 Cliff solos per song. Also never got to see Metallica earn a Diamond Album. So much in thrash could have changed if it weren't for his death.
burton was taken way too soon man, in the prime of his career and when metallica was just getting really popular. - andrewXmetallica92
The best bassist known. He changed thrash metal so much, and you could actually hear his bass in songs. His influence was so insane that Metallica wouldn't be the same without him. Considering Metallica's greatest rival, Megadeth, had a song dedicated to him, In My Darkest Hour, it's not hard to tell his death shook buildings and hearts.
8
Whitney Houston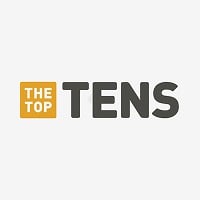 Whitney Elizabeth Houston (August 9, 1963 – February 11, 2012) was an American singer, actress, producer, and model. In 2009, Guinness World Records cited her as the most awarded female act of all time. Houston is one of pop music's best-selling music artists of all-time, with an estimated 170–200 ...read more.
Sad. She was an amazing singer, a great role model, an astounding, great person, and one of the greatest musicians of all time. She wasn't just a singer, she was a mother. She raised a child. She is amazing. WHY DID SHE HAVE TO DIE! :(
Whitney's voice can't miss her the best singer she is interesting people in history and her pure voice in the song makes the song beautiful and it she needs to die because she is retiring in music - RockAngel
She had one of the best voices of all times and I was so sad when she died, I just couldn't believe we lost such a big and unique voice.
Long time since I felt so bad for someone I never met. Not since I was a kid
9
Dimebag Darrell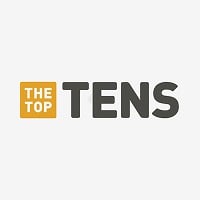 Darrell Lance Abbott, also known as Diamond Darrell and Dimebag Darrell, was an American guitarist and songwriter best known as a founding member of two bands, Pantera and Damageplan, alongside his brother, Vinnie Paul. Abbott died in 2004 after he was shot by a mentally unstable fan.
Being shot by a deranged man while performing. Right in front of his brother. Right after his band's breakup. As tragic as it gets. - JoLeKosovo
R.I. P brother dime, you didn't deserve it
I have no words, only tears, this man was a god, and to see him taken away from us, his killer deserved to be taken off this planet, but dime, if you can hear me, you have touched all of our hearts, metal fans all over the world miss you, you have shown what metal truly is, and to be a man as wild as you are I wish to speek to you at your grave and someday when I am 21 have a shot of black tooth grin, we love you dime, and I will follow in your footsteps whatever it takes to make you proud, we love you, I love you. Rest in peace my friend.
We all Miss you Dimebag. R.I. P The greatest man of all time.
10
George Harrison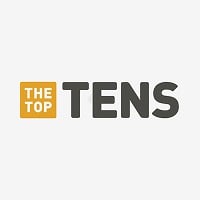 George Harrison (1943 - 2001) was an English guitarist, singer, songwriter, and music and film producer who achieved international fame as the lead guitarist of the Beatles.
The Beatle that was always quieted did not deserve to die or be quieted
I still think he should have been knighted as he had done so much for charity and world music recognition.
Come on guys, this was the saddest death ever! His last words were love one another!
I read a newspaper article the other day from when he survived the stabbing, and it made a comment about how he had recently gotten through a fight with cancer and it made me so sad.
The Newcomers
?
Bill Withers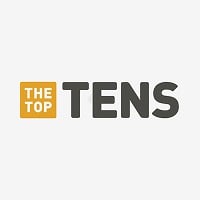 William Harrison "Bill" Withers, Jr. is an American singer-songwriter and musician who performed and recorded from 1970 until 1985. He recorded several major hits, including "Lean on Me", "Ain't No Sunshine", "Use Me", "Just the Two of Us", "Lovely Day", and "Grandma's Hands".
This was more sad than the death of Kenny Rogers or Alan Merrill for the public world. He passed away at the same age as Kenny Rogers but was known for the song Lean On Me, which inspired the world. He had heart complications at 81. Never forget the legend. R.I.P. - SamanthaRosie
?
Kenny Rogers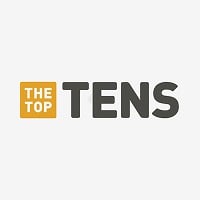 Kenneth Ray "Kenny" Rogers was an American singer, songwriter, actor, record producer, and entrepreneur. He was a member of the Country Music Hall of Fame.
This has got to be the highest musician death in 2020 so far along with Neil Peart. He's been known for 60 WHOLE YEARS (which was almost how long Neil Peart lived R.I.P.) & made epic country music yet was among the greatest country stars who ever lived. It's just beyond words how he died of natural causes from an illness. He was 81 & if he hadn't been ill he would've lived longer. 2020 is really a disastrous year. R.I.P. Kenny Rogers 1939-2020. - SamanthaRosie
The Contenders
11
Jimi Hendrix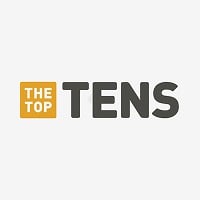 Jimi Hendrix (born November 27, 1942 - September 18, 1970) was an American rock guitarist, singer, and songwriter . Although his mainstream career spanned only four years, he is widely regarded as one of the most influential electric guitarists in the history of popular music, and one of the most celebrated ...read more.
Greatest guitarist ever with 3 amazing albums, imagine what he could have made
Jimi should be in the top 2, with John Lennon. Only 27 years old, he is without question the greatest guitarist that ever lived. He only lived to produce 3 albums (Are You Experienced? , Axis: Bold as Love, Electric Ladyland) and those albums are considered some of the greatest albums in popular music history, as well as having a tremendous influence on what rock would become. Imagine if he lived.
Guitar genius, The Guitar God, achieved so much success in a short career of just 4-5 years!
Others take it a lifetime to achieve!
He was only 27 when he died. Imagine what other music he could of done and icon he would have been
12
Prince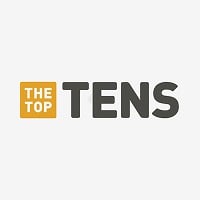 Prince Rogers Nelson (June 7, 1958 - April 21st, 2016) was an American musician, best known for being one of the most popular and influential artists from the 80s, with songs such as "Purple Rain", "Little Red Corvette", "1999", and "When Doves Cry" .
Ridiculous to have Prince at #16, below a bunch of no names! How many others were such a pure genius? Should be at LEAST 2 or 3! I remember all of these, and with Prince, THE WORLD mourned!
You will always be remembered for Purple Rain - TheAwesomeDude54
Why 2016! David Bowie and now... PRINCE!?!? I was a huge fan of the Beatles, Led Zeppelin, Metallica, Queen, David Bowie, AND Prince! I literally cried 24/7. HOW DARE U 2016!
There is no excuse to have Prince at number 48. Put him in the top 5. - EpicJake
13
Layne Staley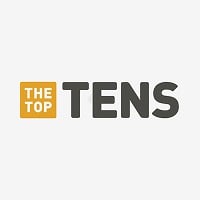 Layne Thomas Staley was an American musician who served as the lead singer and co-songwriter of the rock band Alice in Chains, which he founded with guitarist Jerry Cantrell in Seattle, Washington in 1987. Alice in Chains rose to international fame as part of the grunge movement of the early 1990s. ...read more.
Seems the average person commenting sees tragic and saddest as the same thing, in my opinion John Lennon being shot was more tragic, but saddest has to be Layne and I am not sure it's even close.

Perhaps main stream people aren't aware, but dying alone in your apartment at 86# and sitting dead on drug paraphernalia with the light of the T.V. flickering is one of the saddest things I've ever heard.

That applies to anyone, let alone a person who impacted so many lives with his honest lyrics and kind heart.

To all of the fallen, RIP
As sad as I am and how I wish that he's still here, I'm just thankful a local god descended this earth to touch our hearts and change our lives and the music world forever. For fans, we just see the amazing, funny, intense and great personality he has. At his best, he was very happy so that's a comfort. He lived life the way he wanted and saw it - no pretense and no compromise. He was so blatantly honest and real that his music and lyrics reflected it. No amount of money, fame and success that these "musicians" have nowadays will ever equal to the kind of life Layne has attained in his short but very significant life he lived. R.I.P. layne, we will love you forever...
Aight everyone! Let's make a campaign to get Layne into the Top 10!
Layne Staley was and still is the voice of my generation. He had one of the most incredible voices. The world lost a great talent 9 1/2 years ago. Sadly his cause of death has overshadowed his talent, maybe someday they will give him the credit he is due. Hopefully others will find his music and enjoy the gifts he gave us so long ago. RIP Layne - You are missed...
14
Amy Winehouse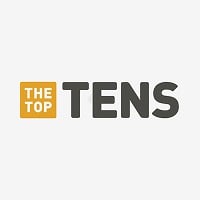 Amy Jade Winehouse was an English singer and songwriter known for her deep expressive contralto vocals and her eclectic mix of musical genres, including soul, rhythm and blues, and jazz. She is also a well-known member of the 27 Club, as she overdosed on alcohol at age 27.
She is the most tragic death in music history because she was a dying breed of a singer who had a brilliant voice and wrote her own songs which were so powerful and well written. Well except Monkey Man lol. She managed to make songs that were not modern pop like Britney Spears and managed to make hits using instruments like saxophones and trumpets in a time when people were not that interested in listening to that. Also, she manages to have a voice that just suited the beat of her songs and lyrics so well. I believe no one could ever suit her songs more than her.
She was one of the greatest singers because she had a great voice but also the best songwriter with all her songs being extremely honest about her life's sad and happy moments.
Amazing singer and songwriter. Superb vocal and lyrical quality, really one of a kind. She reinvented the Motown and Soul sounds, bringing refreshing, new, innovative music. Her tragic passing in summer of 2011 just marked the beginning of the tremendous legacy Ms. Winehouse would live behind. Until this very day, she has inspired a thousand of musicians, especially female singer and songwriters, to pursue originality and uniqueness in their music. She is best known for her songs: "Rehab, " "Back To Black, " "You Known I'm No Good, " "Tears Dry On Their Own, " "Just Friends, " "Valerie, " "In My Bed, " "Stronger Than Me, " "F*** Me Pumps, " and "Take The Box. "
Beautiful lyricist who still chills me to the bone. I am sad to see that she is not significantly higher given how much she has influenced millions of artists around the world. Her music will live forever, she reinvented an entire genre and makes me cry. I'm actually too young to remember her properly and yet I have the utmost respect for her. So sad.
15
Marvin Gaye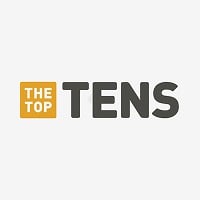 Marvin Gaye was an American singer, songwriter, and musician, and is regarded as one of the greatest singers of all time.
So sad that his own father shot him. R.I. P in music heaven
So sad! The worst part is that he was murdered by his own FATHER. RIP Marvin Gaye.
Killed by his own father, that's cruel
Best Motown act with tammy terrel 2 tragic deaths
16
Aaliyah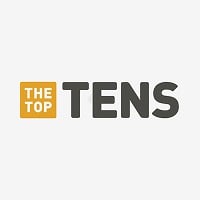 Aaliyah Dana Haughton was born on January 16th 1979 and died August 25th 2001. She was a dancer, an actress and an R&B singer. She was born in Brooklyn, New York, raised in Detroit, Michigan and died at Marsh Harbour, Bahamas. ...read more.
She died in one of the most horrible ways possible. Whenever I watch the music video for rock the boat I remember her and the 8 other people that were with her in the plane crash that took their lives. She was going to be much bigger than she already was. Aaliyah was such an amazing singer, young and beautiful and its hard to believe she is gone :'( 1979-2001 We love you baby girl! - ItsDaWorldOfSNuGGLEZ
She was truly an amazing artist as well as an individual! Very beautiful and talented. She had the whole package singing, acting, and just being real 24/7.
Aaliyah ' s Death Shocked The World Including me

I Cried Because She's Been A Role Model To Me And Inspired Others

She Was Only 22 When She Died R.I. P To Ms. Aaliyah Haughton
Rest in peace to Aaliyah and all of the other people that also died in the airplane crash. She was the best and allways will be. WE LOVE YOU BABY GIRL!
17
Bon Scott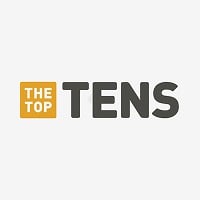 Ronald Belford "Bon" Scott was a Scottish-born Australian rock musician, best known for being the lead singer and lyricist of Australian hard rock band AC/DC from 1974 until his death in 1980. He was born in Forfar and lived in Kirriemuir, Scotland, for 5 years before moving to Melbourne, Australia, ...read more.
he was the greatest singer for acdc he was the one that made them famous in the first place and now he can't see there success now. RIP bon scott - Rocky5
Bon Scott is an absolute legend. He didn't deserve to die so young. Ride On, Bon!
Ride On, Bon and Rock In Peace!
Rest in peace mate
18
John Bonham (Led Zeppelin)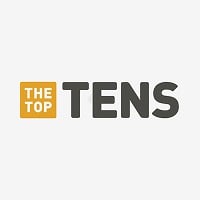 John Henry Bonham was born on May 31, 1948 in Redditch, United Kingdom. Bonham (nicknamed Bonzo) was a professional hard rock drummer who was best known for being the drummer in the band Led Zeppelin. Bonham was also one of the background singers in the band. His drumming is mainly displayed on the ...read more.
The greatest drummer ever if zeppelin kept going that would be amazing
We all wonder what Led Zeppelin would have become if he was still alive, but we'll sadly never know.
Come on! his death signaled the end of led zeppelin's career! how is that not sad? - abbytoledo1293
I always wonder what zeppelin would have achieved if he was still alive..
19
Elvis Presley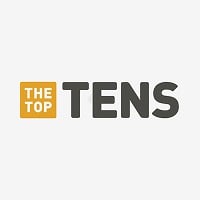 Elvis Presley was an American musician and actor. Known as "The King" He was mostly known for his number 1 singles including "Heartbreak Hotel" "Hound Dog" "Jailhouse Rock" "Love me Tender" Elvis debuted in the movie "Love me Tender" and focused less on his music and continued that way. ...read more.
Why do good people often have early graves? Elvis Presley was the guy who set the standard for Rock and Roll, and his only competition was just The Beatles, (who got their ideas from dreams and Elvis.) - HaiThere
The greatest loss to the music world ever, the king. The world mourned him and on the day of nis funeral more flowers were sold in america than on any other day in the history of the usa. Speaks volumes!
Elvis died at 42 because of the way he was expoited by his manager, that scumbag parker. Elvis was fed with prescription drugs on an unprecented scale, pills to keep him awake pills to put him to sleep all to keep him performing to earn money for a compulsive gambler's addictive needs. A pack horse would have had an easier life! Rest in peace darling man.
Elvis Presley death was the saddest in music the man who became the king of rock and all different kinds of music and did a lot of movies threw the 60s and a U. S veteran Elvis was my hero and I miss him
20
Bob Marley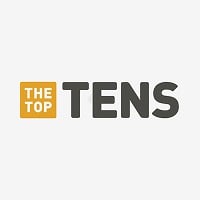 Robert Nesta "Bob" Marley was a Jamaican reggae singer, songwriter, musician, and guitarist who achieved international fame and acclaim.
Its sad knowing that the only thing people can remember him by is smoking weed
Song of the millenium
Screw you cancer! - ItsDaWorldOfSNuGGLEZ
21
Keith Moon (The Who)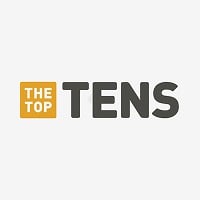 Keith John Moon was an English drummer for the rock band the Who. He was noted for his unique style and his eccentric, often self-destructive behaviour. His drumming continues to be praised by critics and musicians.
Man! The Who wouldn't have broken up by then!
I miss him and love him
A real good drummer but no gene krupa
22
Frank Zappa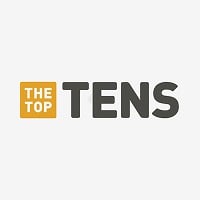 Frank Vincent Zappa was an American musician, songwriter, composer, record producer, actor and filmmaker.
Very sad, and signaled the end of one of the most inventive and eccentric artists. EVER! - Jiorl
23
Lemmy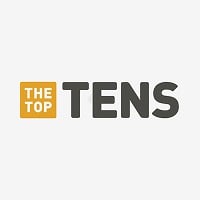 Ian Fraser Kilmister, known as Lemmy, was an English musician, singer and songwriter who founded and fronted the rock band Motörhead. He was a bassist and a singer known for his raspy voice. He died in 2015 from cancer and other health problems.
What a badass bass player, there will be no one like Lemmy. I will now have a drink for you Lemmy, you will be missed.
So cool and so badass! It stinks that he died. He was one awesome dude.
Also, Benjamin Orr, anyone?
R.I.P.
WHY DID UE DIE
24
Brian Jones (The Rolling Stones)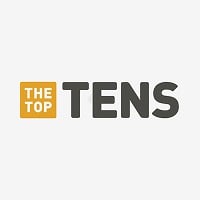 Lewis Brian Hopkin Jones was an English musician, the founder and the original leader of the Rolling Stones.
The Rolling Stones is a really great band.
25
Buddy Holly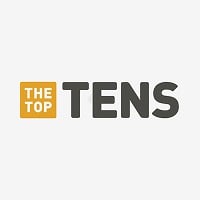 Buddy Holly, born Charles Hardin Holley (September 7, 1936 – February 3, 1959) was an American musician and singer-songwriter who was a central figure of mid-1950s rock and roll. He was a rising star when a tragic plane crash struck him down at age 22. ...read more.
His death was so sad it shocked everyone, and, although many of us were not alive at the time of his death, including me, we've ALL heard the songs that were based off his death, like American Pie. - emraldYE
I think several individuals died in that plane crash. That's why it's referred to as "the day the music died" in American Pie. - HaiThere
Holly would of been a definite force in the music industry. Should be near the top of untimely music deaths
He did a lot in his 2 years in music industry!... More than the rolling stones in their 50 yr career! Even influenced The Beatles
26
Brad Nowell (Sublime)
Incredibly talented, brilliant writer, skilled guitarist and great vocalist. Very versatile musician. Throw on Sublime at any party and hard to beat the mood. Tragic loss, cut too short.
Greatest musician. Life cut short just as he makes it big time. How is he not higher?
Of he wouldn't have died. The music world would be totally different
:,( very good band, extremely talented and fun, so sad to see him go
27
Jim Morrison (The Doors)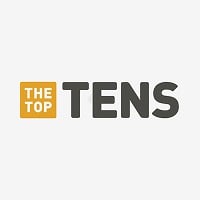 James Douglas "Jim" Morrison was an American singer, songwriter, and poet best remembered as the lead singer of the Doors.
Jim Morrison of the Doors
He had amazing lyrical ability and sadly died of a heroin overdose. He was one of the most famous people from the 27 club, including Curt Kobain.R.I.P. all dead musicians.
Well he actually isn't dead... He's alive at a farm in Oregon where he raises horses obviously
Hated his own voice
28
Chris Cornell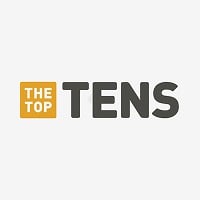 Christopher John "Chris" Cornell was an American rock musician and singer-songwriter, best known as the lead vocalist, primary songwriter and rhythm guitarist for Seattle rock band Soundgarden and as former lead vocalist and songwriter for the supergroup Audioslave. His vocal range was C2 to A5, while ...read more.
So unexpected, everyone was relaxed to see this man for years to come. But when looking close in hindsight there was a lot of signs.
He was a true legend, one of the original grunge artists, and he paved the way for so much change in the music world. His voice was one of the most powerful in rock, and his words were dark and soothing. Rock on in the afterlife!
The greatest voice in the world. His talent will never be forgotten, R.I.P.
A generational talent that had a huge effect on my life. His singing and songwriting talents were top tier. With Soundgarden, supergroup Audioslave and his solo efforts, his body of work will reverberate through music for generations. Rest in peace.
29
Jeff Buckley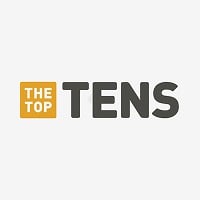 Jeffrey Scott "Jeff" Buckley (November 17, 1966 – May 29, 1997) raised as Scott "Scottie" Moorhead, was an American singer-songwriter and guitarist. ...read more.
1 album, no artist that great should only get the chance for a single album. And yet the quality on that album - that is what makes it the saddest, he could have done so much more with his life. His death was such a throw away moment too, swum into the river and then a few minutes later he was gone - not a death worthy of this brilliant musician, no depression, no struggle, no point to it. Just another sad accident.
The best vocalist ever, cut down in his prime. So so sad! - dxfifa
His father also died a tragic death and was one of the greatest musician and ironically wrote a song called song to the siran and many years later his would die of drowning but jeff was a great singer who died too soon
30
Lisa Left Eye Lopes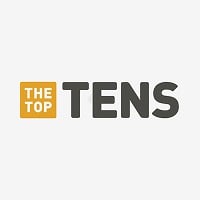 Lisa Nicole Lopes better known by her stage name Left Eye, was an American rapper, singer, dancer, musician, and songwriter. She was apart of the hit girl group, TLC. She was born May 27th 1971 in Philadelphia and died April 25th 2002 in a car accident during her stay in Honduras.
Truley an amazing rapper. If she was still alive, Nicki Minaj would not have a career. But like I was saying. She always rapper about what was on her mind, and what was also cool was that her lyrics came from the bottom of her heart.R.I. P LEFT EYE, YOUR TRULEY MISSED, YOUR LEGACY STILL LIVES ON, TLC4EVA!
Her forhead is gigantic...she was incredible didn't deserve to go.
1℅!? Lisa was one of the most influential female rappers ever. She should at least be in the top 20. 8 months after Aaliyah right on the same day she died And more than 30,000 people attended her funeral. An amazing female rapper with a great singing voice. Great friends with 2pac and they both died horribly. R.I.P Lisa - ItsDaWorldOfSNuGGLEZ
31
Janis Joplin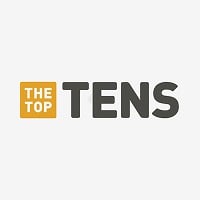 Janis Joplin (1943-1970) was an American singer who rose to fame as the main singer of acid band Big Brother and the Holding Company. She was known for her eccentric hippie style and psychedelic rock music.
Drug OD within a month of Jimi Hendrix...both at 27 in 1970. Amazing talents gone so young.
Another member of the 27 club.
Why is she not in the top 10? - ItsDaWorldOfSNuGGLEZ
32
Chester Bennington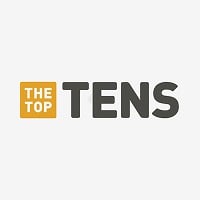 Chester Charles Bennington (March 20th, 1976 - July 20th, 2017) was an American musician, singer, songwriter and actor, best known for being the lead singer of Linkin Park. He also participated in side projects like Julien K and Dead By Sunrise. He committed suicide in 2017 after a period of depression. ...read more.
He made a song that was uplifting and was found dead and I cried when I found out R.I.P Chester.
No this not sad lincin park sucks Justin beiber is much betta - wadkad
Chester, was an inspiration beyond just his songs. They way he lived, the way he spoke,the way he took care of his fans, seeing it all from afar was so awe inspiring that I remember saving myself from a potential suicide by one of their songs. In the end, it did matter Chester, it mattered to a whole lot of us.
Almost threw up when I saw the news... so tragic and so recent. Another child hood legend gone. He could scream and had great vocals.
33
Johnny Cash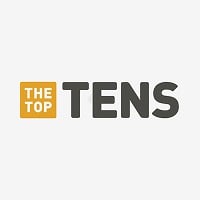 John R. "Johnny" Cash (1932-2003) was an American singer-songwriter, guitarist, actor, and author, who was widely considered one of the most influential musicians of the 20th century and one of the best-selling music artists of all time, having sold more than 90 million records worldwide. He died of ...read more.
Just watch the music video for hurt. Tragic...
Johnny cash was a great man but he was extremely old when he died so I didn't find it that sad.
He's an Icon of music almost everyone knows who he is.
He died the same day funnyuser was born.
34
Sam Cooke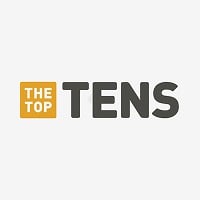 Samuel Cook, known professionally as Sam Cooke, was an American singer, songwriter, and entrepreneur. Influential as both a singer and composer, he is commonly known as the King of Soul for his distinctive vocals and importance within popular music.
Both him and otis were huge talents that died young
35
Randy Rhoads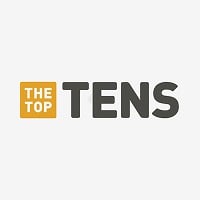 Randall William "Randy" Rhoads was an American heavy metal guitarist who played with Ozzy Osbourne and Quiet Riot. He was killed in a plane crash.
Like Robert Johnson and Buddy Holly who died before him, Randy Died far too young. whilst many musicians on this list died with numerous albums under their belts, Randy died producing very little for the industry. What Randy made during his time with Ozzy was brilliant, but Imagine what he could've done afterwards. He wanted to go to university to play classical guitar, imagine the albums he could make. The guy was brilliant and did not deserve to die. Bon Scott and Freddie Mercury had done a lot for the industry and whilst their deaths were sad, I feel Randy's death is sadder because of not only his age, but how much of an impact he made with his short time with us, when he had so much more in him. Rest in peace to all those mentioned on this list.
Even with such a short career he is still considered one of the greatest guitarists of all time. He was very much ahead of his time with a unique neo-classical guitar style. One can now only imagine what he could've achieved musically with a career that lasted decades instead of mere years. - petrucci75hammet
One of the flashiest metal guitarists ever. Made music entertaining, always will be a legend
Think about what he did in the short time he was as given. If he was still alive, imagine what he would of accomplished. Now we'll never know :'(
36
Neil Peart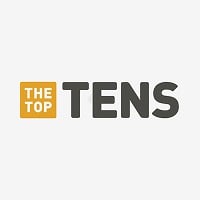 Neil Ellwood Peart, (September 12, 1952 - January 7, 2020) was a Canadian musician and writer best known as the drummer and primary lyricist of the rock band Rush. Peart received numerous awards for his musical performances, including an induction into the Modern Drummer Hall of Fame in 1983, making ...read more.
I still can't believe Neil's gone. One of my earliest musical memories was my middle school science teacher telling me about Rush and getting me to listen to them. Since then, Neil has been one of my absolute favorite drummers. He had a longer, more artistically fruitful career than most of us musicians will ever see. He will forever be missed. - Gg2000
Best drummer to walk this earth. Rip.
LONG LIVE NEIL PEART, THE LORD OF ALL DRUMMERS!😢😢
37
Glenn Frey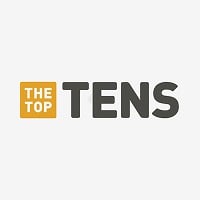 Glenn Lewis Frey was an American singer, songwriter and actor, best known as a founding member of the rock band Eagles.
Glenn Frey had a hand in writing some of the best songs of the 1970s, and his excellent voice and pristine arrangements gave us so many good memories. Some other big names died around the same time Glenn did, but I will miss Glenn the most. I hope he gets a great room at Hotel California.
Take it easy up there glenn
38
Elliott Smith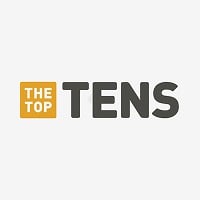 Despite conflicting evidence as to Elliott's mental state in the last weeks of his life, there is no question that he was on an upward trajectory overall - having been clean from illicit drugs and excited to be recording again. Elliott had such a big heart and was by all accounts a person full of love and generosity. Not to mention, one of the most talented and profoundly affecting musicians that ever lived.

The question of suicide vs homicide will probably never be answered for certain (except for perhaps one person who knows for sure). That question may add to the legend, but either way it is monumentally tragic. Just look at the footage of his very last concert (Redfast, UT). The man, apart from a little irritation at messing up a few times, seems much more at peace than almost any concert you'll see of his from his last 4 or 5 years. From the guitar work and singing you can tell he has clearly put the focus back onto his music.

He came so close to getting back to ...more
39
Otis Redding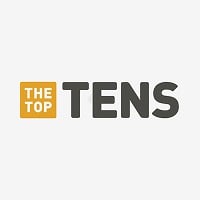 Otis Ray Redding, Jr. was an American singer, songwriter, record producer, arranger, and talent scout.
He had so much potential. he could have made the great soul album but he died before he had the chance - RecklessGreed
Don't understand why nobody had voted him
Such s good singer
SITTING ON THE DOCK OF THE BAY
40
Christina Grimmie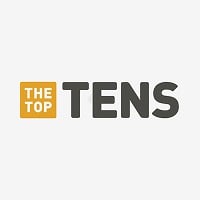 Christina Victoria Grimmie (March 12th 1994 - June 10th 2016), known on YouTube as zeldaxlove64, was an American singer-songwriter known for participating in The Voice and for her covers of hit songs by contemporary pop musicians. She was shot dead during a meet-and-greet in Orlando, Florida, by fan ...read more.
THIS CAN'T BE HAPPENING. RIP Christina I never knew you'd leave this soon - ItsDaWorldOfSNuGGLEZ
She was so young and innocent. She inspired lots of people.
She should be in the top 5
It's such ashame that this amazing and talented person and her life was taken away by some psychopathic stupid dumbass bastard.
41
Aretha Franklin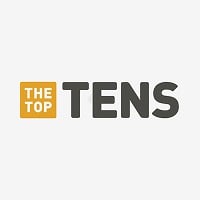 Aretha Louise Franklin (March 25, 1942 - August 16, 2018) was an American singer, songwriter and pianist. She began her career as a child singing gospel at New Bethel Baptist Church in Detroit, Michigan, where her father, C. L. Franklin, was minister.
Hey, what about xxxtentacion guys, really
It hurts to see 'Born march 25, 1942' while she already died :(
42
Ian Curtis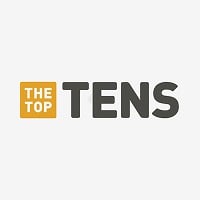 Ian Kevin Curtis (15 July 1956 – 18 May 1980) was an English musician and singer-songwriter. He is best known as the lead singer and lyricist of the post-punk band Joy Division. ...read more.
Love, love will tear us apart again, and it did
Such a depressing life, I bet he's looking down down on new order and happy to see how far they got.
He had the saddest eyes ever
Such a talented guy, Joy Division are still regarded as one of the most influential bands of all time.
43 Allen Woody
44
Luther Vandross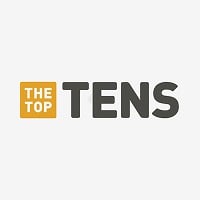 Luther Ronzoni Vandross Jr. was an American singer, songwriter and record producer. Throughout his career, Vandross was an in-demand background vocalist for several different artists.
45
Big L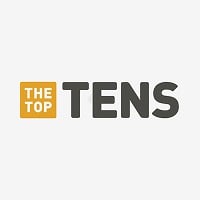 Lamont Coleman (May 30, 1974 – February 15, 1999), best known by his stage name Big L, was an American hip hop recording artist, born and raised in Harlem, New York City, New York. Coleman embarked on his career in rapping, with the hip hop trio, Three the Hard Way. His first notable appearance came ...read more.
Such a talented rapper, to get gunned down in a revenge act just before you sign a major record deal is just the worst case of luck I've ever heard. R.I. P
46
Eazy-E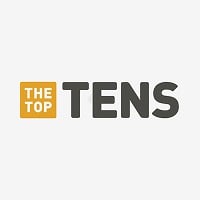 Eric Lynn Wright better known by his stage name "Eazy-E", was an American rapper who performed solo and in the hip hop group N.W.A. He is affectionately called "The Godfather of Gangsta Rap". He was born to Richard and Kathie Wright in Compton, California. On March 26, 1995 Eazy-E dies from complications ...read more.
Best rapper of all time.You will never be forgotten. RIP >3
47
Harry Chapin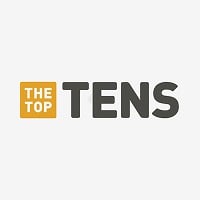 Harry Forster Chapin was an American singer-songwriter, humanitarian, and producer best known for his folk rock and pop rock songs, who achieved worldwide success in the 1970s and became one of the most popular artists and highest paid performers.
Killed when his car was hit by a tractor-trailer. Among other great contributions, he founded WHY - World Hunger Year - which became WHO - World Hunger Organization - Billyv
48
Teddy Pendergrass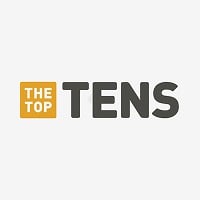 Theodore DeReese Pendergrass was an American singer–songwriter and composer. He first rose to fame as lead singer of Harold Melvin & the Blue Notes in the 1970s before a successful solo career at the end of the decade.
49
Mitchell Adam Lucker (Suicide Silence)
Rip, I loved his music so much...
Also some douchebag is saying they have no sympathy for him...Well I do! Just because he made a mistake and died doesn't mean it's not sad! You scumbag!
Mitch Lucker was drunk and speeding through traffic. I'm sorry, but he brought it on himself, and I have no sympathy for him. If he didn't die that night, then an innocent person could have. - ryanrimmel
Honestly I have to agree with this. His wife told him not to do it and he didn't listen. Why would he even think of being on the road drunk? Doesn't everyone know how stupid that is? I feel bad for his family, (I mean, he left behind a daughter who was only 5 when she lost her dad) but I strongly disapprove of what he did. - Cesium
He wasn't just a band member, but a father and a husband as well. You will never be forgotten... - ItsDaWorldOfSNuGGLEZ
One of the most tragic deaths in metal history. We miss you Mitch. R.I.P.
50
Chuck Schuldiner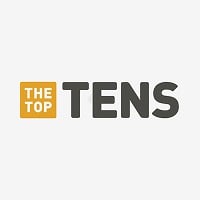 Charles Michael "Chuck" Schuldiner (1967-2001) was an American singer, songwriter, and guitarist, best known as the founder and vocalist, guitarist and bassist of the American heavy metal band Death. He is considered the most influential figure in Death Metal, with some publications referring to Chuck ...read more.
More people should have heard about Death, because they had the best lyrics, the best technical guitar riffs, and were just all around innovative. Who knows what they could have done if Schuldiner was still alive today.
He did not only create Death Metal, but he took it to the furthest anyone has ever tried
The only one listed who pioneered a genre and gave birth to two others. In 50 years he may be the most influential to musicians than any other listed.
He is the one who shows us the right way and what human really is. He is a philosopher, take a look of his songs. What the hell is wrong with you guys? What the hell Tupac is doing on the list? - Sverre
PSearch List