Top Ten Saddest Musician Deaths
Chickenlegs
The Contenders: Page 2
21
John Bonham (Led Zeppelin)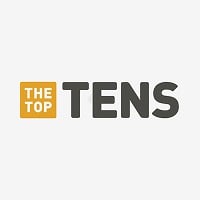 John Henry Bonham was born on May 31, 1948 in Redditch, United Kingdom. Bonham (nicknamed Bonzo) was a professional hard rock drummer who was best known for being the drummer in the band Led Zeppelin. Bonham was also one of the background singers in the band. His drumming is mainly displayed on the ...read more.
Come on! his death signaled the end of led zeppelin's career! how is that not sad? - abbytoledo1293
I always wonder what zeppelin would have achieved if he was still alive..
He was amazing just wish he was around a bit longer like amazing guy he will be missed by many - mneilan
Led Zeppelins music was satanic
22
Keith Moon (The Who)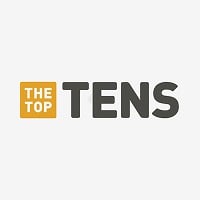 Man! The Who wouldn't have broken up by then!
A real good drummer but no gene krupa
V 1 Comment
23
Jimmy "The Rev" Sullivan
He was an extremely talented drummer! This wasn't his only talent, though - he was an exceptional songwriter, too! He wrote the masterpiece known as "A Little Piece of Heaven, " my favorite song by A7X and basically of all time. Oh Jimmy... Why'd you have to go? Sadly it happens to the best of us... Not garbage like Nicki Minaj and Pitbull! )'=
Jimmy "The Reverend" Sullivan was and will always be the best drummer. I don't know why he is ranked 5th, Paul Gray is 10th, and Kurt Cobain is 2nd all three of these guys should be at the top of the list. Also Cliff Burton should be up there as well.
He was at legendary drummer and songwriter and in my opinion he sings better than shadows. he was a funny guy that could have been the greatest drummer to EVERYBODY but medical conditions said otherwise.
It's safe to say that A7X will never be the same now that The Rev has left this world. But he will be here foREVer, in our minds and in our hopes.
V 5 Comments
24
Selena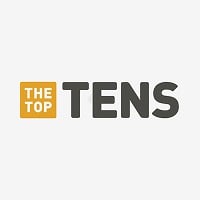 Selena Quintanilla-Pérez was an American singer, songwriter, spokesperson, actress, and fashion designer.
It's just so sad! She was young and naive and trusted everyone! It's how she died that made me sad. I also saw a video of how she might be in Hell. I couldn't even watch the whole thing. It said not to listen to her music, because then she'll get tortured more. I'm 12 years old, but I don't want to listen to her music. Not that I don't like it. But I want to respect her. We'll miss you Selena.
How is this not on top. Most of this people died from drugs, this 22 year old was murdered! She had such a kind heart, so sad her life was taken away by someone she actually loved and trusted. She would've been 45 if she was alive today and trust me she would've been bigger than shakira and Jennifer Lopez and all the popular Latinas. She had such a talent it's heartbreaking it ended all so soon. This death has affected so many people and she'll always be remembered
She was going to be more famous than Beyonce, Lady Gaga, Eminem, Tupac, Selena Gomez, ane Justin Bieber combined! She was also going to be a great role model, but unfortunately, her death came to be. We miss and love you Selena!
Queen of tejano music x and gone to soon
V 6 Comments
25
Buddy Holly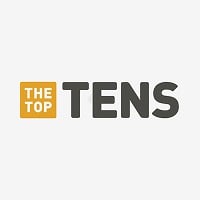 Buddy Holly, born Charles Hardin Holley (September 7, 1936 – February 3, 1959) was an American musician and singer-songwriter who was a central figure of mid-1950s rock and roll. He was a rising star when a tragic plane crash struck him down at age 22. ...read more.
His death was so sad it shocked everyone, and, although many of us were not alive at the time of his death, including me, we've ALL heard the songs that were based off his death, like American Pie. - emraldYE
Holly would of been a definite force in the music industry. Should be near the top of untimely music deaths
He did a lot in his 2 years in music industry!... More than the rolling stones in their 50 yr career! Even influenced The Beatles
26
Brian Jones (The Rolling Stones)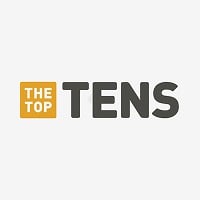 Lewis Brian Hopkin Jones was an English musician, the founder and the original leader of the Rolling Stones.
27
Brad Nowell (Sublime)
Incredibly talented, brilliant writer, skilled guitarist and great vocalist. Very versatile musician. Throw on Sublime at any party and hard to beat the mood. Tragic loss, cut too short.
Greatest musician. Life cut short just as he makes it big time. How is he not higher?
Of he wouldn't have died. The music world would be totally different
:,( very good band, extremely talented and fun, so sad to see him go
V 1 Comment
28
Frank Zappa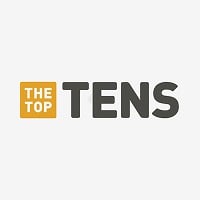 Frank Vincent Zappa was an American musician, songwriter, composer, record producer, actor and filmmaker.
Very sad, and signaled the end of one of the most inventive and eccentric artists. EVER! - Jiorl
29
Lisa Left Eye Lopes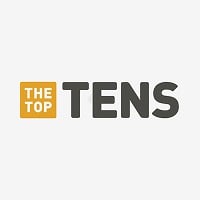 Lisa Nicole Lopes better known by her stage name Left Eye, was an American rapper, singer, dancer, musician, and songwriter. She was apart of the hit girl group, TLC. She was born May 27th 1971 in Philadelphia and died April 25th 2002 in a car accident during her stay in Honduras.
Truley an amazing rapper. If she was still alive, Nicki Minaj would not have a career. But like I was saying. She always rapper about what was on her mind, and what was also cool was that her lyrics came from the bottom of her heart.R.I. P LEFT EYE, YOUR TRULEY MISSED, YOUR LEGACY STILL LIVES ON, TLC4EVA!
1℅!? Lisa was one of the most influential female rappers ever. She should at least be in the top 20. 8 months after Aaliyah right on the same day she died And more than 30,000 people attended her funeral. An amazing female rapper with a great singing voice. Great friends with 2pac and they both died horribly. R.I.P Lisa - ItsDaWorldOfSNuGGLEZ
30
The Notorious B.I.G.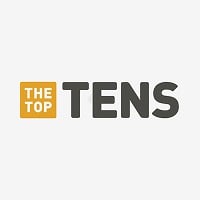 Christopher George Latore Wallace, better known by his stage name, The Notorious B.I.G (a.k.a. Biggie Smalls), is consistently ranked as one of the best rappers of all time. The Notorious B.I.G was born May 21, 1972, he was born in Brooklyn, New York. At the age of 24 The Notorious B.I.G was murdered ...read more.
I had a tough time for what to choose, because all deaths are sad, but I must say this is the saddest. For drug addicts who die, it's there fault, they shouldn't be doing drugs. For suicides, they were ready to go. Biggie, he was only 24 when he died. He had a daughter, too. He had just made it to the top, but then a drive by shooter pulls up and kills him. Murders and diseases are the saddest deaths. I must say, with the type of death it was and the age of Biggie, this was the saddest. He still had a whole career ahead of him, but no, he dies.
God please give us back biggie and we'll give you back JB, lady gaga, lil wayne, and katy perry I mean come on god you can't turn that down you get 4 people for the price of one
Why the hell isn't this higher!
Come on people the most respected rapper of the east side a definition of loving,life, and letting loose
31
Janis Joplin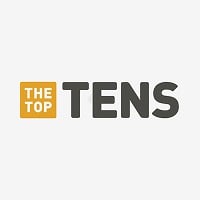 Janis Joplin (1943-1970) was an American singer who rose to fame as the main singer of acid band Big Brother and the Holding Company. She was known for her eccentric hippie style and psychedelic rock music.
V 2 Comments
32
Lemmy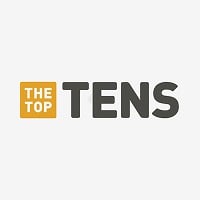 Ian Fraser Kilmister, known as Lemmy, was an English musician, singer and songwriter who founded and fronted the rock band Motörhead.
So cool and so badass! It stinks that he died. He was one awesome dude.
Also, Benjamin Orr, anyone?
R.I.P.
WHY DID UE DIE
33
Jim Morrison (The Doors)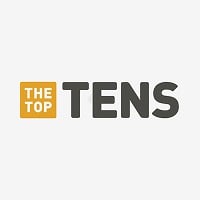 James Douglas "Jim" Morrison was an American singer, songwriter, and poet best remembered as the lead singer of the Doors.
Jim Morrison of the Doors
He had amazing lyrical ability and sadly died of a heroin overdose. He was one of the most famous people from the 27 club, including Curt Kobain.R.I.P. all dead musicians.
Well he actually isn't dead... He's alive at a farm in Oregon where he raises horses obviously
Hated his own voice
34
Glenn Frey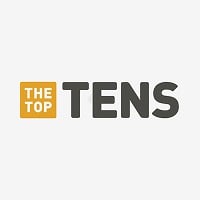 Glenn Lewis Frey was an American singer, songwriter and actor, best known as a founding member of the rock band Eagles.
V 1 Comment
35
Sam Cooke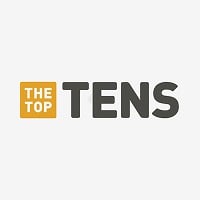 Sam Cooke was an American singer, songwriter, and entrepreneur. He is mostly known for being a part of the soul movement.
36
Jeff Buckley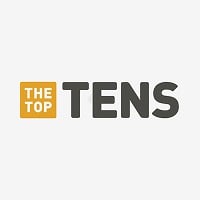 Jeffrey Scott "Jeff" Buckley (November 17, 1966 – May 29, 1997) raised as Scott "Scottie" Moorhead, was an American singer-songwriter and guitarist. ...read more.
1 album, no artist that great should only get the chance for a single album. And yet the quality on that album - that is what makes it the saddest, he could have done so much more with his life. His death was such a throw away moment too, swum into the river and then a few minutes later he was gone - not a death worthy of this brilliant musician, no depression, no struggle, no point to it. Just another sad accident.
The best vocalist ever, cut down in his prime. So so sad! - dxfifa
37
Otis Redding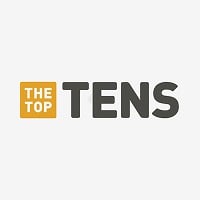 Otis Ray Redding, Jr. was an American singer, songwriter, record producer, arranger, and talent scout.
Don't understand why nobody had voted him
He had so much potential. he could have made the great soul album but he died before he had the chance - RecklessGreed
V 2 Comments
38 Allen Woody
39
Big L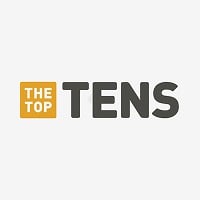 Lamont Coleman (May 30, 1974 – February 15, 1999), best known by his stage name Big L, was an American hip hop recording artist, born and raised in Harlem, New York City, New York. Coleman embarked on his career in rapping, with the hip hop trio, Three the Hard Way. His first notable appearance came ...read more.
Such a talented rapper, to get gunned down in a revenge act just before you sign a major record deal is just the worst case of luck I've ever heard. R.I. P
40
Mitchell Adam Lucker (Suicide Silence)
Mitch Lucker was drunk and speeding through traffic. I'm sorry, but he brought it on himself, and I have no sympathy for him. If he didn't die that night, then an innocent person could have. - ryanrimmel
He wasn't just a band member, but a father and a husband as well. You will never be forgotten... - ItsDaWorldOfSNuGGLEZ
One of the most tragic deaths in metal history. We miss you Mitch. R.I.P.
R.I.P Brother you will not be forgotten.
V 4 Comments
PSearch List
Recommended Lists
Related Lists

Top Ten Saddest Musician Deaths of the 20th Century

Top Ten Saddest Metal Musician Deaths

Top Ten Saddest Warrior Cat Deaths

Saddest Anime Deaths
List StatsUpdated 27 May 2017
3,000 votes
165 listings
8 years, 87 days old

Top Remixes (25)

1. Michael Jackson
2. John Lennon (The Beatles)
3. Marvin Gaye
musicalemprire

1. Kurt Cobain
2. Jimmy "The Rev" Sullivan
3. Paul Gray (Slipknot)
Danielsun182

1. Michael Jackson
2. John Lennon (The Beatles)
3. Prince
EpicJake
View All 25
Posts
Error Reporting
See a factual error in these listings? Report it
here
.