Saddest Tamil Songs
1
Kanavellam Neethane
It's a very heart touching I love it
I really love it. What an composing. Head off to them
I love this song
Nice
2
Po Nee Po
Best ever song... The heart cried...
Its your loss if u don't hear to this
its nice
This is my favorite song. whenever I heard that song some tears are fallen down from my eyes. That all dedicated to my dear loved one. I Love so much dear.
3
Evano Oruvan (Alaipayuthey)

Such a great voice of swarnalatha & A. R rahman composition
I felt very bad of myself when listening this lyrics
Ajith
Heart melting
4
Unna Nenachen Pattu Padichen (Aboorva Sagodharargal)
This song remember the past things in most of us life.
Best meaning sad song for life
I like this song
I love this song
5
Po Po Yen (Sid Sriram Song)
Really a heart melting song... Lyrics was awesome... Kudos to the composer...
My all time favorite
Super song sung by sid sriram... sid sriram songs are my favourite...
Love this song
6
Kanave Kanave (David)

One of the best sad songs of Tamil cinema.
It is so tempting song to hear!
#1 love failure song
Simply melting
7
Oru Poiyavathu (Jodi)

nice
8
Chittuku Chella Chittuku (Nallavanukku Nallavan)
Best one
9
Pogathey (Deepavali)
Soulful lyrics
Emotion
10
Para Para Paravai (Sad)
Please listen this song
LIke lyrics and love sunaina
The Contenders
11
Anjala (Vaaranam Aayiram)
Other songs may make YOU cry but this song makes your SOUL to cry
Very nice song
Best feeling ever!
All time best Love failure Song in kollywood
12
Ninaithu Ninaithu Parthen.
One of the most painful love failure song.
Feel the lyrics.
Thnks yuvan for this song.
13
Edho Edho Ennam Valarthen (Punnagai Mannan)
The music is so nice
But the song is so sad since it came right after suicide
This is one of the most favorite. Song for me. when I here the song that time I forgeten myself, such a beautiful line writen in the song I like much.
14
Ennai Kaanavillaiye Netrodu
SPB's melting voice
15 Kannukulla Nikkara En Kadhadilye
16
Vallum IIlai Nullum IIlai
One of the most popular song in tamil
17
Kadhal Vanthum Sollamal
One of the meaning full song from saravana movie
nice
18
Venmathi Venmathiye Nillu from Minnale Tamil
Super song
Heart touching
Wonderful Lyrics "jannalin vazhi vandhu vizhundhadhu minnalin oli adhil therindhadhu azjaghu dhaevadhai adhisaya mugamae " WOW WOW
19
Amma Amma - Velai Illa Pattadhaari

Danush greatest
THE MOST TOUCHABLE SONG I SEEN EVER AND NEVER
20
Uppu Kallu Thanniruku Asai Pattathu....
Heard lot of times...lyrics... Bombay Jayshree voice...
The song which makes me stand still and increases my heart beat like crazy..
If you had (or used to have) any love (friend)... don't hear this song...the lyrics will definitely shook you... I'm missing you terribly Thiru... Loving you frnd..
21
Uyire Uyire - A.R. Rahman

Most pain full luyrics and awesome voice
22 Unakena Iruppen (Kadhal)
23
Ennai Kollathey

When I listen to this song it makes me very sad and it made me cry
Vera level song
yes
Words may hurt you they said but this song proved me 🤕😶
24
Kaadhalikadhey
good song
hear it
Sooo nice song, it's your bad luck if u didn't hear the song yet 😂😂
25
Kaadhal En Kaadhal
Best meaningful song from mayakkam enna
26
Loosu Penne (Vallavan)
One of the best song from u1
27 Kadhal Oru Aagayam
28 Orusam Thungiduji
29
Munnal Kathali (Miruthan)
What a lyrics...
30
Moongil Kaadugalae (Hariharan & Tippu)

Play the song
This song one of most most beautiful song
31
Theeyil Vizhuntha Thena, (Varalaru)
Nice song
32
Oora Thernchikiten (Padikathavan)
The Best of all.
I hear this when I feel lonely and sad!
33
Manmadhan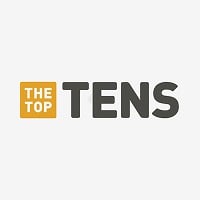 Lyrics of this song is awesome everybody definitely will melt whenever listen to this song I love this song more and it is one of the popular saddest songs of all
Kadhal valartha...
34 Nee Thoongum Nerathil (Manasellam)
35 Enna Vittu Engadi Nee Pona (Dev)
36
Neeya Pesiyathu (Thirumalai)
Most heart melting
37
Thodu Vaanam (Anegan)

Saddest love failure I heard
Most heart touching sad song
38
Devathaiyai Kanden Song - Kadhal Konden
Love failure song
39
Vantha Kaalangal Kasanthu Poguthe
Good song with sweet lines for the situation 🤩
40
Pogathe Pogathe (A. G. Rathnamala)

Awesome song and more painful
Thnks yuvan.
41
Vaadi Pulla Vaadi - Hiphop Tamizha

sema feel
42
Sandaali (Sam C.S. & Paul Prakash)

43
Why This Kolaveri - Dhanush

44
Mannipaaya

Love this song makes me cry every time
45 Kangal Thirakum Endhan Manam (Romeo Juliet)
BAdd New Item