Top 10 San Diego/Los Angeles Chargers All Time Draft Busts
It's only right we look back on the notable misses of their previous draft pasts of nightmares that will never be forgotten.
The Top Ten
1
Ryan Leaf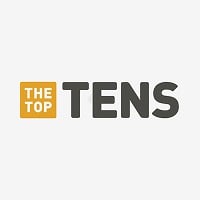 Ryan David Leaf is a former American football player who was a quarterback in the National Football League for four seasons. He was selected as the second overall pick in the 1998 NFL Draft after only Peyton Manning. He played for the San Diego Chargers, Tampa Bay Buccaneers, Dallas Cowboys, and Seattle ...read more.
Here we go the most known bust in all of sports... Ryan Leaf is everything that is wrong when being hugely overhyped by many experts I mean you basically were picking a guy from Washington State which has rarely produced a good NFL quarterback, or a Tennessee Quarterback in Peyton Manning. Luckily Jim Irsay took the right guy at #1 where as with Chargers trading up with the greatest flop in NFL history. The worst QB rating for any first round pick. Starting right away he threw more picks than touchdowns. The definition of a cancer in the locker room of an organization as its gonna get. - htoutlaws2012
2
Mossy Cade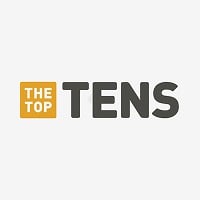 ''Cade never played a down for the Chargers. The All-American made his professional debut in 1985 for the USFL's Memphis Showboats. He played two seasons with the Green Bay Packers before being convicted of two counts of second degree sexual assault in 1987. After serving 15 months, he signed with the Minnesota Vikings, but was quickly released after public outcry. He never played again.'' A totally wasted pick by the Chargers where he first played for the USFL league which is Donald Trump's american football league after being defuncted Cade finally came into the NFL, but not to his drafted squad instead in favor of other squads, and underperformed to expectations. Amazing how he is a convict is even more stunning a safety with off the field issues way before the term got overused in today's analysis by football experts. - htoutlaws2012
3
Joe Washington
Wait The same guy who same guy who ended up having a halfway decent career what is he doing here. Well he was a forgotten first round pick from the Chargers in 1976 going 4th overall that year getting cut immediately once the season ended as if there was no faith after a bomb man did they regret that coming from a tail back of the size of MJD, or a Barry Sanders there was some upside to this guy that the than Sand Diego missed out on with impatience. - htoutlaws2012
4
Stanley Richard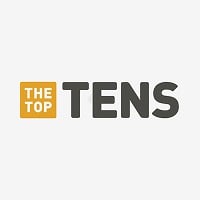 ''The second-worst top-ten pick in Chargers history, Davis was an absolute standout at the University of Texas prior to inking a deal with the Bolts in 1991. Sadly, he seemed overwhelmed by the step up in competition and notched just three interceptions in three seasons before leaving town.'' - htoutlaws2012
5
Eli Manning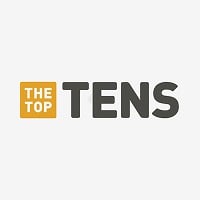 Elisha Nelson "Eli" Manning is an American football quarterback for the New York Giants of the National Football League. He is the younger brother of former NFL quarterback Peyton Manning.
Eli went #1 overall in 2004 not to the Giants, but in San Diego total rejection by the fans to the decision. Ernie Accorsi had to draft Phillip Rivers in order pull something rare in trading within the draft itself of it own picks was stunning to see, and I'm not sure if will see something like that ever again. Sure Eli has two rings with New York, but Rivers I feel was the better quarterback statistically, and one who truly deserves a ring now. - htoutlaws2012
6
James FitzPatrick
''They chose the former Trojan Offensive MVP, who started a total of 14 games over four seasons before the Chargers traded him to the then Los Angeles Raiders in 1990. The return to the Coliseum didn't help. The 6-foot-8 FitzPatrick would be out of the NFL after the following season.'' A colossal sized like tackle that didn't fit very well for the Chargers to be effective in the late 80's as they waited for quite the long 2 decade period to become a contender again. - htoutlaws2012
7
Larry English
''Chargers were in need of another stud play-making linebacker. However, English has yet to show the promise that he did while in college and at this point we may never see the spark that than GM A.J. Smith obviously saw in him.'' - htoutlaws2012
8
D. J. Fluker
The problem with Fluker was they kept switching the guy back on forth on the right side of the offensive side rather it is with Tackle or Guard is doesn't work as a hybrid all around protector he certainly can't do it which reminds me of who the Browns drafted in the second round, but on tape maybe he may surprise some people while here it was completely a bust of a concept to have this type of player being valued that much as Rivers is being mauled mercifully. - htoutlaws2012
9
Craig Davis
No wonder his nickname was Buster! - thomwim
The buster Davis has a very unique stat comparison to a fellow average teammate

''Here's a blind comparison:
Wide receiver A: 51 receptions, 558 yards and two touchdowns in 26 games (two starts) during four years with the Chargers.
Wide receiver B: 63 receptions, 746 yards and three touchdowns in 54 games (10 starts) during four years with the Chargers.
Wide receiver A is Davis. Wide receiver B is Legedu Naanee, who was drafted the same season by the Bolts, four rounds later.'' - htoutlaws2012
10
Bo Matthews
No not Bo Callahan anyone remember a tail back in the mid 70's named Bo Matthews yeah. He was useful when it came to scoring touchdowns, but man did he struggled getting some touched on the ground in those 5 season with the team. - htoutlaws2012
BAdd New Item