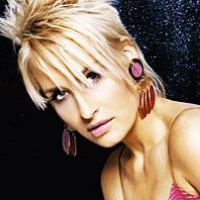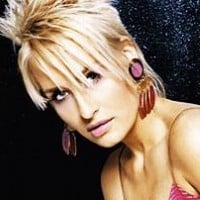 +
Sarah Connor
Sarah Marianne Corina Lewe, better known by her stage name Sarah Connor, is a German pop and soul singer and occasional songwriter from Hamburg born on June 13, 1980.
She is one of the most successful German solo artists of the 21st Century, with her songs "From Sarah With Love", "Music is the Key", "Just One Last Dance", "Living to Love You" and "From Zero to Hero" topping the German single charts and several of her albums reaching Platinum and Gold status in Germany, Austria and Switzerland.
Despite all of the songs she released before her 2015 album "Muttersprache" being sung in English, Connor never charted outside of German speaking territories. Connor is known for her powerful belting, with most of her most successful songs being dramatic ballads. Her uptempo songs can be compared to Christina Aguilera's and Britney Spears' early music and sometimes use hip hop samples.
The critical reception of Sarah Connor's music is fairly neutral over the years. Since the beginning of her career she's been recognized for her beautiful singing voice, especially in her ballads, and German press has favoribly compared her to American soul singers and pop stars, with whom she could compete in terms of quality. Her albums were however often criticized for being mixed bags, that, while never really bad, contain little memorable material apart from her highly successful hit singles. She was especially criticized for the albums "Sexy as Hell" and "Real Love", which many felt sounded rushed. Her 2015 German language album "Muttersprache" was much complemented for the more personal sound and lyrics of the music. The album is one of the best selling albums in Germany, having sold over 1 million copies and having been certified five times platinum.
Version History:
Lists Featuring Sarah Connor
Related Lists