Top 10 Most Satisfying Ways to Win at Mario Kart
If you have ever won at Mario Kart it's pretty awesome. Here's some of the most satisfying ways to pull away a win.
The Top Ten
1
You have a super horn and use it on a blue shell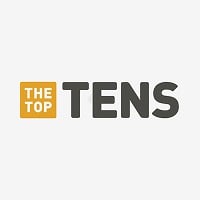 I do this sometimes, I agree it is excellent.
Nothing is more satisfying than this
2 You hit the person in front of you with a red shell right before the finish line on the last lap
3 You hit a speed boost and pass the person in front of you
4
You have a bullet and get to first place
I did this once! My friend was mad at me!
5 You knock the first place person off the track
6 You get an anti gravity boost off an opponent and pass them
7 You take a shortcut
8
You dominate the race
One time, I was next to a kart on the last lap. When we were right in front of the finish line, I was pushing them out of the way. From doing this, I was pushing them behind me making me go in front of them by an inch. Because I was barely in front of them by pushing them all the way to the line, I got first. It was the best thing ever!
While it can be boring being a half lap ahead of everyone it's still satisfying to dominate once in awhile
9 You use a star and get to first
10
You're in second and a blue shell hits the person in front of you
This happened right in front of the finish line and then I won!
As long as you don't get caught in the explosion.
One time I let someone pass me so that they could get hit by the blue shell. I got first and I couldn't believe it worked 😂
BAdd New Item
Related Lists
Why "Top Ten Ways Classic Mario Kart is Better Than Modern Mario Kart" is Inaccurate
Most Satisfying Things In Life

Most Satisfying Movie Villain Deaths

Books With the Most Satisfying Endings
List Stats
10 listings
1 year, 82 days old

Error Reporting
See a factual error in these listings? Report it
here
.