Scariest Characters In Non-Horror Movies
DamnFineCupOfCoffee
The Top Ten
1
Anton Chigurh (No Country for Old Men)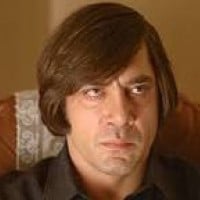 Chigurh is that compressed, yet hollow unease that blossoms in your stomach's pit like when you know you've wandered into a very wrong neighborhood.
It's as if this guy just stepped out of a horror movie. Brilliant! - DamnFineCupOfCoffee
2
Pale Man (Pan's Labyrinth)
This character is seriously scary.
His name is the Child Catcher
3
Kevin (Sin City)
Sin City has a lot of great characters but kevin is by far the scariest and creepiest of them all.
First time he showed up he freaked me the hell out.
4
The Joker (The Dark Knight)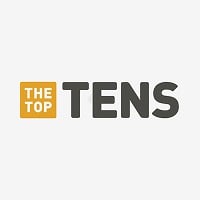 The Joker is a fictional super villain created by Bill Finger, Bob Kane, and Jerry Robinson who first appeared in the debut issue of the comic book Batman (April 25, 1940) published by DC Comics. Credit for the Joker's creation is disputed; Kane and Robinson claimed responsibility for the Joker's design, ...read more.
I honestly don't find him that scary - Mnsdjjfijf
A disturbing, scary and sinister character
He's pretty intimidating. - Catlover2004
5 Frank Booth (Blue Velvet)
6 John Doe (Seven)
7 Mystery Man (Lost Highway)
8
Max Caddy (Cape Fear 1991)
Very frightening performance by robert deniro.
9
Hal 9000 (2001: a Space Odyssey)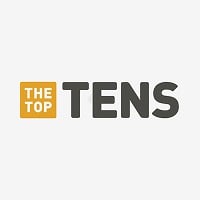 HAL 9000 is a fictional character in Arthur C. Clarke's Space Odyssey series. First appearing in 2001: A Space Odyssey, HAL is a sentient computer that controls the systems of the Discovery One spacecraft and interacts with the ship's astronaut crew.
"i'm afraid I can't do that" - Codename47
10
The Wicked Witch of the West (The Wizard of Oz)
She did a great job playing the witch.
I love The Wizard of Oz. Breathtaking film and the witch is truly scary.
The Contenders
11
Witch-king of Angmar (The Lord of the Rings)
Something about him always sent chills down my spine when watching. The mystery behind him just adds to him.
12
Darth Maul (Star Wars: Episode I: The Phantom Menace)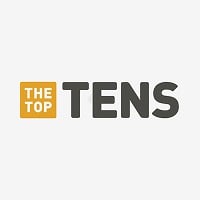 Darth Maul is a fictional character in the science fiction franchise Star Wars. Trained as Darth Sidious's first apprentice, he serves as a Sith Lord and a master of wielding a double-bladed lightsaber. Darth Maul first appeared in Star Wars Episode 1 The Phantom Menace, and has also appeared in The ...read more.
He would have been scarier with a more hard-working director. - PositronWildhawk
13 Harry Powell (The Night of the Hunter)
14
Gmork (The Neverending Story)
Great fantasy adventure movie with terrifying creatures
15
The Terminator (The Terminator)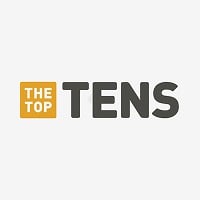 The Terminator (Known as the T-800, or Cyberdyne Systems Model 101) is the titular fictional autonomous cyborg from the Terminator franchise portrayed by both Arnold Schwarzenegger and numerous actor stand-ins digitally overlayed with Schwarzenegger's likeness. ...read more.
I was actually frightened by him a while back.
16
Bane (The Dark Knight Rises)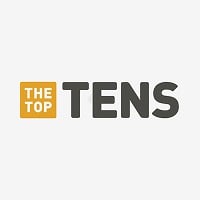 Bane is a fictional supervillain appearing in American comic books published by DC Comics, commonly as an adversary of the superhero Batman.
17
Alex Delarge (A Clockwork Orange)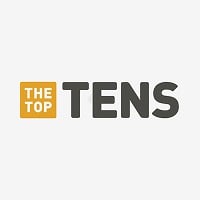 18 The Ripper (Last Action Hero)
19 Hans Beckert (M)
20 Darkness (Legend)
21 Dr. Szell (Marathon Man)
22 Brick Top (Snatch)
23
Judge Doom (Who Framed Roger Rabbit?)
Those eyes and his voice, man isn't that freaky..
24 Silva (Skyfall)
25 Roy Batty (Blade Runner)
26 Lurtz (The Lord of the Rings)
27
Davy Jones (Pirates of the Caribbean: At World's End)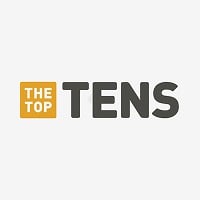 Davy Jones is a fictional villain character in the Pirates of the Caribbean feature film series, who first appears in the second film, Dead Man's Chest and returns in the series' third installment, At World's End.
28
General Woundwort (Watership Down)
For being a rabbit in a cartoon, he was a pretty darn scary!
29
Azog (The Hobbit: An Unexpected Journey)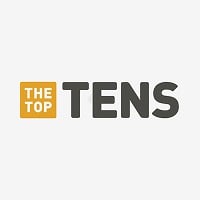 Azog is a character in J. R. R. Tolkien's legendarium. He was a Orc chieftain who lived in Moria until his death in T.A. 2799. He is referred to in a single remark by Gandalf to Thorin Oakenshield in The Hobbit: "Your grandfather Thrór was killed, you remember, in the mines of Moria by Azog the Goblin." ...read more.
30 Joe Cooper (Killer Joe)
31 Bill "The Butcher" Cutting (Gangs of New York)
32 Bobby Peru (Wild at Heart)
33 Jangles (Inside Out)
34 Trantor (Ernest Scared Stupid)
35 Enchantress (Suicide Squad)
36 Large Marge (Pee-Wee's Big Adventure)
37 Max Cady (Cape Fear 1962)
38
The Mysterious Stranger (The Adventures of Mark Twain)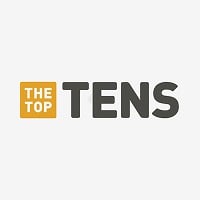 39 Shelob (The Lord of the Rings)
40 Gord (Freddy Got Fingered)
41
T-1000 (Terminator 2)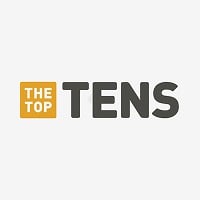 42
Darth Vader (Star Wars)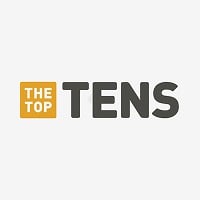 Darth Vader was the original dark lord for Star Wars. Darth Vader ruled with both fear and aggression. Originally Anakin Skywalker a young Jedi who was then seduced by the dark side of the force by Chancellor Palpatine/Darth Sidious. Vader had his limbs cut off by his jedi master Obi-Wan Kenobi leaving ...read more.
43
German Teacher (Mean Girls)
Her face is way too close to the camera and she made my blood turn cold the first time I saw it. Also, the way she speaks was very harsh.
44 Terence Fletcher (Whiplash)
45
The Other Mother (Coraline)
She gave me chills down my spine
46 Big Tim (Requiem for a Dream)
BAdd New Item
Related Lists

Top 10 Scariest Non-Horror Movie Villains

Top Ten Scariest Non-Horror Movies

Scariest Things in Non-Horror Games Without Jumpscares
Scariest Music from Non-Horror Video Games
List StatsCreated 6 May 2014
Updated 12 May 2019
46 listings
5 years, 220 days old

Top Remixes
1. Kevin (Sin City)
2. Anton Chigurh (No Country for Old Men)
3. Pale Man (Pan's Labyrinth)
DamnFineCupOfCoffee
Error Reporting
See a factual error in these listings? Report it
here
.