The Scariest Five Nights at Freddy's 3 Characters
Hakros323
The Top Ten
1
Springtrap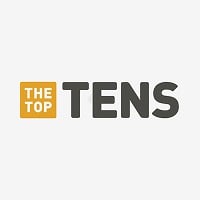 Springtrap is a character in Five Nights At Freddy's 3, released in March 2, 2015. He's a green and gold bunny with another character named William (Purple Guy) in him. Purple Guy being the murderer of the 5 children murdered in the 80s with Violet Afton, William Afton did get springlocked along with ...read more.
He is the least scariest of the game. He gives you a big heads up of his arrival. And only gets you when you see him went the vents reduce your vision. - Coopetro
Think of this. A 150 pound animatronic suit, way stronger than you, mixed with the purple guy who is smart about his killings, and you can see his corpse.
Ahh definitely agree he's like Jeff the killer and slendy had a baby
This is the reason I won't play fnaf 3.
V 4 Comments
2
Phantom Foxy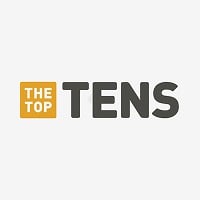 Foxy in this game is so unpredictable unlike the other characters
Phantom foxy is so scary but is freindly to me
PHANTOM FOXY BURNING TO THE GROUND
YES!
V 1 Comment
3
Phantom Puppet/Marionette
I HATE THAT GUY SO MUCH
MAN, CAN YOU BELIEVE THAT THIS TIME THEY ADDED PHANTOM PUPPET IN THE GAME STARING AT YOU WITH HIS WHITE EYES. DOES IT REMIND YOU OF THAT SCENE IN FNAF 1 OF 2, THE MARIONETTE DID THAT SAME THING.
4
Phantom Chica
Sadly, it just ruins chica, but it is still unexpected and creepy
She looks like a watermelon, she's hilarious, not scary.
PEOPLE ARE MAKING FUN OF PHANTOM CHICA because OF HER WATERMELON LIKE HEAD. POOR CHICA
5
Phantom Mangle
I jumped when she made her noise because I couldn't find her until she dove out view! - Coopetro
BE CAREFUL, SOMETIMES PHANTOM MANGLE COVERS THE FOXY HEAD. AT THE WINDOW, PHANTOM MANGLE GLANCES OR PEEKS SLOWLY. YOU KNOW THAT BECAUSE YOU HEAR HER AUDIO STACIC. NO, I HAVE NOT WITNESSED THESE THINGS THAT I AM POSTING RIGHT NOW.
6
Phantom Balloon Boy
THAT TEASER THAT SCOTT PUT WITH PHANTOM BB AND THE NUMBER 10. WELL, THE NUMBER 10 MEANS THAT HE WILL PU 10 TEASERS THEN RELEASE THE GAME. BUT HE RELEASED IT EARLY. THERE IS ALSO A WORD WRITTEN ON PHANTOM BB'S HEAD. IT SAYS CD
7
Phantom Freddy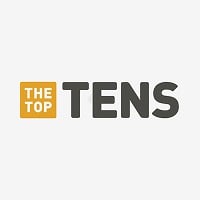 SAYS THE BEAR WITH THE WIRES IN IS HEAD
8
Phantom Springtrap
Not real bro
9
Chrome Freddy
If you mean the mysterious freddy suit that rarely appears at the leftmost area of the office in the corner, that's golden freddy. (Or possibly fredbear)
IT LOOKS LIKE SHADOW FREDDY a lot
10
Phantom Bonnie
SCARY BUT NOT AS SCARY AS ERR PHANTOM FREDDY AND GHOST FREDDY! - coolgamert
The Contenders
11
Springtrap Behind the Monitor
Springtrap behind the moniter just looks like he is saying ''Hey dude whats going on? '' its funny in my opinion.
BAdd New Item
Related Lists

Top Ten Scariest Five Nights at Freddy's 4 Characters

Top Ten Scariest Five Nights at Freddy's: Sister Location Characters

Scariest Five Nights at Freddy's Characters

Scariest Animatronics In Five Night's at Freddy's

Top 10 Scariest Animatronics In Five Nights at Freddy's 2
List Stats
11 listings
4 years, 143 days old

Top Remixes
1. Phantom Foxy
2. Springtrap
3. Phantom Puppet/Marionette

Hakros323
Error Reporting
See a factual error in these listings? Report it
here
.