Top Ten Scene, Emo, Punk Names for Girls
The Top Ten
1
Jade
It is a cool dark name I think... - soet2002
2
Dash
I think it is a cool name for emo punk and scene girls I know I know it is a word to but it is cool - soet2002
3
Sue
It is my name:3 but I think it is a cute name for emo punk and scene girls I know it is a word but it is cute - soet2002
4
Sky
It is cute and kinda spooky sad I guess... - soet2002
5
Wensday
Almost wednesday but it isn't wednesday I think it is cute - soet2002
"On Wednesdays, we wear black".
6
Mary
It is almost marry but it is the name of my friend - soet2002
7
Emo
WoW aMaZiNg
It is just the best name ever I mean I am emo so why not?! - soet2002
8
Skarlet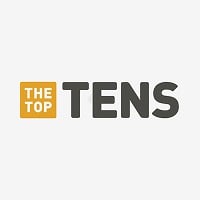 Skarlet is a character in the Mortal Kombat fighting game series. She made her debut in Mortal Kombat (2011) as a Downloadable Character.
yeah.
Kinda sad and mysterious - soet2002
9 Selene
10 Lacey
The Contenders
11
Phoenix
I loveee this name its amazing I'm upsested with it
12 Erin
13
Emerald
Steve you know but it is cute that's why :3 - soet2002
14
Raven
It sounds so dark... I like it
This just seems a fitting name for an emo kid. I named a Pokemon OC this, actually, though she isn't emo or goth or the like. - RiverClanRocks
16 Clover
17 Siren
18 Karina
19 Roxanne
20
Andy
It can be for a boy to but it is cute for girls to! - soet2002
21
Keira
It's my best friends name and she's emo
22 Elvira
23 Zhenya
24 Malú
25 Alice
26 Buffy
27
Ash
It's a little bit emo but its sound emo for a boy and a girl
28 Alli
BAdd New Item