Best Scorers In Football History
The Top Ten
1
Josef Bican
All time goalscorer really amazing
He scored a total of 1468 goals in only 918 games.People believe that Pele is the first.This is a great mistake (official infomation from RSSSF).
He is the all time leading scorer with 805 goals in official matches(Romario 772,Pele 767etc)according to the official stats(RSSSF).Find a photo of him.
2
Ferenc Deak
The Hungarian striker scored 529 league goals (first and lower divisions) in only 380 cups and 29 in 20 for the National team. I believe he deserves the 2nd position as he was so prolific without playing in big clubs (as Muller or Puskas).
European recordman for a single championship(66 goals).Unbeatable.
3
Gerd Muller
He scored 1461 goals in 1216 matches, being more effective than Pele.
According to the RSSSF list with official matches, he's 5th with 735 goals in 793 (after Bican, Romario, Pele, Puskas).
The 'bomber won all the tophies (team and personal as top scorer) in all the tournaments he took part (both with Bayern M. and the National team). As far as I know he is the only one who managed to do so.
4
Ferenc Puskas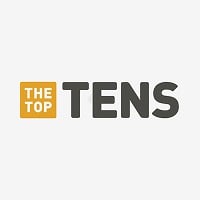 Ferenc Puskás was a Hungarian footballer and manager, widely regarded as one of the greatest players of all time.
Just a amazing goalscorer
Super player, super scorer.
There are no official information about the total goals netted by Ferenc. I remind that his career started in 1943.Searcing the web for long time, I concluded that possible figures are 1176 goals in 1123 matches. If this is true (or close to the truth), he"s the 5th scorer in history after Bican (official), Muller (official), Friedenreich (unofficial) and Pele (official). Concerning the official matches, he's 4th (RSSSF).
5
Fernando Peyroteo
He scored around 300 and something goals in 100 games
The. great Portuege striker (born in Amgola) scored a total of 665 goals in 417 games been one of the most prolific scorers in football history. 332 of them in 197 appearences in the National Championship. He didn't become famous as most of his career was during the 40s ( no World. Cups etc.).
One important parameter for the evaluation of the goalscorers is their prolificity.The main way is the goal per match ratio.
Fernando Peyroteo is a little known Portuguese striker of the 40s.But he's regarded by football statisticians the most prolific scorer in football history. Actually this is true, proved with more than one ways.
If we consider the ratio of all officially recognised matches the best 5 of all times are (at least 300 goals in official matches) :
1. F. Peyroteo 1.58 goals per match
2. J. Bican 1.52
3. F. Deak 1.40
4. P. Nielsen 1.37
5. I. Langara 1.28
Ratios of other great scorers are: Schlosser 1.23, McGrory 1.00, Puskas 0.99, Muller 0.93, Pele 0.92, Messi 0.79, Romario 0.78, Di Stefano 0.72, C. Ronaldo 0.71.
6
Pele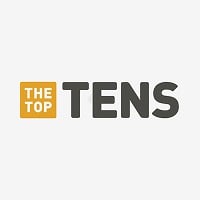 Edson Arantes do Nascimento, known as "Pelé", is a retired Brazilian professional footballer who played as a forward. He is one of the best players in football, hence why he's nicknamed the "king of football".
7
Imre Schlosser
He was the first Hungarian icon, seven times league top scorer. He scored 417 league goals in 320 games for five clubs and 59 in 68 games for the National team.
8
Lionel Messi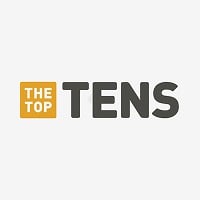 Lionel Andrés "Leo" Messi is an Argentine professional footballer who plays as a forward for Spanish club Barcelona. He is also known as one of the greatest football players of all time. He was born in Rosario, Argentina on June 24th, 1987.
Great scorer at club level, but he doesn't manage to be as good as fans wanted with his National team (though a great soccer nation).
Holds the record for the liga bbva top scorer
9
Franz Binder
Most recent estimations are for a total of 1151 goals.
The Austrian striker scored 1006 goals in 750 matches.
Nicknamed Bimbo, Binder was a prolific goalscorer who played for SK Rapid Wien in the period 1930-1949. The 6 feet 3 inches tall lanky forward scored a total of 1,006 goals in 756 appearences, though some reports are missing.
He also appeared at international level for both Austria and Germany, after his home country's annexation in 1938 and scored totally 26 goals in 28 caps.
RSSSF recognised 546 goals in official matches with no certain number of them ranked him 16th.
He was one of the most prolific scorers in football history with a goalscoring rate of 1.08 - 1.33 depending on the stats considered in the estimations.
He scored more but full reposts are missing because of th WWII.
10
Romário de Souza Faria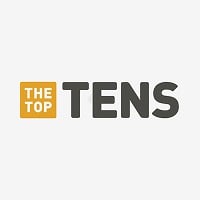 Romário de Souza Faria, known simply as Romário, is a Brazilian politician, who previously achieved worldwide fame as a footballer.
Amazing player and goalscorer and finisher
All this is bullshet.. how you put romario in range 10 while his records put him number 1.. are you crazy guys! Shame on you
The Contenders
11
Ernst Wilimowski
The German-Polish striker scored a total of 1175 goals (unverified) and is one of a few players that scored 10 goals in an official single match.
Ernest Wilimowski, an ethnic German, was born in Kattowitz, Upper Silesia, then part of the German Empire, in 1916. After the WWI Upper Silesia was partitioned and he became a Polish citizen. His professional career in Poland lasted 5 years including 21 goals in 22 caps for his National team. He was the first player to score 4 goals in a World Cup match (1938).
After the division of Poland in WWII, Ernst (now) re-took the German citizenchip and had a succesfull career in Germany till 1959. The team mate Fritz Walter, said of him: "He's probably the only player in the world who's had more goals than chances."
He still holds the record of the German Cup (14 goals, 1942).
According to RSSSF, he scored 554 goals in official matches ranked 12th, but the overall total is not verified yet. Of the verified stats his goalscoring rate is 1.00 (appr).
12
Arthur Friedenreich
"The Tiger" scored 1329 goals in 1239 caps. If these reports are true, he is the greatest Brazilian scorer.
The story of the football career of Arthur Friedenreich has some interesting facts.
Firsty, he was quite 'lucky' to have German father as racism was present in Brazil the first decades of the 20th century. The amazing scoring talent of the typically black Arthur wasn't lost and he is still the youngest top scorer of the championship aged 17.
His scoring tally was kept carefully by his father and his best friend but lost in the 60s. Arthur was already surffering from Alzheimer disease.
RSSSF recognised 557 goals in 562 outings and IFFHS 354 top division goals in 323.
His goalscoring rate was 0.99-1.10.
13
Cristiano Ronaldo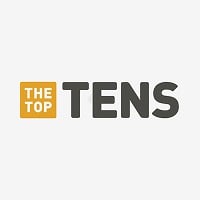 Cristiano Ronaldo dos Santos Aveiro is a Portuguese professional footballer who plays as a forward for Italian club Juventus and the Portugal national team.
This man is a goalscoring machine.
14
Eusebio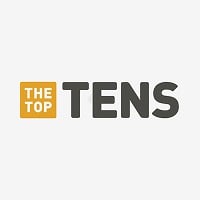 Eusébio da Silva Ferreira was a Portuguese footballer who played as a striker. Eusébio is considered by many as one of the greatest footballers of all time. During his professional career, he scored 733 goals in 745 matches.
It's not well verified the number of total goals netted by Eusebio (my previous comment concerned official goals and it was from a Portuegese source).
He scored for Benfica a total of 727 goals (he played there 15 of the 20 years of his career).An unofficial total of 1137 goals can be the maximum.
The "black panther" scored a total of 638 goals in only 614 games.
15
Gunnar Nordahl
Best Swedish player ever. The prolific striker scored 442 league goals in 504 caps and 43 in 33 for his National team.
16
Isidro Langara
The other two countries were Mexico and Argentina.
The Spanish striker was one of the most prolific scorers in football history netted 508 goals in 399 club appearences in three countries (Spain,
17
Just Fontaine
Just Fontaine was a French striker, born in Marrakech, Morocco.
He moved to France in 1953 where he played till 1962 forced to retire early, aged 29 due to a reccuring injury.
He was a very prolific scorer, as he netted 227 league goals in 248 club appearences and 30 for the National team of France in only 21 matches (including the legendary record in 1958 World Cup).
His goalscoring rate in official matches was 0.95.
FIFA and World Soccer included him in the best 100 players of 20th century.
Recordholder (13 goals) for a World Cup.Unbeatable.
18
Uwe Seeler
Uwe Seeler is regarded as one of the greatest German players of all times and in the best 50 worldwide of 20th century.
During his career he struck 406 league goals and a total of 575 in 649 official outings (ranked 9th by RSSSF).
The overall tally of his career was 809 goals in 883 games.
Great player, great scorer.
19
Gyula Zsengeller
Great Hungarian striker, very prolific scorer.
He's the 3nd top tier league goalscorer of all times with 416 goals (1st Puskas, 2nd Schlosser).
20
Poul Nielsen
Best Danish scorer ever and one of the most prolific in football history.
21
Jimmy McGrory
The Celtic legend scored 410 goals in 408 league games and 6 in 7 cups for Scotland.
22
Marco van Basten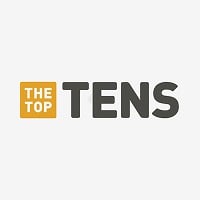 Marcel "Marco" van Basten is a Dutch football manager and former football player, who played for Ajax and Milan, as well as the Netherlands national team, in the 1980s and early '90s as a forward.
I think that you've started deleting legal votes like some others...
The great Dutch striker, netted 236 top division goals in 280 appearences (Ajax, Milan) and a total of 314 in official matches with a goalscoring rate of 0.71.
Unfortunatelly, his career ended aged 31 due to severe injuries.
23
Fritz Walter
Selected by FIFA as the best German player of the 20th century. Leader of W. Germany in the winning 1954 World Cup. Very prolific scorer (357 goals in 364 club caps)
Walter was member of the great trio of FC Kaiserslaurten with his brother Ottmar and Werner Baßler.
He was playing as an inside forward or attacking midfielder.
Except the already mentioned top division goals, he struck as many as 770 times during his senior career (1937-1959). According to reliable German sources, at least more 100 can be added to his tally succeded during the WWII years but full reports are missing (as happens with Wilimowski and Binder).
Finally, RSSSF recognised 539+ goals in official matches.
24
Bernabe Ferreyra
The Argentinian forward was one of the most prolific scorers in football history.
25
Abe Lenstra
Dutch great.He scored 700 goals in 730 matches (domestic leagues-top division and lower or regional championships before the start of the National league) and 33 in 47 for the National team.For those reasons his total of about 830 goals (unverified) in official matches is not recognized by RSSSF (he could be even first of all times).
26
Túlio Maravilha
Great Brazilian scorer with a career of 24 years.
Brazil developed football very early but National championship was first organized in 1959.Til then local and state championships were taken place. Brazilians love football as a religion, not a sport (first sport for them is volleyball-this was mentioned by the coach of National volleyball team who won the gold medal in 1992 Olympics). They don't care so much for training and prefer to play mostly matches, friendlies officials or not.So, from the beginning of history a lot of Brazilian players are mentioned to have scored numerous goals.
In an unofficial list with players scored in their career more than 500 total goals, 15 of the 55 are Brazilians. Officialy (RSSSF) the number of these players are 27 (all of them are now in the list of the top tens).
Túlio is included in both lists ranked 9th in the official one (575 goals) and with more than 1000 unofficially (one source 1022).He never became a great star as Romario and ...more
27
Luis Artime
The Argentinian Luis Artime is one of the few players that played in all three major South American football countries (Argentina, Brazil, Uruguay). He was 7 times top division seasonal scorer.
According to reliable sources he struck 595 times in 770 outings, regarded all official. But RSSSF hasn't recognised them yet.
Independiente site claims that his overall is 1,029 goals with the limitation 148 of them to be in non-professional basis.
Great forward with more of 1000 goals (totally) in his career (unverified).
28
Roberto Dinamite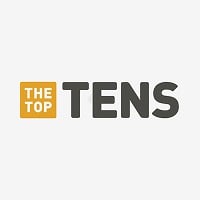 The Brazilian striker scored a total of 864 goals in 1022 appearences.
According to the latest announcement of the International Federation of Football History and Statistics, Roberto Dinamite is the 5th top division scorer of all times with 470 goals. This means that state goals were included as was in the first list of IFFHS (1995).There was also change in the top with Pelé re-taking the number 1 instead of Puskas.
As IFFHS is closely related with FIFA, I think that the changes in the FIFA headquarters' of those years played the most important role.
My opinion is that the previous list (last announced in 2017) is the correct one.
29
Dixie Dean
Most prolific English scorer with a record of 60 goals in a single championship.
30
Alfredo Di Stefano
Amazing scorer at real madrid
31
Leônidas da Silva
One of the greatest players and scorers of the first half of 20th century.
32
Sándor Kocsis
Sándor Péter Kocsis was an Hungarian striker, member of the Mighty Magyars team of the 1950s.
He played most of his career in great Honved and FC Barcelona.
He was top scorer of the World Cup 1954 (11 goals), a record at that time. He totally struck 75 times in 68 outings with his National team, a 1.103 goals/game average ranked number 1 for players past 43 caps in FIFA class-A competition, closely followed by Gerd Müller with 1.097 goals/game (68 scores in 62 games), and are the only two players in history above a +1.0 goals/game average encompassing more than 43 internationals.
RSSSF recognised 493+ goals in official matches. According to reliable sources his total is 519 scores in 579 officials and his career tally 846.
33
Alessandro Del Piero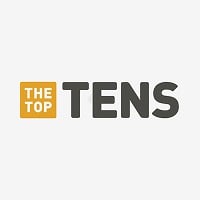 Alessandro Del Piero Ufficiale is an Italian former professional footballer who played as a deep-lying forward.
34
Atilio Garcia
A previous mentioned thought comes in my mind...
Best scorer in history of Uruguayan football, 8 times first league top scorer.
35
Jimmy Greaves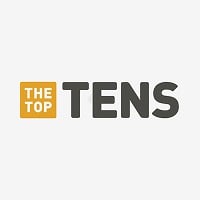 The best English scorer.
James Peter Greaves is a former English striker, the highest goalscorer in the history of English top-flight football (357 goals). He finished as the First Division's top scorer in six seasons.
He caped 57 times with his National team (1959-1967) netted 44 times, including 6 hat-tricks (a record).
According to RSSSF, his career strucks in official outings were 511 with a goalscoring rate of 0.71.
36
Mario de Castro
The Brazilian goal getter is the most prolific scorer in history (195 goals in 100 games for Atletico Mineiro). But his career was very short (only 5 years) as he retired to practice medicine.
37
Telmo Zarra
Great Spanish forward and scorer.He was the top scorer of Primera Division for about 60 years.
38
Gabriel Batistuta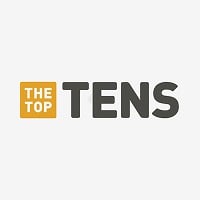 Gabriel Omar Batistuta, nicknamed Batigol as well as El Ángel Gabriel, is a retired Argentine professional footballer.
Most complete centre forward of the last three decades.But not a scorer as Romario.
39
Hans Krankl
Johann "Hans" Krankl is an Austrian footballer of the past. A prolific striker, Krankl is regarded by many as one of Austria's greatest players.
During his professional career (1970-1989) he struck 354 times in 473 outings (top division championships with Rapid Vienna, FC Barcelona) and a total of 514 in official matches (RSSSF).
The overall tally of his career was 776 goals.
40
Jimmy Jones
Jimmy Jones was a very prolific North Irish striker of the mid-40s till mid-60s.
He scored 331 league goals in 289 appearences. He remains the leading goalscorer in Irish league history, and finished as league leading goalscorer in 6 different seasons, a record still unbroken.He played only one match with his National team scored three goals.
The total goals of his career were 646.
41
Zico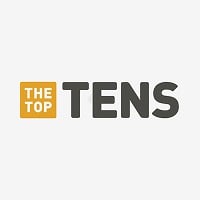 Arthur Antunes Coimbra better known as Zico, is a legendary former footballer, who played as an attacking midfielder. Often called the "White Pelé", he was a creative playmaker, with excellent technical skills, vision, and an eye for goal, who is considered one of the best finishers and passers ever, as well as one of the greatest players of all time. He participated in three World Cups (1978,1982,1986).
During his career he scored a total of 522 goals in official matches (RSSSF), including 48 in 71 caps for his National team.
According to Brazilian sources the overall goals of his career were 815.
42
György Sárosi
He wasn't only a great scorer but also a great player. World Soccer included him in the best 100 in football history.
The Hungarian player was a second striker or midfielder and netted 453 official goals in 512 caps.
43
Diego Maradona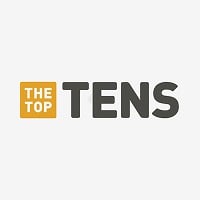 Diego Armando Maradona is a retired Argentine professional footballer. He is known for "The Goal of the Century" and the "Hand of God" goal.
44
Dadá Maravilha
Nicknamed DARIO.
He played for several Brazilian clubs and scored a total of 926 goals.
According to Brazilian sources, 545 of them were in official matches, but this is not recognized from RSSSF till know (October 2018).
P.S.The players with officially recognized more than 500 goals are now 28 (Ibrahimovic is the new 'member' of the club).
45
Hugo Sanchez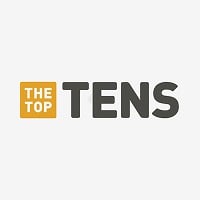 Hugo Sánchez Márquez is a retired Mexican professional footballer and manager. A prolific goalscorer known for his spectacular strikes and volleys, Sánchez is widely regarded as Mexico's greatest-ever footballer, and one of the greatest players of his generation.
Hugo Sánchez is regarded as the best Mexican player and scorer of all times.
During his senior career (1976-1997) he struck 400 league goals in 684 outings and a grand total of 541+ goals in official matches ranked 17th by RSSSF.
His goalscoring rate is not comparable to other greats (0.59).
46
József Takács
Hungary was one of the first countries that developed football.It was first played in 1863, same year as England.Official top tier championships were organizated since 1901.Well documented statistics were kept and as Hungarians enjoyed offensive football a lot of players are included in highest goalscoring lists.
Officially, of the 27 players with more than 500 goals, 5 are Hungarians coming second after the Brazilians (6).
Takács was the second appeared after Schlosser, scored 523 total goals (including 26 in 32 caps with the National team).
47
Zlatan Ibrahimovic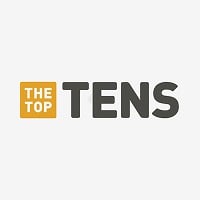 Zlatan Ibrahimović is a Swedish professional footballer who plays for an English club Manchester United and the Sweden national team for which he is captain.
best
48
Stjepan Bobek
The Croatian forward scored 445 goals in 501club appearences (mainly with Partizan of United Yugoslavia) and 38 in 63 National cups.
49
Jimmy Smith
Scottish centre forward, very prolific scorer (316 goals in 315 league matches).
50
João Ramos do Nascimento
Nicknamed DONDINHO.
For those who noticed the surname he's the father, mentor and trainer of Pele.
He was a prolific centre forward scored a total of 893 goals in 775 games (507 league goals) but only half of his career was in top level clubs due to a severe injury at age 25.
Two more impressive stats:19 goals in only 6 games with the National team and 5 goals with head in a single match.
PSearch List
Related Lists

Top 10 Greatest Pure Scorers in NBA History

Best Basketball Scorers

Top 10 Best Scorers In NBA 2K12

Best NBA Scorers of the 2018-2019 NBA Season
List Stats
1,000 votes
74 listings
5 years, 181 days old

Error Reporting
See a factual error in these listings? Report it
here
.