Asking Alexandria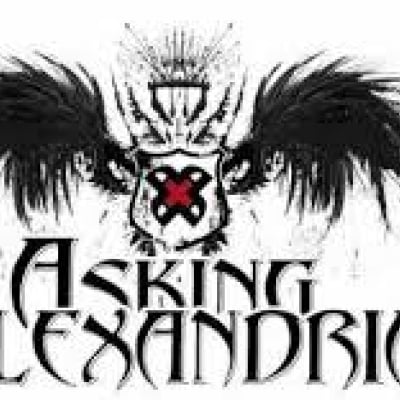 Uploaded by Jeffery0206
Info
Asking Alexandria are an English metalcore band from York, North Yorkshire formed initially in 2008 by lead guitarist Ben Bruce along with former lead singer Danny Worsnop, bassist Joe Lancaster, keyboardist and synth player Ryan Binns, and current members drummer James Cassells and rhythm guitarist ...
read more
.
Comments
Top
Popular
Newest
I'm going to be apart of the crowd here and say that Asking Alexandria should be number one on this list, not no fourth place. I can't even begin to understand how or why Bullet For My Valentine is first, that's just ridiculous.
Asking Alexandria is the best band to listen to when you just feel like jamming out, screaming on the top of your lungs or even hearing a sad song that just says "F*** You". And they're sexy and British

I love AA, got all merchandise, all albums and seen them 5 times, best band ever, their lyrics tell a story and have saved me from doing things I now regret, love this band loads! Please vote for them!
How is Bullet For My Valentine alway number 1?! They're terrible! And how is Asking Alexandria number 5? Only 5 percent of these voters know what they're talking about.
Best band by far has very inspiring lyrics and the screaming is always mint. not the American average always leaves me inspired.
They should be at least in the top 5 they have and amazing sound and they're really good live! Saw them on may 11th, 2013! And they're lyrics have really good meaning
Love them seen them live and if you do not like them I don't know why just suck a big black dick because a lot of other bands That are on her suck ass so yep
I love Asking Alexandria so much! Make sure to listen to their songs from their first album, "Stand Up and Scream" from 2008 then move to their newer stuff.
They should be number 1! Asking alexandria is amazing! They have amazing vocals and they are REAL metalcore, they have real background music too!,
Great band hands down... They deserve top the at least I don't care about how they act or anything just about the music and its definitely awesome
What y ain't they #1 they are badass listen to not the American average and the final episode and then you will see! Asking Alexandria ALL THE WAY! :))))
Of of the most varied bands with an Exclusive sound just awesome in many ways top 5 would have been a better spot for them but that's just me
This is, in my opinion, one of the best screamo bands in the world if you like screamo then you should check these guys out their amazing
Asking alexandria are my fave band and really talented, should be higher than 9th
Should be number 1! Showmanship plus danny's amazing growls equals perfect band!
One of my most favorite bands ever. Top songs that I enjoy would be; "The Final Episode" and "A Prophecy".
My favorite band. This is the band that got me listening to screamo in the first place
Why isn't AA higher on the list? Whatever I guess everybody has there own opinions...
Didn't like them at first, but then I was trapped, they're addicting, love them
Still the better band I've ever heard. They have a perfect breakdown
Ben Bruce can play the hell out of a guitar. He's also a smokin' hottie!
One of the best screamo bands out there
I saw them live at Vans Warped Tour and they were fantastic
They are good.. I will always be their lover at any situation
Best band of all time! Should definitely be number one