Top 10 Seattle Seahawks All Time Draft Busts
htoutlaws2012
The Seahawks, like all NFL franchises, have a history of draft failures. It started with their first-ever selection in 1976 to today, Here are the most notable Seahawks's draft mistakes in its carious case history.
The Top Ten
1
Brian Bosworth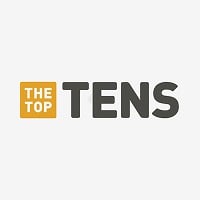 ''The Boz didn't want to play for bad teams so much that he took himself out of the NFL Draft that year. The Seattle Seahawks won the right to draft him first overall in the supplemental draft, and despite his declaration that he wouldn't play for Seattle, he signed a 10-year $11 million contract, which was the largest rookie contract in NFL history at the time. The Seahawks had to forfeit their first round pick from the next season, which was the 20th pick an 850 draft value. Bosworth flamed out in the NFL. Beset with injuries, he was unable to back up his constant trash talking of NFL greats'' I find it hilarious that he and Bo Jackson did a tecmo commercial together recently I found pretty ironic. - htoutlaws2012
2
Aaron Curry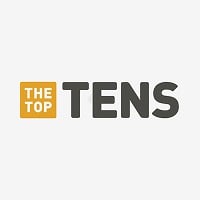 ''Aaron Curry, taken fourth overall that year, did exactly that, and that's why he's so high on this list. There were many players the Seattle Seahawks could have taken in 2009 instead of Curry, including linebackers Brian Cushing and Clay Matthews. Curry played 35 games for the Seahawks, recording only 5.5 sacks in that time. It's difficult to blame the Seahawks to for taking Curry at number four. He was considered a highly versatile, fast linebacker capable of putting his hand down on the defensive line and still covering pass catchers down the field. His workout session at the NFL Combine had him in the discussion as a possible first overall pick. His final full season with Seattle was 2010, when Curry recorded 73 tackles and 3.5 sacks. In 2011, he lost his starting job to K.J. Wright. He was traded to the Oakland Raiders in 2012 and waived midseason. He was out of football by 2013.'' What it is with Seattle Linebackers taken high in the draft that don't pan out well for? - htoutlaws2012
3
Rick Mirer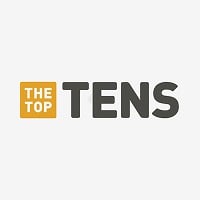 ''Rick Mirer beat out McGwire for me on this list because the Seattle Seahawks spent a second overall pick on a solution to a problem they thought they solved two years earlier. The highest pick on this list, Mirer was expected to take over for the God-awful Dan McGwire and lead the Seahawks to the Promised Land. But, after Mirer's rookie season, he forgot how to play football. He threw 29 touchdowns and 39 interceptions over the next three seasons in Seattle, including 20 interceptions in 1995. In four years at Notre Dame, Mirer threw 17 interceptions. He participated as a backup on several playoff teams, including Brett Favre's 1998 Packers, but never saw any postseason action. He retired in 2004 after playing for several teams as a second or third stringer.'' He was a terrible inspiration of how a one dimensional quarterback should not be in this case he had a year where he threw in one area on right, and then when he started to go the other direction things get ugly with the ...more - htoutlaws2012
4
Dan McGwire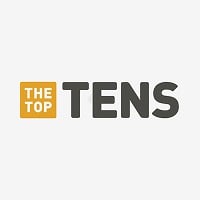 Mark McGwire had a successful career in baseball. His brother, on the other hand, failed in the NFL. - thomwim
''At six feet, eight inches tall, he was the tallest quarterback ever taken in the NFL Draft until the Denver Broncos took 6'8″ Brock Osweiler in the second round of the 2012 Draft. Overall, McGwire started five games and threw two touchdowns to six interceptions. After a year with the Miami Dolphins, McGwire was out of football in 1995.'' You could argue for him to be higher based on the fact he was tall, and all, but then again their starting quarterback ain't much better than year as indicated as... - htoutlaws2012
5
Chris McIntosh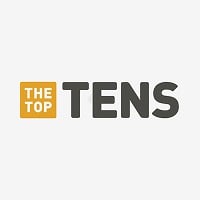 ''McIntosh worked his way into the starting lineup as a rookie in 2000, making 10 starts for Seattle. But he suffered a pinched nerve in his neck during training camp in 2001 and only made three starts that season. He rehabbed all of 2002 and tried to make a comeback, but the neck injury forced him to hang up his cleats before the 2003 season.'' Missed opportunity to pair him with a hall of fame offensive lineman just imagine if he did play when the team did reach its peak. - htoutlaws2012
6
Lamar King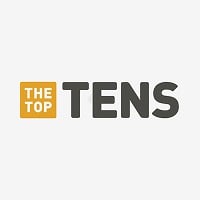 ''King started 37 games in all for the Seahawks and recorded six sacks in 2000, but the rest of his numbers and tape were solidly mediocre. After 2000, he couldn't stay in shape and recorded only three sacks for the rest of his career. He left the NFL in 2004. King is on this list because of injury issues. He tore his calf muscle in 2002, causing him to miss eight games. He started three games the next season and was only active for nine games. He signed with the Tampa Bay Buccaneers in 2004 but tore his calf muscle again and spent his lone NFL season outside of Seattle on injured reserve.'' - htoutlaws2012
7
Marcus Tubbs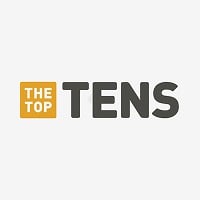 ''Tubbs showed some promise in his first two seasons, holding up well in the interior of the defensive line and recording 53 tackles and 6.5 sacks. He played well for the NFC Champion Seattle Seahawks in 2005, but suffered a serious knee injury that required microfracture surgery after five games in 2006 and was never the same. Tubbs hurt himself again during the preseason in 2007 and sat out the season on injured reserve.'' - htoutlaws2012
8
Jerramy Stevens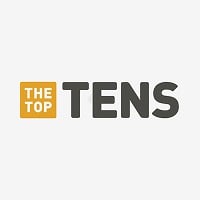 ''Off the field, Stevens was a mess. While still on the Huskies football team in May of 2001, he was cited for reckless driving and hit and run for crashing his pickup truck into a retirement home, nearly causing serious injury to a 92-year-old woman whose dresser fell onto her bed where she was sleeping. This was a preview of Stevens' three subsequent DUI arrests in the coming years, his most recent in early 2015.'' Well this is most certainly a Seattle royalty pick gone wrong. - htoutlaws2012
9
Germain Ifedi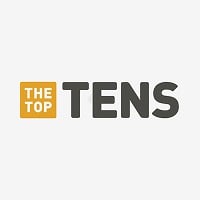 I know its only 2 seasons he has played, but I think I have enough sense of verge to get the feeling Ifedi is an overreached bust since Pete Carroll has a history to after guys you would least expect him to select. Even when he is finally healthy on the field he wasn't a great protecting Russell Wilson running for his life. - htoutlaws2012
10
Steve Niehaus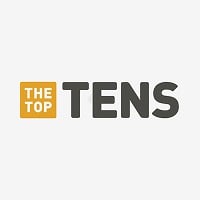 The first ever pick in the history of Seattle was not exactly great, nor memorable to the point its fitting we start off with a defensive player who lasted only two seasons that was taken 2nd overall in 1976 quite a forgotten one in the minds of the 12th man fanbase. - htoutlaws2012
BAdd New Item
Related Lists

Top 10 Best Seattle Seahawks Players Going Into the 2018 Season

Top Ten Seattle Seahawks Players
Biggest NBA Draft Busts

Top 10 Kansas City Chiefs Draft Busts
List Stats
10 listings
1 year, 109 days old

Top Remixes

1. Brian Bosworth
2. Aaron Curry
3. Rick Mirer
htoutlaws2012
Error Reporting
See a factual error in these listings? Report it
here
.