Top 10 Sexiest Anime Girls
Evan050
The Contenders: Page 2
21
Ino Yamanaka - Naruto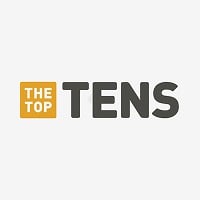 She's hotter then Sakura and Hinata. Hinata is so shy, how are shy people hot? And Sakura is so weak and a loser.
Hot, and she can kick your ass. What more can you ask for?
I'll admit that sakura too is quite attractive but she just cannot compare to Ino's more revealing, beautiful, and sexy body!
BAABBE. Shes funny, strong, hot, got a dead bae but shes still the maannn bruhhh I'm brown but I love her sssmm
V 5 Comments
22
Yoruichi - Bleach
Yoruichi should be higher!
She's dark, shes beautiful and people, GOD! SHE'S HOT!, place her higher!
REALLY?! I think she should be in the top five
She is so cool~
V 2 Comments
23
Asuka - Neon Genesis Evangelion
Haha can you remember the scene where they have to speak German and the guy does say "Baumkuchen" and Asuka speaks perfectly German, one of the best scenes and one GREAT character!
When it comes down to it, she is the perfect girl that everyone will freak over, you get to know her in so many ways, and by the end of it you want to be stranded on an island with her. She is incredibly sexy to but it's the depth of her character that makes me want her so bad.
Sweet Jesus guys Sakura over Asuka? Way to many Naruto fanboys..
Yes I agree but don't go to death battle fanon that site is full of jerks
V 9 Comments
24
Asuna - Sword Art Online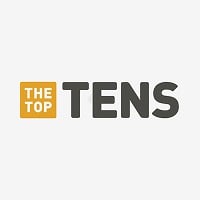 Asuna is the best... I love her...
The most adorably sexy anime girl ever born! In my honest opinion, Asuna deserves to be number one! Or at least in the top five! That hair...those eyes...that...EVERYTHING! Need I say more?
She deserves to be in the top ten. It ain't logical to put someone like rukia or sakura above her. Also, she's too cute and sexy!
Oml! I can see why Kirito chose her!
V 19 Comments
25
Mikasa Ackerman - Shingeki no Kyojin
She's beautiful and badass! And she has very pretty black hair. Even after she cuts it, she's still gorgeous.
Hi she is my favorite. She is kind and also dangerous and a sad girl.
Why the hell is she 47th place?!? She is literally said to be a "perfect person,' and I agree, she gorgeous, smart, strong, and PURE BADASS
She should be in top 5 - UTA
V 8 Comments
26
Motoko - Ghost in the Shell
I'd have to say Motoko is a good looking girl. ;P She has that body that all the girls want and all the guys would like to date. Top that with that bad ass personality and a sexy voice, Yup she comes with the whole package.
Motoko in my opinion is one of the most attractive people in any anime that I have ever seen. Shes got the looks of course, but something about her kickass personality is very appealing to me. Not to mention, its hard to not find someone attractive, when they are dressed to look sexy all the time. :P
V 2 Comments
27 Hyatt - Excel Saga
28
Rei Miyamoto - Highschool of the Dead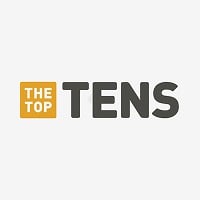 Shes strong and haves some nice big breasts
She has awesome breasts right there. They're able to balance an AK-47. WOW!
29
Washu - Tenchi Muyo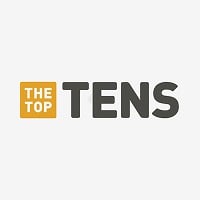 Washu that's all anyone needs to say. Her mood swings and intelligence.. Just thinking about the fact that tenchi didn't take advantage when he had the chance.
Wise, experienced, brilliant, sexualy experienced, forever young body, loves kids, older than earth civilization, a certified scientist; Washu is it
30
Tsunade - Naruto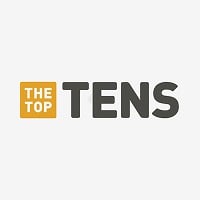 Tsunade is hot! She's powerful, feisty and has big breasts She's a cool character... Very developed. One of my favorites.
Tsunade is real Sexy Old Woman! :D she is so hot even in her age and I Love her when she is Angry!
Now way have you seen her body best of all characters
Ugh, she is an old women, hiding behind her huge breasts, its stupid to have her on a 'girl list', she should be with the grannies. - UTA
V 14 Comments
31
Faye Valentine - Cowboy Bebop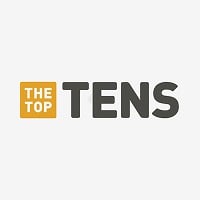 She needs to be #1 she's hotter and sexier than 70% of the characters on this list.
Faye is extremely sexy and brilliantly cunning!
She needs to be a lot higher on this list
32 Tatra - Magic Knight Rayearth
33
Nico Robin - One Piece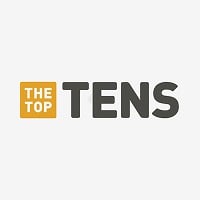 Truly males are little different from females in the fact that we also like the "bad" girls. Robin has the appeal of being mysterious accompanied by the thrill of danger that few other characters are capable of capturing so successfully. Though she is low on this list she is personally within my top five.
Nico Robin; she has a much more refined, elegant and mature beauty than Nami. Plus, her characterization is done extremely well - a quiet, dark, mysterious and enigmatic character. In the anime, her voice sounds really great - every time she makes one of her dark remarks, it thrills me! :D
Why is she so low? Robin's the best she could beat everyone in a battle and strangle everyone to death, if you don't like robin the live in hell and also kiss ugly Justin Bieber and you will regret that you didn't vote for her
Just no, I'm a guy and I hate this women, she wears 3 year old clothes and she is 30, she has a beak for a nose and her boobs get more screentime than some characters...but I hate onepiece, so this is obvious - UTA
V 13 Comments
34 Michelle - R.O.D.
35
Kurumu Kurono - Rosario + Vampire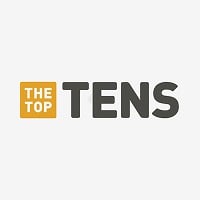 Not going to lie I am a die hard Kurumu fan and shes is just utterly gorgeous to look at, her badass attitude and her sexual tension drive me wild. Seriously if this girl was a real life person, guys all over the world would be heartbroken because I'd make her mine haha. - anthonybecerra831
Big heart, BIGGER BREASTS, and a very in-your-face personality. - Lasvegasxavier
She's very hot and sexy but you forgot moka too
I got her pregnant on lucute extreme.
V 5 Comments
36 Karen Onodera - Please Twins
37
cc - CodeGeass
Way is CC so low on this list CC has to be in the top ten a smart good looking lady like her has to be higher up on the list.
Why couldn't I find her there? Let's make her win, after all she's the best!
The hottest girl out there. So so and so unbelievably sexy. She has to go on top period.
She is the most beautiful,sexy,girl in anime.so I want to have sex with her right now.
V 11 Comments
38
Winry Rockbell - Fullmetal Alchemist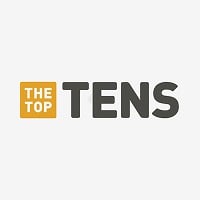 Winry Rockbell is a main supporting character of the Fullmetal Alchemist series. A close childhood friend of Edward and Alphonse Elric since their young life in Resembool, she is almost like a sister to the two and essentially their only family. An amateur surgeon and mechanical repair specialist/enthusiast, ...read more.
Come on guys you can not say no to winry she is the best and is actually interesting a and smart in a sexy way. Give her a chance she is the best leading female I have ever seen.
I think Winry deserves to be on Top 10. Look: she's a beauty without being overdone. Not to mention her tube tops makes her even sexier.
Shes the best
59... You peaople have got to be kidding me!
She is one of the best characters I have seen! Shez hot and caring!
Although she is not given much preference in the anime ( not as much as she deserves) but still, she is one of the best!
V 1 Comment
39
Kanu Unchou - Ikki Tousen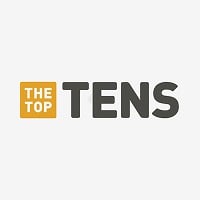 40
Boa Hancock - One Piece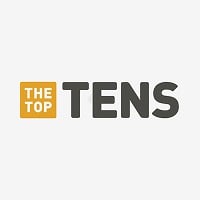 Hancock has a well proportioned figure compared to the abnormal and huge appearance of her sisters. She is a very tall, slender woman with long black hair that extends past her waist with locks of hair that frame her face down to her chin, pale skin, large breasts, a high forehead, and dark brown (dark ...read more.
Why is she so low in the list? Sexiest character in all of anime! Don't believe me? Look it up! People are obviously blind these days!
The pirate empress, known as the most beautiful woman in that world... And you people have Sakura as number 1. SHES NOT EVEN 18! Lol
She's the epitome of beauty, "her looks can turn a man to stone" that quote is quite a real quote used in our world however out of all of the women here she's the one that does it quite literally.
I hate onepiece females, underdressed, their boobs are the show now. - UTA
V 2 Comments
PSearch List
Recommended Lists
Related Lists

Sexiest Anime Girls With Blonde Hair

Sexiest Anime Girls With Purple Hair

Top Ten Sexiest Anime Girls With Red Hair

Sexiest Anime Girls With White Hair

Sexiest Anime Girls With Green Hair
List Stats
7,000 votes
360 listings
9 years, 284 days old

Top Remixes (57)

1. Android 18 - Dragon Ball Z
2. Launch - Dragonball
3. Ino Yamanaka - Naruto

DeadlyBeauty

1. Kurumu Kurono - Rosario + Vampire
2. Moka Akashiya - Rosario + Vampire
3. Lucy - Elfen Lied

Creation-Of-The-Dead

1. Nami - One Piece
2. Tsunade - Naruto
3. Erza Scarlet - Fairy Tail

aminx88
View All 57
Posts
Error Reporting
See a factual error in these listings? Report it
here
.