Sexiest Female Celebrities of the 1970s
The Top Ten
1
Catherine Bach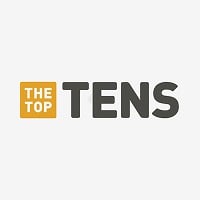 Catherine Bach (born Catherine Bachman) is an American actress. She is known for playing Daisy Duke in the television series The Dukes of Hazzard (in the 1970s) and Margo Dutton in African Skies (1992-1994). While she was starring on The Dukes of Hazzard, her legs were insured for USD 1,000,000.
In 1985, she served as the model for the figurehead for the schooner Californian.
After the series ended, Bach had roles in a number of low-profile films.
In 2012, she joined the cast of the CBS soap opera The Young and the Restless as Anita Lawson.
2
Lynda Carter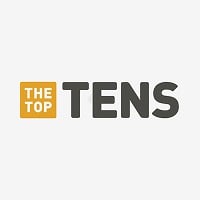 Lynda Carter is an American actress, singer, songwriter, and beauty pageant titleholder, who was crowned Miss World America 1972.
3
Jaclyn Smith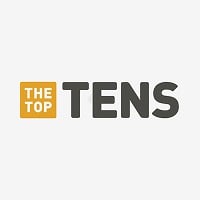 Jacquelyn Ellen "Jaclyn" Smith is an American actress and businesswoman. She is known for her role as Kelly Garrett in the television series Charlie's Angels (1976-1981), and was the only original female lead to remain with the series for its complete run. She reprised the role with a cameo appearance in the 2003 film Charlie's Angels: Full Throttle. Her other films include Nightkill (1980) and Déjà Vu (1985). Beginning in the 1980s, she began developing and marketing her own brands of clothing and perfume.
In 1976, she was cast in Charlie's Angels, alongside Kate Jackson and Farrah Fawcett (then billed as Farrah Fawcett-Majors). The show propelled all three to stardom, including an appearance on the front cover of Time magazine. She was nominated for the Golden Globe for Best Actress in a Miniseries or T.V. Film for the title role in the T.V. film Jacqueline Bouvier Kennedy (1981), and went on to star in numerous T.V. films and miniseries over the next 20 years.
4
Farrah Fawcett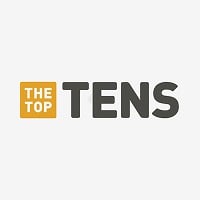 Mary Farrah Leni Fawcett (February 2, 1947 – June 25, 2009) was an American actress and artist. A four-time Emmy Award nominee and six-time Golden Globe Award nominee, Fawcett rose to international fame when she posed for her iconic red swimsuit poster – which became the best selling pin-up poster ...read more.
In 1969, Fawcett began her career when she appeared in commercials and guest roles on television. During the 1970s, she appeared in T.V. series as Harry O, and The Six Million Dollar Man with her first husband Lee Majors.
Her breakthrough role came in 1976, when she was cast as Jill Munroe in the ABC series Charlie's Angels, alongside Kate Jackson and Jaclyn Smith. The show propelled all three to stardom, but especially Fawcett (then billed as "Farrah Fawcett-Majors"). After appearing in only the first season, Fawcett left the show, which led to legal disputes. For her role in Charlie's Angels she received her first Golden Globe nomination.
The red one-piece bathing suit she wore in her famous 1976 poster was donated to the Smithsonian's National Museum of American History (NMAH) on February 2, 2011.
In 2011, Men's Health named Fawcett in its list of the "100 Hottest Women of All-Time," ranking her at No. 31.
She was Magnificent every little girl wanted to be her and every man wanted to be with her...she was a total 10!
5
Erin Gray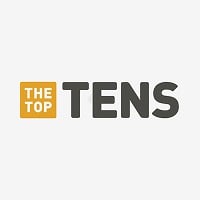 6
Susan Anton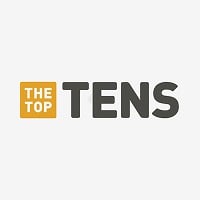 7
Carrie Fisher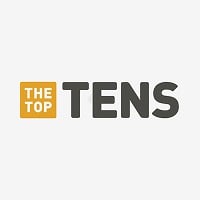 Carrie Frances Fisher was an American actress, screenwriter, author, producer, and humorist. She was the daughter of singer Eddie Fisher and actress Debbie Reynolds. Fisher was known for playing Princess Leia in the Star Wars film series.
8
Claudia Cardinale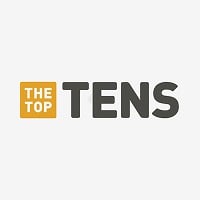 Claudia Cardinale (born 15 April 1938) is an ethnically Italian Tunisian film actress and sex symbol who appeared in some of the most acclaimed European films of the 1960s and 1970s, mainly Italian or French, but also in several English films.
9
Raquel Welch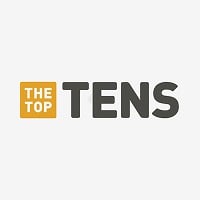 Raquel Welch, born Jo Raquel Tejada (September 5, 1940) is an American actress and singer. She first won attention for her role in Fantastic Voyage (1966), and One Million Years B.C. (1966). She had only three lines in the film, yet images of her in the doe-skin bikini which she wore became best-selling ...read more.
Welch's unique film persona made her an icon of the 1960s and 1970s, due to her portrayal of strong female characters and breaking the mold of the submissive sex symbol. Because of this, her rise to stardom in the mid 1960s was partly credited with ending Hollywood's vigorous promotion of the blonde bombshell. She won a Golden Globe Award for Best Motion Picture Actress in a Musical or Comedy in 1974 for her performance in The Three Musketeers. She was also nominated for a Golden Globe Award for Best Actress in Television Film for her performance in the film Right to Die (1987).
In 1995, Welch was chosen by Empire magazine as one of the "100 Sexiest Stars in Film History". Playboy ranked Welch No. 3 on their "100 Sexiest Stars of the Twentieth Century" list. In 2011, Men's Health ranked her No. 2 in its "Hottest Women of All Time" list.
According to Playboy 'the most desirable women of the 70s'
10 Adrienne Barbeau
The Contenders
11
Bo Derek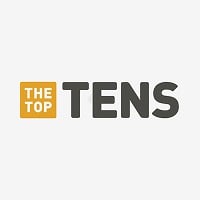 Bo Derek is an American film and television actress, film producer, and model perhaps best known for her breakthrough film role in the sex comedy 10.
12
Jerry Hall
Jerry Faye Hall is an American model and actress.
Her modelling career began when she appeared, in the guise of a mermaid, on the cover of Roxy Music's album Siren (1975).
By 1977, Hall had been on 40 magazine covers including Vogue and Cosmopolitan. She was earning modelling fees in excess of $1,000 per day. Her long blonde hair and height of 6 feet quickly made her one of the most visible and photographed models of the day. In 2016, Hall won the Lifetime Achievement Award from the Fashion Group International Dallas.
She also played a few roles in films, theaters and appeared in T.V. shows and comedy series.
Hall now holds the World Record for making the most theatrical appearances in a single night. She performed in front of 9,124 theatregoers in London.
In her private life, she quickly became well known from her relationship with Mick Jagger (started in 1977). They have four children together.
13 Valerie Perrine
14
Margaux Hemingway
Margot Louise Hemingway (1954 - 1996), was an American fashion model and actress, known as Margaux Hemingway. The statuesque Hemingway earned success as a supermodel in the mid-1970s appearing on the covers of Cosmopolitan, Elle, Harper's Bazaar, Vogue, and TIME.
She signed a million-dollar contract for Fabergé as the spokesmodel for Babe perfume, the first of this amount for a fashion model. She also took part in films, like Lipstick (1976) and Killer Fish (1979).
She was the granddaughter of writer Ernest Hemingway.
15
Chesty Morgan
The 73-inch bust.
16
Debbie Harry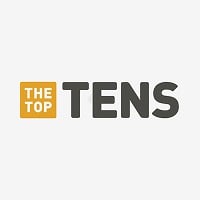 Deborah Ann "Debbie" Harry is an American singer-songwriter and actress, best known as the lead singer of the new wave and punk rock band Blondie.
17
Ursula Andress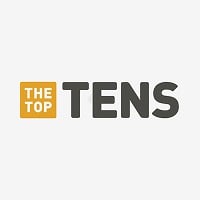 Ursula Andress is a Swiss film and television actress, former model and sex symbol, who has appeared in American, British and Italian films. She is best known for her breakthrough role as Bond girl Honey Ryder in the first James Bond film, Dr. No. She later starred as Vesper Lynd in the James Bond parody Casino Royale. Her other films include The Southern Star, Fun in Acapulco, She, The 10th Victim, The Blue Max, Perfect Friday, The Sensuous Nurse, The Mountain of the Cannibal God, The Fifth Musketeer and Clash of the Titans.
On television, she participated in the 1986 Emmy-winning miniseries Peter the Great, and joined the cast of the primetime soap opera Falcon Crest for a three-episode arc in 1988 as an exotic foreigner who assists David Selby in retrieving Dana Sparks from a white slave ring.
In 1965, nude photographs of her from Nightmare in the Sun were published in Playboy; it would be the first of seven times she was pictured in the magazine.
18
Sally Field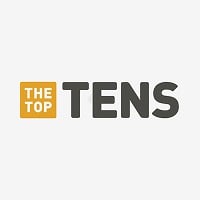 Sally Margaret Field is an American actress and director. Field began her career on television, starring on the sitcoms Gidget, The Flying Nun, and The Girl with Something Extra.
19
Ornella Muti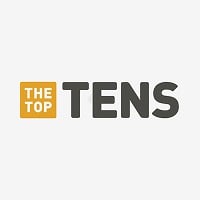 20
Jacqueline Bisset
Winifred Jacqueline Fraser Bisset is an English actress.
She began her film career in 1965, first coming to prominence in 1968 with roles in The Detective, Bullitt, and The Sweet Ride, for which she received a most promising newcomer Golden Globe nomination. In the 1970s, she starred in Airport (1970), Day for Night (1973) which won the Academy Award for Best Foreign Language Film, Murder on the Orient Express (1974), The Deep (1977), and Who Is Killing the Great Chefs of Europe? (1978), which earned her a Golden Globe nomination as Best Actress in a Comedy.
Bisset has appeared in many made-for-T.V. movies since the mid-80s.
In 2010, Bisset was awarded the Légion d'honneur insignia, with French President Nicolas Sarkozy calling her "a movie icon".
21
Catherine Deneuve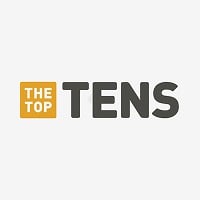 Catherine Deneuve (born 22 October 1943) is a French actress as well as an occasional singer, model and producer. She gained recognition for her portrayal of aloof, mysterious beauties for various directors, including Luis Buñuel, Francois Truffaut and Roman Polanski.
22 Ali MacGraw
23
Pam Grier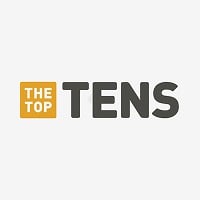 Pamela Suzette Grier is an American actress. Grier became known in the early 1970s for starring in a string of 1970s women in prison and blaxploitation films such as The Big Bird Cage, Coffy, Foxy Brown, and Sheba, Baby.
24 Romy Schneider
25 Lauren Hutton
26 Charlotte Rampling
27 Britt Ekland
28
Anni-Frid Lyngstad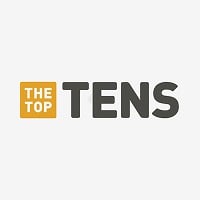 Anni-Frid Synni, Princess Reuss of Plauen, widely known as Frida Lyngstad or by just the mononym Frida, is a Swedish pop and jazz singer.
29 Agnetha Fältskog
30
Olivia Newton-John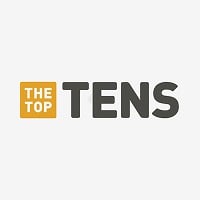 Olivia Newton-John is an Australian singer, songwriter and actress. She is a four-time Grammy award winner who has amassed five number-one and ten other Top Ten Billboard Hot 100 singles, and two number-one Billboard 200 solo albums.
31
Bonnie Tyler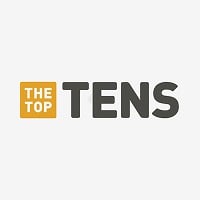 Bonnie Tyler is a Welsh singer. She is known for her distinctive husky voice, resulting from an operation to remove vocal nodules in the mid-1970s.
32
Susan Miller
Not famous but gorgeous.
33 Hanna Schygulla
34
Morganna
Adult model, entertainer and exotic dancer who's full name is Morganna Roberts.
35
Jane Seymour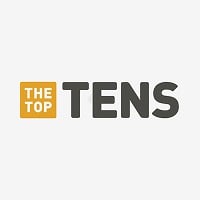 Jane Seymour, is an English actress, best known for her performances in the James Bond film Live and Let Die; Somewhere In Time; East of Eden; The Scarlet Pimpernel; Onassis: The Richest Man in the World; War and Remembrance; the French epic La Révolution française as the ill-fated queen Marie Antoinette; ...read more.
36 Isabelle Adjani
37 Laura Antonelli
38 Raffaella Carra
39
Tina Turner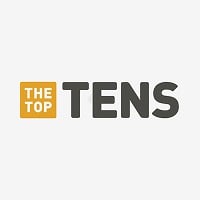 Tina Turner, née Anna Mae Bullock, is a singer, dancer, actress and author, whose career has spanned more than half a century, earning her widespread recognition and numerous awards.
40 Cybill Shepherd
41
Faye Dunaway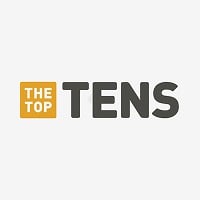 Dorothy Faye Dunaway is an American actress. She has won an Academy Award, three Golden Globes, a BAFTA, an Emmy, and was the first-ever recipient of a Leopard Club Award which honors film professionals whose work has left a mark on the collective imagination.
42 Candice Bergen
43 Joanna Cameron
44 Gretchen Corbett
45 Audrey Landers
46 Claudia Rivelli
47 Dyan Cannon
48 Loni Anderson
BAdd New Item