Sexiest Female Celebrities of the 1980s
anthonybecerra831
The Top Ten
1
Kim Basinger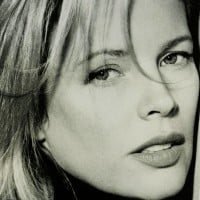 Kimila Ann Basinger is an American actress, singer and former fashion model. Following a successful modeling career in New York during the 1970s, Basinger moved to Los Angeles where she began her acting career on television in 1976.
2
Brigitte Nielsen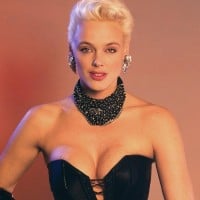 Brigitte Nielsen is a Danish-Italian actress, model, singer and reality television personality who began her career modelling for Greg Gorman and Helmut Newton and several years later acted in the 1985 films Red Sonja and Rocky IV.
BRIGITTE NIELSEN HAS 5 NUMBER ONES (including this list and the list Hottest women of the '80s) AND THE SAME IS FOR ANNA NICOLE SMITH (fake number one Anderson in the lists Hottest women of the 1990s and Sexiest female celebrities of the 1990s).
ALL THESE FOUR LISTS ARE HEAVILY MANIPULATED.
The comment for Kim Wilde is obviously correct : voting doesn't work.
Brigitte Nielsen has four number 1 and not two.
SHE'S FIRST.
FAKE POSITION :She's FIRST but they deleted her votes(it happened in one day last year).
3
Elle MacPherson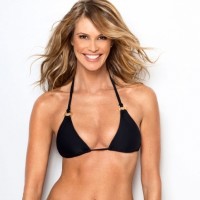 Elle Macpherson is an Australian model, businesswoman, television host and actress. She is known for her record five cover appearances for the Sports Illustrated Swimsuit Issue beginning in the 1980s, leading to her nickname "The Body", coined by Time in 1989.
Eleanor Nancy Macpherson is an Australian model, businesswoman, television host and actress.
She is known for her record five cover appearances for the Sports Illustrated Swimsuit Issue beginning in the 1980s, leading to her nickname "The Body", coined by Time in 1989. She is the founder, primary model, and creative director for a series of business ventures, including Elle Macpherson Intimates, a lingerie line, and The Body, a line of skin care products. She has been the host and executive producer of Britain & Ireland's Next Top Model from 2010 to 2013. She is an executive producer of NBC's Fashion Star and was the host for the first season.
As an actress, Macpherson appeared in supporting roles in The Mirror Has Two Faces (1996) and as Julie Madison in Batman and Robin (1997) as well as lead roles in The Edge (1997) and South Kensington (2001). She also had a recurring role on Friends.
4
Phoebe Cates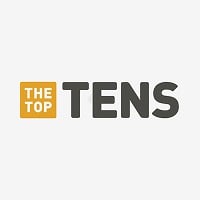 Phoebe Cates Kline, better known as Phoebe Cates, is an American retired film actress, model and singer.
This list (and it's not the only) is totaly unriable..
5
Kim Wilde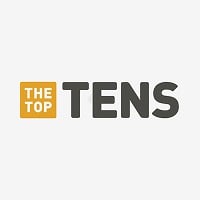 Kim Wilde (born Kim Smith) is an English pop singer, author, DJ and television presenter who burst onto the music scene in 1981 with her debut single "Kids in America", which reached number two in the UK. Her version of the Supremes' song "You Keep Me Hangin' On" also went on to be a major UK and US ...read more.
Sexy and beautiful. One gorgeous lady
Shame the voting isn't working...
Look at her video for Million Miles Away and you'll understand! Better looking than any film star or other pop star. Knocks you dead!
Seriously sexy...
1 Comment
6
Cindy Crawford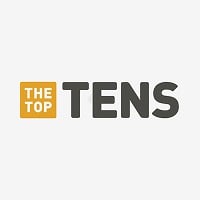 Cynthia Ann "Cindy" Crawford is an American model. Her 30 years of success at modeling made her an international celebrity that has led to roles in television and film, and to work as a spokesperson.
7
Madonna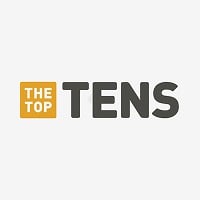 Madonna Louise Ciccone, known professionally as Madonna, is an American singer, songwriter, actress, and businesswoman. She influenced a lot of singers such as: Lady Gaga, Jennifer Lopez, Rihanna, Beyonce Knowles and Britney Spears. She is known as Queen of Pop and at modern pop culture specifically ...read more.
8
Vanessa Williams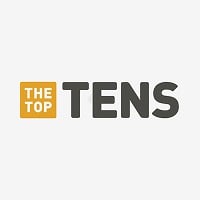 Vanessa Lynn Williams is an American actress, singer, and fashion designer. Williams initially gained recognition as the first African-American recipient of the Miss America title when she was crowned Miss America 1984 in September 1983. However, a few weeks prior to the end of her reign, she learned ...read more.
9
Brooke Shields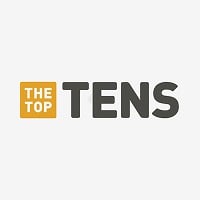 Brooke Christa Shields is an American actress, model and former child star. Initially a child model, she gained critical acclaim at age 12 for her leading role in Louis Malle's controversial film Pretty Baby, in which she played a child prostitute in New Orleans at the turn of the 20th century.
The best image till know.
10
Michelle Pfeiffer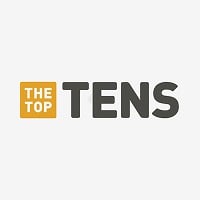 Michelle Marie Pfeiffer is an American actress and producer. One of the most popular actresses of the 1980s and 1990s, she has received international acclaim and many accolades for her work in both comedic and dramatic films.
Michelle Pfeiffer has become particularly known for portraying nuanced and unglamorous, emotionally distant women as well as strong female characters with intense sex appeal. She is widely considered to be among the most talented actresses of her generation.
Her first leading role was in the musical film Grease 2 (1982), the sequel to the popular 1978 film which, despite being critically and commercially unsuccessful, increased public interest in Pfeiffer. Her starring role in Married to the Mob (1988) earned the actress the first of several consecutive Golden Globe Award nominations.
Her role as Susie in The Fabulous Baker Boys (1989) is considered to be the most critically acclaimed of her career.
Pfeiffer has won numerous awards including the Golden Globe Award for Best Actress-Motion Picture Drama, the BAFTA Award for Best Actress in a Supporting Role, and Best Actress awards from the National Board of Review among them.
The Newcomers
?
Chris Evert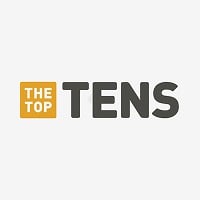 The Contenders
11
Linda Evangelista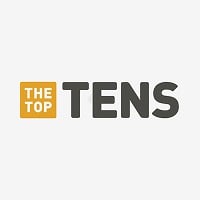 Linda Evangelista is a Canadian model. She is regarded as one of the most accomplished and influential models of all time, and has been featured on over 700 magazine covers.
12 Lisa Bonet
13
Christie Brinkley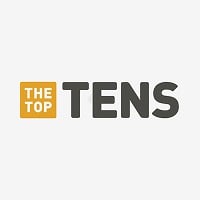 14
Samantha Fox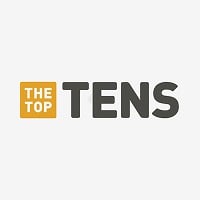 Samantha Karen Fox is an English singer, songwriter, actress, and former glamour model. In 1983, at age 16, she began appearing as a topless model on Page 3 of British tabloid newspaper The Sun, and continued as a Page 3 girl until 1986. During this time, she became the most popular pin-up girl of her era, as well as one of the most photographed British women of the 1980s.
In 1986, she launched a pop music career with her debut single "Touch Me (I Want Your Body)", which peaked at number-one in 17 countries. In 1988, Fox received a Brit Award nomination for Best British Female Artist. She has also appeared in a number of films and reality television shows, and has occasionally worked as a television presenter.
15
Catherine Deneuve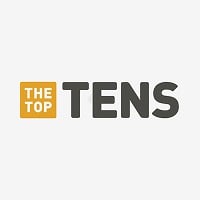 Catherine Deneuve (born 22 October 1943) is a French actress as well as an occasional singer, model and producer. She gained recognition for her portrayal of aloof, mysterious beauties for various directors, including Luis Buñuel, Francois Truffaut and Roman Polanski.
16 Isabella Rossellini
17 Robin Givens
18
Sherilyn Fenn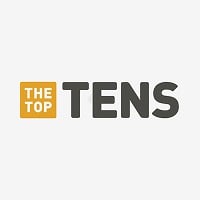 Sherilyn Fenn is an American actress. She came to attention for her performance as Audrey Horne on the TV series Twin Peaks for which she was nominated for a Golden Globe Award and an Emmy Award.
Famous for her attractiveness and this image represents it with the best way.
19
Nastassja Kinski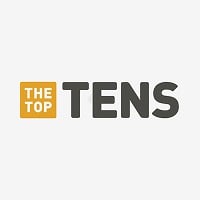 Nastassja Aglaia Kinski (born 24 January 1961) is a German actress and former model who has appeared in more than 60 films in Europe and the United States. She is the daughter of the actor Klaus Kinski. ...read more.
20
Kathleen Turner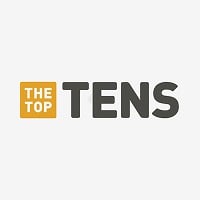 Mary Kathleen Turner, better known as Kathleen Turner, is an American film and stage actress and director.
Turner rose to fame during the 1980s, after roles in Body Heat (1981), The Man with Two Brains (1983), Crimes of Passion (1984), Romancing the Stone (1984), and Prizzi's Honor (1985), the last two earning her a Golden Globe Award for Best Actress-Motion Picture Musical or Comedy. In the later 1980s and early 1990s, Turner had roles in The Accidental Tourist (1988), The War of the Roses (1989), Serial Mom (1994), and Peggy Sue Got Married (1986), for which she was nominated for the Academy Award for Best Actress.
Her first role in Body Heat brought her to international prominence. Empire Magazine cited the film in 1995 when it named her one of the 100 Sexiest Stars in Film History. She was nominated with Golden Globe Award for New Star of the Year-actress and BAFTA Award for Best Newcomer. Turner ultimately became one of the top box office draws, and most sought-after actresses of the 1980s and early 1990s.
I can't believe I forgot her so much time.
21
Ashley Richardson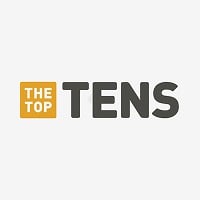 Even if her career started in the end of the decade, she was great enough.
22
Sandra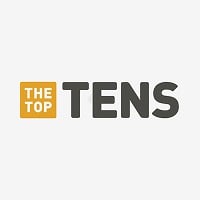 Sandra Ann Lauer, commonly known under her stage name Sandra Maria Magdalena", "In the Heat of the Night", "Everlasting Love", "Secret Land", "Hiroshima" and "Don't Be Aggressive".
23
Gia Carangi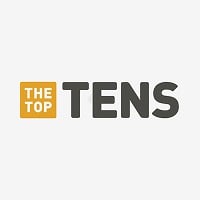 Gia Marie Carangi (1960-1986) was an American fashion model during the late 1970s and early 1980s. Considered by some to be the first supermodel, she was featured on the cover of fashion magazines, including multiple editions of Vogue and Cosmopolitan, and appeared in advertising campaigns for such fashion houses as Armani, Christian Dior, Versace, and Yves Saint Laurent.
Carangi was featured on the cover of many fashion magazines, including the April 1979 issue of Vogue UK, the April 1979 and August 1980 issues of Vogue Paris, the August 1980 issue of American Vogue, the February 1981 issue of Vogue Italia, and multiple issues of Cosmopolitan between 1979 and 1982.
Carangi's life has been the subject of several works. A biography of Carangi by Stephen Fried titled Thing of Beauty was published in 1993. Gia, a biographical television film starring Angelina Jolie, debuted on HBO in 1998.
24
Carol Alt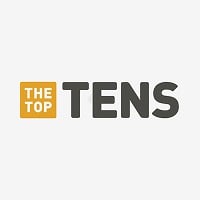 Carol Ann Alt is an American model and actress.
Alt's first big break in modeling was in 1979, when she was featured on the cover of Harper's Bazaar magazine, but garnered publicity in 1982 when she was featured on the cover of the Sports Illustrated Swimsuit Issue. During the 1980s she appeared on over 500 magazine covers, becoming one of the most famous models of her era, attaining supermodel status. Alt graced the covers of Vogue, Vogue Paris, Vogue Italia, Vogue UK, Mademoiselle, Elle and Cosmopolitan. She was referred to as The Face by Life Magazine. During the height of her popularity, she was the face of ad campaigns for Diet Pepsi, General Motors, Cover Girl Cosmetics, Noxzema, Hanes, Givenchy and numerous others. She was the first model to produce her own posters and calendars.
Since 1986 she has appeared in a variety of films. She played the character of Kelly LaRue in the T.V. series "Thunder in Paradise" in 1994. In 2004 she had a starring role in Snakehead Terror, a ...more
25
Kelly LeBrock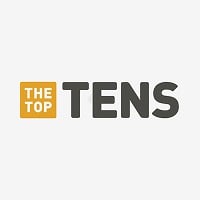 Kelly Le Brock is an American actress and model. Her acting debut was in The Woman in Red, co-starring comic actor Gene Wilder.
Anyone who has seen Weird Science would agree
26
Bo Derek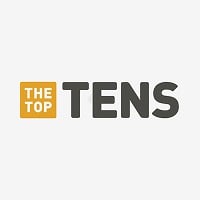 Bo Derek is an American film and television actress, film producer, and model perhaps best known for her breakthrough film role in the sex comedy 10.
Bo Derek (born Mary Cathleen Collins) is an American film and television actress, film producer, and model perhaps best known for her breakthrough film role in the sex comedy 10 (1979). She was directed by husband John Derek in Tarzan, the Ape Man (1981), Bolero (1984) and Ghosts Can't Do It (1989), all of which received negative reviews.
In 1980 Derek photographed Bo twice for Playboy magazine; she was featured again in the magazine in 1981, 1984, and 1994.
After 1992 Derek appearend in several television movies and after 2000, she had guest roles in T.V. shows. In 2006 Derek starred in 40 episodes of the 65-episode telenovela series Fashion House.
She was nominated for Golden Globe Award for the Best New Star in 10.
27
Olivia Newton-John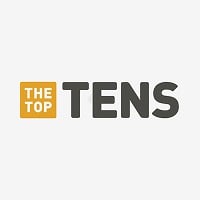 Olivia Newton-John is an Australian singer, songwriter and actress. She is a four-time Grammy award winner who has amassed five number-one and ten other Top Ten Billboard Hot 100 singles, and two number-one Billboard 200 solo albums.
28
Isabelle Adjani
Isabelle Yasmina Adjani is a French film actress and singer. She is one of the most acclaimed French actresses of all time and is the only actress or actor in history to win five César Awards; she won Best Actress for Possession (1981), One Deadly Summer (1983), Camille Claudel (1988), La Reine Margot (1994), and Skirt Day (2009). She was made a Chevalier of the Legion of Honour in 2010, and a Commander of the Order of Arts and Letters in 2014. Adjani's performance as Adèle Hugo in the 1975 film The Story of Adele H. earned her the first of two nominations for the Academy Award for Best Actress. Only 19 when she made the film, Adjani was the youngest best actress nominee at the time.
Her second nomination-for Camille Claudel-made her the first French actress to receive two nominations, both for foreign-language films. She won Best Actress at the 1981 Cannes Film Festival, and, later, she won the Silver Bear for Best Actress at the 1989 Berlin Film Festival.
29
Elisabeth Shue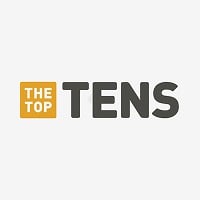 30
Dolly Parton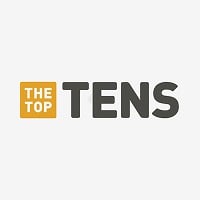 Dolly Rebecca Parton is an American singer-songwriter, actress, author, businesswoman, and humanitarian, known primarily for her work in country music.
31 Joan Collins
32
Jessica Lange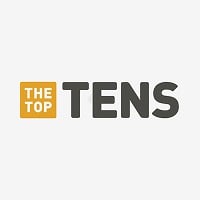 Jessica Phyllis Lange (born April 20, 1949) is an American actress who has received worldwide acclaim for her work in film, theater, and television. She made her professional film debut in the 1976 remake of the 1933 action-adventure classic King Kong, for which she won her first Golden Globe Award ...read more.
She was very attractive.
33
Pat Benatar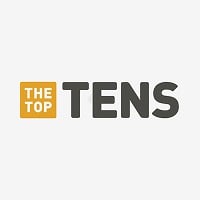 Patricia Mae Andrzejewski, known professionally by her stage name Pat Benatar, is an American singer, songwriter, and four time Grammy Award winner.
34
Kirstie Alley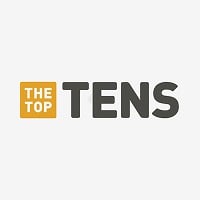 Kirstie Louise Alley is an American actress, comedian and spokesmodel. She is most known for her role in the TV series Cheers, in which she played Rebecca Howe from 1987 to 1993, winning an Emmy Award and a Golden Globe Award as the "Outstanding Lead Actress in a Comedy Series" in 1991. She is also ...read more.
Why did you do this to her?
35
Christina Applegate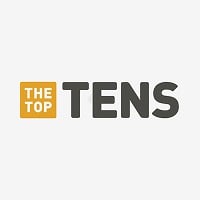 Christina Applegate is an American actress and dancer who was a child actress, playing the role of Kelly Bundy on the Fox sitcom Married... with Children. 
36 Isabelle Huppert
37
Whitney Houston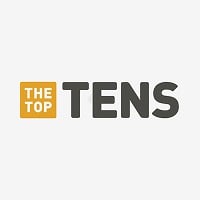 Whitney Elizabeth Houston (August 9, 1963 – February 11, 2012) was an American singer, actress, producer, and model. In 2009, Guinness World Records cited her as the most awarded female act of all time. Houston is one of pop music's best-selling music artists of all-time, with an estimated 170–200 ...read more.
38
Rachel Hunter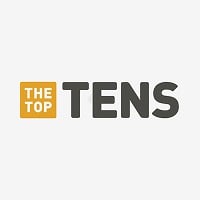 39
Molly Ringwald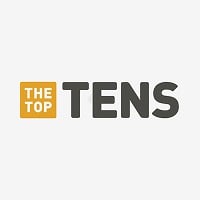 Molly Kathleen Ringwald is an American actress, singer, dancer, and author. Her first major role was in The Facts of Life before making her motion picture debut in the independent film Tempest, which earned her a Golden Globe nomination.
Queen of the 80s.
40
La Toya Jackson
Very hot in Playboy..
41
Erin Gray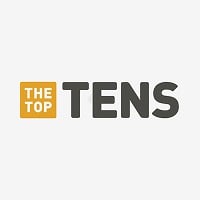 42 Sheena Easton
43
Glenn Close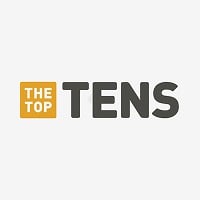 Glenn Close is an American actress, singer and film producer. With an acting career spanning over 40 years, she has been consistently acclaimed for her versatility and is widely regarded as one of the finest actresses of her generation.
44
Paulina Porizkova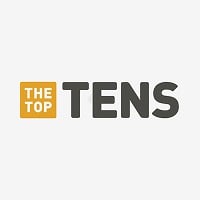 45
Grace Jones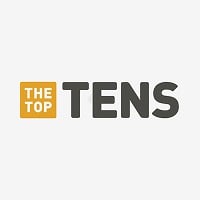 Grace Beverly Jones is a Jamaican-American supermodel, singer, songwriter, record producer, and actress. Born in Jamaica, she moved when she was 13, along with her siblings, to live with her parents in Syracuse, New York.
46
Laura Branigan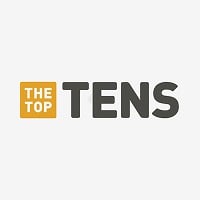 Laura Ann Branigan was an American singer, songwriter, and actress known for her powerful, husky alto singing voice which spanned four octaves.
47
Carrie Fisher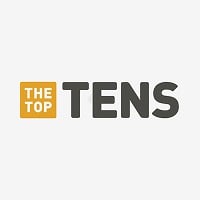 Carrie Frances Fisher was an American actress, screenwriter, author, producer, and humorist. She was the daughter of singer Eddie Fisher and actress Debbie Reynolds. Fisher was known for playing Princess Leia in the Star Wars film series.
48 Moana Pozzi
49 Valeria Golino
50
Tina Turner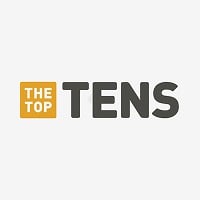 Tina Turner, née Anna Mae Bullock, is a singer, dancer, actress and author, whose career has spanned more than half a century, earning her widespread recognition and numerous awards.
PSearch List
Related Lists

Sexiest Female Celebrities of the 1990s

Sexiest Female Celebrities of the 2010s

Sexiest Female Celebrities of the 1970s

Sexiest Female Celebrities Under Age 30 in 2017

Sexiest Female Celebrities Over Age 40 in 2017
List Stats
200 votes
51 listings
2 years, 235 days old

Top Remixes (6)

1. Kim Basinger
2. Brigitte Nielsen
3. Kim Wilde

Metal_Treasure

1. Kim Basinger
2. Elle MacPherson
3. Phoebe Cates

htoutlaws2012

1. Elle MacPherson
2. Kim Basinger
3. Michelle Pfeiffer

Sa26
View All 6
Error Reporting
See a factual error in these listings? Report it
here
.