Jared Padalecki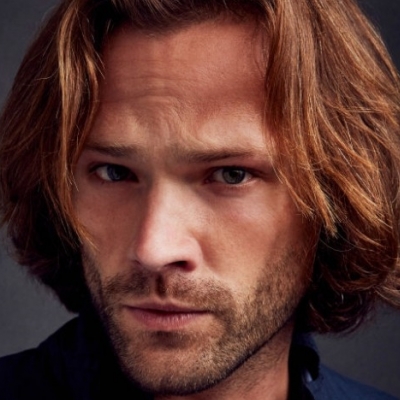 Uploaded by SamanthaW
Info
Jared Tristan Padalecki is an American actor. He grew up in Texas and rose to fame in the early 2000s after appearing on the television series Gilmore Girls as well as such films as New York Minute and House of Wax.
Comments
Top
Popular
Newest
Believe it or not, until about 4 months or so ago, I'd never seen Supernatural (or anything else Jared starred in). But I happened to catch a few episodes one morning on the TNT network and Jared's portrayal of Sam Winchester got me hooked instantly. I got the 1st 7 seasons on DVD and watched obsessively, drawn in by Jared's undeniable talent as well as his captivating smile. I have since followed him on Twitter and the way he shares his life with his fans so openly, it's like he thinks of us as friends, as well. He seems to be a genuinely down-to-Earth human being and this is why Jared Padalecki has my vote for Sexiest Man in the World to me! (@chris71na on Twitter)
Jared is one of the best actors out there. What you see with Jared is his heart and soul looking out into you when he acts. His eyes are soulful, his hair is transcendent, and he has the face of an angel. His body is tall and perfect, with a broad chest and shoulders and very long legs. Jared is wonderful with fans, a great new father, a brotherly friend to Jensen, and he has a lovely wife in Genevieve. But what I love best about Jared is his brilliant acting - he will have five minutes to another's five hours, and Jared's five minutes are simply more subtle and beautifully done. Jared has also inspired charity work for animals and sick children. He is simply a great guy and a wonderful actor.
Jared is an amazing actor and is extremely kind hearted! He not only acts in his most commonly known show Supernatural but he also is featured in many types of shows and movies of different genres from "Thomas Kinkade's Christmas Cottage" to "Friday the 13th"! Also he is very kindhearted to his fans that are meeting him for the first time and of course with his best friend Jensen Ackles! Of course you can't forget the eye candy! As much as he his amazing is his adorable and handsome! Jared's hair seems to flow delicately like a wave in the ocean! Also who can forget those beautiful eyes that sparkle when the light touches them! His smile is beautiful and has perfectly muscular arms! So that's why he deserves this! My long story about why Jared is amazing is all right here, so read this and vote for him, he really deserves this!
Jared is an amazing actor for all of the movies/shows he's starred in! The genre of the shows/movies he's been on have been from horror to drama. He's also extremely attractive! Every time you see him his hair changes, and he looks amazing every time! His bond with his co-star Jensen Ackles is just adorable to watch. Jared has an amazing personality and heart! He really is a dream guy! And lets not forget about those adorable puppy dog eyes he gives his character's brother Dean in Supernatural!
Jared is the whole package. He's extremely sexy and doesn't even know it which makes him even more so. He and his wife clearly adore each other which takes him up a couple more notches. He's an amazingly talented actor who sincerely appreciates his fans and tells them so constantly. His fellow actors have nothing but praise for this guy! What makes a guy more sexy than to be loved by his family, his friends, his co-workers, and his fans?!
This man is an amazing actor and human being. I have struggled for years with various emotional problems, and he's been my inspiration in getting better. He is talented in everything that he does, and he certainly deserves to be higher up on this list!
I have had the pleasure of meeting Jared in person and have to say he is just one amazing person. Smart, phenomenally talented and yes, extremely sexy. He is so wonderful with the fans and considers them his family. What he has done with Sam Winchester since Supernatural aired is amazing. He has given us several versions of Sam but no matter what his portrayal of Sammy is what keeps me coming back, as well as so many other fans, into what is now a ninth season. The bond that he and Jensen have is so sweet and you can see they really enjoy working together. Jensen is the big brother to Jared as much off screen as they are on screen. Jared's amazing talent has made Sam Winchester one of the most memorable characters in T.V. history. Jared has a very bright future ahead of him!
There are no words to fill in this man's godlike beauty, it is a gift from God himself! But what is even more intriguing is his inner beauty! He is caring, earnest, loyal and always there for his family and friends! I love what he gave us with Sam Winchester in Supernatural. Jared is the reason this fictional character is my favorite of all! And I say this even AFTER "Lord Of The Rings" which is my favorite epic journey
He is a brilliant actor! Such an amazing play of emotions, and any type of character would suit him. He also is a really-really good man who cares about people, his friends, coworkers and family. Jared deserves the first place, like he does in my heart.
A Smile that is amazing. His talent is under appreciated and there is so much that we yet to see from Jared. He enjoys what he does and shares with others that joy even when it's heartbreaking and a hard storyline to get across. He cares about his fans and takes the time to talk with them.
Jared is such an amazing actor. His work is impeccable. He is so sweet and adorable, and always sweet towards his fans. He is so beautiful and sexy! Love his endearing relationship with Jensen. How could he not win this?
Jared Padalecki is down to earth. He and Jensen Ackles have been friends for a long time and they truly care about each other as friends. He's a wonderful performer and intelligent as well. Posting this recently on his twitter account, "Maybe the greatest impact any performer could ever have, an intimate effect on somebody else's life. " He's making a difference with his fame by supporting his buddies he knew prior to becoming famous as well as taking the pledge to not text and drive. He has even campaigned for the Ian Somerholder foundation. Jared seems like a genuine guy. Did I mention he's super sexy, too?
One of the best actors around, he conveys so much without having to say anything, his eyes are like windows to the souls of the characters he portray. The extra bonus is he seems to be the nicest guy around who loves his family and friends.
He is Jared everything about him from his beautiful eyes and his lovely inner being to his excellent but underrated acting on Supernatural. He is the reason I stay wit the show when I just want to throw things at the writers.
He is a gorgeous man with a gorgeous soul. He adores his wife and son and that is definitely sexy. He is a fantastic actor and the bond he shares with his co-stars is beautiful. He loves his fans and is never bothered by them. X
Jared is amazing. You only hear wonderful things about how he treats people. As a fan who has been lucky enough to meet him, I can't speak highly enough of him. He exceeds all expectations. Truly a beautiful soul. And he is so so so fantastic at his craft. Favorite human.
This man has fantastic looks and tons of personality too! Loves his family, his friends, his job and co-workers, and his fans. What more could you ask for? My love and respect for Jared is boundless.
He is so humble and appreciative! He handles tough situations with class, which I greatly admire. He is an awesome actor and brings my favorite character, Sammy, to life. Thank you Jared for all of the hard work you do.
What is there to say? Much better then some of the others listed above him! He is very beautiful and from what I can see has a wonderful sense of humor and is all about his family. Not to mention he can act. His job as Thomas Kinkade which many people did not see was very different and very good. Did I mention he is HOT HOT HOT?!
Jared Padalecki is an amazing actor, amazing husband and father, amazing friend and all around incredible person! Everyone who knows him falls in love with him in one way or another. Jensen Ackles gets more attention and he IS a sexxy guy, but Jared is so cool and funny. So genuine and laid back. His skill as an actor is really unparalleled and he's come into his own the past several years. He has played so many different versions of Sam Winchester. All completely different personalities. And he did it so well that you could almost forget the same man played all those parts. He deserves every accolade a Man could receive!
Jared is cute and sexy - yet still willing to have fun and make fun of himself. He had an amazing bond with his co-star Jensen Ackles and it shows from the work they put into the episodes that bring joy to the fans of SUPERNATURAL.
He is funny, sweet, entertaining story-teller, a great actor, a great father, a loving husband. He appriecates all that has been given to him. He's does what he loves and loves what he does and it shows. Here's hoping he able to keep entertaining us all for years to come!
Jared is the sweetest, most down-to-earth guy I've ever met. He honestly cares about the fans and appreciates each and every one of us. That is what makes him such an endearing and sexy man. - kristinludwig
Jared is ' six foot four. He has muscles so sculpted that I want to cry when I look at them for too long, out of sheer amazement, of course. His face makes fangirls the world over scream. He has the hair of a lion, or Thor. If you don't get a little wet just thinking about him, I don't understand how you work as a person attracted to the male species.
Jared is an amazing actor, Sexy, funny, adorable. He has boyish charm. His interaction with his co-stars is magic. He always takes time for his fans and his work with charities is admirable.