Misha Collins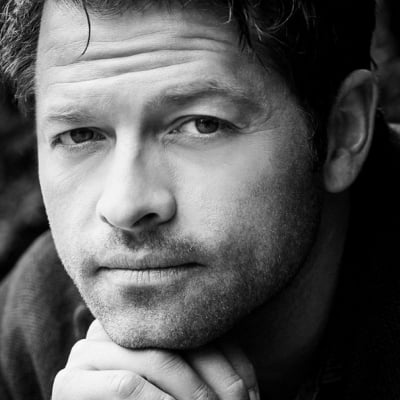 Found on pinimg.com
Info
Dmitri "Misha" Collins is an American actor, best known for his role as the angel Castiel on the CW television series Supernatural.
Comments
Top
Popular
Newest
Misha is among the most amazing human beings, truly beautiful inside and out. He's a fantastic actor who has brought to life one of the most alluring, complex, and refreshing characters in television. Yet though his character's story line is quite tragic at times, Misha never fails to dazzle me and make me smile. His good heart does nothing but make him even more beautiful than he already is. He is always facilitating our ability to do good in the world while having fun. He's comfortable just being who he is and there is nothing sexier than a man who can be confident, intelligent, witty, and kind.
Humor is sexy, right? Then I promise that alone makes Misha Collins worthy of the number one spot on this list. He is so hilarious and random. More than that though, he is completely gorgeous. He makes such a pretty angel on Supernatural. And he's a little angel-like in his real life as well. His charity work, especially with his charity Random Acts is so very inspiring. How can you not adore someone that wants to change the world one random act of kindness at a time? And if that isn't enough to make you love Misha, he is a fabulous husband and doting father to his two adorable children. Misha Collins is always number 1 for me.
Misha tells it how it is. He doesn't hide behind an of that Hollywood BS. He wears what he wants to wear (even if it's not trendy), makes weird unusual faces, say's what he wants to say (even if it's not PC) how he is with his fans, a loving father and husband. His Random Acts charity and Death to Normalcy ideals. His great to work with from what his co-stars, crew and writers have said about him. He's just a generally great person that wants to bring kindness to people around the world. He truly feels that he doesn't deserve any of his fans and he really is an insecure person from deep inside. From what close friends, family and some fans that get to side that side of Misha Collins have said. He's not perfect. He plays an angel on Supernatural but on earth he comes close to being one.
Not only is he THE most attractive man I have ever seen. He is also a fantastic human being. He is caring, funny, smart, talented, kind and so much more. How can you not find a man who created a wonderful organization like Random Act sexy as hell? Plus he has one of the best smiles -- Just seeing him smile can make anyone want to smile (yes, his smile is that adorable).
I shan't gush about the sexy packaging that Misha comes in, as you only have to look to see that but it's the inside that makes him that much sexier. His charity work, how he reaches out to his fans whenever & however he can, how proud he is of his wife & her work, how he is clearly a doting, but fun & quirky father and how humble he is about his life & how he got to where he is now add up to him being someone inspiring, funny, intelligent and good at his core. That's pretty sexy in my opinion. (Ok, minor "shallow" gushing: damn those eyes are something else! )
Those eyes bring you in. The lips make you get closer. Then the smile seals the deal. He is the whole package. From a cutie on Charmed the Phobie was crushing on, to the ever flexible Manny on Nip/Tuck, he has always made you believe he was that person. Not just an actor playing a role. He had even requested his Supernatural fans not to watch him movie Karla. The reason, he doesn't want the role from that movie to change the way we feel about Castial. He was too convincing in the role of a murderer.
He is one of hardest working man in Hollywood. Acting on a hit series, working his charity, and going all over the world to meet his fans. When I say working his charity, I do not mean putting on a tux and taking his lovely wife out to a grand party to write a check. He actually participates with the non actors who support this work.
As a father of two from what I have seen, he is a very hands on dad which is sexy.
In the Great Escapist episode, when he was bleeding & screaming as Naomi was digging into his flesh to pull out the angel tablet, I was wincing! Now, you know it's not real, but his acting was such that it SEEMED like it was real, so that tells you a lot about his acting. In real life, he's humble enough to state that he "grew up with a family that had very little and was homeless sometimes". When our Supernatural's angel celeb is that down-to-earth & helpful towards those who are less fortunate, he's not just gorgeous on the outside, he's also beautiful on the inside... 0
I have only recently come to know of Misha Collins and his character on Supernatural. It has been a case of falling head over heels for not only his character, Castiel, but his quirky sense of humor and engagement with his fans. His obvious intelligence, devotion to his family & friends and to humanitarian work makes him exceedingly attractive. Then of course you cannot dismiss those gorgeous blue eyes or the way he carries himself. Whether it's interacting with his fans or on screen, he is mesmerizing to watch.
Charismatic and kind man, who's closer to fans and other people than anyone else. His sense of humor is almost perfect, it often makes my day. I know, he'll never read it, but really thank you, Misha, that there are people like you in our world!
Everything about this man is perfect. His acting talent, his looks, his voice, his humour. He is so perfectly ideal, I just can't stand it. He just screams sexy. - krpm
Just love him, Misha is an incredibly talented actor, he is gorgeous and he's making my life better, thanks to his sense of humor, charity and many other things. Thank you, Misha, and don't ever change!
First saw him as just a handsome and greatly skilled actor. Then once the online stalking began I saw that he was a very humorous, funny guy. He has two beautiful children by his amazing wife which he does right by. He does charity work, not just gives money, actually goes out and does it himself. Mr. Collins really is the sexiest man in many ways.
As if the blue eyes weren't enough to sway me, knowing all he does with his Random Acts organization to help people less fortunate, is acting is always spot on, and then he clearly loves his family which is wonderful (just have to see him with his son while they cook to see how special that is), adding in his love for his fans is just sprinkles on top of his beautiful ice cream sundae... No contest, the sexiness of this man goes way deeper than just his incredible (and I mean toe curling incredible) good looks...
Love Misha! He does so much for people and I (WE) appreciate him so much and everything he does. He's a great: Actor, Husband, Daddy and much more! He has a heart as big as the whole world, is so very humble and because he gives so much of his time and love to us and others, we should give back, but he deserves so much more than we can give him. Misha has the gift to just make people feel good about themselves with his hilarious (twisted) ;) sense of humor! I (WE) love Misha very dearly!
Misha is a person that inspires people by giving hope for the human race and motivating people to be helpful and kind to each other. The world needs you, Misha. You're a light in a dark place.
I don't even know where to begin. Not only is Misha incredibly easy on the eyes, he is hilarious (like comedian all the time), kind, sweet, and just amazing. This man is not afraid to be himself or stand up for what he believes in. I wish more people were like that. Misha is truly an individual, and he has a funky attitude to go with. Most celebrities don't have quite the charm and wit of Misha Collins, that I've seen. Sure, they can be funny and cute, but Misha is HILARIOUS.
On the actor spectrum, he deserves this spot and higher. He is very cute and in Supernatural, when possessed by Lucifer, the way he speaks and the faces he makes proves him to be one of the best actors out there. In Supernatural, he takes everything so literally, and it makes me laugh every time. But I believe the one thing I will remember him most by is.. "Hey, Assbutt! " Its now my favorite word to use when I'm trying to get my idiot friends to calm down. Overall and amazing and cute guy. I really wish that Him and the two above him, all 3 from Supernatural, were in more movies. They deserve to be so much more well known. - Nevey
A talented actor and magnificent human being who not only does an unbelievable amount of work for charity but also gives more to his fans than anyone else I can think of. Oh - and yeah - he is sexy as hell. On screen, off screen, wearing a beige overcoat, lederhosen, a suit made from cheese, or in drag - the man is a god.
He is very amazing! I just love everything in him! His act is fabulous and his smile bright so wonderful! He does so much charity for people! Misha is perfect!
Misha Collins is talented, witty, philanthropic and a wonderful, marvelous man, and if that isn't enough he deserves to be crowned the world's sexiest man because he is! Devastating good looks, great body, eyes you could drown in and a smile that turns you to jelly, come on who else has all that!
He inspires me. He is awesome, kind and sexy smart person. He is slim and tall, his smile is like a sun, warm and light. He has wonderful hands, literally and figuratively, he is talanted.
He is the most amazing man. Not only is he extremely handsome but he's also funny, sarcastic, intelligent, caring and has a dislike for social norms and normalcy in general. All of which only make him that much more attractive to me. He's probably the closest thing to perfection anyone will ever achieve.
Not only is he super attractive, but he is a really cool dude. I mean, he does so much charity work. He jokes with his fans, and converses with them when there is so many celebs that hate on their fans. He stole security passes from the white house when he interned there. He renewed his vowels in drag, hosted a tea party in the middle of the road, and have I mentioned his blue eyes? SO MUCH SOUL! ITS BEAUTY AT IT'S BEST!
Misha Collins is a genuine gentleman. He carries himself well and knows his own body, but he also takes care to make others feel at ease. The amazing work he's done with charities and the goodness he shows through his own determination to make the world a better place shows how beautiful he is on the inside. We're lucky he's so sexy on the outside, as that's what first drew some of us to him.
Misha Collins is a super talented actor, a great ambassador for his charity Random Acts, idolized by his multitude of fans and on top of all this drop dead gorgeous, so sexy is this man that there really should be no competition, he belongs not only in the top ten but in the #1 position.