Top Ten Sexiest Michael Jackson Music Videos
afex
Which video did the king of pop look so sexy handsome and cool?
The Top Ten
1
In the Closet
I love that music video. Naomi Campbell is very pretty but she's also not a nice person. Michael Jackson had touched her more than she touches him.
aww this video is so sexy Michael is so hot! I envy Naomi Campbel so much awwww! I wish I were her :D
I love you Michael you are the best.
It's the sexiest music video (erotic) by Michael Jackson, is the first that should have been included in this list. It is my preferido. Michael I love you!
(the making of In the closet)
Cindy Croford: Are you kissing Michael in this video?
Naomi: No... But I want to.
I don't blame her Michael was so hot!
V 13 Comments
2
Give In to Me
Hot and sexy at the same time
I love him in this video.. he's so hot and knows how to sex it up! love you michael - _JahLove
This video surely remains imprinted in your mind. It's different.
He's hott in black so sexy
V 2 Comments
3
Dirty Diana
His energy in this song is just... Ugh. THIS is sexy!
I love this video. I love the way he looks in that white button and he dose that striptease..
The girl in it has her dress like a millimetre below her sexy bits - Shamo24
I love this song.
V 1 Comment
4
You Are Not Alone
My name is melissa jackson I want michael jackson to come to sleep with me in my bedi love this song you are not alone it made me cry my am alone
Video is a romantic and sensual.
I love to see him naked that is sexy
You can see his feet.
5
Blood On the Dance Floor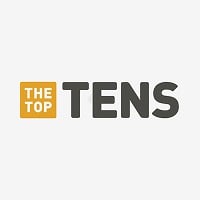 Michael is at his fiercest in this video. A real thriller. Like fire, red-blooded, and hot as ice. He will kill you and chill you with his sex.
The dance moves! The braid! The outfit!
I love this video, it is full of energy, sex, love, passion.
The definition of perfection and sexiness! Very sexy and hot! My beloved man!
V 2 Comments
6
The Way You Make Me Feel
Him and tatiana had such chemistry. When I look at them their eyes just look like, I wanna bang you
Those dance moves at the end are just wow! Sexy.
It's a very sensual video, one of my favorites!.
This video is so cute and very hot. He wants that girl. He,s trying to get her attention.
V 1 Comment
7
You Rock My World
this video is so good and michael is great in it...
8 We Are the World
9
They Don't Care About Us
He looks so cute in this
Video! Mj you are an angel face! The cutest person EVER!
10
Remember the Time
this one is the best at everything... MICHAEL JACKSON THE KING OF MUSIC
this video is the best ever... michael plus ancient egypt.. wow wow wow
That kiss, hmmm... and the way he look at the queen, the way he smiles in that video, oh God, so sexy.. Not to mention the dancing! Such an energy! I can't stop looking at him and think, man, you are so hot.
OH MY GOD REMEMBER THE TIME IS SO UUUGGH DUDE you GOT NO IDEA ESPECIALLY HIM DANCING AT THE END
The Contenders
11 Beat It
12 Black or White
13
Billie Jean
. What can I say about this video. One of my favorite mj song. I love it when he dose it live on stage. So sexy and hot. He oozes sex sex. He,s very sexy without trying. Very hot.
14
Smooth Criminal

Love this song the most
Mj is and will always be the greatest entertainer
UListen to Sample
15
Don't Stop 'Til You Get Enough
He looks so cute in this video. Looks like he should be going his high school prom. Whatta cutipie. I love you mj.
16
Bad
My bad boy MJ
Who,s bad. And oh so sexy.
17
Rock With You
His voice is WONDERFUL I can't stop listening to it
Favorite song
18
Thriller
I love this video. He looks so hot in red.
He is sooo seeexyyy in this video I love when he turns into the Werewolf.
The way he says "I'm not like other guys... No, I mean I'm different" ihhh I love it

I love you so much Michael Jackson
19
Scream

Futuristic Michael with Janet as a bonus
UListen to Sample
20
The Lady In My Life
So soothing and sensual
21
Break of Dawn
Amazingly SEXY!
Just listen to it... your understand...
22
Come Together

Amazing song, just feel it
UListen to Sample
BAdd New Item
Related Lists
Coolest Michael Jackson Clothes In Music Videos

Best Music Videos from Michael Jackson's Bad Album

Best Michael Jackson Songs Without a Music Video
Most Handsome Michael Jackson Faces In Music Videos
List Stats
400 votes
22 listings
9 years, 91 days old

Top Remixes
1. Give In to Me
2. You Are Not Alone
3. Dirty Diana
Kayla
Error Reporting
See a factual error in these listings? Report it
here
.