Most Shafted by the Rock N Roll Hall of Fame
This is a list of bands that should be in the rock & roll hall of fame, but haven't been inducted for some reason or another.

Note: a band is eligible for induction 25 years after the release of their first album.

1 Heart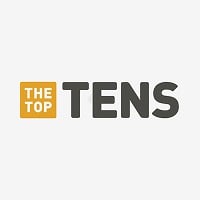 Heart is an American rock band that first found success in Canada and later in the United States and worldwide.
Absolutely love this band! The Wilson sisters prove time and again that they can still rock! They deserve to be inducted!
They are inducted too so please don't vote anymore. - Undistinguished
Seriously, Why are these ladies not in the ARE & ARE hall of fame.

what? they're not in there?! wow... they're AWESOME! - colettekristann
2
Journey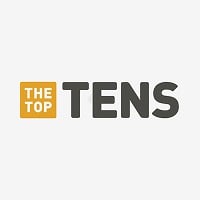 Journey is an American rock band that formed in San Francisco in 1973, composed of former members of Santana and Frumious Bandersnatch.
Journey is the greatest band ever. I don't understand why they are not in the Rock N Hall of Fame! Steve Perry has the most soulful voice and vocal range of any lead singer. I hope I'm lucky enough to meet him one day. Stefanie Nichols
They have to be there in the next few years. My fear is that steve perry and steve smith and greg rolli wont be there. - schwanie
they have so many great songs. they deserve to be there as much as many who are in. - jwileson
Steve Perry, Smith, and Rollie is why they deserve to be in... they'll be there - list1010
3
Iron Maiden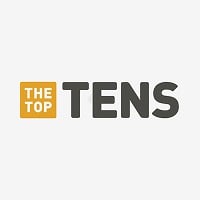 Iron Maiden are an English Heavy Metal / Hard Rock band formed in Leyton, East London, in 1975 by bassist and primary songwriter Steve Harris. The most critically acclaimed period for the band was from 1983-1989. With vocalist Bruce Dickinson, bassist Steve Harris, lead guitarist Dave Murray, rhythm ...read more.
Even Metallica were affected by Iron Maiden, Iron Maiden is heavy metal, without them, heavy metal wouldn't exist, simple, they should be in rock n' roll hall of fame because they are the best!
Can't believe they aren't already there. Haven't heard metal poetry hear maiden
Why there are not in this list and moreover why they are not in the Rock and Roll Hall of Fame is beyond me...
How are these guys not in already? - htoutlaws2012
4
Judas Priest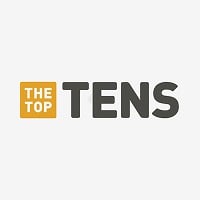 Judas Priest are a British heavy metal band that formed in Birmingham, England, in 1969. They are often referred to as one of the greatest metal bands of all time, and are even commonly called "The Metal Gods", after one of the songs on their 1980 album "British Steel". ...read more.
They 100% deserved to be in the hall of fame.
Already in and so is kiss and I think iron maiden and heart
5
Motorhead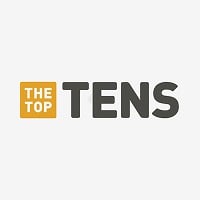 Motörhead were an English heavy metal band formed in June 1975 by bassist, singer, and songwriter Ian Fraser "Lemmy" Kilmister, who was the sole constant member; guitarist and songwriter Larry Wallis; and drummer Lucas Fox. The band's harsh vocals and fast paced tempos helped inspire speed metal and ...read more.
Influenced Metallica the most no question about that
6
Pantera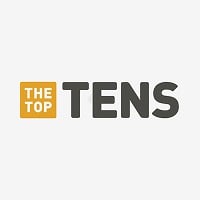 Pantera was an American Heavy Metal band formed in 1981 by guitarist Dimebag Darrell and drummer Vinnie Paul. The band started out as a Glam Metal act in the 1980s with little success. After discarding their original lead vocalist and enlisting Phil Anselmo, the band signed a major record deal with ...read more.
7
Yes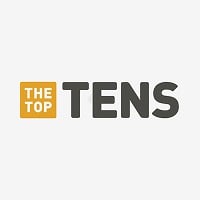 Yes is an English progressive rock band formed in 1968 by bassist Chris Squire and singer Jon Anderson. They first achieved success in the 1970s with a progressive, art and symphonic style of rock music. Their best known song is their 1971 hit "Roundabout" off of their album Fragile.
Yes was one of the most adventerous and inspirational bands who at the height of their popularity took substantial musical risks. They were musical pioneers influencing countless bands and individuals.
One of the most influential, genre-defining Symphonic Progressive rock bands.
Yes was inducted in 2017. - thomwim
This list is quite good but there are so many more too! Going by this list and in this order:
Probably Yes, Genesis, Journey, Heart, Iron Maiden, The Moody Blues, Judas Priest, Jethro Tull (not my favourite but a lot of other people's favorite! ).
Two bands that I would put into the top 10 because of the band member's deaths and because I don't think they could get there after these deaths would be Boston & Cars.
Honour Mention to Motörhead.
8
Kiss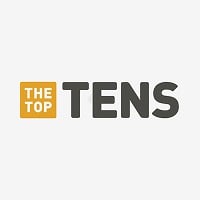 Kiss is an American hard rock band formed in New York City in January 1973 by Paul Stanley, Gene Simmons and the band's original manager, Lew Linet.
annoying guys said this band is not a great band, for me, they are a great band but those dreamers who said that to this band and other great bands should die. they should not be born because they are deaf and close minded to dif. kinds of beautiful music in the world and their masks and make-ups makes them cooler. - ronluna
These guys played a huge role in the glam metal scene and definitely should be in the rock and roll of fame right now.

by the way, a7x can't be in the hall of fame because their fist record isn't 25 years old yet.
They were inducted in 2014.Please don't vote. - Undistinguished
KISS hands down 1973 to present ROCK ON MAN YEAH ROCK HALL INDUCT THIS BAND NEXT YEAR
9
Motley Crue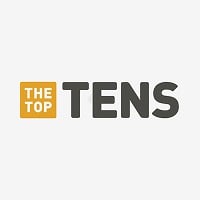 Mötley Crüe was an American metal band formed in Los Angeles, California on January 17, 1981. The group was founded by bassist Nikki Sixx and drummer Tommy Lee, lead vocalist Vince Neil and lead guitarist Mick Mars.
Should be #1. HOF is a joke until they're voted in.

They were THE band of the 80s to go see live. Certainly not the best technicians, but is that really what rock and roll is about? It's also about the legendary exploits of excess. Drugs, women, trouble and arrogance. Few if any could match their rap sheet. That's why they are the best.
No wonder they're breaking up after this tour. Can't get into the hall of fame. This should be a no brainer.
10
Slayer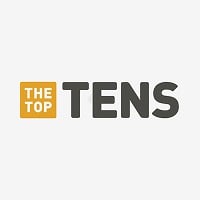 Slayer is an American thrash metal band from Huntington Park, California, formed in 1981 by guitarists Jeff Hanneman and Kerry King. They rose to fame with their 1986 album Reign in Blood, and is credited as one of the big four of thrash metal bands, the others being Metallica, Megadeth, and Anthrax. ...read more.
The Contenders
11
Dire Straits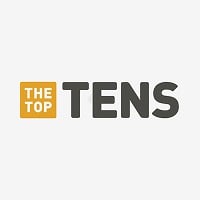 Dire Straits were a British rock band formed in 1977 by Mark Knopfler, his younger brother David Knopfler, John Illsley, and Pick Withers.
They truly deserve to be in it, even if they are already in there. - Userguy44
Many of these bands deserved it. Yet they add Madonna in the hall of fame. She isn't even rock. Shame.
Better than this entire list
12
Bon Jovi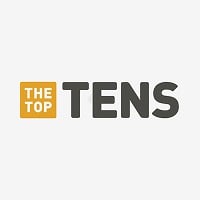 Bon Jovi is a hard rock band formed in 1983, which had a streak of successful albums in the late 1980s. The band originally consisted of lead vocalist Jon Bon Jovi, guitarist Ritchie Sambora (left in 2013), bassist Alec John Such (left in 1994), keyboard David Bryan, and drummer Tico Torres. The band's ...read more.
The UK has blessed the boys from Jersey, you'd think the US would catch up soon
They should definitely be in. They have great shows and great music.
Bon Jovi was inducted in 2018. - thomwim
Why doesn' this website register votes?
13
Meat Loaf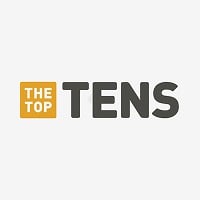 Michael Lee Aday, better known by his stage name Meat Loaf, is an American musician, singer, songwriter, record producer, and actor. He is noted for his powerful, wide-ranging operatic voice and theatrical live shows.
Meat Loaf and Jim Steinman totally deserve to be in the Hall of Fame. Bat Out of Hell is a top 5 rock album of all-time and the style they have is like nothing else. They sold some 43 million copies during an era when disco was the trend, then sis it again with Bat 2 at the height of Grunge.
That one album alone...Paradise by the Dashboard light alone...Need I go on!
Bat Out of Hell Trilogy! STILL ROCKING TODAY! GRAMMY WINNER
This man deserves it more than most.
14
Scorpions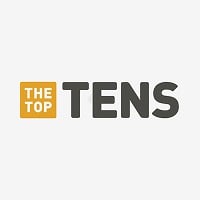 Scorpions are a German rock band formed in 1965 in Hanover by Rudolf Schenker. Since the band's inception, its musical style has ranged from hard rock to heavy metal.
15
Chicago
They just made it in this year! - Knucklewood
Great band. Very talented musicians. Brought the horns out as featured instruments.
The original group should inducted! Ground breaking sound.
Inexcusable they haven't been inducted.
16
Bryan Adams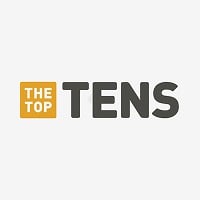 Bryan Guy Adams is a Canadian singer, songwriter, record producer, guitarist, photographer, philanthropist and activist.
If Sting, Rod Stewart, Paul McCartney, Billy Joel and many others consider him a contemporary and all the great rock music he has produced over the years he should be in the Hall. Not Madonna, Janet Jackson. The Hall is starting to become a joke.
This guy deserves to be in the Hall. His hits list is phenomenal!
BA is a great rocker and has had an influence on me personally growing up in the 80s. I've seen him in concert about 10 times, and even most recently he sounded as good as ever. He has made great rock and roll songs that haven't gotten "popular" because of the pop shift 80s to 90s. He still sells out shows WORLD WIDE. It's a shame Hall hold it against him that he's had huge hits with several movie love ballads, but Bryan ROCKS. Hall is stupid and the class of 2019 is embarrassing. Radiohead? The Cure? Roxy Music?! The Zombies with 2 songs? GIMME A BREAK! 1
By the very definition of musical excellence, Bryan Adams clearly should be in HOF! Sounds Amazing every show, and so many excellent songs.
17
Megadeth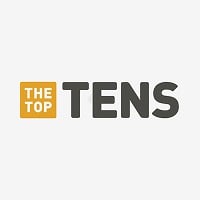 Megadeth is an American thrash metal band from Los Angeles, California. Megadeth was formed in 1983 by guitarist Dave Mustaine and bassist David Ellefson, shortly after Mustaine was fired from Metallica. They have released 15 studio albums to date, and have gone through many lineup changes, with Dave ...read more.
Dave wasn't invited in with Metallica when he wrote some songs!
18
Soundgarden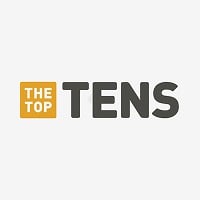 Soundgarden is an American rock band formed in Seattle, Washington, in 1984 by singer and rhythm guitarist Chris Cornell, lead guitarist Kim Thayil, and bassist Hiro Yamamoto. Chris Cornell died on May 17th, 2017.
I think it's time Soundgarden got in.

They've been the second major grunge band to form after Green River in the 1980s, of course getting it big in the 90s while Kurt Cobain and his band made grunge music popular. Except Soundgarden has an excellent singer and loads of excellent songwriting. Should've honestly been the second of the big 4 grunge bands to have made it in, but they went with Pearl Jam next. - Nonpointed
19
Social Distortion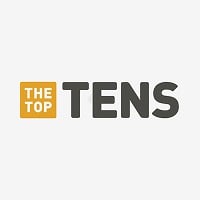 Social Distortion is an American punk rock band formed in 1978 in Fullerton, California. The band currently consists of Mike Ness, Jonny Wickersham, Brent Harding, David Hidalgo, Jr., and David Kalish.
Social distortion deserves to be in the rock hall of fame. Mike Ness is a great song writer and rocker who is still rocking to this day. Out of any band on this list Social D deserves it most.
Possibly the single most influential band to emerge from the 80s Southern California punk scene. They have managed to achieve a level of commercial success that make them recognizable to the masses while continuing to be relevant. They've transcended punk and evolved into an American rock and roll treasure with appeal far beyond the punk genre. 30+ years in the business and they continue to reach new fans and inspire kids to make music. There are already rock hall of famers who will cite Social Distortion as an influence. That number will almost certainly grow as 90s alt and punk bands are inducted who were heavily influenced by Mike Ness and Social D. They are hugely influential but receive very little recognition for their contributions to rock and roll and that's a shame. Their nomination at the very least is long overdue.
Social D has been one of the most influential punk bands of all time. Over the years Mike Ness has shown his diversity by stepping into several genres. If any band deserves to be in the hall of fame, Social D is it.
These guys helped start the punk rock scene in LA come on! With out these guys we wouldn't have a lot of the punk rock that we have today!
20
Def Leppard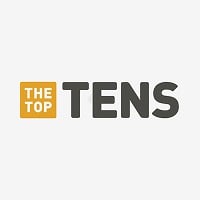 Def Leppard are an English rock band formed in 1977 in Sheffield as part of the new wave of British heavy metal movement.
Extremely talented and with very succesful albums
I don't care if these guys haven't been the same since Steve Clark died, they should be inducted!
21
Boston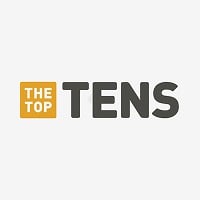 Boston is Massachusetts' capital and largest city. Founded in 1630, it's one of the oldest cities in the U.S.
Best first album of all time
Best late 70s early 80s band! They've sold out concerts and amazing album sales! They r a huge part of my teenage years!
22
Jethro Tull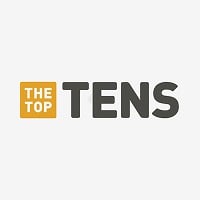 Jethro Tull were a British rock group, formed in Luton, Bedfordshire, in December 1967. Initially playing blues rock, the band soon developed its sound to incorporate elements of British folk music and hard rock to forge a progressive rock signature.
Sir Ian Anderson is a genius. Tull have for over 40 years been commercially successful with 50+ million record sales, over 1,000 live concerts, 25+ albums and have a truly unique style that is continuously innovative and brilliant. Shame on the Hall of Fame for their most glaring oversight.
Love this band. - Stalin
23
The Doobie Brothers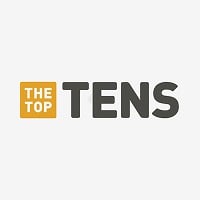 The Doobie Brothers is an American rock band from San Jose, California. The group has sold more than 40 million albums worldwide.
How can they not be in it? Have these idiots never heard Michael McDonald?
Michael McDonald seems more concerned with collaberating & promoting other artists. But that's all the more reason that he should be in there.
The Doobie Bros absolutely should be in RRHF!
24
John Denver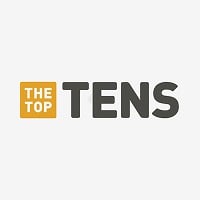 Henry John Deutschendorf Jr., known professionally as John Denver, was an American singer-songwriter, actor, activist and humanitarian, whose greatest commercial success was as a solo singer, starting in the 1970s.
When I first heard "Take me home...", I did not know his name but his music & voice touched my soul... and still does. I hope that soon the Hall of Fame will recognize that his music touch's one so deep that it leaves them changed for the better.
Not so much a rocker, but there are precedents of country musicians in the rock hall. John Denver had a significant contribution to rock with his inspiring speech against banning profanity in music -
John Denver is one of the artists, if not the artist, that can write songs that anybody can appreciate, and for the most part, put a smile on someone's face. He wrote true love songs.
John has been very underrated in everything he has done. He was an exceptional guitarist along with a fantastic, clear, pure voice
25
Rammstein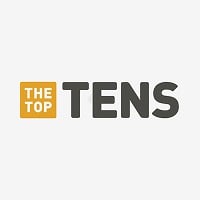 Rammstein is a German Neue Deutsche Härte and Industrial Metal band consisting of Till Lindemann (vocals), Richard Kruspe (guitar), Paul Landers (guitar), Oliver Riedel (electric bass), Christoph Schneider (drums) and Christian Lorenz (keyboard), that formed in 1994 in Berlin . ...read more.
26
Tommy James & The Shondells
Classic rock compositions, great singer--and the Shondells are better musicians than people give them credit for. I think they got classified as "bubblegum" early and never got the respect they deserved. Would rather listen to a Tommy James song than anything by The Doors (and the James song probably rocked harder too).
You can't listen to any of the best classic rock stations without hearing their incredible music! It's wrong they're not in the rock and roll hall of fame
Their songs have been covered by almost everyone (including Crystal Blue Persuasion, I Think We're Alone Now, and Mony Mony) -
Maybe having "Crystal Blue Persuasion" play during a pivotal moment in Breaking Bad will help...
27
The Cars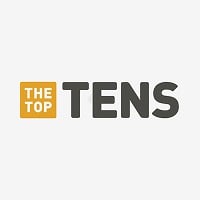 The Cars are an American rock band that emerged from the new wave scene in the late 1970s. The band originated in Boston, Massachusetts in 1976, with singer, rhythm guitarist and songwriter Ric Ocasek, singer and bassist Benjamin Orr, lead guitarist Elliot Easton, keyboardist Greg Hawkes and drummer ...read more.
28
Pearl Jam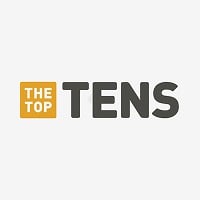 Pearl Jam is a Alternative/Grunge Rock Band formed in Seattle, Washington in 1990. The band had comprised of Eddie Vedder, Mike McCready, Stone Gossard and Jeff Ament. ...read more.
29
Bad Company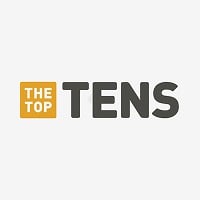 Bad Company are an English hard rock supergroup formed in Westminster, London, in 1973 by singer Paul Rodgers and guitarist Mick Ralphs, later adding drummer Simon Kirke and bassist Boz Burrell.
They're not in? That's just ridiculous
30
Electric Light Orchestra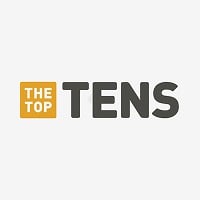 The Electric Light Orchestra are an English rock band from Birmingham. They were formed in 1970 by songwriters/multi-instrumentalists Roy Wood and Jeff Lynne with drummer Bev Bevan.
A truly great band, with a genius as their leader... Jeff Lynne. Way overlooked by most! - ansley
Has there been a more unique-sounded band in the history of rock? -
The best band of the 1970s and 80s
ELO should be in, but only after Madonna is thrown out.
31
Radiohead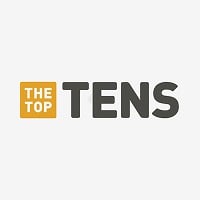 Radiohead are an English rock band from Abingdon, Oxfordshire, formed in 1985. The band consists of Thom Yorke (lead vocals, guitar, piano, keyboards), Jonny Greenwood (lead guitar, keyboards, other instruments), Colin Greenwoood (bass guitar), Phil Selway (drums), and Ed O'Brien (guitar).
32
Derek and the Dominos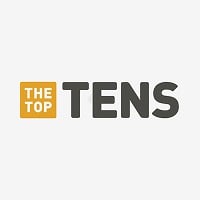 Derek and the Dominos were a blues rock band formed in the spring of 1970 by guitarist and singer Eric Clapton, keyboardist and singer Bobby Whitlock, bassist Carl Radle and drummer Jim Gordon.
33
Kansas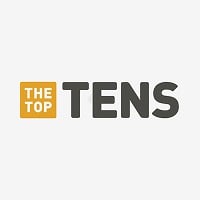 Kansas is an American rock band that became popular in the 1970s initially on album-oriented rock charts and later with hit singles such as "Carry On Wayward Son" and "Dust in the Wind".
I've heard many bands over the years and these guys have been just tremendous for about 40 years. What a disservice to true rock and roll fans and to the members of this incredibly talented band.
One of the pure legends of American Progressive Rock. To imagine this band not considered by the crew in Cleveland is a disgrace and demonstrates the lack of any musical background the "voters' must have. Yes, Styx, Pink Floyd, Queen, Kansas. Who are these morons in RRHOF?
How are they not in?
Definitely should be in the hall of fame
34
Oasis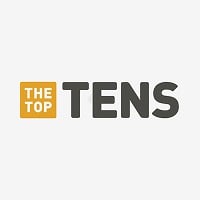 Oasis were an English rock band formed in Manchester in 1991. Developed from an earlier group, the Rain, the band originally consisted of Liam Gallagher (vocals and tambourine), Paul "Bonehead" Arthurs, Paul "Guigsy" McGuigan, and Tony McCarroll.
Oasis, Blur, the Smiths, the Stone Roses and Joy Division should all be inducted into the Rock and Roll Hall of Fame. They are amongst the greatest alternative bands of all time and them being ignored by the Rock and Roll Hall of Fame is abysmal. Americans really need to look beyond their homeland. They are truly influential bands.
They will be eligible in 2019, and I think they should inducted that same year. The impact they had on the music world in the mid 90's was undeniable. Both Liam and Noel Gallagher are still relevant figures in in the industry today with successful solo careers. Liam ranks as one of the greatest vocalists in rock history, while Noel ranks as the greatest songwriter of his generation.
35
Ted Nugent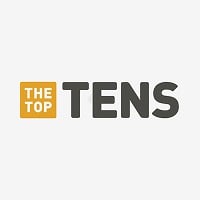 Theodore Anthony "Ted" Nugent is an American singer-songwriter, guitarist and far right activist. Nugent initially gained fame as the lead guitarist of the Amboy Dukes, a band formed in 1963 that played psychedelic rock and hard rock.
36
Dream Theater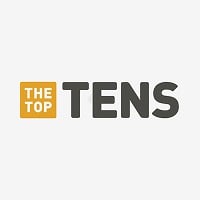 Dream Theater is an American progressive metal band from Boston, Massachusetts. The band was formed in 1985 under the name of "Majesty", only to change its name to Dream Theater later. ...read more.
Just because they weren't the most popular band doesn't mean they shouldn't get inducted into the Hall of Fame. Every single member of the band are legends (yes, even Labrie and Mangini). It baffles me that they were nominated.
Easily one if the greatest bands ever. Not only did Drem Theater change the face of progressive music and heavy metal, but each member of the band is a master of their craft. How can a band that has the greatest guitarist, bassist, vocalist, keyboardist, and drummer not get into the hall if fame? Oh yeah, because it's the Rock N Roll Hall of Fame, where only 'special' people get in and artists that Rolling Stone doesn't like get snubbed.
37
Alice In Chains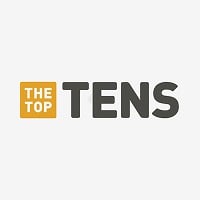 Alice in Chains is an American rock band formed in Seattle, Washington, in 1987 by guitarist and songwriter Jerry Cantrell and original lead vocalist Layne Staley.
38
Frank Sinatra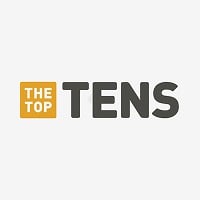 Francis Albert "Frank" Sinatra was an American singer, actor, and producer who was one of the most popular and influential musical artists of the 20th century. He is one of the best-selling music artists of all time, having sold more than 150 million records worldwide.
39
Joe Satriani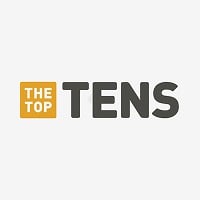 Joseph Satriani (born July 15, 1956) is an American instrumental rock guitarist and multi-instrumentalist. Early in his career, Satriani worked as a guitar instructor, with many of his former students achieving fame, such as Steve Vai, Larry LaLonde, Rick Hunolt, Kirk Hammett, Andy Timmons, Charlie ...read more.
Absolutely, his songwriting and guitar work are up there. Steve Vai is another, the guy is on a completely different level.
40
Bad Religion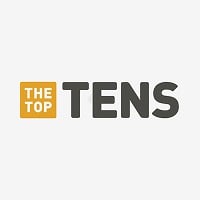 Bad Religion is an American punk rock band that formed in Los Angeles, California in 1979. The band makes extensive use of soaring three-part vocal harmonies, guitar solos and lyrics that often contain religious and political commentary.
2020 will mark their 40th anniversary as a band...the greatest punk band to come out of the So Cal punk scene in the early 80's! I've seen them live 25 times and was never disappointed! They MUST get in!
Bad Religion IS punk rock. They are getting ready to release their 17th studio album late 2018/ early 2019 and the few tracks I've already heard are just as great as everything else they have done. 2020 will mark their 40th anniversary as a band. These guys MUST GET IN! Ask any punk band of the past 3vand a half decades and in sure they will list Bad Religion at the top of their "influences" list...
They as well as social distortion have defined so Cal punk as well as all music, they have ventured in and out of mainstream still hanging in there with success
Definitely them; they did a lot.
41
The Guess Who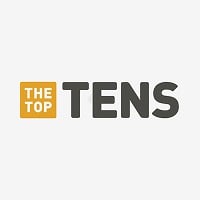 The Guess Who was a Canadian rock band formed in 1962. The band was formed in Winnipeg, Manitoba and is mostly known for their hit "American Woman".
They should have already been there..
The Who are better. - Stalin
Should be there sold more records in 1970 then any other band including the Beatles Check it out I,m correct on this. One of the top bands in there peak years 1969 to 1972.
One of Canadas first big rock bands with very good and well known songs
42
Hall & Oates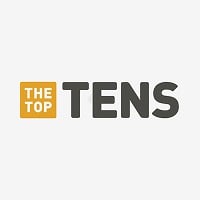 Daryl Hall and John Oates, known more commonly as Hall & Oates, are an American musical duo from Philadelphia.
Inspired countless bands and really created a unique genre of music -
43
Deep Purple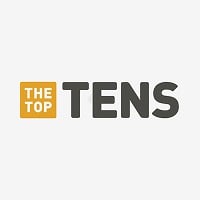 Deep Purple are an English rock band formed in Hertford in 1968. They are considered to be among the pioneers of heavy metal and modern hard rock, although their musical approach changed over the years. Originally formed as a progressive rock band, the band shifted to a heavier sound in 1970. Deep Purple, ...read more.
They need to be in before all the other bands on this list.
At least 8 of these bands listed above them were influenced by them!
What's the first thing every kid learns on guitar. If that's not influencial and famous then I don't know what is
Am I going blind? I thought DP would be number 1.
44
Styx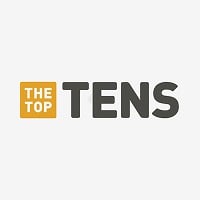 Styx is an American rock band from Chicago that formed in 1972 and became famous for its albums released in the late 1970s and early 1980s.
They've been a musical force since the early 70s. Kind of lost their way due to DDY's theatrical bent, but found it again when they parted ways and started rocking again. Still packing them in at shows, on the road for over 200 days a year and still loving it!
They've made enough classics that can run be ignored, from "Come Sail Away" to "Renegade" to "Mr Roboto" to "Foolin' Yourself". It'd also be nice to have more Chicago representation!
45
Warren Zevon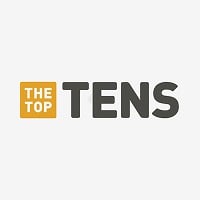 Warren William Zevon was an American rock singer-songwriter and musician. Zevon's most famous compositions include "Werewolves of London", "Lawyers, Guns and Money", "Roland the Headless Thompson Gunner" and "Johnny Strikes Up the Band", all of which are featured on his third album, Excitable Boy.
One of the most interesting singer/songwriters of music, Warren Zevon was a pretty amazing man that had many hits such as "Excitable Boy", "Werewolves of London", and "Lawyers, Guns, and Money". He was also coveredd extensively by Linda Ronstadt, with "Carmelita", "Hasten Down the Wind", and "Poor Poor Pitiful Me". Helped by famous groups and artists, Warren gained a cult following among many artists of his generation, including The Everly Brothers, Jackson Browne, Bob Dylan, R.E.M. , and Radiohead. If there's anyone out there who deserves Rock and Roll Hall of Fame Status, it's Warren Zevon.
Been eligible since the 1993 shame on you Rock N Roll Hall Of Fame
Warren Zevon has been eligible Since 1993...
46
Godsmack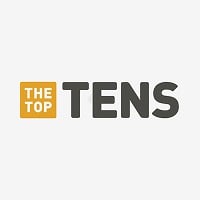 Godsmack is an American rock band from Lawrence, Massachusetts, formed in 1995. The band is composed of founder, frontman and songwriter Sully Erna, guitarist Tony Rombola, bassist Robbie Merrill, and drummer Shannon Larkin.
One of the best live performing Rock Bands out there. Still selling out concerts. Album sales alone should have them in.
Those are the best rock band ever what's wrong with the Rock n Roll Hall of Fame? Put them all in.
47
Todd Rundgren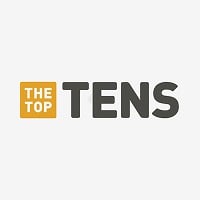 Todd Harry Rundgren is an American multi-instrumentalist, singer, songwriter, and record producer who has performed a diverse range of styles as a solo artist and as a member of the band Utopia.
One of the most talented singer/songwriters of our time -
He's knocking on the door: "Hello, It's Me"! - Billyv
48
The Hollies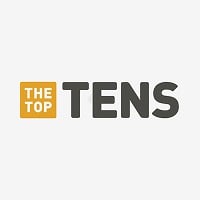 The Hollies are a British pop/rock group best known for their pioneering and distinctive three-part vocal harmony style.
49
The Meat Puppets
Too High to Die is one of the best albums ever.
50
Foreigner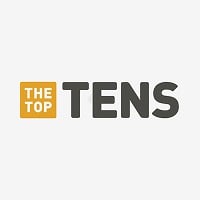 Foreigner is a British-American hard rock band, originally formed in New York City in 1976 by veteran English musician Mick Jones and fellow Briton and ex-King Crimson member Ian McDonald along with American vocalist Lou Gramm.
One of the Great RRHoF travesties.
PSearch List