Most Shocking Deaths of 2020
2020 is a new decade & has had such shocking moments. Like 2019, 2020 has gained a huge reputation on such notable deaths. Yet we saw some of the biggest legends die early in the new year/decade. Here's the list.

1 Neil Peart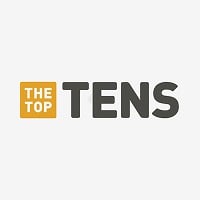 Neil Ellwood Peart, (September 12, 1952 - January 7, 2020) was a Canadian musician and writer best known as the drummer and primary lyricist of the rock band Rush. Peart received numerous awards for his musical performances, including an induction into the Modern Drummer Hall of Fame in 1983, making ...read more.
This list is now ruined. I didn't even put him at #1 & now it's ruined. It was a great list nonetheless. - SamanthaRosie
Neil Peart, the lead member & drummer of the band Rush & among the greatest drummers of any kind who ever lived, passed away after a 3.5 year battle with brain cancer. He was 67. What a shocking loss for rock 'n' roll, music in general & especially drumming. R.I.P. Neil Peart 1952-2020. - SamanthaRosie
His death was completely unexpected as he never publicized his cancer. . .
R.I.P Neil, you'll always live on in your music.
2
Kobe Bryant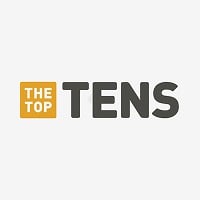 Kobe Bryant (1978 - 2020) was an American retired professional basketball player. He played his entire 20-year career with the Los Angeles Lakers of the National Basketball Association. Kobe Bryant has won 5 NBA championships with the Lakers and was the all-time leading scorer in Lakers franchise history. ...read more.
If this isn't number one I don't know what is. I'm not a basketball fan, but this is one of the most shocking celebrity deaths I've ever experienced. He seemed like such a nice guy. RIP Kobe. - PandasNGaga
He was so young...
RIP, Kobe and the rest who were in that helicopter. - Misfire
This one was hard to believe and comprehend at first, and even now. - SirSheep
The real deal of such legends we lost. Kobe Bryant, the greatest member of the Lakers, youngest all-star member in basketball, greatest scorer in the Lakers' franchise history & one of the greatest basketball players & athletes who ever lived, known for 20 years in the game, was killed in an unexpected helicopter accident in SoCal along with his 13 year old daughter. He was only 41. Never in ages have we lost such an important sports legend & he was a player of a generation. R.I.P. Kobe Bryant 1978-2020. - SamanthaRosie
3
Sultan Qaboos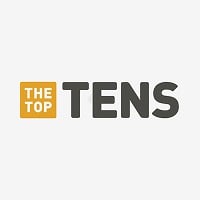 Like darthvadern said, I am into geopolitics also. He developed Oman into a prosperous country. His cousin, who took power, promised to continue Qaboos policies. - junk
I haven't heard of any of these other guys as I'm more into geopolitics than sports, so this was the most shocking in my opinion. Mr. Qaboos was one of the best leaders ever in the Middle East, transforming Oman from a relatively poor nation, to another one of the developed gulf nations. R.I.P. - darthvadern
The longest-serving ruler of Arabia & UAE, passed away at 79 from a condition. R.I.P. Sultan Qaboos 1941-2020. - SamanthaRosie
4
Richard Maponya
Richard Maponya, the leader who helped the black race community business in South Africa & was a hero at helping & leading such a race, passed away from a short, unexpected illness, though at 99. He kept living strong until that very day. What a loss for the community. R.I.P. Richard Maponya 1921-2020. - SamanthaRosie
5
Rocky Johnson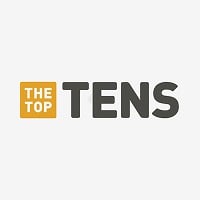 The father of Dwayne the Rock Johnson, and famed WWE wrestler, has passed away and it's a shocking moment to wrestling fans and Rocky's family. - junk
The famed wrestler of WWE & father of Dwayne Johnson, who helped Dwayne follow his steps, passed away from an unexpected heart attack caused by a blood clot on his leg at only 75. Dwayne Johnson's worst day was January 15th. R.I.P. Rocky Johnson 1944-2020. - SamanthaRosie
As a WWE fan, this is really sad. RIP Rocky. - PandasNGaga
6
Kirk Douglas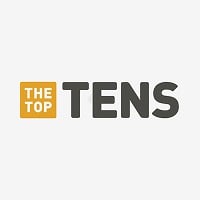 Kirk Douglas (1916 -2020) was an American actor, filmmaker, author and centenarian. He was one of the last surviving stars of the film industry's Golden Age. After an impoverished childhood with immigrant parents and six sisters, he had his film debut in The Strange Love of Martha Ivers with Barbara ...read more.
The legendary screenwriter of Strange Love of Martha Ivers with Barbara Stanwyck & one of the last good people in Hollywood passed away at 103. He lived a long life, though under 1 year less than Mr. Peanut. R.I.P. Kirk Douglas 1916-2020. - SamanthaRosie
Proof no one is immortal from the tragedy we call death... - Cesium
7
Kenny Rogers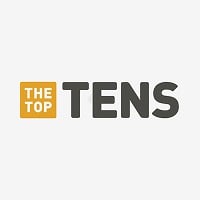 Kenneth Ray "Kenny" Rogers was an American singer, songwriter, actor, record producer, and entrepreneur. He was a member of the Country Music Hall of Fame.
His death while peaceful was a huge loss for the country & general music industry. He was well known for over a whopping 60 years & inspired so many other country artists with his musical talents. He suffered natural illness at 81. Many people live longer though yet are fine & many unfortunately don't & become ill sooner. R.I.P. to the Mr. Rogers of music 1939-2020. - SamanthaRosie
8
Christopher Tolkien
The son & helper of J.R.R. Tolkien (known for L.O.T.R.) passed away at 95. R.I.P. Tolkien 1925-2020. - SamanthaRosie
9
Terry Jones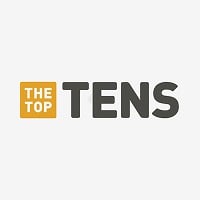 Terence Graham Parry Jones was a Welsh actor, writer, comedian, screenwriter and film director. He was a member of the Monty Python comedy troupe.
Terry Jones, known as the lead member of the Monty Python crew, who also had a YouTube channel of the same name, with ~613,000 subscribers, passed away after a rare form of dementia at 77. R.I.P. Monty Python leader. - SamanthaRosie
One of the founding members of Monty Python. RIP - junk
I'm going to miss you :(
10
David Stern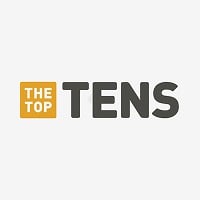 The former longtime & greatest commissioner of the NBA David Stern passed away at 77 due to a brain hemorrhage. Yet it was on New Year's Day! SUCH a loss for the sports news. R.I.P. David Stern 1942-2020. - SamanthaRosie
The Newcomers
?
Bill Withers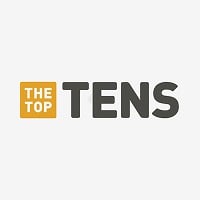 William Harrison "Bill" Withers, Jr. is an American singer-songwriter and musician who performed and recorded from 1970 until 1985. He recorded several major hits, including "Lean on Me", "Ain't No Sunshine", "Use Me", "Just the Two of Us", "Lovely Day", and "Grandma's Hands".
Known for his song Lean on Me. What was shocking was that he that he seemed to be in good physical shape until the condition that led to his passing. He had heart complications. He passed away at the same age as Kenny Rogers. He was 81. A true talented gift gone from this world. R.I.P. Bill Withers. - SamanthaRosie
?
Alan Merrill
The writer & artist of I Love Rock 'N' Roll DIED of the coronavirus at 69. What an absolute legend gone! The coronavirus is really taking everyone we love. R.I.P. - SamanthaRosie
The Contenders
11
Edd Byrnes
Legendary T.V. star from the 50s, known by many as Kookie (making him one of the greatest teenage stars of all time) & Vince Fontaine in Grease, Edd Byrnes, passed away at 86 due to a stroke. His stroke was rather unexpected. A major loss for television & movie entertainment in 2020. R.I.P. Edd Byrnes 1934-2020. - SamanthaRosie
12
La Parka II
La Parka II, the famed wrestler of the AAA tournament, fell into a deadly accident at 54. A truly dark day & shocking death for wrestling in Mexico. R.I.P. La Parka 1966-2020. - SamanthaRosie
13 Swagger the Dog
14 Stan Kirsch
15
Silvio Horta
The creator of Ugly Betty, Silvio Horta, committed suicide at 45. R.I.P. - SamanthaRosie
16
Najwa Qassim
Lebanese journalist & most famous television presenter in the Arab world passed away at 52 from an unexpected heart attack. So shocking for television in the Arab world. R.I.P. Najwa Qassim 1968-2020. - SamanthaRosie
17
Buck Henry
A comedy legend who was well known, influenced, won 2 Oscars & was the screenwriter of the Graduate & What's Up Doc, passed away at 89 due to a heart attack. R.I.P. Buck Henry 1931-2020. - SamanthaRosie
18
Gianna Bryant
Kobe's 13 year old daughter was also involved in the helicopter crash with her father. RIP her, her father, and the 7 other occupants of the helicopter. - junk
The daughter of Kobe Bryant was also involved in the helicopter crash at only 13. RIP Gianna 2007-2020.
This is extremely heartbreaking. But when she was in the helicopter crash, she was with her dad. RIP Gigi. - PandasNGaga
She was only 13 years old and she had a great future ahead of her. She was already such a good basketball player, and I wish I could have seen what she would have done in the WNBA.
19
David Olney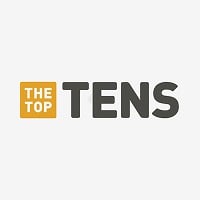 He died out of a heart attack during a performance on stage, which sounds very horrific to see. - BurnAux
20
Caroline Flack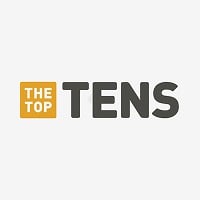 Caroline Louise Flack was an English television and radio presenter, whose career began when she starred in Bo' Selecta!
Where do I begin? She was the former host of Love Island and even helped revive it. She was an important hero and she was treated badly and taken in trial involving Dan Wootenn. She committed suicide at the age of 40. Most shocking death after Kobe & Gigi Bryant. R.I.P. Caroline.
One of most shocking deaths in 2020 since the Bryants. Caroline Flack was the top host of Love Island & even helped revive it. She was abused by Dan Wootenn & committed suicide at 40. R.I.P. - SamanthaRosie
She was only 40. Caroline Flack revived Love Island for ITV.
21
Pop Smoke
Rapper Pop Smoke was shot to his death at New York City on February 19th at only 20. This is like XXXTentacion's & Nipsey Hussle's death all over again & now the most shocking death for music in 2020. R.I.P. Pop Smoke 2000-2020. - SamanthaRosie
22
Diego Farias
We lost the guitarist and co-founder of Volumes at the age of 27. He and his brother Gus left the band (Gus was actually fired) but this is still sad. - NuMetalManiak
23
Orson Bean
Known for the dour owner of the general store on 'Dr. Quinn, Medicine Woman & making many guest appearances on episodes of many shows, was pretty old, at 91, but had a shocking death as he was hit by 2 cars. Completely unexpected. R.I.P. Orson Bean. - SamanthaRosie
24
Raphaël Coleman
This death came COMPLETELY out of nowhere. Known for playing Eric Brown on Nanny McPhee & a global climate activist. He was only 25. He was a favorite to many childhoods & a hero for the world. R.I.P. Raphaël Coleman 1994-2020. - SamanthaRosie
25 Nikita Pearl Waligwa
26 Tony Fernandez
27
Amie Harwick
The well known family therapist & author was killed by her ex boyfriend Gareth Pursehouse at 38. Though they were well known but the way this just happened? I can't put into words. The Price Is Right was shut down for a while since this incident. R.I.P. Amie Harwick. - SamanthaRosie
28
Joe Coulombe
He may not have been murdered or committed suicide or got involved in an accident, but he was known for inventing one of the greatest and most popular chain supermarkets in America & the world. Trader Joe's. He revolutionized grocery shopping & drink sales & was once a member of the Air Force & once did his brand of convenient stores & then Trader Joe's, which relied on healthy foods & drinks along with wines with low prices. He didn't even make it into/past his 90s unlike a number of people. He was 89. He had a long-standing illness since his retirement from Trader Joe's. R.I.P. - SamanthaRosie
29
James Lipton
This was a big one. The creator & longtime host of Inside the Actors, where he interviewed the biggest celebrities on television & cinema, passed away after complications with bladder cancer. He was 93. The world lost a legend & this may be among our biggest people to die after Kobe & Gianna Bryant. R.I.P. James Lipton 1926-2020. - SamanthaRosie
30 Henri Richard
31
Freeman Dyson
The creator of the Dyson sphere concept in science fiction, which captivated imagination of possibility in the universe. He was 96 at his death, but what especially put him on here was that he fell & got injured, which was unexpected. Never forget this legendary physicist. R.I.P. Freeman Dyson 1924-2020. - SamanthaRosie
32
Maria Mercader
The executive of CBS passed away from the coronavirus. She was beloved & shine a light at everything with hope. She survived cancer for generations & then the coronavirus took her. I am just SHOCKED at the death of a legend. This was surely the most shocking death from coronavirus & of March & one of the most shocking of 2020. She was only 54. R.I.P. Maria Mercader. - SamanthaRosie
33
Fred Silverman
The legendary executive of T.V. in the 70's & onward, president of ABC, NBC & CBS & the creator of many shows like All in the Family, Soap & Hillstreet Blues & helped people create shows like M*A*S*H*, Scooby Doo, Maude, Charlie's Angels, Roots, the Waltons, Supertrain & so many more, just passed away on January 30th after a battle with cancer. He was 82. He was a hero for television. If he never existed, none of those shows would've been made. R.I.P. Fred Silverman. - SamanthaRosie
34 Danny Tidwell
BAdd New Item