Top 10 Shopify Promotional Product Customization Software
It is an acknowledged fact that promotional products are more effective than any other form of advertisement in creating brand awareness. Promotional products are now being widely used in fund raising for non-profits. Mugs, apparels, bags pens, USB drives are the most preferred promotional products. As promotional product distributors are turning towards online promotional products designer tools, let's take a look at 10 such tools and the features they offer.

1 No-Refresh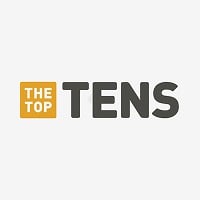 No-refresh is a one stop destination for high-performance online product design software and tools . This software, including t-shirt designer tool, skin designer tool, etc . , are quite versatile and can be used to create designs for a range of products . They are fitted with some of the most stunning ...read more.
Visit Website
2
inkXE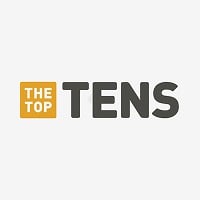 The inkXE promotional product designer tool comes with pre-decorated design templates for promotional products; also cliparts, fonts, text effects and image effects to customize the design. User can upload images, logos from Facebook, Instagram.

For laser engraved promotional products, the tool auto-converts user uploaded images into black & white and gray scale. The tool provides bleed mark and safe zone features for designing certain products. The tool enables the user to place bulk orders en masse with no extra effort.

The designer tool updates the price of printing in real time while the user is engaged in designing. The tool presents the user a 3D preview of the customized promotional product before they check out. User can save custom promotional product designs. These designs can be shared on social media.

The printer/store owner can assign decoration area of any shape- including irregular shapes on a product. They can assign multiple decoration areas on a ...more - inkxe-official
3
Product Designer Pro
Product designer pro offers printer shops help in printing custom t-shirts, bags and more. The tool allows the printer to upload free cliparts and fonts. The end user can
share design on social media. - inkxe-official
4
Custom Product Options by W3
The designer tool comes with color picker, radio buttons, text boxes. It provides a drag and drop form builder for the printer/store owner. The printer can set the maximum number number of times user can upload images. - inkxe-official
5
Product Customizer
The tool allows the printer/store owner to set pricing per option. The printer can also filter product option and mark fields as optional or mandatory in the order form. - inkxe-official
6
Advanced Custom Products
This product designer tool comes with color swatch and number slider features. The tool allows multiline text input. Show or hide option is enabled based on user's preference. - inkxe-official
7
iPersonalyze
IPersonalyze creates 3D images of your store's products which are then displayed to your potential customers. The tool provides assistance in managing bulk orders of personalized products. - inkxe-official
8
Product Designer by Storex
The product designer allows the printer/store owner to set decoration area and add cliparts. User can drag and drop images to upload it. User can share custom products on social media. - inkxe-official
9
Customify
Customify enables the printer/ store owner to add cliparts, fonts, images from Instagram. The customer can upload more than one image and upload images from social media. They can save customized product. - inkxe-official
www.customily.com is an online product design tool that lets you work based on your own design templates. This means you can upload your own original designs and let customers personalize on top of that, making their own unique products. This way you can guarantee a high quality design and product, while making unique original designs available that represent your brand and unique selling point.

With it's web 2 print tools, clients can personalize online while seeing a photo-realistic dynamic preview, and eCommerces get the high quality files ready for production after each purchase. And it works with any personalized product, from printing and stamping to engraving and embroidery.
10
Qstomizer
Qstomizer can be deployed to design and print promotional t-shirts, mugs and more. The designer tool allows the priner/store owner to create and add pre-made design templates. The tool enables the store owner to apply automatic image filters. - inkxe-official
The Contenders
11
T-Shirt & Product Design Studio
T-shirt & product design studio allows the printer to add pre-designed custom products which customer can edit later. They can also add cliparts, design, logo to be printed on custom promotional products. - inkxe-official
12 Brush Your Ideas
BAdd New Item