Top Ten Shoujo Manga Couples
animedreamer
The Contenders: Page 2
21 Kiri Koshiba and Shougo Narumi - Beauty Pop
22
Sasayan and Natsume - Tonari No Kaibutsu-kun
They're probably one of the cutest couple I've seen in shoujo manga! They have this chemistry that makes me squeal.
They are a cute couple!
23
Amano Ichigo and Kashino Makoto
I really like this couple!
24
Mitsuki Koyama and Eichi Sakurai - Full Moon wo Sagashite
They seem kinda cute together and I feel sorry for Eichi but I ship Takuto and Mitsuki!
25
Shizuku Mizutani and Haru Yoshida - Tonari no Kaibutsu-kun
Shizuku-chan is the more silent type and Haru-kun is the more outgoing type but still they are such a great couple!
V 2 Comments
26
Suiren and Kawasumi - Hibi Chouchou
I love them so much though they are a slow couple but maybe it's just me but I found their relationship really realistic. I really love this couple they are meant to be!
27 Yoshida Haru x Mizutani Shizuku - My Little Monster
28
Utau Hoshina and Ikuto Tsukiyomi - Shugo Chara!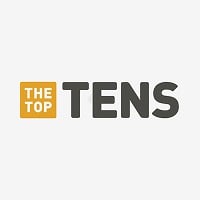 29 Kyoko Mogami and Sho Fuwa - Skip Beat!
30
Yuki Cross and Zero Kiryu - Vampire Knight
I'm glad they got to be together in the end
31
Amu Hinamori and Ikuto Tsukiyomi - Shugo Chara!
Ikuto and amu is a unrequited love! ♥♡♥♡♥♡♥
32 Momo Adachi and Kairi Okayasu - Peach Girl
33 Kira Aso and Rei Kashino - Mars
34
Kirari Tsukishima and Hiroto Kazama - Kirarin Revolution!
I'm sure they will end up with each other but it might take some time!
35
Kyouya Sata and Shinohara Erika-Ookami Shoujo To Kuro Ouji
This couple is one of the most funniest and cute.
36 Chizuru Yoshida and Sanada Ryu - Kimi Ni Todoke
37 Tanaka Kou and Yoshioka Futaba
38 Usagi Tsukino and Mamoru Chiba - Sailor Moon
39
Erika and Sata - Wolf Girl and Black Prince
They are so lovely! sata loves really Erika but he don't want to tell her.

sata is the black prince that all girl have vision sexy of him.
since sata accept to pretend the boy friend of Erika, she start hate and fall in love with him.
sata is a bad prince. Erika a beautiful wolf.
sata is sexy, pretty boy and not really! NOT ROMANTIC.
he will love Erika and being romantic with her at the end :)
first kissu!
BAdd New Item
Recommended Lists