Top 10 Best Shounen and Shoujo Anime
Dragontree102
I like shounen and shoujo anime. ALOT! Remeber my worst list about it. Well here's the bright side of it!
The Top Ten
1
Ojamajo Doremi
This is THE best magical girl anime of all time! I like the settings. There are likable characters and really cool animation! - Dragontree102
I love this show! Even as a teenager now, I never let go of it! - Carsrule300
English Voices (Recording Studio: Studio 306, Inter Pacific Productions)
Alexandra Lai - Doremi, Dodo
Stephanie Beard - Hazuki, Rere, Hana (Older), Toto
Linda Ballantyne - Aiko, Mimi
Aaryn Doyle - Onpu, Roro
Susan Roman - Momoko, Nini
Tracey Hoyt - Pop, Fafa
Ikue Otani - Hana (Baby)
Kelly Metzger - Nozomi
Nicole Bouma - Fami
Maryke Hendrikse - Reika
Britt McKillip - Karen
Brooke Shields - Lala
Catherine Gallant - Hehe
Scott McNeil - Alexander T. Oyajide
Janyse Jaud - Majorika, Baba
Tabitha St Germain - Majoruka, Mota
Kathleen Barr - Motamota, Majoheart
2
Sailor Moon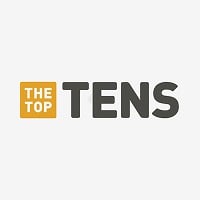 Sailor Moon is a Japanese shōjo manga series by Naoko Takeuchi. It was originally serialized in Nakayoshi from 1991 to 1997; the 52 individual chapters were published in 18 tankōbon volumes. ...read more.
The BEST
BEST romance anime ever! I just wish they would do the same detailing in Crystal.And in the 90's version Chibi Usa is really funny! - Dragontree102
3
Precure series
I love precure! It may be a bit childish and the quality of it may be going down but I still love it! Especially when they have good fights.
Like MOST of the precure series were really nice and done well.Even the animation is good! - Dragontree102
This series has plenty of variety! I love what I've seen so far
If you like precure, I think you should watch Splash Star Precure, DragonTree102.-Vestalis
4
Fortune Arterial
Falling in love with a girl that's a vampire. Now that's my type of anime.Strange she's out in the sun and she's not burning like most vampires. - Dragontree102
5
Blue Exorcist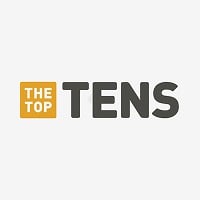 Blue Exorcist is an anime series directed by Tensai Okamura and produced by A-1 Pictures, which adapts the Blue Exorcist manga written and illustrated by Kazue Kato.
One of the shows In this list I agree are good - MLPFan
This is seriously one of the best Shounen animes of all time. The animation is done really well. Keep up the good work,Japan. - Dragontree102
6
STARISH
I like the details of a boyband. LOVE IT! - Dragontree102
7
Tokyo Ghoul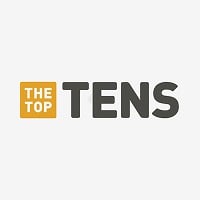 Tokyo Ghoul is a Japanese dark fantasy manga series written and illustrated by Sui Ishida. It was serialized in Shueisha's seinen manga magazine Weekly Young Jump between September 2011 and September 2014, and it has been collected in fourteen tankōbon volumes as of August 2014.
You do realize in Wikipedia, Tokyo Ghoul is actually a seinen series.-Vestalis
This show is as amazing as hell! It does have a dark tone but WHO CARES!?!?

KUM BA WA! ( Gun shots) - Dragontree102
8
Future Diary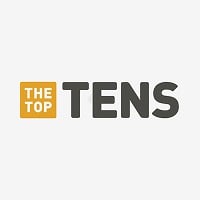 Future Diary is a Japanese manga series written and illustrated by Sakae Esuno. The plot surrounds a battle royale in which each combatant has a diary with entries from the future. The manga was serialized in the Kadokawa Shoten's Shōnen Ace between January 2006 and December 2010.
I HEART THIS ANIME! - Dragontree102
I love this anime! Minene and Yuno are my favorites! -Vestalis
9
Angel Beats!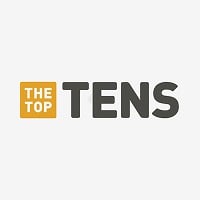 Angel Beats! is a 13-episode Japanese anime television series produced by P.A.Works and Aniplex and directed by Seiji Kishi.
This anime is really awesome. - Dragontree102
It's also really emotional. - Dragontree102
I love how at first it's so happy and lively and you get attached to the characters but then it rips your heart out and tears it into a million pieces.

And at the end the way he screams Kanade...
10
Tokyo Mew Mew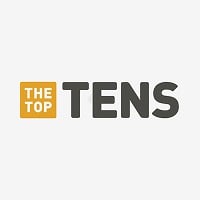 The characters are really cute. - Dragontree102
The Contenders
11
Puella Magi Madoka Magica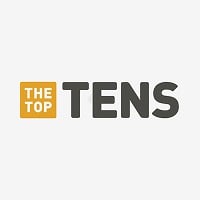 Puella Magi Madoka Magica is a 2011 Japanese anime television series produced by Shaft and Aniplex, directed by Akiyuki Shinbo, written by Gen Urobuchi, music by Yuki Kajiura, opening sang by ClariS, ending by Kalafina (sometimes by the seiyuus) and original characters by Ume Aoki. It also has 3 movies, ...read more.
12
Z-Squad
It's a cartoon, not an anime.
I love it! ❤️
13 Hugtto! PreCure
14
Sword Art Online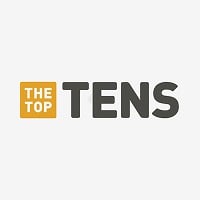 Sword Art Online is a series of Japanese light novels written by Reki Kawahara and illustrated by abec. In 2012, it received an anime adaptation produced by A-1 Pictures and the SAO Project, and is directed by Tomohiko Ito . The first season is divided into two arcs known as "Aincrad" and "Fairy Dance". ...read more.
15 Laid-Back Camp
16
Powerpuff Girls Z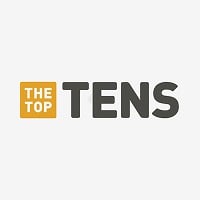 Powerpuff Girls Z is a Japanese magical girl anime series directed by Megumu Ishiguro, based on the American animated television series The Powerpuff Girls. The anime is co-produced by Cartoon Network Japan and Aniplex and was animated and produced by Toei Animation, featuring character design by Miho ...read more.
17
Princess Tutu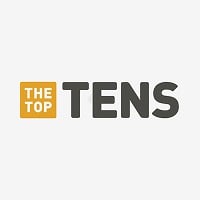 Princess Tutu is a Japanese magical girl anime series created by Ikuko Itoh in 2002 for animation studio Hal Film Maker. Inspired by ballet and fairy tales, particularly The Ugly Duckling and Swan Lake, the story follows a duck who is transformed into the mythical ballerina Princess Tutu in order to ...read more.
18 Rilu Rilu Fairilu
19 Ro-Kyu-Bu!
20 Jewelpet
21 Squid Girl
22 Papillon Rose
23
Clannad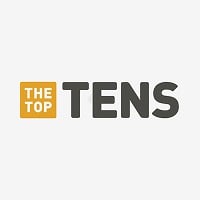 Clannad is the anime adaptation of the visual novel developed by KEY for Windows PCs in 2004, which was later ported to PlayStation consoles and the Xbox 360. The game was the best-selling PC game in 2004 and charted in national top 50 rankings several more times afterwards. Clannad has been adapted ...read more.
24
Kill la Kill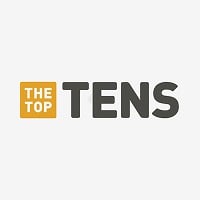 Kill la Kill is an anime television series produced by Trigger. In Kill la Kill, Ryuko Matoi transfers to a new high school in order to find her father's murderer.
25
HeartCatch PreCure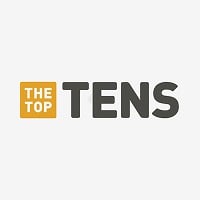 Heartcatch Precure is a Japanese anime series and the seventh series of the Pretty Cure anime franchise by Izumi Todo that premiered on February 7, 2010, replacing Fresh Pretty Cure! on its initial timeslot. The series theme is flowers, which leads to their true definitions of Hanakotoba as of the season's ...read more.
26
Mermaid Melody Pichi Pichi Pitch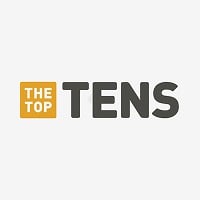 Mermaid Melody Pichi Pichi Pitch is a shōjo manga and anime series created by Michiko Yokote, with artwork by Pink Hanamori.
27 Fresh Pretty Cure!
28 Ojamajo Doremi Dokkaan!
29 Motto! Ojamajo Doremi
30 Ojamajo Doremi Sharp
31 Ojamajo Doremi Na-I-Sho
32 Suite PreCure
33
Glitter Force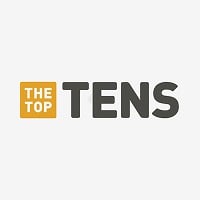 34 Gdgd Fairies
35
Sailor Moon Crystal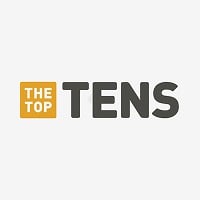 Sailor Moon Crystal, known in Japan as Pretty Guardian Sailor Moon Crystal, is a 2014 original net animation adaptation of the shōjo manga series Sailor Moon written and illustrated by Naoko Takeuchi and produced in commemoration of the original series' 20th anniversary.
36 Kirakira PreCure a la Mode
37 Yes! PreCure 5
38 Glitter Force Doki Doki
39 Maho Girls PreCure!
40 Yes! PreCure 5 GoGo!
41 Go! Princess PreCure
42 HappinessCharge PreCure!
43 Futari wa Pretty Cure
44
Futari wa Pretty Cure Max Heart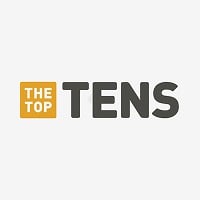 45
Futari wa Pretty Cure Splash Star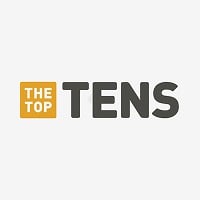 46
Lucky Star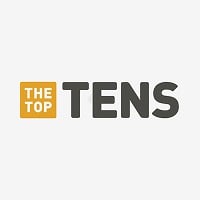 Lucky star is an anime that first aired (april 8th, 2007 to September 16th, 2007) in Japan. The anime follows the daily lives of Konata Izumi, Kagami and Tsukasa hiiragi, and Miyuki Takura. The show is best known for the cute "moe" characters. The target audience is shouen.
47 Super Portal
48
Eureka Seven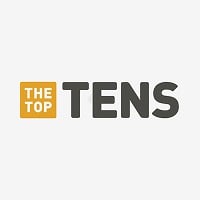 Eureka Seven, known in Japan as Psalms of Planets Eureka Seven, is a 2005 Japanese anime series created by Bones.
49
Panty and Stocking with Garterbelt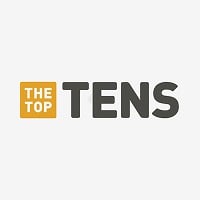 50
Sword Art Online II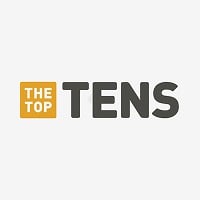 Sword Art Online II is the second season of the Sword Art Online anime series, produced by A-1 Pictures and directed by Tomohiko Ito. It is divided into the "Phantom Bullet", "Calibur" and "Mother's Rosario" arcs.
PSearch List
Related Lists

Most Underrated Shoujo Anime

Top Ten Best Shounen Anime Series

Sexiest Girls In Shounen Animes
Top Ten Shoujo Mangas
List Stats
51 listings
2 years, 242 days old

Top Remixes
1. Ojamajo Doremi
2. Sailor Moon
3. Precure series
Dragontree102
Error Reporting
See a factual error in these listings? Report it
here
.