Top Ten Shows Butch Hartman Has Worked On
For those who don't know yet, as of February 8, 2018, Butch Hartman, creator of the hit Nickelodeon shows The Fairly OddParents and Danny Phantom, has announced in a video on his YouTube channel that he has officially left Nickelodeon after working at the studio for more than 20 years. While Hartman's future projects still shine a light to what's next in store for his career, what past and current projects he has worked on are now left in the darkness but still brim with the vibrant legacy that will continue to light up the darkness as our memories of them continue to shimmer in our hearts. So as a little late tribute, I've decided to make a list of all the shows Butch Hartman has not only created, but also worked on in his entire career. So shows where he was not a creator but still a part of in one way or another such as Johnny Bravo will count on this list. Feel free to vote and add to this list.
The Top Ten
1
Danny Phantom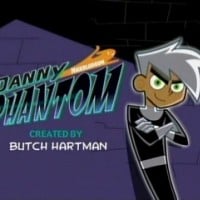 Danny Phantom is an American animated series created by Butch Hartman for Nickelodeon. It was produced by Billionfold Studios and distributed in Canada by Nelvana, a Canadian animation company. The series follows a teenage boy who, after an accident with an unpredictable portal between the human world ...read more.
I'd say a thousands times that Danny Phantom is Butch Hartman's best creation. It has unique characters with significant personalities, awesome expressions and battle scenes, cool witty banters from Danny...
What I liked about Danny Phantom is that it gives a considerable amount of spotlight even to the sidekicks. The half-ghost hero, Danny requires help from his friends and sister Jazz, which makes them also useful unlike other superhero animations. Also, I like how teenage life is well portrayed. Even though Danny is a superhero, he doesn't abandon his school life and his time with friends. He copes through both his jobs, sometimes complaining. This makes us more relate to this hero, not like those lame ones that leave behind their life to "carry on their duty as hero". In my opinion, Danny Phantom was one of the superheroes that seems most realistic. Look! Maybe he's flying by the window right now! Go Danny Phantom and Please Go Ghost again!
Let's think of it this way: The way Dexter's Laboratory was Genndy Tartakovsky's first successful cartoon and Samurai Jack was his magnum opus is pretty much the same way The Fairly OddParents was Butch Hartman's first successful cartoon and Danny Phantom was his magnum opus. At least that's how I see it. Despite only lasting three seasons, Danny Phantom remains to this day as arguably Hartman's most popular and acclaimed animated series. With a kickass ghost superhero premise along with a kickass rap theme song to boot, Danny Phantom was one of the more action-oriented series on Nickelodeon in the same vein as shows like Avatar: The Last Airbender. I know this is a bit of an exaggeration, but Danny Phantom was probably way ahead of its time in its decade during a time where comedy-oriented shows dominated Nick. Not that comedy shows are bad, but Danny Phantom brought a breath of fresh air to the network by brilliantly combining humor with action and story arcs that went into deep ...more
Watched a few episodes with my nephew. Looks pretty good and I might watch more in my free time. Does it go downhill like Fairly Odd Parents did eventually or is it good all the way through?
For the most part, it's good all the way through in a general perspective. Most fans would say Season 3 was rushed, but other than that, Danny Phantom is pretty solid throughout all 3 seasons.
Honestly I prefer this over FOP. I love the action and plot. A half-ghost protecting humans against ghost? Now that is interesting. Not to mention it is really funny
2
The Fairly OddParents

The Fairly OddParents is an American animated television series created by Butch Hartman for Nickelodeon.
I think it goes without saying that The Fairly OddParents was Butch Hartman's most successful show. While I'm not too fond of later seasons, The Fairly OddParents was one of my favorite Nicktoons on the network. Originating as an Oh Yeah! Cartoons short, The Fairly OddParents captured the attention of viewers as the short grew in popularity and would go on to become its own full-fledged T.V. series. Over the course of its run from its debut in 2001 up until now to this year in 2018, The Fairly OddParents has lasted for 10 seasons total! Pretty good for an animated series that's second the longest-running Nickelodeon show behind SpongeBob. Of course, now with Hartman's departure from Nick Animation, the future of FOP seems to be at inevitable odds of cancellation now or later. To be honest, I'm happy that The Fairly OddParents will finally end since the show has suffered Seasonal Rot for so long with no signs of redemption, but at the same time, I can't forget the wonderful memories ...more
This was my favorite Butch Hartman show. Poof and Sparky were alright for me, but Chloe... ughh! When she was first introduced, I instantly stopped watching the show.
My favorite Butch Hartman show. Until Poof showed up.
Yeah. And then came Sparky and Chloe... Ugh, I hope now that Butch Hartman has left Nickelodeon and FOP has been shafted to Nicktoons, Nickelodeon will finally cancel FOP and not renew it for an 11th season.
I used to watch this show when I was little.
3
T.U.F.F. Puppy

T.U.F.F. Puppy is a cartoon created by Butch Hartman. It ran on Nickelodeon from October 2, 2010 until April 4, 2015. It focused on Dudley Puppy and his partner Kitty Katswell as they protected Petropolis under the Turbo Undercover Fighting Force, or T.U.F.F.
Not going to lie, I don't think T.U.F.F. Puppy is a bad show, but compared to all of Butch Hartman's works, I still think T.U.F.F. Puppy is the weakest of them. While I would hardly consider it among any of my favorite Nickelodeon animated series, considering it aired along with Planet Sheen in its original run, T.U.F.F. was arguably one of the better Nicktoons of the early 2010's. It ran for 3 seasons, but was cancelled abruptly sometime afterwards. I don't have much to say about T.U.F.F. Puppy since I'm not a huge fan of it, but I do have to say its short-lived run was a bit of a disappointment with Nick screwing over Hartman with the old-fashioned executive meddling. Well, at least Hartman tried on this one.
Its not a terrible show it just wasn't given a fair chance by Nickelodeon.
Better than Bunsen is a Beast
This made me a furry
It didn't make me one, but I did like it as a child and I like it even more since I now know am one.
4
Bunsen is a Beast

Busen is a Beast is created by Fairly Odd Parents creator Butch Hartman. The show tells about a monster named Bunsen who goes to a human school and has many adventures.
While I'm not too crazy about this show, I honestly have to say I feel bad that Bunsen is a Beast only lasted one season. While it's debatable as to if Bunsen is a Beast or T.U.F.F. Puppy is the better show over the other, I felt Butch Hartman was really ambitious and passionate about making this show. Sure, the art style looks more wacky than the usual art style of Hartman's shows, but to me, I feel the art style is unique and does a great job setting itself apart from Hartman's other shows. Also, it may not look like it, but the show is essentially social commentary on discrimination and championing social acceptance. It's a shame I never really got to watch even a single episode of this show, and while I know not everyone may like it, I have to admit it must have been really hard for Hartman to come to the decision of ending production for this show since he seemed to really love this project of his.
Really? Maybe the first season is still going on and it hasn't ended yet. Butch Hartman only said he "ended production" of Bunsen is a Beast. So they're probably just showing the last few new episodes of the first season. That's my guess, anyway.
I don't like this show. It's annoying and stupid, the animation sucks, and the characters suck. Sorry, but this show is worse than Fairly Oddparents and Danny Phantom
That's fine. To be honest, I'm not really a big fan of Bunsen is a Beast either. I'm more neutral on it rather than actually loving or hating it.
5
Family Guy

Family Guy is an American adult animated sitcom created by Seth MacFarlane for the Fox Broadcasting Company. The series centers on the Griffins, a family consisting of parents Peter (Fat, Idiotic Dad) and Lois (Nagging Bitchy Wife), their children Meg (Socially Awkward Daughter) Chris (Fat, Idiotic ...read more.
Fun fact: Butch Hartman and Seth MacFarlane are both close friends. To put it into comparison, what Craig McCracken is to Genndy Tartakovsky is what Butch Hartman is to Seth MacFarlane. Oddly enough, their friendship is, well, odd, since they have different views on religion, politics, and animation. But hey, goes to show differences can't prevent a friendship. Anyways, while Hartman isn't a major part of Family Guy, his friend MacFarlane did have him guest star on the show a few times, such as voicing some characters like Johnathan Weed in the television pitch pilot. In addition, his birth name served as the inspiration for a spoof character named Dr. Elmer Hartman, though MacFarlane voices Dr. Hartman and not Hartman himself.
6
Johnny Bravo

Johnny Bravo is an American animated television series created by Van Partible for Cartoon Network, and the second of the network's Cartoon Cartoons.
Again, this was another show that gave inspiration and influence to Butch Hartman. And another Cartoon Cartoon he worked on, if I may add.
This was pretty good, not bad but not too good. It was quite entertaining, especially when I was bored
7
Cow & Chicken

Cow and Chicken was an American animated comedy television series created by David Feiss for Cartoon Network, and the third of the network's Cartoon Cartoons.
Ok, ok, ok. When I was watching this on YouTube, I thought I was was high on drugs when watching Cow and Chicken because I couldn't stop laughing, and I loved it! This show is wayy better than Teen Titians GO without their Pop culture references! Cow and Chicken was awesome because it had original ideas.
This show scared me
It was pretty scary, they acted so strange and the voices... oh god
8
Dexter's Laboratory

Dexter's Laboratory is an American comic science fiction animated television series created by Genndy Tartakovsky for Cartoon Network, and the first of the network's Cartoon Cartoons. The show is about a kid scientist named Dexter that has a sister named Dee Dee that keeps breaking into his lab.
If you've seen Saberspark's videos, you'll hear from one of them that success often breeds success. In this case, writers of cartoon shows inspire and influence future writers that go on to make other cartoon shows. Dexter's Laboratory is one example. Being Genndy Tartakovsky's first successful show and the first Cartoon Cartoon on Cartoon Network, Dexter's Laboratory essentially paved the way for future cartoonists that we know now, such as Craig McCracken, Seth MacFarlane, Rob Renzetti, and of course, Butch Hartman. If it weren't for shows like Dexter's Laboratory, Hartman and the other cartoonists I mentioned probably wouldn't be where they are now.
Really good show with good plots and characters, except for Deedee though. Deedee was SO annoying. Johnny Test is a big rip off of this show, so I don't like Johnny Test also
9
I Am Weasel

I Am Weasel is an American animated television series created by David Feiss for Cartoon Network, being the fourth of the network's Cartoon Cartoons.
Again, see item #7.
10
What a Cartoon!

Before coming to Oh Yeah! Cartoons, What a Cartoon! was one of the breeding places for influencing future animators. And Butch Hartman was one of them. His notable shorts that he created on What a Cartoon! were "Pfish & Chip" and "Gramps". In addition, he was the writer/director for "Hillbilly Blue". While Oh Yeah! Cartoons was where he really got his success, I felt it was noteworthy to mention where his career really kick-started.
The Contenders
11
Oh Yeah! Cartoons

Well, I had to add it eventually. As I've said on the "What a Cartoon! " item, "Oh Yeah! Cartoons" was what really gave prominence to Butch Hartman's career. After all, it was essentially the birthplace of "The Fairly OddParents", as Hartman first created as a short to be pitched to Nickelodeon. With a little luck on snagging one slot for air time, Hartman gained success in his FOP short that would eventually become a television series. In addition, he also created "Dan Danger", directed and produced "Terry and Chris", and was a director and storyboard artist for "Zoomates".
BAdd New Item