Best Shows On Hungama TV
The very best shows on the Indian kids channel "Hungama T.V." since its inception almost a decade ago.

1 Shin Chan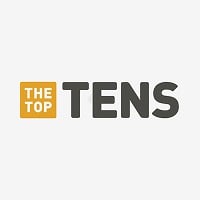 I like it very much
Shin Chan is the funniest show I've ever seen it's just amazing
Beautiful show and the funniest show.
I love shinchan
I kept on shinchan for the whole day if you put
2
Kochikame
Arguably the most entertaining and hilarious show ever aired on the channel.
Sadly another victim of idiotic and narrow-minded Indian censorship rules, which ultimately led to its demise.
I loved that show.but I live in India can't see it anymore
One of the best shows ever. The only show which comes close to this one in terms of comedy is Shin Chan.But sadly in both shows most of the comedy parts are adult and are removed (all thanks to India censorship rules).
This is the best cartoon serial
3
Detective Conan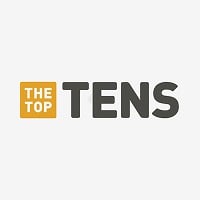 I loved this how a lot! I am currently watching this in gogoanime.
Also known as Case Closed, the show follows the adventures of Jimmy Kudo, a prodigious young detective who was inadvertently transformed into a child after being poisoned.
Please I really miss this show please come back iam from can't see this hear they have left releasing in hindi
I think Detective Conan is the best anime I ever saw. I think that it should be in the first place.
4
Doraemon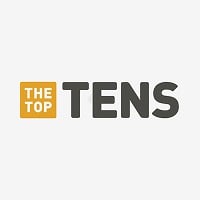 Doraemon is a fictional character in the Japanese manga and anime series of the same name created by Fujiko Fujio, the pen name of writing team Hiroshi Fujimoto and Motoo Abiko.
The longest running show on the channel, good enough to be called its trademark show. As good as ever, and still going strong.
Doraemon should be in number 1, it is best cartoon of India. The best cartoon with awesome story.
Doraemon is very very best show.
Best and oldest cartoon in the world
5
Pokemon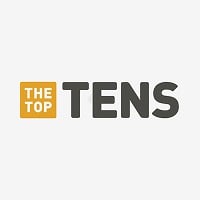 Pokémon, abbreviated from the Japanese title of Pocket Monsters and currently advertised in English as Pokémon: The Series, is a Japanese anime television series, which has been adapted for the international television markets.
Its awesome and best cartoon channel. it should be at first place. hungama please don't stop Pokemon. I love Pokemon very much
Pokemon is wonderful, awesome, best in whole universe I like it very very very very very very very very ery very very very very very very very very very very very very very very very very very very very very very very very very very very very very very very very very very very very very very much
It is awesome I like to see its next series...
I think that it should be on the top because I like it very very very very very very much and hungama if you stop this series then I will break your teeth
6
Yu Gi Oh!
Please repeat it again... Or give me a link of Hindi episodes
The ruler of the scene until Shin Chan arrived; Yu Gi Oh! Can be credited as one of the shows that carried the channel on its back during its initial years.
I love that yu gi oh show I just see when its back on hungama T.V...
Best ever story card for fight and secret

Dark magician
7
Power Rangers: SPD
The longest running Power Rangers show on the channel.
I love it the red one
Now start this cartoonon 27March 2015.
Why humgama channel is not broadcast this show
8
Dragon Ball Z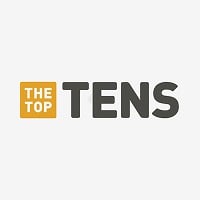 Dragon Ball Z is a Japanese anime television series produced by Toei Animation. Dragon Ball Z follows the adventures of Goku who, along with the Z Warriors, defends the Earth against evil. The action adventures are entertaining and reinforce the concept of good versus evil. Dragon Ball Z teaches valuable ...read more.
Please star again this I love it please start
Dragon Ball z is best show in anime shows my best show
Fabulous cartoon I love it so much
Good show bring's it back
9
Gol Gol Gulaam
A Hungama-original show; in fact the best of the exclusive ones. Gol Gol Gulaam was entertaining and well received by most people.
It featured 4 teams (6 in older episodes) competing for a range of prizes.
Want to see it online
Jaikishan Thakur used to love this show
10
Telematch
Remember this one so clearly...
ah...
A German game show from the 70s; featured two teams competing against each other in time challenges or races.
The Hindi commentary dub was really good.
The Newcomers
?
The Daltons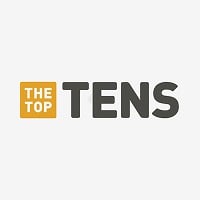 The Contenders
11
Beyblade
I really like to see Beyblade but the time is stopping me I would like to request you please change the time
It is amazing but from many days Beyblade shows old so please show new shows.
My 2nd best show after Pokemon is Beyblade but I hate digimon
This show is very cool.
12
Shaka Laka Boom Boom
I am like it because he is a dream show
You are nice, but Shin Chan in fantastic
It was the best show I have ever seen
This show is re start
13
Sanya
I loved that show! If anybody knows where can I find that show now, please tell!
The show was about a girl named Sanya, who just could not say "No". She was the friend to everyone in need, and the most popular girl on the college campus.
Aired around 2005-06 and asked people to SMS vote on what she should do next.
Where can we find all the episodes
Please upload the drama on YouTube
14
Perman
Should have more new episodes. I like this show very much. Thanks for starting it again.
Perman is best show
Best super hero show.
Best anime I have ever scene, keep telecasting it
15
Hero
It's my favorite show
Please start hero bhakti hi shakti hain from episode 37 invisible boy please I beg and pray and timings is monday to friday 7:00pm please
My favorite show l love this show
Another one of Hungama T.V. classics.
16
Osomatsu-kun
I like this show!... I want ot back on hungama T.V... please
This was so awesome... I wish this cold come back again..no shows can match this...
17
Kiteretsu Daihyakka
Interested each episodes of KITERETSU and awesome
My best favourite show
Kiteretsu is great cartoon and interested stories... please start again...
Most vived in my life
18
BoBoiBoy
I LIKE BOBIBOY ALL POWER and boboiboy fire is my favorite and it is best
It is worlds best cartoon. I didn't like hero bhakti hi shakti hai. It is such a worst show because it take place of boboiboy. So please don't off this show. It is best cartoon. Dhamalastic
I like boboiboy powers
I like it fire power so please change it time
19
New Doraemon
Best cartoon of the world
Please don't stop this cartoon I like it very much please add more big movies of doraemon I am also like this cartoon
It is the remade Doraemon which is more thousand times better than the previous one
This is the best cartoon series I like this show too much it should on the top. right?
20
Majuba Ka Ajooba
I love it show... Please give me majuba ka ajooba full episode link.
I want to see it once again
I LOVE to c this show one more
This programme was awesome
Hungama should start again
21
Digimon Fusion
It is the best show I have ever seen in my life
Digimon is best
I donot like this cartoonnn.
Good cartoon...diggi...cross
22
Lumba
Misisng the days when.I was a child can I see it again on hungama as it always a memorable serial for me I watched it daily with my mom she is no more please may I have it again on TV please
I want new episodes
23
Slugterra
I request hungama not to change its timing so much. If u people stop the CRAP shows like ulta b and air this instead, a lot of people will watch these shows. And give proper ads about slugterra. A lot of people used to love it when it was in, I'm sure people will love it in hungama too
Slugterra is better than digimon
Slugterra is a fantastic cartoon
Slugterra is very boring cartoon
24
Vir the Robot Boy
PLEASE, PLEASE, PLEASE MAYA DIGITAL STUDIOS PLEASE SEND THE NEXT NEW EPISODES OF VIR THE ROBOT BOY PLEASE, PLEASE, PLEASE HUNGAMA PLEASE DO SEND. I am very nervous to see the next new episodes of it. Why have you stopped its new episodes after VIR Ka ROBOT BOY SUIT? PLEASE...
Well I don't know why it's next episodes are not coming on hungama from a month that is July and today is 9 august but it still didn't came, anyways I love this cartoon but had anyone noticed that MDS had not made a single movie of it right?
I like this show very very very much. This show should be on the first place. Hungama please don't stop this show.
Kya ye band ho gaya
25
Tensai Bakabon
It is one of the best anime in Hungama but very few have seen it. Please start it again. It isn't available anywhere.
Please, start it again.
Please start again tensai bakabon or give us video link
I enjoyed this very much and I would like to see it again.
26
Zoran
Please upload Zoran Serial My Best T.V. Show I Likes Zoran please Upload
Zoran serial Please All episode Upload as You Tube Please
Uploaded My fevrate Serial Zoran
Please upload zoran serial
27
Power Rangers Jungle Fury
Best of best this is the best vote now if u like
28
Ultra B
Good
I like ultra B
Ub is sooo cute
Ub is so cute
29 Hungamental
30
Gon, The Stone-Age Boy
Great and great
I very very very much like this show on hungama
31
Selfie with Bajarangi
I like the action, drama,comedy and non stop selfie
Nice
32
Digimon Xros War
Digimon xros wars is an amazing cartoon but slugterra is most amazing these cartoons should be at the top.
This is so best anime please start it again
33 Pokemon Master Quest
34
Haryana
Please start all of this cartoon
36
Stan Lee's Lucky Man
It is space show
37
Have Mare
I like the cartoon
38 Ojarumaru
39 Genie Family
40
Pokemon Sun

I want to watch it please it is my request
Please show on T.V. fast
41 Chacha Bhatija
42 Beyblade Burst Revolution
43
Little Moon Light Rider
Great cartoon!... enjoyed it in my childhood
44 Bola Kampung
45 Robotan
46 Madan Senki Ryukendo
47 Kaun Anadi Kaun Khiladi
BAdd New Item