Best Shows On POGO
The very best shows on POGO - the brother channel of Cartoon Network in India, since its inception.

1 Mr. Bean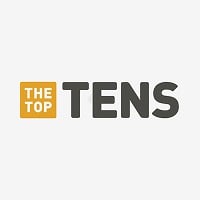 The title character, played by Rowan Atkinson, is a childish buffoon who brings various unusual schemes and contrivances to everyday tasks. He lives alone at the address of Flat 2, 12 Arbour Road, Highbury, and is almost always seen in his trademark tweed jacket and a skinny red tie. He also usually ...read more.
Best ever I want that comedy person back in my life who made my childhood the best
The original series featuring Rowan Atkinson.. Along with Takeshi's castle, Mr. Bean helped POGO become popular among viewers. - jimmy12lee
I like this show very much
Best show ever I seen in my life
2
Takeshi's Castle
Mu lovable old cartoon. I don't know why it doesn't come now but have fun by watching this
Should have a comeback
Takeshi's castle is a laughing show
I want that shows again
3
Oswald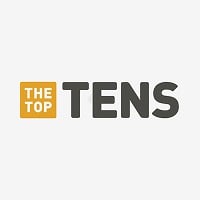 Oswald is a safety-conscious but fun-loving octopus who lives in an apartment complex in Big City with his dog, Weenie. His neighborhood is peopled with colorful characters like his pal, Henry the Penguin, Madame Butterfly, who runs the Big Diner, and her daughter, Catrina Caterpillar. Oswald likes ...read more.
Please re telecast this show... Let the new gen get our peacefull childhood...
The only show from Tiny T.V. that deserves to be in the list, in my opinion. - jimmy12lee
I really miss those days growing up watching all this beautiful shows thank u so muchhh I miss this shows
My favourite cartoon series ever. I love it since my child hood. It reminds me if my childhood memories. Kindly re- telecast the show.
4
Chhota Bheem
It is best cartoon and I can't stop watching it
I like chhota
It's my favourite show and my favourite character is raju
It is an inspirational cartoon I love very very much
5
Mr. Bean- The Animated Series
Nowhere as good as the original series, but gold compared to the stuff they air these days. - jimmy12lee
Hy best episodes of mr bean and interested cartoons... but have in india
Good
Ma favorite prgm
6
Blazing Teens
A Japanese show featuring two teams that competed against each other in YoYo battles.. The good part was that the two series had a good story and message to it, rather than just battles that we see in most shows these days. - jimmy12lee
Its an amazing show! I want it back
It a great series please play it again please
Blazing teen is awesome
7
Beyblade
It's best show ever I and my friends need this show come back
Please release this show second time with new and amazing episodes. Thanks
This japanese anime was the best anime
Start it again
I want it back...
8
Krishna aur Balram
I love this please put this show everyday
My favourite cartoon
This cartoon is awesome. krishna is so cute
I LOVE THIS CARTOON KRISHNA IS SO CUTE & BALRAM IS SO STRONG
9
Noddy
Best kids show ever made
No action fully peace of mind. Lovely - NoorJamilah
Its just amazing show
It's best show
10
Tellytubbies
Please please restart tellytubbies
Please restart tellytubbies
My favorite show
Please add it
The Contenders
11
Miffy and Friends
I particularly loved the animation of this show.
I love this show among all
I'm finding this from long time
One of the best
12
Cambala Investigation Agency
Loved the show... they should restart it... maybe with new faces but keeping the concept same
Where can we watch those episodes again
It's about some teenagers who solve crimes
The best show in town
13
Pokemon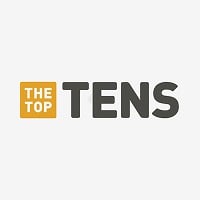 Pokémon, abbreviated from the Japanese title of Pocket Monsters and currently advertised in English as Pokémon: The Series, is a Japanese anime television series, which has been adapted for the international television markets.
It was my favorite and I get fascinated on watching it and was best cartoon in the world for me
pika pika amazing
Can you plese tell me the name of the pokemon season broadcast on pogo?
My favourite old cartoon. Quite funny and intresting
14
Pingu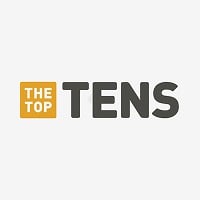 Pingu is the main character of the TV show of the same name and Pingu in the City. He was created by Swiss filmmaker Otmar Gutmann in 1986.
Best show for kids please show again pogo
I love this cartoon, I love this show character and pingu awesome animation... please start in india
Come on, how is this not higher up the list?
My favorite show, I want to watch again
15
Timon & Pumbaa
I love the Programme. Its very entertaining one
All episode in Hindi please
Please come yar
Please Come on pogo channale please
16
Tom and Jerry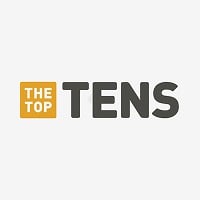 Tom and Jerry is an American animated series of comedy short films created in 1940 by William Hanna and Joseph Barbera. Best known for its 161 theatrical short films by Metro-Goldwyn-Mayer, the series centers on a rivalry between the title characters Tom, a cat, and Jerry, a mouse. Many shorts also ...read more.
Best cartoon of pogo Tom And jerry
Pogo dislike pogo Tom and jerry like
I love old one, new Tom & Jerry is not like old. Old memories... - NoorJamilah
Love the old tom and jerry series. Hate the new ones.
17
Thomas and friends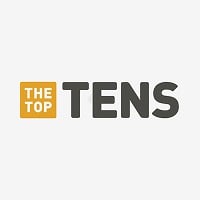 Thomas & Friends is a British children's television series. In the United Kingdom, it had its first broadcast on the ITV network in Great Britain in 1984.
Thomas and his friend my favourite cartoon please come back this cartoon Pogo T.V. channel
amused me since I was 15
Why it is not on pogo T.V.
It is a very very very very very very very very very very very very very very. very very very very good show
18
Bob the Builder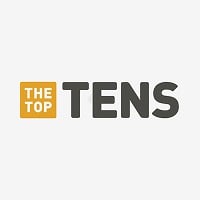 Bob the Builder is a British children's animated television show created by Keith Chapman. In the original series, Bob appears in a stop motion animated programme as a building contractor, specialising in masonry, along with his colleague Wendy, various neighbours and friends, and their gang of anthropomorphised ...read more.
Please please please telecast it back to relive our childhood
I particularly loved the animation of this show.
Because miss my childhood
Awesome cartoon
19
MAD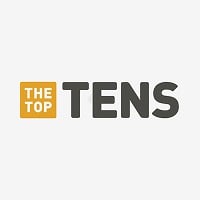 I like this program very much
Please vote mad
hello mad
WE LOVE you ROB YOU ARE AMAZING THANKYOU FOR MAD
20
Shaktimaan
Please continue this show
Continue this show
21
Yo-Kai Watch
It is the best Japanese program and a first program it is very interesting and many different characters
22
Doraemon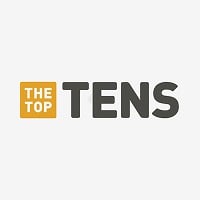 Doraemon is a fictional character in the Japanese manga and anime series of the same name created by Fujiko Fujio, the pen name of writing team Hiroshi Fujimoto and Motoo Abiko.
My favourite show
Doremon is best cartoon
I likee this
23
Scooby Doo
Its really my favourite one
scooby says:- please re telecast me
Return the show on channel
24
Looney Tunes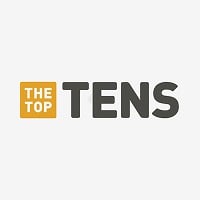 Looney Tunes is an American animated series of comedy short films produced by Warner Bros. from 1930 to 1969 during the golden age of American animation, alongside its sister series Merrie Melodies.
Bugs bunny daffy duck porky pig tweety best funny cartoons
I like and my family like this show Looney tunes love love
Merrier melodies and Looney tunes top shows
Entertaining show, loving - NoorJamilah
25
Karma serial
Please please restart karma serial channel pogo
Please please restart karma serial pogo channel
26
Baby Looney Tunes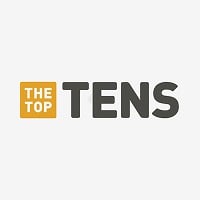 Baby Looney Tunes is an American animated television series taking place in an alternate universe depicting the Looney Tunes characters as toddler and preschool versions of themselves. It was produced by Warner Bros. Animation.
Best cartoon ever
27
The Scooby Doo Show
MIss al cartoon my childhood memory
28
The Road Runner Show
Best
number 1
30
Sunaina
I love her
A 15 year old girl in 9th standard.Her dreams tell her about future but in a mysterious way. She and her friends get in trouble solving the mystery of dreams. Only 26 episodes were telecasted. But this show deservedore than it.:( :(
Best show of my childhood...dreamygirl...miss marphikar
31 Grizzy and the Lemmings
32 Let's Go Out and Play
33 The Sylvester & Tweety Mysteries
34
Oggy and the Cockroaches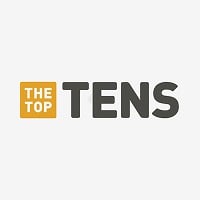 Oggy and the Cockroaches is a French animated comedy series produced by Xilam and Gaumont Film Company.
35
Wabbit
This is a new looney tunes a wabbit cool and best like it
I like this show cartoon network no pogo t.v.
36
Tom and Jerry Kids
Tom and jerry not kids Tom and jerry kids show is kids
Good
37 Mighty Raju
38
Tom and Jerry: Robin Hood and His Merry Mouse

any movie any episode this is best
39
Dragon Ball Z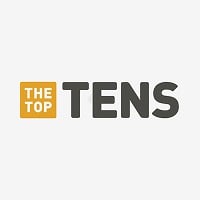 Dragon Ball Z is a Japanese anime television series produced by Toei Animation. Dragon Ball Z follows the adventures of Goku who, along with the Z Warriors, defends the Earth against evil. The action adventures are entertaining and reinforce the concept of good versus evil. Dragon Ball Z teaches valuable ...read more.
I like it very very very very very very very very very much it remember me my childhood
My favourite character is Goku because my Nike name is golu
40
The Tom and Jerry Show 2014
The Tom and jerry show new best show
Best Adventures of this show
Pogo Tom and jerry show pogo
I am Tom and jerry big fan
41 The Looney Tunes Show
42 The Tom and Jerry Show
43
Foster's Home for Imaginary Friends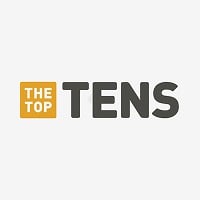 Foster's Home for Imaginary Friends is an American animated television series created by Craig McCracken for Cartoon Network Studios.
44 Be Cool Scooby-Doo
45
Tom and Jerry & The Wizard of Oz

46
Tom and Jerry: the Movie
best
Cool
47 New Looney Tunes
48
Bunnicula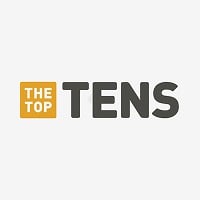 Bunnicula a cool cula
49
Ben 10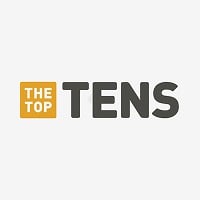 Ben 10 is a media franchise created by Man of Action Studios and produced by Cartoon Network Studios. The franchise revolves around a boy named Ben Tennyson who acquires a watch-like alien device, the Omnitrix, which allows him to transform into ten different alien creatures.
50
Superman vs The Elite

PSearch List