Top Ten Shows That Should Get Cancelled In 2015
The Top Ten
1
Dora the Explorer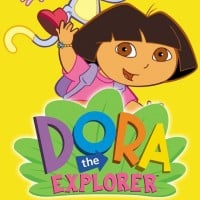 Dora the Explorer (2000 - 2019) is an American preschool educational animated TV series created by Chris Gifford, Valerie Walsh, and Eric Weiner in which Dora goes on adventures with her friend, a monkey named Boots.
This show IS getting canceled in 2015. :-). The bad news is that nick is making a spinoff series called Dora & Friends. - EpicJake
GREAT. I survived 15 years of Dora the Explorer. And now Dora and friends. I think I'm not going to survive this time.
The Dora And Friends One... Ugh Here We Go Again - CuteGirlJigglypuff
But seriously Dora and friends absolutely AWFUL
2
Keeping Up With The Kardashians

A "reality" show about a family that's famous for no apparent reason...

What is wrong with you, America?
Bo Is all I have to say to that show
All it is about is a bunch of rich skanks who cry when they don't get what they want - SirSkeletorThe3rd
It is time for kardashians get cancelled.no one is watching it.ratings are low no money is being made.
3
Uncle Grandpa

Uncle Grandpa is an American animated television series created by Peter Browngardt for Cartoon Network that premiered on the network on September 2, 2013. The series is based on Browngardt's animated short of the same name from The Cartoonstitute.
Short and simple. Annoying characters and terrible episodes. End of story.
Please cancel this. It's a horrible show. - EpicJake
Its not funny. (Okay I laughed twice)
The characters are stereotypical and annoying.
The animation is by far the ugliest I've seen.
Nothing else is good in this show.
Please just put this show out of its misery.
Pretty sure it causes brain damage.
I think this show is just a figment of my imagination and if my imagination created this show it must be constantly tripping on drugs.
Overall, this show is *NOT* an "APPALLING WORK OF THE DEVIL" nor we should "KILL IT WITH FIRE! " but it still pretty awful and makes my head hurt when I think about it--not to mention watch it.
I wish it could get canceled before it gets its crossover episode with Steven Universe. Poor Steven Universe… stay strong!
Please CANCEL this ABSOLUTE GARBAGE,nobody likes this show only kids on lsd or weed likes this show
So please CANCEL THIS SHOW!
#cancelunclegrandpa
#makecartoonnetworkgreatagain
#bringbacked,edd,neddy
4
Breadwinners

Breadwinners is a 2014 animated comedy television series produced by Nickelodeon. It is about the adventures of SwaySway and Buhdeuce, two ducks who drive in a rocket van delivering bread to their customers.
I am going to tell Nickelodeon to cancel that show! It's bull and garbage like Fanboy and Chum Chum and Ren and Stimpy!
This show is so terrible I stopped watching it because it sucked so bad
Need I say more?
Get it #1 please! - MeaganSaysHI
5
Big Brother

Big Brother is a reality game show franchise created by John de Mol, originally broadcast in the Netherlands and subsequently syndicated internationally.
This show is awesome! I personally love it! I know some of the contestants can be rude, but I love the dynamics that go on in the house! Julie Chen is a great host! Big Brother all the way! So excited for next season!
Get this to number 1 please - BigBrotherSucks
Why do people watch this - BigBrotherSucks
It should be cancelled now - BigBrotherSucks
6
SpongeBob SquarePants

SpongeBob SquarePants is an American animated television series created by marine biologist and animator the late Stephen Hillenburg for Nickelodeon. SpongeBob is currently the most popular show on Nickelodeon, as well as the longest running show, running for 20 years, and is beginning its 12th season. ...read more.
Well people say that the second movie is going to be the last thing so maybe this actually will happen
New Episodes only. Except for the movie
This show is going to get canceled? AW YEAH!
The first 3 seasons were good. 4 and 5 were ok. But the other seasons, WHY?
7
Sanjay and Craig

Sanjay and Craig is an American animated comedy television series that aired on Nickelodeon from May 25, 2013, to July 29, 2016, for three seasons and 60 episodes. The series is about a 12-year-old boy named Sanjay Patel who owns a talking pet snake named Craig.
Most stupidest show of all time because it sucked so bad
Why isn't this in the top 5? It's my least favorite show (and many other people's least favorites) out there! - Minecraftcrazy530
That show was recently cancelled. THANK GOD!
8
Johnny Test

Johnny Test is an American-Canadian animated television series produced by Warner Bros. Animation, for the first season, and Cookie Jar, for the remainder of the series.
9
Phineas and Ferb

Phineas and Ferb is an American animated comedy-musical television series. Originally broadcast as a one-episode preview on August 17, 2007 and again previewed on September 28, 2007, the series officially premiered on February 1, 2008 and ended on June 12, 2015 on Disney Channel, and follows Phineas ...read more.
I don't want Phineas and Ferb to be cancelled. I need them to make another season. I am WARNING you.
The old episodes were good, but the new episodes suck. I'm glad it's cancelled. - Minecraftcrazy530
Phineas and Ferb Season 5 is Coming in August 2015
They did have another season. But it ended after the first episode and was never heared from again
10
Here Comes Honey Boo Boo

Here Comes Honey Boo Boo is an American reality television series that aired on TLC featuring the family of child beauty pageant contestant Alana "Honey Boo Boo" Thompson.
The result of incest.
Oh, please remove fat greasy crap
The Contenders
11
WWE RAW

WWE Raw, also known as Monday Night Raw or simply Raw, is a professional wrestling television program that currently airs live on Monday evenings at 8 pm EST on the USA Network in the United States. The Biggest Stars are Roman Reigns, Alexa Bliss, TJ Perkins, Sasha Banks, The Miz, Bayley, Dean Ambrose, ...read more.
12
Nicky, Ricky, Dicky & Dawn

Nicky, Ricky, Dicky & Dawn is an American television sitcom produced by Nickelodeon. The series focuses on 10-year-old, later 11-year-old quadruplets Nicky, Ricky, Dicky, and Dawn Harper. They have nothing in common and often fight, but they must work together to solve everyday situations.
13
South Park

South Park is an American adult animated sitcom created by Trey Parker and Matt Stone for the Comedy Central television network. The show is about four boys, who are Stan Marsh, Kyle Broflovski, Eric Cartman, and Kenny McCormick, and their adventures in South Park, Colorado.
14
Family Guy

Family Guy is an American adult animated sitcom created by Seth MacFarlane for the Fox Broadcasting Company. The series centers on the Griffins, a family consisting of parents Peter (Idiotic Dad) and Lois (Nagging Wife), their children Meg (Socially Awkward Daughter) Chris (Idiotic Son), and Stewie ...read more.
Yes! Family guy needs to end! The new seasons are just terrible.
I do not see them as bad, if not to have committed several mistakes in recent episodes
This show MUST end! - RiverClanRocks
Sorry fanboys and fan girls. The show went downhill. Big time. Most of jokes and episodes aren't funny anymore.
15
The Bachelor

The Bachelor is an American dating and relationship reality television series that debuted on March 25, 2002 on ABC.
16
The Thundermans

The Thundermans is an American tween sitcom created by Jed Springarn. The show first aired in 2013. This show is about a family of superheroes who have adjusted to living a normal suburban life. On July 27, 2017, Nickelodeon released a statement to J-14, stating that the series has wrapped production ...read more.
Ah geez. The show is unoriginal and the acting is so bland.
17 Toddlers and Tiaras
18
Jessie

Jessie is an American sitcom that originally aired on Disney Channel from September 30, 2011 to October 16, 2015. The series was created and executive produced by Pamela Eells O'Connell and stars Debby Ryan as Jessie Prescott, a small town Texas girl who moves to New York City to try to become an actress, ...read more.
Not a fan of this show. Most of the characters annoy me. It's a good thing that Disney Channel is improving now.
Yes. Wave this show a goodbye! - EpicJake
19
Teen Titans Go!

'Teen Titans Go!' is an American animated television series produced by Cartoon Network. The show follows a superhero group called the Teen Titans, and shows what happens when they go home and have silly adventures. This show is Cartoon Network's revival of the popular 2003-2006 American animated television ...read more.
Holy crap! This show made me so mad. The art style is so ugly and the episodes are way worse.
Waffles waffles waffles waffles waffles waffles. :P
SHUT UP THIS SHOW IS GOOD AND ITS FOR KIDS NOT WADS LIKE YOU
20
Rabbids Invasion

Rabbids Invasion (French: Les Lapins Crétins : Invasion) is a French/American animated television series which premiered on August 3, 2013, on Nickelodeon. The series began airing on Nicktoons during its second season in late 2015. On June 23, 2017, the series finale ended during its third season. ...read more.
21
See Dad Run

See Dad Run is an American sitcom television series that premiered on Nick at Nite on October 6, 2012. It stars Scott Baio, who also serves as an executive producer.On March 17, 2014, Nick at Nite confirmed that season three would be the last season.
22
Dog with a Blog

Dog with a Blog is an American television sitcom that premiered on Disney Channel on October 12, 2012, and ended on September 25, 2015. The series stars G Hannelius, Blake Michael, Francesca Capaldi, Stephen Full, Regan Burns, and Beth Littleford. The series was co-created by Michael B. Kaplan.
It got cancelled last year...
This show is bull crap - ShyGuySwag
23
Gravity Falls

Gravity Falls is an American animated television series produced by Disney Television Animation that first aired on Disney Channel, and then on Disney XD from June 15, 2012 to February 15, 2016. The series follows the adventures of Dipper Pines and his twin sister Mabel in the fictional town of Gravity ...read more.
This show should not be cancelled. It's one of those great shows we haven't seen in a long time. Even anime fans say it's better than animes and they never like to saying anything made by western animation is better
Sorry, but with the ratings Gravity Falls gets, it won't be canceled for a long, long time.
What? This show is great!
No! This is my show. And I still need my couple to get together. PacificaxDipper! THEY ARE LIFE
24
Big Bang Theory

The Big Bang Theory is an American sitcom created by Chuck Lorre and Bill Prady, both of whom serve as executive producers on the series, along with Steven Molaro, and also some wasted guest stars from time to time.
25
The Fairly OddParents

The Fairly OddParents is an American animated television series created by Butch Hartman for Nickelodeon.
I sure to love this show but now, not show much. This writers made loads of mistakes like adding Sparky the dog.
PSearch List