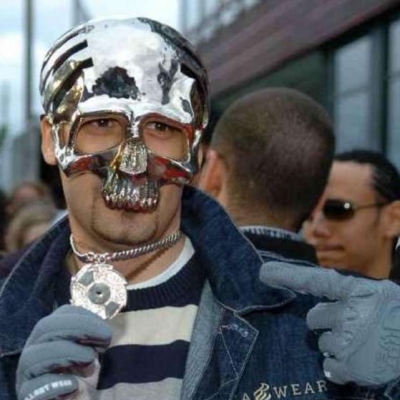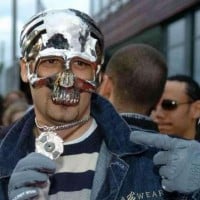 +
Sido
Paul Hartmut Würdig, better known by his stage name Sido, is a German rapper born on November 30, 1980 in former East Berlin.
In the early 21st Century, Sido was one of the very first German hardcore rappers, and along Bushido is often cited as the artist who established German hip hop in the mainstream, with his albums "Maske" and "Ich" being the most influential works of his discography. Much like American rapper Eminem, Sido was known for his crass, offensive and outrageous adult humor when his career began, often crossing the boundaries of good taste but with exceptional creativity that earned him good reviews. His trademark was a silver skull mask he almost always wore in the first years of his career. As the '00's ended, Sido departed from his previous style, becoming a conscious rapper with a much less provocative but more mature attitude, and tip toeing more and more towards the pop genre with every album he released since then. In 2016, he went back to his original style on the album "Das goldene Album".
Sido is widely regarded as one of the most groundbreaking and most influential German rappers of all time, even though his status slightly decreased when he became more present in pop oriented media, which included his change in style and his participation in talent search shows such as "Popstars" or "Die große Chance". In the 2000s, Sido was seen as one of the leading figures in German hip hop, while in the 2010s he is better received by pop audiences. Ever since his debut album, each of his major releases has been commercially successful.
Sido moved away from East Germany at the age of 8, and since then lived in West Germany, where he suffered from discrimination and poverty. This fact was not revealed until 2009 when Sido released the autobiographical song "Hey Du". Before that, he falsely stated to have been born in the West, and even has recorded a song called "Westberlin" early in his career.
Version History:
Lists Featuring Sido
Related Lists

Best Sido Songs