Top 10 Signs the Band Members of Ne Obliviscaris are Very Talented
Ne Obliviscaris (aka NeO for short) are an Australian extreme progressive metal band founded in 2003.
The Top Ten
1
Tim Charles, their lead singer with clean angelic vocals is a trained violinist, who also plays piano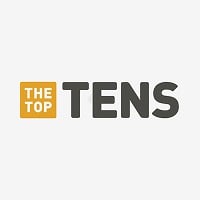 He sings and plays violin in all songs but try 'Intra Venus', a song of 2017 (there is a video clip so you can see him singing and playing the violin).
He plays both violin and piano in the song 'Painters of the Tempest, Pt. I (Wyrmholes)'.
He started playing violin at 6. He is currently a violin teacher at a private school (for living). - Metal_Treasure
2
Their drummer Daniel Presland was crowned as the Fastest Feet in Australia in 2006 (he was  the Australian finalist for the World's Fastest Drummer Competition)
He was 20-21 yo when won it, and he was already a band member (he joined the band in 2005, before the competition).
At a point, I believe circa 2012, he quit a well-paid job ($150,000 a year) to focus on heavy metal. His lucrative full-time job was standing in the way of his touring commitments.
"I just resigned from a six figure career to pursue music 100%", he informed followers. "Goodbye safety net, hello freedom! Money comes and goes but opportunities don't. Time to make some music", he said.
(Now, this is something. Moreover, the band had no money at all).
"Many people think that NeO are already doing really well financially, and everyone is making an income from touring/merch sales, when in fact none of us have been paid a cent…", he added. - Metal_Treasure
3
Xenoyr (real name Marc Campbell), their lead singer for harsh vocals and their lyricist, also creates artwork
Think about it: this guy is good at music, literature (lyrics are closest to this), and drawing/painting.
His harsh vocals are interesting, too: sometimes he does deep growls like in death metal but he also does shrieks of black metal style. - Metal_Treasure
4
One of their songs (And Plague Flowers The Kaleidoscope) was included in a teaching curriculum at Sydney Conservatorium of Music, the song being analysed for its composition
This song was on their debut album, Portal of I (2012). It's 11:35 minutes long.
This was the first song by them I ever heard and I was instantly hypnotized. My jaw dropped, although when I heard it, there weren't many things in metal to make my jaw drop.
Ne Obliviscaris obviously know the music theory very well and also use it very well. And they use it very creatively. - Metal_Treasure
5
One of their guitarists is a trained flamenco guitarist
If somebody is good at flamenco guitar, he is very good. - Metal_Treasure
6
Even their debut album is a masterpiece
Debut album: Portal of I (2012).
But their 2nd and 3rd albums are probably even better than the debut.
List to check out: Best Songs from Ne Obliviscaris' Debut Album Portal of I (also read the comments by cjWriter1997 in his remix). - Metal_Treasure
7
They experiment a lot and some things are odd but sound great, such as dueling solos for guitar and violin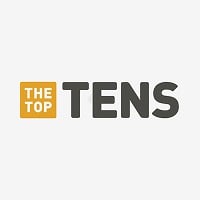 The violin is a wooden string instrument in the violin family. It is the smallest and highest-pitched instrument in the family in regular use.
In metal there are dueling solos for 2 guitars, or for guitar and keyboards - a tradition that started in Deep Purple (Ritchie Blackmore and Jon Lord dueling solos).
But dueling solos for guitar and violin is something unusual in metal. It sounds amazing in their songs though. Try the song 'Intra Venus'. - Metal_Treasure
8
They combine clean and harsh vocals very good, often creating duets
But you can say that about many metal bands, isn't this list about what Ne Obliviscaris does that is special? - AdamDestructorJr.
Umm...what other metal bands create duets between clean and harsh vocals? (read more about the difference in my comment) - Metal_Treasure
Clean and harsh vocals that take turns isn't unusual in metal - some singers can even do both vocal styles and this is impressive (Mikael Åkerfeldt, Dan Swanö, Stu Block).
But Ne Obliviscaris have 2 singers and they often do something else: clean and harsh vocalists perform duets (they sing these 2 vocal styles at the same time). It's more difficult to write these song sections because imagine a duet of Rob Halford and George 'Corpsegrinder' Fisher, singing at the same time. And this duet should sound good. - Metal_Treasure
9
All band members take part in writing the music
How they usually write the songs?
Guitarists and violinist jam together and create riffs, sometimes in the present of the drummer. Then play them together. Then Tim, the violinist and singer, writes melodies to his vocal lines and gives melodies to Xen who writes lyrics.
Interesting thing: Tim also gives Xen syllables and Xen writes lyrics that fit the number of syllables in every section Tim has to sing. Then Xen writes his parts (harsh vocals). - Metal_Treasure
10
3/4 of the song And Plague Flowers The Kaleidoscope was written by rhythm guitarist Matt Klavins and violinist Tim in one rehearsal
Matt was just jamming and played the opening riff without intending to create something but Tim liked it and added violin, and so this masterpiece was born.
This was their most played song on Spotify as of August 2017, before their 3rd album. - Metal_Treasure
The Contenders
11
They auditioned a few female singers but they were't suitable and Tim, the violinist, volunteered and said "I can sing a little bit"
"Little bit"haha good one Tim.
Wow, he's got an amazing angelic voice. - Metal_Treasure
12
Their 2017 album, Urn, is one of the top metal releases in 2017

Actually it's my #1 metal album of 2017.
I also think that they created the best/most interesting metal riff of 2017 - in the song Eyrie (the riff at 4:30). - Metal_Treasure
13 In June 2015 they played at a festival with many metal bands, and off stage they were approached by Max Cavalera and wife, and she said "This is that Australian band I've been talking to you about"
14 Their debut album was so different and experimental that it polarized metal fans: "A masterpiece but they have to get rid of that violinist" vs "A masterpiece with that absolute virtuoso violinist"
BAdd New Item