Best Singers Born After 1997
Please assist us to identify the best young singers of the world who will not yet reach the age of 18 by January 1, 2016. Quality and strength of vocals should be considered; not necessarily awards, sales of records or exposure to the world of entertainment; although they should be identifiable with a simple entry of their name on "Google." Don't agree with the list? Vote for an existing item you think should be ranked higher or if you are a logged in, add a new item for others to vote on or create your own version of this list.
The Top Ten
1
Jackie Evancho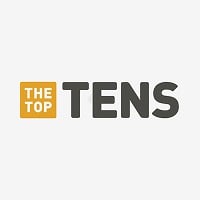 Jacqueline Marie "Jackie" Evancho is an American classical crossover singer who gained wide recognition at an early age and, since 2009, has issued an EP and five albums, including a platinum and gold album and three Billboard 200 top 10 debuts .
I have combined my comments with others in this comment section which were better than I could have said.

Jackie is the very best in every Genre. She is maybe most recognized singing "Classical Crossover" but she has the perfection to sing any SONG. Songs like "Can you feel the love tonight", "Somewhere", "Think of Me", "Blank Space", "Say Something", "Go Time", "With or Without You", "Hallelujah", "My Immortal while playing the Piano", "La Vie En Rose in French", Somewhere Over the Rainbow", Jackie has the purest and richest vocal instrument with the ability to convey the emotional message of any song... Better than even the most sophisticated adult singers. She caresses each note and holds it in a loving embrace. Absolutely heavenly and phenomenal. And what an endearing and charming personality.

Every song Jackie sings, she sings with perfection and her ...more
I watched her when she was on AGT and I was heartbroken when she didn't win. She's definitely had the most success after the show out of anyone who's ever competed. - BKAllmighty
Has performed songs in Italian, French, Latin, English, and Japanese on major-label releases.
Her voice is so pure and hits each note with perfection. When I need a lift I listen to her sing and I feel as though I am in a great open field next to my God.
V 80 Comments
2
Jannina Weigel
Sings in many different languages; excellent intonation and inflections, approaching 1 million subscribers on YouTube. Also known as "Jannina W" on many websites. Germany/Thailand
She is really good...i never watch cover songs before, but she made me do it. She is awesome, like me!
Pretty becoming with talented!
I've never seen any 16 yrs old artist
V 148 Comments
3
Charlie Botting
A considerable talent!

At only 15 years old, Charlie has the most powerful, beautiful classical voice which is getting better and better!

Already being noticed I believe Charlie will become a great star!
I have been following Charlie's career for a number of years. He is an outstanding classical crossover singer whose voice is maturing very well! I look forward to him becoming a star of the future!
Heard him live gets better each time
Only one word...Outstanding!
V 7 Comments
4
Anna Graceman
Powerful vocals, excellent piano skills. USA
Most UNDER rated singer of them all.. brilliant work.. and quality..
She is just awesome. So good to see a young person do something positive when so many do the opposite. Good going Anna
5 Scarlett Quigley
6
Connie Talbot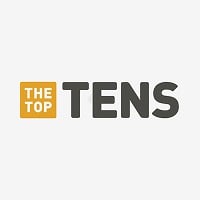 Connie Talbot (Born November 20th, 2000) is an English child singer, who rose to fame as a finalist on the first season of Britain's Got Talent. She is currently active as an independent music artist on YouTube.
Connie Talbot is so awesome. I too have been following her since I saw her in Britain's got talent. She was amazing at the age of six, but she has growing into a beautiful young lady, with an awesome large heart for people. I had the honor of meeting Connie here in Virginia USA the day before she had her ninth birthday. She was promoting her new Christmas album. I was so excited because I knew I was meeting someone that not only had made number one albums, but would steal everyone's hearts with her voice and sweet personally. My vote is for Connie Talbot.
Best Ever. Beautiful voice and beautiful appearance. Very sympathetic, humble, modest and even shy. On the other hand shows no signs of nervousness when live on stage. Best example was her fantastic performance this year October in Birmingham when she just smiled and charmed away the technical problems at the beginning (microphone without sound) She is always just cute, amazing and awesome. And she is getting better and better all the time.
She was the best singer since 6th in Britain's got talents, she has beautiful voice, beautiful face, beautiful smile, and beautiful attitude. She has many albums already, and also can play several instruments like piano, guitar, etc.. She had been touring in many countries in the world for her career in music.. So connie talbot deserve to be considered as a the best singer born after 1997..
Connie talbot is overrated and is not a very good singer. I think most of her singing sounds awfull.
V 55 Comments
7
Katie Marshall
Should be number 1!
8 Agne G
9 Tayla Alexander
10
Jasmine Thompson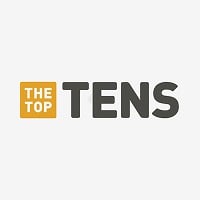 Jasmine Ying Thompson, better known professionally as just Jasmine Thompson, is an English and Chinese singer and songwriter.
Jasmine has a voice that is uniquely recognizable. Her lower register is likely the most dreamy haunting tone I have ever heard, whereas her head voice has clarity and occurs angelic. The blend of the two registers is almost hypnotically soothing and relaxing.

There are two qualities that have vocals stand alone: empathetic expression and authenticity. Jasmine scores incredibly high in those two domains of assessment. That isn't to take away from other measures like: control, clarity and sound.

At fourteen and a half years, because she is an alto she already has incredible color and a powerful relationship with the microphone. She has demonstrated her virtuosity as a composer and songwriter as well. I anticipate that as Jasmine enters her sixteenth she will become internationally recognized as one of the hottest new artists of the day!
Thanks for using my quotes :) Back in 1993, a twenty five year old, Sarah McLachlan captured my listening. Twenty years later a twelve year old captured my heart as whether she sings softly or powerfully, the tones and effects of her soothing voice reaches beyond my ears.

Her songwriting, lyrics and composition at fourteen are as virtuous as Sarah' s at twenty five. There are numerous incredibly talented female singers under twenty... Jasmine stands uniquely alone among them!
Jasmine is the best singer I've heard in my life her voice, her covers. Her form of write her own songs, she is amazing and she must be in the first place. She is really friendly with her fans, I love that, Jasmine is our heroine.
Regardless of age, this vocalist has one of the most diverse unique voices in the world. As if that wasn't enough, she has demonstrated incredible songwriting talent.
V 11 Comments
The Contenders
11 Vicki-Louise Sherwin
12
Lexi Mae Walker
Lexi has wonderful voice. Her voice is very strong and she can hit high notes easily. Her cover of Frozen "Let it go" it was really amazing. She is so awesome.
13
Nina Morgan
She's an amazing singer. Her voice makes you feel really good especially when she sings her version of Moondust. She's got talent.
An incredible singer. that's all that has to be said. Go look the songs she posted on YouTube
Ok, she is a really bad singer she mustn't be here, I really don't know why she is here, there's a lot of singers better than this girl, like Jasmine Clarke, listen to her, and compare, Nina isn't a good singer. Guys vote for the best singers no for friends, she here isn't serious
I don't know if she isn't a good singer, maybe she is a bit good, but there are lot of singers better than her, Connie Talbot for example
Inspiring me. Check her up.
V 13 Comments
14
Hayley Finetti
Hayley is an amazing singer and performer. She challenges herself with songs that allow her to demonstrate her range, as well as her connection to the music. Check her #thenextidol audition of "You Don't Know Me" as well as her performance of "Don't Rain on my Parade." It was this latter performance that earned her the title of "East County Idol."
Hayley always does a great job, whether she's performing for a crowd or in studio or just spontaneously singing. She's the real deal.
Hayley has grown in confidence and talent over the last several years. Definitely someone to watch.
Such poise, and so expressive.
V 5 Comments
15
Angela Vázquez
Excellent song-writing skills, approaching 1 million subscribers on YouTube. Mexico
V 2 Comments
16
Annie Pattison
Plays various instruments very well to accompany her singing. Canada
17 Liberty Grant
18
Brianna Mazzola
"1 + 1 - Beyonce - Cover by Brianna Mazzola" on YouTube.
An incredibly beautiful and powerful voice. There are so many talented girls these days. Brianna stands out
Love on the Brain cover by Brianna Mazzola on YouTube AMAZING!
My favorite Mouseketeer on Disney's Club Mickey Mouse! Her voice is incredible!
V 1 Comment
19
Clare Newman
"Amazing such a great voice for someone whose only 15"
Just 16 and a really good singer
A true talent!
20
Amina Karam
Excels in tone and inflection control. Excellent vocal range. Morocco
Amina is karam has a nice voice and good tone I prefer like amina karam than Jannina Weigel, I think Jannina Weigel doesn't have a any good sound, aman karam should be number one of the list
V 1 Comment
21
Krisia Todorova
Excellent stage presence. Excellent vocal range for her age. Bulgaria
22
Aditi Iyer
Incredibly powerful vocals... Beautiful voice... Always in tune...
23 Natalia Atkinson
24
Cydel Gabutero
"Cydel Gabutero Live Performance ( And I Am Telling You, by: Jennifer Holiday )" on YouTube.
25
Brooke Falls
Brooke is in her sixteenth year. Her upper register and vibrato provide a world-class quality. Mother Nature is bestowing both tone and color to her lower register providing a warm inviting full beautiful voice.

A late comer to YouTube, however it doesn't matter, any day now a popular YouTuber will discover this wonder and we will watch her propel in theatre, musicals and crossover. Listen to others, whoever you won't find a purer voice anywhere!
Pure star quality voice at 15 years old!
26 Miruna Popescu
27
Veronica Rotin
Veronica is a great young singer, she has an incredibly powerful voice and superb technique. She can sing any song in the Western cannon that can be pitched to her range. She can hold a note on a single pitch, without waivering, for at least 14 seconds in length.
"Veronica Rotin - All By Myself" on YouTube.
28 Noelle Maracle
29
Chiara D'Ambrosio
I love their talent playing musical instruments with singing accompanied
30
Gabriela Yordanova
"Gabriela Yordanova & Ivan Stoyanov - Colour of Hope - Bulgaria - 2015 Junior Eurovision Song" on YouTube.
31
Sabrina Carpenter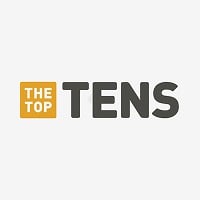 Sabrina Ann Lynn Carpenter is an American singer, songwriter and actress. She stars as the young version of Chloe Goodwin in The Goodwin Games and as Maya Hart in the Disney Channel series Girl Meets World. She plays Jenny Parker in the Disney Channel Original Movie Adventures in Babysitting . (She) ...read more.
Strong voice. Powerful yet elegant. Great stage presence. You just want to hug her when you see her. Same for sister Sarah
Excellent stage presence. Entertaining performer. USA
She is the best
32
Coco Jones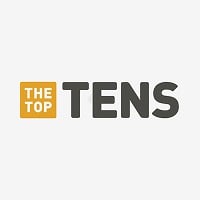 Courtney "Coco" Jones is an American singer, songwriter and actress. She was born in Columbia, South Carolina, but raised in Lebanon, Tennessee.
33
Jasmine Clarke
Excellent vocal range. Australia
34 Yu Jiahui
35 David Parejo
36 Daria Stefan
37 Miruna Pinzaru
38 Grace Vardell
39 Maddi Jane
40 Katie Belle Akin
41 Jordan Jansen
42 Anfisa Wistinghausen
43
Michelle Willis
"Broken Sky - Official Video - by Michelle Willis" on YouTube.
44 Anna Egorova
45 Lara Marie
46 Jessie Michaels
47
Sapphire
Sapphire is a very good singer. I like listening to your music. You're going to be a very big star
48 Leah Shamsina
49 Kayla Jo Chevelle
50
Aileen Henderson
"Something in the Water Carrie Underwood Cover By Aileen Henderson" on YouTube. Nice vocals for genre Country Music.
PSearch List
Recommended Lists
Related Lists

Top Ten Singers Born in 1997

Top Ten People Born in 1997

Top 10 Actresses Born in 1997

Top 10 Celebrities That Were Born In 1997

Best Singers Born After 1994
List Stats
2,000 votes
241 listings
3 years, 95 days old

Top Remixes (4)

1. Jackie Evancho
2. Anna Graceman
3. Scarlett Quigley

Gemini13
1. Jannina Weigel
2. Anna Graceman
3. Scarlett Quigley

Ajkloth
1. Jannina Weigel
2. Jasmine Thompson
3. Nina Morgan

klevinwoon
View All 4
Error Reporting
See a factual error in these listings? Report it
here
.