Best Singers Born After 1996
ri13chi Please assist us to identify the best young singers of the world who will not yet reach the age of 18 by January 1, 2015. Quality and strength of vocals should be considered; not necessarily awards, sales of records or exposure to the world of entertainment; although they should be identifiable with a simple entry of their name on "Google."
The Top Ten
1
Jackie Evancho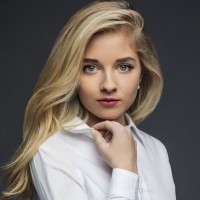 Jacqueline Marie "Jackie" Evancho (born April 9, 2000) is an American classical crossover singer who gained wide recognition at an early age and, since 2009, has issued an EP and seven albums, including a platinum and gold album and three Billboard 200 top 10 debuts. Evancho's 2017 album, Two Hearts, ...read more.
With over 50 years of experience with classical music and the vocal talents that have accompanied such music I admit to a special bias when it comes to someone like Jackie Evancho. I have had the extreme honor and fortune to not only meet Jackie, but to experience a Jackie Evancho performance front and center. The way Jackie takes control of her audience from the moment she walks on stage to her final wave goodnight is almost beyond comprehension for someone her age. The voice is only part of the gift she brings to her music.
I have seen Jackie perform live in concert on three occasions: Denver Colorado, Naples Florida, and at Carnegie Hall in NYC New York. Jackie Evancho is so incredibly good - so enchanting, so endearing, so beautifully expressive - that you cannot help by cry tears of joy for such a heavenly and divinely gifted voice. There is no other upon the Earth like her, and there will likely never be again. So cherish her, and thank God everyday for giving such a wonder to humanity.
Jackie Evancho is an historic talent!
What a pity we cannot offer her a better world.
2
Noelle Maracle
One of the most distinctive and beautifully interesting voices I have heard in a very very long time. She is so unique and once you have heard her she is unforgettable. Best cover singer around.
A poetic and uniquely beautiful singer I could listen to non - stop.
I have watched Noelle develope for years and she never ceases to amaze me with her uncommon ability to embrace and deliver a song. Her depth, range and passion as she sings confirm her amazing gift.
One of the best in the world for sure.
3
Alexia Urtoi
Alexia has a determined spirit, a powerful voice & a passion when she sings. She is thrilling audiences wherever she performs in her homeland of Romania, and singing in perfect English!
Bubbling over with enthusiasm, joy, radiant happiness, Alexia leaves you feeling she is singing to you, personally involves you on her journey to the stars. She is a very lovely down to earth girl.
On YouTube: "Alexia Urtoi 2013 - Eppure sentire - Elisa ( cover )" -- excellent voice for piano accompaniment.
Alexia has got the whole package: stunning voice, emotion, passion, feeling and beautiful angel face! Her voice is gentle, sweet and powerful in the same time! Thumbs up for you, Alexia!
She's a great student! Very eager to learn, very talented, never satisfied with her level. She has a great potential.
4
Anna Graceman
Anna Graceman is an amazing singer, songwriter, musician and an amazing young lady! She IS the BEST! She has been performing for many years! Anna has a beautiful future ahead!
Anna deserves to be the no1 in the list. She is a great talent as singer songwriter and pianist. She has a great future in music and I look forward to seeing this wonderful talent develop her career.
Awesome... Amazing... Perfect... Anna Graceman
In my opinion she is the best of the best! Not only does she have an incredible voice, but she plays the piano beautifully, and last but not least she writes phenomenal songs... Jackie Evancho is good but not great, Anna is already there!
5
Angelina Jordan
Angelina Jordan is a child with unbelievable vibrato, pitch and timing. Her song selection is on a par with the most studied jazz singers. I like to believe her vote count is low, because her family is preserving her childhood.
There's magic in her voice. I love the melody her young voice makes.
Amazing Angelina. Her voice is haunting and beautiful.
Her voice has a wonderful tone!
6
Charlie Botting
Charlie is a magnificent singer who had an outstanding career as a treble soloist beginning when he was six years old. Now 15 his voice has almost seamlessly transformed into a beautiful light baritone which continues to evolve wonderfully. A star in the making!
A wonderful young man. Such an amazing voice, superb! Good luck for the future Charlie xxx
7 Scarlett Quigley
8
Jasmine Thompson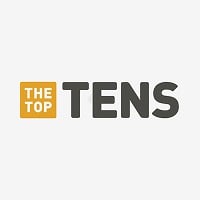 Jasmine Ying Thompson, better known professionally as just Jasmine Thompson, is an English and Chinese singer and songwriter.
Jasmine is just, considering her age, or even not considering her age, an atemporal singer. She is perfect and will be perfect for generations to come. Her voice is sensational, her style personal and second to none. What's more she is cute and adorable (even though her tantrums engendered her tweeter's name @tantrumjas. I know that from a very reliable source but I won't tell you which one. I discovered Jasmine when she was 10. She is now 14 and her singing career will end when she will be 94. One never gets bored listening to her. She is now worldwide famous and played about everywhere, on radio, T.V. ads, (the most recent is the trailer for Eastenders on BBC1) and I would advise, if you have not done so, to buy her CD a bundle of tantrums and another bundle of tantrums. It's mind blowing!
Jasmine is rising big time, she has fans all over the world, her international fan clubs are getting more and more numerous, and I understand why. She is cute, young, pretty and before all her voice is enchantress. Her range of songs is varied and always first class. I am sure she will be number one on the chart very soon.
So whenever you saw this name, quickly vote for her, she's rising star and many celebrities admire her. You may questioning why but you'll know
Jasmine is extraordinary, with a huge lovely personality, a unique talent, in brief she is THE star of the future.
9 Jannina W
10 Lexi Walker
The Contenders
11 Georgia Odette
12
Anastasia Lee
She is he best...I know from first hand experience that she can do it all and she is a genius to boot!
How on Earth could Anya be so low in this chart. She has the most formidable soprano voice I ever heard. Really people you ought to listen to her Nessun Dorma and you won't believe how incredible she is.
13 Amina Karam
14
Irlanda Valenzuela
wow
15
Connie Talbot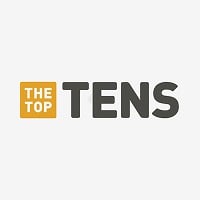 Connie Talbot (born November 20th, 2000) is an English child singer who rose to fame as a finalist on the first season of Britain's Got Talent. She is currently active as an independent music artist on YouTube.
Connie has gone from the cutest little six year old girl I have ever seen to an absolutely beautiful young lady with a great voice. She's better than most of the pop stars out there today she's real and she's done it on her own
Connie not only has a stunningly beautiful voice and a sense of music and timing well above her years, but she also has an absolutely beautiful personality.
She is my one of favorites singer in the world. I think she take care of her voice, she will be great singer in the history of music.
Ever since she was the cutest little six year old singing in Britain I've been a fan she's amazingly talented humble and sweet
16
Ilinca Bacila
15 year old Singer/songwriter from Romania, best known for her yodeling she a very talented country/pop singer and a natural Actress. Very talented young lady with personality plus..
Since 15 years ago, Cluj got a gift from heaven, a gift is Ilinca
Cluj's gift is now beautiful gift to the world that we treasure.
Ilinca is an amazing performer in whether it's English, Romanian or French, she is awesome, an audience favorite.
17
Valerie West
Valerie's a young performer yet professional and multi-talented. Love your songs and your voice! I have my favorites from your YouTube channel. Keep it up young lady!
Very talented young lady with fantastic voice quality. Has a great future ahead of her.
Extremely talented and poised young lady with a fantastic voice!
Beautiful and wonderful! Very talented young lady and fantastic voice!
18
Brooke Falls
Music is dear to me and I consider it candy for the years. Every few hundred years or so, a natural, beautiful talent is born to sing and entertain. I am fortunate to have found Brooke Falls because she is an amazing, beautiful and wonderful young girl. I know she will go places and will always get my vote! Her voice already stole my heart!
Brooke has an exquisite voice... Her tone, sound and control are absolutely amazing. She can shape her vocals to beautifully sing opera, crossover and her music on iTunes is a very sophisticated '60s folksy and utterly charming sound. Less known than others, however very talented!
An extremely wonderful and talented young lady with vocal abilities well beyond her years! She demonstrates one of the most beautifully natural tones that I have ever heard. A true gift to the ears! She sings with so much clarity and passion and has so much versatility in her voice and music. She is a pleasure to listen to as well as watch p, as she truly is able to draw in her audience! A star for sure!
Brooke is incredible singer she has beautiful voice with soft sweet tone. Looking forward to many great things from her in future
19
Anastasia Petrik
The most beautiful and talented child star on the planet today! She has an amazing range and is very professional.
Correctly spelled Anastasiya Petryk from Ukraine is the most beautiful and talented child star on earth today. She is talented beyond her years and has the stage dynamics of a seasoned performer. Her sister Victoria is 5 years older and is also an amazing talent.
20 Michely Manuely
21
Ellie Occleston
Please vote for Ellie, not only a very talented singer one of the nicest young ladies you could wish to meet
Please vote for Ellie... Not only is she a amazing singer... She's a amazing person.
Ellie is the most talented girl I've ever met! Her voice is phenomenally flawless to the point it touches your soul and all the bad things seems to dissappear for a moment!
Ellie is a very beautiful person with a very beautiful voice
22
Miruna Popescu
Miruna is a very talented and charming girl from Rumania. She does various kinds of music from Wrecking ball to Ave Maria. Always investing herself completely in the song. A possible world star from a country we don't know that much from a musical point of view
23 Laura Kamhuber
24
Jotta A
Look at his videos and you will see. Extraordinary Voice he got.
Because is the the best
25 Adel Korshov
26 Rhema Marvanne
27
Hollie Steel
The most talented young singer I know of and the sweetest peron ever
Deserves it all! Very talented and kind. Such a sweetheart
A hardworking, talently blessed artist with a big heart for everyone. Always striving to be better even though at a high level already by the age of 16. She'll have an amazing carreer on West End or other theatres. A sweet and beautiful personality
28 Adriana (Nita) Blanc
29
Shreya
--also known as Sreya Jayadeep
On YouTube: "An out standing performance by Shreya and Judges comment about Her" --excellent inflections for such a young age.
30
Yasmin Yamashita
If you're looking for listening pleasure, Yasmin is a number one choice. I have listened to her singing of the Japanese version of The Rose countless times, plus her Brazilian songs and other Japanese "Enka" and I won't get tired watching her on YouTube. She is singing (not shouting) and effortlessly reach high notes. Her transition from normal voice to falsetto and back does not diminish the quality of her voice.
Just listened to her singing Shiroi Yuki... was won over immediately.
She won a singing contest for kids on T.V. program in Brazil this April (2014). She sang nine songs, seven Japanese songs and two Brazilian songs, and got best singer prise eight times. She sings very beautiflly and gently. Her voice is already matured and has slight vibration which get sitimulate your heart. She was ten years old when she won the contest and eleven years old now. She is a 4th generation of Japanese-Brasizian (may be) and lives in Sao Paulo.
"Programa Raul Gil - Yasmin Yamashita (Waremokou) - Jovens Talentos Kids 2013" on YouTube shows smooth breath and tonal control, as well as excellent improvisation.
31 Shay Hamber
32
Amira Willighagen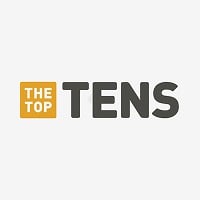 Amira Willighagen is a Dutch soprano singer who won the sixth season of Holland's Got Talent in 2013 at the age of 9.
33 Elena House
34 Jasmine Clarke
35 Cleopatra Stratan
36 Hannah Richardson
37
Katie Marshall
Please vote for Katie. She is so talented.
The best Classical Soprano born after 1996
Katie is the best!
The best young Soprano
38 LivziEm
39
Cody Simpson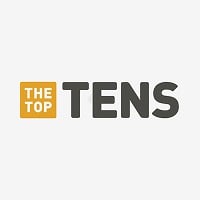 Cody Robert Simpson is an Australian singer, songwriter, musician, dancer and actor from Gold Coast, Queensland, who was previously signed to US record label Atlantic Records.
40 Anfisa Vistingauzen
41 Lalduhsaki
42 Chenle Zhong
43 Miruna Pinzaru
44
Park Ji-Min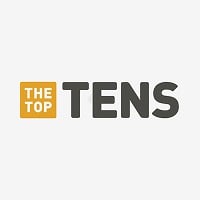 45 Safa Bashir
46 Crina Furculiţă
47 Aycha Hajar
48 Jada Facer
49 Milena
50
Carly Rose Sonenclar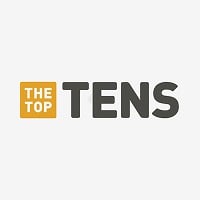 Carly Rose Sonenclar is an American singer and teen actress. In December 2012, she became the runner-up on the second season of the American version of The X Factor.
Pure talent... Should have won the X factor...
PSearch List