Best Singers Born After 1998
ri13chi
The Top Ten
1
Jackie Evancho
Extended career; runner-up "America's Got Talent," excellent vocal control; platinum and gold level albums; sings in various languages. USA - ri13chi
Best singer of any year. She has a once in a lifetime voice.
Velvety voice--now that her lower register has come in... Enchanting. Listen to cover of Coming Home... Beautiful tone!
Youngest artist in US chart history to have a Platinum album, including three Billboard Top 10 albums, and five albums that hit #1 on the billboard "Classical" chart.
V 1 Comment
2
Nikki Lickstein
Nikki Lickstein is a breath of fresh air, with a bright future ahead of her! Her voice wraps you up in a warm blanket of her soothing words delivered in that sultry voice! I could listen to her all day!
This young woman is amazing, her unique voice is something everyone must have the pleasure and thrill of experiencing. If you are looking for a beautiful sui generis voice, you must seek out Nikki if you have not already. Share her beautiful lyrical music, your friends and family will thank you. A rare beautiful gem.
On YouTube: Sunday Afternoon (Nikki Lickstein Original)
Love her sound!
V 35 Comments
3
Jannine Weigel
Over 1.5 million subscribers on YouTube (over 1/2 million per year); sings in many different languages; excellent vocal output with emotional expression. Multi-talented: singer, actress and active participant in promotional video ads. Thailand-Germany - ri13chi
- 2,000,000+ subscribers on YT right now
- 2,500,000+ likes on FB
- she had 12 her original songs.
- she was actress 4 thai series & 2 movies
- she was on stage in Indonesia, Cambodia, Hong Kong
4
Jasmine Thompson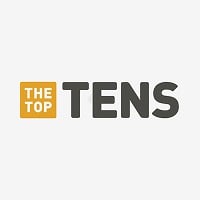 Jasmine Ying Thompson, better known professionally as just Jasmine Thompson, is an English and Chinese singer and songwriter.
Most unusual soothing voice--air caressing her vocal cords, producing a warm smokey tone.
Over 1.9 million subscribers on YouTube; excellent intonation. United Kingdom - ri13chi
5
Connie Talbot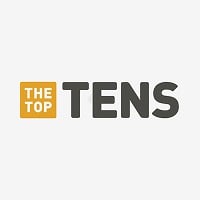 Connie Talbot (Born November 20th, 2000) is an English child singer, who rose to fame as a finalist on the first season of Britain's Got Talent. She is currently active as an independent music artist on YouTube.
Approaching 1 million subscribers on YouTube; extended career; participant in "Britain's Got Talent." Plays various music instruments to accompany her vocals. United Kingdom - ri13chi
6
Anna Graceman
Extended career; excellent powerful vocal control; excellent piano skills. USA - ri13chi
7
Jasmine Clarke
Excellent powerful vocal control, sings in various languages, creative video production skills. Australia - ri13chi
8
Omar Arnaout
Excellent powerful vocal control; excellent stage presence and sings in various languages. Romania--United Arab Emirates - ri13chi
9
Skylar Stecker
Excellent powerful vocal control. USA - ri13chi
10
Tazmin Barnes
Her songs have an authenticity of intent. Clever melodies and blatantly honest lyrics. Tazmin performs with an intensity well beyond her years. Unique and unpredictable.
A wonderful, mellow tone to complement her stunning vocals and amazing songwriting capabilities!
Wonderful live performer and a very talented songwriter - she will go far!
Great onstage presence and charisma as well as a fantastic voice. Sure to do well.
V 16 Comments
The Contenders
11
Solomia Loukianetz
Excellent powerful vocal control and sings in various languages.Ukraine - ri13chi
12
Angela Vázquez
Extended career; plays various instruments and sings in various languages. Participation in philanthropic events. Mexico - ri13chi
13
John-Robert Rimel
Perfect Pitch, Beautiful Tone, Sings with Emotion, Feels what he Sings.
14
Tina Siciliano
Powerful voice, Soulful, Sings with passion, Perfect Pitch
15 Krisia Todorova
16 Jessica Baio
17
Jacob Sartorius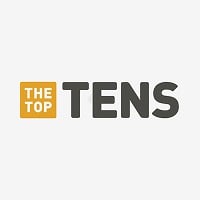 Jacob Sartorius was born in Oklahoma. Jacob is a singer known for his top 90 hit Sweatshirt, which amassed over a million YouTube dislikes in less than a year, and other singles ABC remix and musical.ly clips. Jacob Sarorius has a YouTube, Twitter, Instagram, and other Social Media.
What! He's terrible!
The best
18
Noelle Maracle
Lovely smooth voice.
19
Madison Beer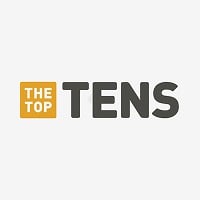 Madison Elle Beer (born March 5, 1999) is an American singer and actress . She gained media attention after pop star Justin Bieber tweeted a link to a video of her singing . She later signed to Island . She is a model and singer with over 7 million followers on Instagram . She has a boyfriend named ...read more.
20 Molly Jeanne
21
Angelica Hale
On YouTube: Angelica Hale Covers Alicia Keys - Fallin (8 years old) - ri13chi
22
Angelina Jordan
One of the most incredible wonders of the world. A virtuoso!
23 Dayana Kirillova
24
Miruna Popescu
"Sam Smith - Writing's On The Wall (from Spectre) by MAYA Pop" on YouTube. She is also known as MAYA Pop.
25
Hannah Richardson
"Songbird by Fleetwood Mac (Cover by Hannah Richardson)"
26 Claudia Tripp
27 Sapphire
28 Tereza Todorova
29 Oana Cenuşe
30
Brooke Falls
Beautiful voice!
31 Madi Lee
32 Marlisa Ann Punzalan
33 Martine Singer (Ronning)
34 Emily Faith
35 Sonya Lapshakova
36 Lina Kuduzovic
37
Kiah Spurle
A young powerhouse!
38
Breeze Redwine
.. she has the most incredible voice since Adele, Tracy Chapman and Amy Winehouse ..
She is unbelievable .. sing a coversong and change some and it sounds better than the original ..

in case of '7 Years' by Lukas Graham - ".. Breeze sings this version with such skill and emotion that it makes the original seem like a trivial throw-away performance in comparison .."

And about 'Crazy in Love' by Beyoncé - " .. The difference between this version and the version it is based on is just simply amazing, how 2 versions of the same song, using essentially the same elements, canbe so different is astonishing... "

About 'Hello' by Adele - ".. Breeze sings this excellent version in a lower key than the original, takes off the polish of the original, roughs up the edges and adds some real soul to the song bringing out the emotion to a much greater extant than in the original .. "

these are only 3 comments she got for songs ..

Watch her videos, listen to her ...more
39 Anastasia Petrik (Nastia Petrik)
40 Aditi Iyer
41 Liya Shamsina
42 Alexis Gregorie
43
Samantha Potter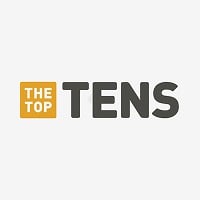 Her lower register is wonderful as she matures! I am intrigued by how she has that country cadence without the baggage!
44 Carmen Wyler
45 Sofia Tarasova
46 Michely Manuely
47
Ava Maha
Great Potential! Sh Can really wail!
48 Aliyah Moulden
49
Amira Willighagen
One of the best voices in the world, today. It is absolutely ridiculous that she is ten-years-old!
Underrated!
50 Joy Kate
PSearch List
Related Lists

Top 10 Songs Where the Singer Starts Singing After 1 Minute or More

Top Ten Bands that Were More Popular After They Replaced Their Lead Singer

Top Ten Female Singers Who Still Look Hot After 40

Top 10 Singers Who Worsened Their Reputations After Acting in Movies

Top Ten Singers Born Under the Capricorn Zodiac Sign
List Stats
500 votes
203 listings
2 years, 363 days old

Top Remixes
1. Jannine Weigel
2. Jasmine Thompson
3. Connie Talbot

ri13chi
Error Reporting
See a factual error in these listings? Report it
here
.