Best Singers Born After 2002
We would like to know what you think who is best and most talented singer who born in 2003 or later (maximum age of 10 yrs on 31th December 2013). Most of them are known from Youtube or T.V. auditions.
The Top Ten
1
Sapphire
Sapphire has a huge voice for someone so small. You can see Sapphire loves to sing and carries emotion with each song. Sapphire is a regular contributor to Youtube and seems to have gained huge support from around the world for her work. We look forward to seeing this super talent develop over the coming years...
I have been pleased to offer my support to Sapphire for a while now. She has an exceptional voice and feel for music, and such a wonderful personality. I was struck when seeing her live by the power in her voice and her ability to connect with the audience. It is not often you get cries for More after just one song.
It is the combination of talent and personality that is making her so popular on You Tube, and I am just so pleased to add my vote here.
Hard to find someone so young and yet with such a big and caring heart. And Sapphire is just like that for both, people and animals. If you ever meet her in person you wont believe how is that possible for a tiny girl to sing with such a strong voice. And there is something in her voice that bang in the middle of your heart. You can't learn that. You have to be born with that.
Sapphire is one of the best child singers I have heard and her voice really touch my heart when listening to her angelic voice, besides of her gift she is also a nice and kind girl seeing how she is bonding with her sister skye and her other friends, it will be a really amazing opportunity to meet and greet her, and it is a big honor to help Sapphire here by voting to her...
2
Erin Bolland
Beautiful singer with a powerful and beautiful voice and expression. You don't just hear her songs, you feel them.
What a voice.. This young girl has a very bright future.. Her rendition of How great thou art gave me chills, amazing
Great voice lots of passion and big things for future x
Erin has an amazingly powerful and beautiful voice and expression.
3 Tiffany Ferrary
4
Olivia Ooms
Olivia has such a powerful voice for only a 12 year old!
Olivia deserved to be #1! She's amezing singer and songwriter!
5 Chelsea
6 Kassie B
7
Jojo Siwa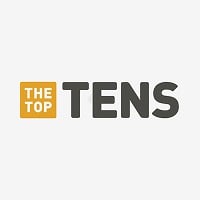 A better dancer than Beyoncé.
8 Paris Brown
9
Amira Willighagen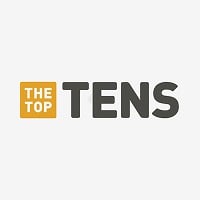 Amira Willighagen is a Dutch soprano singer who won the sixth season of Holland's Got Talent in 2013 at the age of 9.
NOW at 15 is absolutly the best soprano, opera and cross over singer in this world
Amira is one of the extremely rare female vocalists who has a natural "Squillo" - this allows her voice to cut through the orchestra, and has allowed her to sing operatic arias without needing to force her voice. This is what makes her upper register so brilliant. Her voice is maturing beautifully.
Of all the new young singers and there are many fine new ones, Amira is one of the most promising and exciting. If she is managed well by her parents and other proffesionals, she will probably be the finest classical/opera singer of our generation. I hope she will be.
She has incredible emotional impact
10 Elena Hasna
The Contenders
11
Angelina Jordan
Angelina is the reincarnation of jazz spirit itself. Her voice is just magnificent.
The best blues singer that has come along in a long time. Good going Angelina
12
Madi Lee
Love you madi lee
13
Kaitlyn Thomas
Great singer-songwriter, sings about many issues which is always fantastic to see.
Miss Kaitlyn has a voice from inside out. You can feel the song as she expresses it while singing. Ms. Kaitlyn can create her own unique version of a cover and comes out better than the original artist. Ms. Kaitlyn has an amazing future ahead of her :-)
14
Sheila Wiedmer
She's the best 12 year old singer I've ever heard,check out her YouTube channel and subscribe, like and comment : Sheila Official
15 Natalia Atkinson
16
Ozreale Baldwin
Amazing and beautiful voice
17 Marisa McKaye
18
Leana Wiedmer
She's such a great singer. Check out her YouTube channel: Leana Official
Love she
Leana is the best 14 year old singer I've ever seen and heard. She's so beautiful and talented and got an amazing voice❤️
19 Fitri Cerado
20
Grace VanderWaal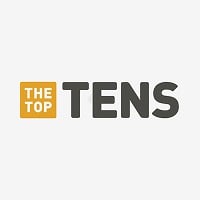 21 Sterre van Boxtel
22
Aditi Iyer
Aditi has a powerhouse voice, very original and powerful. Just nine years, but sings with a lot of soul and expression.
Just searched her, she has an official channel, already at of 10 sounds way beyond her years... Does she compose too? Any original songs? I m sure a label would surely be looking fora voice like hers.. Perhaps..
Simply incredible.. What a voice!
Hard to believe. Gifted voice
23
Christina Aguilera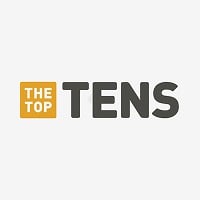 Christina María Aguilera is an American singer, songwriter, and record producer, best known for songs such as "Beautiful", "Genie In A Bottle", "Fighter", "Hurt", "Dirrty", "Your Body", "Lady Marmalade", "Reflection", "I Turn To You", "Come On Over Baby (All I Want Is You)" "What A Girl Wants" and ...read more.
Christina Aguilera has underwear that is older than any of the other names on this list.
Very bizarre that she is left on this list, as she is nowhere close to the correct age.
She is the best
Christina Aguilera has underwear that is older than 2002, and does not belong on this list, as she was 22 YEARS OLD IN 2002. [she was born in 1980]
24
Niu Xinxin
Wow! You're right! I saw her on YouTube! She's good!
Niu was born in Shangqiu, Henan, China. That's a long way from here. But do give Niu a chance. This girl is cute and cool. Popular and professional. Talented and together.
25 Kaitlyn Maher
26 Lyca Gairanod
BAdd New Item