Best Singers In One Direction and the Wanted
Who do you think is the best singer out of One Direction and The Wanted combined?
The Top Ten
1
Zayn Malik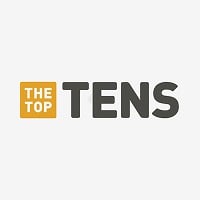 Zain Javadd Malik, born on 12 January 1993, who records mononymously as ZAYN, is a British singer and songwriter. Born and raised in Bradford, ZAYN aspired to pursue a career in music from a young age leading him to audition as a solo artist for the British reality television music competition The X ...read more.
I'll break it down, so everyone can understand. Lets start with the weakest singer to the strongest. First lets look at Siva and louis, in this matchup louis would win because he has a higher vocal range due to his thin voice, compared to siva's husky and restrictive voice. Next niall and max woukd be a draw due to similar vocal capability. It will depend on their confidence and experience. Then tom and harry would be close but tom would win because of harry's vocal limitations and straining. Next will be Max and Liam this will be a draw because they both have similar vocal ranges and have a lot of control, experience & confidence. Then lastly Nathan and Zayn, Zayn would win this because he has a bigger vocal range and also he can do whatever nathan and max can do combined together. Zayn's voice is like rnb/soul version of Adam Lambert's, whereas Nathan has too much rasp and limited vocal range. I know he can hold some high notes longer than Zayn but we are talking about vocal range ...more
In 1d the best singer hands down is Zayn due to his wide vocal range. Other members are good to but they all lack something in there vocals. For example Harry can't really hit a lot of high notes or low for that matter, and when he does try to sing high it feels like he is screaming like the live performances of story of my life and on the other hand liam is the 2nd best singer for his low notes, falsetto and voice control. He can sing a lot of low notes but can't sing high live just like in best song ever performances his voice gives out. The other two members of 1d, Niall and louis have unique and distinct voices but not the best. The only contenders I see for this showdown would be nathan and zayn. The reason I voted for zayn is because he has a smooth rnb kind of voice and nathan has too much rasp for my liking. Also nathan just had a surgery so I don't know how much he will recover but Zayn been smoking since he was 15 so they both have a handicap. My money would either be on ...more
Zayn has a wonderful voice and wide range with impressive limits for someone whose vocal range is still developing. I foresee him becoming a very powerful singer.
Zayn is a great singer and cute
2
Louis Tomlinson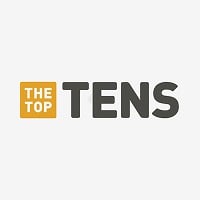 Louis has a really beautiful and unique voice. He should really get more solos.
His voice sounds so beautiful and like an angel
He has such a distinctive voice and is the best during live performances. Also you can hear the emotion in his voice.
He is the highest tenor of the group, his voice have a hight tone
3
Nathan Sykes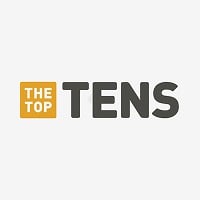 Nathan James Sykes is an English singer, songwriter and record producer. He is best known for being the youngest member of the British boy band The Wanted.
Yeah, I'm gonna shoot for Nathan. Although Zayn has an amazing voice with a pretty wide vocal range, so does Nathan. Nathan's lower and middle octaves are way more controlled and tamed than Zayn's. And even though Zayn can hit higher notes, it still counts for how long he can hold them. Nathan beats him in that. His voice is AMAZING. And rasp isn't necessarily a bad thing. I happen to actually like a little bit of rasp in a guy's voice - but that's just me. So in terms of actual singing and experience, I'd say Nathan has the upper hand.
Such a strong voice! You can hear the richness when he sings 'I Found You'. His vocal range is incredible and he can hold those notes for such a long time! The texture in his voice is amazing! Love him!
Nathan is incredible singer and an amazing songwriter. He can hit high notes with his powerful voice.
Sorry but he is better than Zayn.

He has a great control of his lower register and he is way more powerful and resonant in the middle one.
He can substain high notes very well but doesn't use the falsetto register very much.

As vocalist he is way more trained, with a better technique and honestly even more style.
4
Niall Horan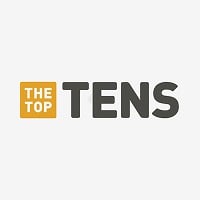 Niall James Horan is an Irish singer-songwriter and guitarist, known as a member of the boy band One Direction.
Niall's voice is original and can't be find in any other man in the world because it's unique. I rekon his voice hasn't been much credit in the past, but I believe that Niall has demonstrated his vocal skill and cleverness step by step and by working hard. He can dance, he can rap, he can do different accents and speak different languages, he can play guitar, drum, and maybe piano too... He can do everything! He's amazing! I also love his attitude and behaviour on the stage: he's the most endearing and lively in the band in my opinion. I love him and I hope his voice will be more considered in the future! W Niall!
Niall's voice is unique. It's not like Liam or Louis' common voice on a guy. His is raspy and scratchy and he can also go really high. His version of Baby is priceless and when him and Olly Murs sang Heart Skips a Beat he nailed those notes! He has he best voice in 1D or the wanted - DivaDirectioner
I love Niall's voice so much..
Niall doesn't get much credit but I believe he has 1 out 5 best voices!
5
Harry Styles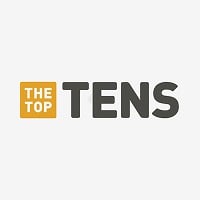 Harry Edward Styles is an English singer and song writer, known as a member of the boy band One Direction .
It's Harry's voice that makes me listen to 1D songs.
He has that magnetic personality and I actually bought their new album
Because I love Story of My Life the most.
Harry Styles is so SEXY! He has that face and personality that no one can resist! I LOVE YOU HARRY STYLES!
I'm in love with his voice. He has a dark and deep voice which I like a lot. He could have come easily first.
My Harry is so adorable! He is the BEST SINGER EVER!
6
Max George
Max is brilliant in fact he was a guest star in Glee.
This sounds really stupid but if Glee was rebooted he could be the new "Puck" yeah I know Max is British, but fake an American accent.
Seriously? Max George below Louis and Niall? Louis' voice is so weak and always cracks. He always sound off key live. Niall's isn't bad but my personal opinion is that Max is just a better vocalist. Louis should totally be last on this list. Sorry if I offended anyone.
His voice is outstanding.. Zayn has a good voice but is good looking byt MAX has an outsanding voice.. he rocks
7
Liam Payne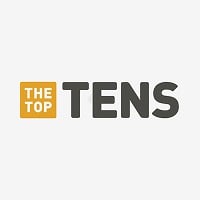 Liam James Payne is an English singer and songwriter. He made his debut as a singer when he auditioned as a solo artist for the British television series The X Factor in 2008 with "Fly Me to the Moon" by Frank Sinatra.
How come liam is on 5? He deserves to be on the top. Everything is so perfect about him. His powerful voice, his high notes, his low notes. Give him a listen and you'll know.
THE ONE WHO VOTE TOM PARKER TO ME HE'S A WORST SINGER EVER, AND I'M SORRY I'm NOT TRYING TO BE MEAN IS JUST MY OWN OPINION. ANYWAY LIAM SHOULD BE THE TOP LIKE #1 JUST BECAUSE LIAM IS WAY BETTER THAN TOM, AND MAX TOO BUT GOOD THING ZAYN IS IN THE TOP I GET IT BUT STILL that's WHY TOM IS IN 8TH PLACE.
Liam is an amazing singer! How is he so low?
How is liam on 7? He can be on 2 or 3. How is max george better than liam huh?
8
Tom Parker
The Wanted are way better than One Direction. They have looks AND talent!
Hey, u shouldn't be surprised, 1D topped the charts. I didn't even know what The Wanted exists until now. No of fence though. That was kinda mean... Sorry!
He shouldn't be on the bottom,he should be on the top below Nathan
Tom rocks,at least more than Liam
9
Jay McGuiness
Jay Mcguiness is just not heard enough his voice is amazing and I think he should be no1 above them all
He's perfect talented inspiring and flawless
Pure, beautiful perfection
10
Siva Kaneswaran
Love your sharpness of voice..
Nah...
BAdd New Item