The Gazette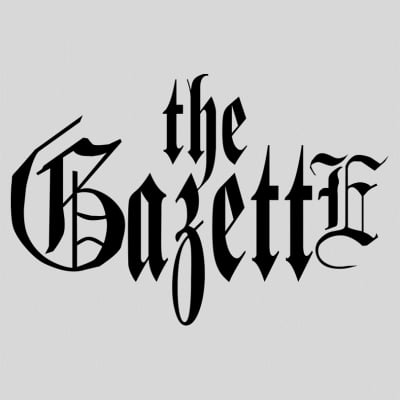 Uploaded by BKAllmighty
Info
The Gazette, originally known as Gazette, is a Japanese visual kei rock band from Kanagawa formed in early 2002. The band is currently signed to Sony Music Records.
Comments
Top
Popular
Newest
More than any other band in the world, The GazettE strive to achieve the very highest quality in every single performance they give, and give they do; every song carries its own strength, and are consistently played with endless vigor and incomparable love and respect.

Love that is held very rarely in artists nowadays!

They retain a passion so powerful within themselves, that with every single live concert they give us the ultimate pleasure of seeing, they explode with emotion, and share all of their vulnerabilities with us as their loyal Sixth Guns; there are not many bands out there that I can honestly say this about, for many others who have found, discovered and maintained their success have become lost in their egos, and are incapable of conveying such beautiful feelings to their following.

The GazettE have never, EVER failed in this regard.

They hold a deep and profound adoration for each and every single one of their fans, no matter who they are, ...more
The GazettE is a visual kei rock band from Japan. They have fans everywhere in the world! Exciting, emotional, unusual, beautiful music, wonderful artists, who's performing are full of energy great atmosphere and joy of music! So fans know GAZEROCK IS NOT DEAD!
The GazettE deserve this big chance, this year is they're 10th anniversary! Those guys changed my life, in a good way of course.. They have given me so much inspiration and happiness! They're making every day of my life awesome. They've been working so hard, and they're all adorable guys with lovely personalities If the GazettE get to do this, maybe they'll have a tour in Europe? Who knows, and if they'll do, I'll never be thankful enough to the olympics
The best rock band since 2002. They are fantastic, I love their music and have been a fan for years. Every person I've introduced to their music has acknowledged their fantastic musicianship as well as showmanship and professional performance caliber. 2012 is the beginning of a new era and there is nothing else that represents this new change than the GazettE and their powerful style of music.
They have so much talent! I feel like not putting that talent on an international stage would be a waste, and that the olympics would be the perfect place for them to shine and let the world know about them. This group is a very unique band and they have such a wide range of music, that everyone would be able to find something of theirs that they enjoy. I wanna see them at the London Olympics!
Hard Working Gentleman with unbelievable talent. They put their heart and soul into their work and it shows to the extent in which their music makes you feel emotions that you yourself had no idea you had. The Gazette, Hats off to you!
The GazettE would be perfect, would give an Opening wonderful addition to an incredible performance. They would be perfect... They are perfect! They deserve it! They are amazing, their songs are really amazing too! Insist would be perfect!
The GazettE's music has pulled me through some hard times and I would love to see them perform to such a large audience. And they have such varying styles with their music.
This band is the one of best rock band actually in Japan
They are the best, they make my day and every other fangirls too, so please let the go there, they have worked hard to be there where they are now
The GazettE are a awesome band! I only recently discovered the band I fell in love with them even though I'm not Japanese. Their songs inspire me a lot and they really are working hard to achieve their goals their good people. I admire them and I really really hope they tour to Australia
In my opinion.. They're the greatest rock band in the world.. They're the most famous Visual-Kei band in Japan.. And so their music too.. I can image that they're stepping onto the stage and playing some hard rock songs like Filth In The Beauty or Cockroach or to ending with some ballad songs like Guren or Pledge... I know that would be gorgeous seeing them in Olympic Games 2012... Vote for Gazetto now every fans... They deserve to become a well-known band...
I absolutely LOVE the gazettE! I think this would be great for them, not to mention they have great quality music! And it would give people the chance to hear some music from another place, which I think is awesome.
The GazettE is an awesome music group. They are really living their music with all their heart and soul. Rukis voice is just awesome and the other member's music make his lyrics feel really intense. And they can play many different styles like ballades, rock, metal. They can do everything perfect without disavow (I don't know if it's the right word; not a native English speaker) themselves. And they should really have the chance to show their music to everyone in the world.
The GazettE should be the first! The lyrics of their songs are really really great! Meaningful and very very AWESOME! They made me realize that J-rock is the BEST! Nothing can surpass the GazettE's awesomeness! GAZEROCK IS NOT DEAD!
They are just the most amazing band in the world. They are so talented and everyone should appreciate their music.
They really helped me through so much pain. I love them for just existing.
This is Reita's, Ruki's, and Uruha's last band. I want to see them perform at the 2012 London Olympics Opening Ceremonies and have them remember this special event. I've heard they were coming to Europe for some tour. So it would be amazing for them to do something so huge. If I can't tell Reita how much I love him by fanmail on Internet, at least I want the GazettE to know their fans love them very much. Going to perform at such a place would be a huge step for them in their music career.
Gazette put everything they have into their music, I could write an entire paragraph about why they deserve this but I can just honestly say that they are amazing, probably the best artist of our time and they deserve to show the world.
An incredible Japanese visual kei band. This band is full of talents! The visual is handsome, the music is amazing, the lyrics are fantastic!
Gazerock is not dead!
The gazette will rock the place!
Please vote for them! Everyone will have a Great Time with the gazette! Please vote for them! Please &
They deserve to play there
Every time I hear their songs. I'm feeling excited. They are the best band I've heard so far and they're my 1st visual kei rock band that I like. Their style/genre of music from ballad to heavy metal are just what I need. It's like they are my drug and I want to overdose with it. Haha~
Their songs make me feel something that I just don't get from other's music.. I know I love them and my 2 sisters do as well.. One of my sisters is really is stingy and once said that the only concert she would buy a ticket to is a Gazette concert... I don't know about other parts of the world but I know many people here in Houston, tx love the Gazette. I know they have gone to Germany so I'm sure people in Europe would love to hear/see them. I think this would be a great way to share the gazelove with the world.
These guys are amazing! They belong up on that stage! Please vote for The GazettE! Their music has personally pulled me through many hard times, let's give them the thanks they deserve!
Their songs are absolutely amazing, and the lyrics touch some very delicate topics, especially songs like Guren, Filth In The Beauty and Taion. And Ruki's (the singer) voice is really good, it has something to it that touches people's hearts.
I think they really deserve a chance like this. It would show the world not only who they are, but also how good Japanese music, as well as Asian music in general, can be.
The GazettE are an amazing Japanese band and have been together for a decade. They really deserve this opportunity and it would mean so much to their fans if they can perform at the London olympics. They make such great music and it would be exciting to see them perform.
Related Lists

Best Songs by The Gazette