Jang Geun Suk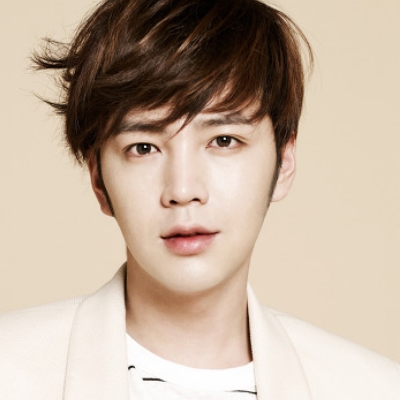 Uploaded by TaeBooty
Info
Jang Keun-suk is a South Korean actor and singer, He is best known for starring in the television dramas Beethoven Virus, You're Beautiful, Mary Stayed Out All Night, Love Rain, Pretty Man and Jackpot.
Comments
Top
Popular
Newest
Because he's got the looks, the voice, everything! A very talented person and by the way, he's also a genius and this is not a joke. You'll love him. You won't regret if you vote him so please vote for him. He's a total performer! He's very talented. He's my favorite since I was 10 and now I'm already 16 but he's still #1 because of his talents. He's good in acting, singing dancing, modelling, playing instruments (guitar, piano, flute, etc. ) cooking, dj, a good mc, a composer, he can rap, knows sign language, he knows how to speak different languages. If I'm not mistaken, its 15 or 20 plus. If you think that I'm just joking, you can search it there are also some videos that he himself is the interpreter of his co actors and actresses since. He was even chosen to act as jun pyo in boys over flowers but he did not accept it since he's making another project that time because he's in demand! He's the one! SIMPLY THE BEST!
He has such a good voice... In my opinion a lot of people would be reaaly happy the hear and listen to him live since this wave of kpop is getting bigger and bigger all over the world. Now there are a lot of Korean events and parties in London with Asian dj's and everything so I think it's already time to show all those fans some of those artists.
Jang Geun Suk is a very talented artist. Her voice is amazing. And that will put your best effort because it does so in everything he undertakes. He sings, acts and plays several instruments. Please vote for him.
I would so love to see this talented actor/singer on an international arena. He is such a versatile and a very energetic performer that I am sure everyone will enjoy watching him as I do. He also speaks good English and so will surely be able to hold himself well. Me and My ECI sisters would be very grateful if he is considered and eventually chosen
Jang Geun Suk (JKS) is such a devoted and passionate actor and singer. Every time I watch his dramas and music videos, I can see how GREAT he is. I hope that he'll continue to inspire people, specially me, through his amazing career and awesome talent. Thank you JKS even though you don't really know me but you'll be always in my prayers. God bless you and I'll hope that you'll have a continuous success.
Jang Keun Suk which known as Asia Prince, is such a talented guy. Although he is not a professional singer, but because of us-eels(fans), he has full filled our wishes. Not only in acting but also in music industry. He will never let us down. He will keep improving himself till the best for us. So, why don't we give him an opportunity to show his love for us?
Gorgeous voice! This voice is easily recognizable. Jang Keun Suk excellent actor!
He is the most perfect artist in the world, his performance, his voice, everything about him is perfect, I never met someone as great as him! All eels we support! He always encourages us with his perfect smile! Really is adorable!
Because for me he is the best... I like him for being honest in everything... He is a versatile singer.. Very good in acting... And most especially he is very nice to his fans... And know English too...


He's a versatile singer, performer and actor. He's got the good looks and good at heart. He's our Asia Prince, who captures the heart of many people not only in Asia but in the whole world as well. Holding such title should be given the chance to Perform at the 2012 London Olympics Opening Ceremonies for him to show to the world that he's got a spectacular talent that would make the world amazed and loved.
His performance is very good. His voice is very unique and he is a good actor especially in his latest drama called Love The Rain. Everyone can go to watch. He is a talented actor and singer. So, please choose him. Support! You would not regret.
Jamg Geun Suk means love. Means talent, friendship, devotion and an amazing ability in acting ans singing. He's the best. The Prince Of Asia. Forever.
Even though he's more of an actor than a singer, his voice quality is really good. In fact, he's the first foreign artist to reach the number 1 spot on Oricon chart Japan when he released his debut single there last year. I want to see and hear more of him &
Oh well, Jang Geun Suk have a voice really awesome and beautiful. Never ever fails to impress, either in acting or singing is just amazing.

Conquers the world Asia Prince! Eels we are with you!
He has an incredible voice. Very patriotic and a wonderful representative for his country. His personality is open and honest. Because of his wonderful personality and his fame throughout Asia I believe he has all the qualities that the Olympic games stands for. Please choose him!
Of course Jang Geun Suk, he is"Asia Prince"... He is very famous in Asia and outside Asia too. He is active person and unique. He is someone who is very successful. He has fans from all over the world.. It will be a great thing if he there...
His voice is just superb. Even if we don't understand what he's saying and singing, we'll appreciate it. Because he's a good actor and he can put his feeling on the lines and lyrics. And he's well-known as Prince of Asia. He'll soon become World Prince!
He's very popular in Asia, he have a great personality, and he is very charismatic. His performance is really good, he is very honest and friendly is a great person, have a lot fans around the world, but have more a lot in Asia, please choose he!
He is currently Asia Prince but he aspires to be World prince and he will be one, given his all rounded performance. Not only he is good in acting, he sings and dance well too, and is a director and song writer too.
He was even able to fill the tokio dome can you imagine singing in the olympic games? He would be the best representative of Asia 'cause he is so well know there and is called Asia Prince.
He is a great actor and very good singer, he has great connection with audiences on stage, his performance is so vivid. He has great fan base in Asia and International.
Jang Geun Suk is a South Korean actor/singer who is hailed as the next Bae Yong Jun (the first Korean Wave star in Japan & Asia). He is very popular in Japan, China and throughout Asia. He is unique in that at the young age of 24, he can think outside of the box, is game to try different and new things, a chameleon who has many different images, a perfectionist, an entrepreneur (started his own company when he's 22). His fans range from little kids to people over 80 years old. Not only he is a good actor, he is also a good singer with a deep voice which is most attractive. His down to earth personality, honesty, family values, cheerfulness, seriousness, are some of the qualities that his fans admire about him. He is a role model to young people and an inspiration to many including those who are older than him. He will be a perfect youth representative from S. Korea and Asia.
Why must Jang Geun Suk? He had been sang Korean anthem in Tokyo Dome for baseball match friendship games between Korea and Japan. So, He has his EXPERIENCE and ABILITY to do that. Second, he has a big heart and warm hearted to unite all people in sports, because he likes sports also in swimming, basketball and else. Third he is a GOOD- QUALITY singer which has a briliiant brain and GENIUS to sing many type of songs. That's why he DESERVE to sing in the OLYMPIC OPENING. Last but not least he SPEAKs English well also speaks Japanese fluently as a plus. MAKE HIM in top ten list! Please.
He is definitely someone who sings with his heart and from his voice, we could actually hear the message he's trying to convey. Eventhough technically he may not be as good as a professional singer but what impressed us is his sincerity and effort in all his LIVE performance! He definitely has the ability to lift up the atmosphere by using his beautiful voice in such an important world event, bringing people from all over the world to come together and be united as one for this special day! Someone like him, who is well liked by Asians and even Europeans, has proven his popularity and so please VOTE FOR JANG KEUN SUK to perform for the world, warming the heart of everyone with his voice and sincerity!
HE'S my favorite and my dream brother. He's very good. He's our favorite. Me, my mom, dad, grandparents, cousins, neighbors and friends. Though its hard to believe it but its really true. The first song that my cousin sang when she learned how to sing was a song sung by him. Even if we're not Korean. When I am playing his sings, all neighborhood will sing will me. Even if he's not a professional singer but you can see, he's very good. If I can vote here 1,000,000,000x he'll receive all my 1billion votes. And that's a promise. He also sang in Japan last January I think. I forgot the date I'm sorry. He's also the nuclear I guess representative. I forgot the term used. So vote for him! He's the perfect one you need! Go cri!