X Japan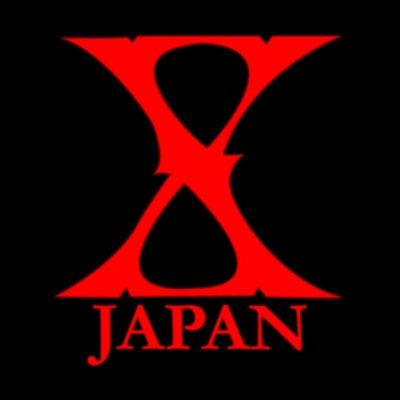 Found on culture.cdjapan.co.jp
Info
X Japan is a Japanese heavy metal band from Chiba, formed in 1982 by drummer Yoshiki and lead vocalist Toshi.
Comments
Top
Popular
Newest
They are the best band of Japan. And they just finish their world tour in 2011. Their fans are all over the world~and their leader YOSHIKI have composed the theme song of Golden Globe 2012.
Amazing band! Love their SCARLET LOVE SONG most for now, YOSHIKI wrote "will you fly me away"... That sentence is so beautiful and it just broke my heart... For all my life, I'm always and just waiting for the ONE to take me away, from the bad days and bring me back home. YOSHIKI, every piece of your amazing work just makes me feel warm and cured.
X Japan deserved to perform at the 2012 London Olympic Opening Ceremonies! Once you listen to their music, you'll addicted and can't stop to loving it! The leader of X Japan, Yoshiki, which is a talented classical and rock international musician artist! Amazing Yoshiki and X Japan!
One of the most influential Japanese bands and best musicians ever! They perform music in many genres, also their music style, instrumental, vocal, rhythm and sound are unique and perfect. They first created VISUAL KEI music scene. From the speed metal, symphonic metal, rock, punk, pop, ballads, indie. GREAT performance with so much emotions enjoyment and pleasure in music and artist like them!
The world needs to know what happens when 5 musical geniuses perform together in a band. You will be blown away by their melodious rocking beat. X Japan IS a living legend! They have influence the music world literally WORLDWIDE in a way bigger than most people ever imagine.
The band has been a lot of ups and downs. The message that they continuously brings up is Never Give Up, Never Letting Go of Your Dream. I think it will suit X Japan a lot to perform at the opening of London Olympics because this event carries forward the same message.
Their music is wonderful! The perfect combination of classical and rock! I have loved them for more than 10 years. Yoshiki is a talented artist! If you listen to their music you will love them too!
They are an amazing band, and the vocal Toshi has a beautiful voice, the leader Yoshiki composed great music to the world, and he just composed the theme song for Golden Globle 2012 I support them forever!
X-Japan is a legend rock band, the captain yoshiki also is this year golden globe for the composer, last year also held the world tour, its influence is self-evident. Support X-Japan and never dull.
X had accompanied me through my high school years and I've been a fan since 2009. Being one of their fans, for me, it would definitely be the happiest thing in my entire life to see my idols performing on the international stage.
This is one of the best band in the world, their world tour makes everyone crazy! Their music is a special language that everyone understand. They are unique. Once you listen their music, you'll become their fan.
X Japan, the best rock band in the world. So many great songs were made by them. I have been their fan for almost 5 years. Not only do they make rock music, but they also sing ballad. X Japan is the best choice to sing in London Olympic. WE ARE X!
X Japan WILL UNITE THE WHOLE WORLD! Their songs can comfort the painful heart and make people stronger.
They are the only band that should be performing in Olympic Opening OK!
The Leader Yoshiki, he composed numerous masterpiece worldwide.
X Japan songs get people together. All fans are united just like Olympic Game that gets people in this world together. They are the right choice representing there is no wall between all of us. Vote X Japan now!
One of the most inspirational bands to of every existed, what could start off a global event better than global dominating band? VOTE X Japan! WE ARE X!
Yoshiki just composed the music for the Golden Globe Award ceremony. X-Japan could blow the Olympic Opening Ceremony to whole new level.
X Japan is my new favorite band! I just learned of them this week and I literally can not get enough of them! Every version of every song I hear and every live show I watch, blows me away in some way. I hope they tour I'm North America again soon, otherwise I WILL get my passport and go see them in Japan! My only sadness is not having discovered them sooner. Everyone should check out X Japan X Last Live HD, & X Japan Kurenai Last Live HD, on YouTube to see what I mean. Japan's most successful band of all time (they sold out 55,000 seat Tokyo Dome 18 times! ) will blow you out of your seat, and will not dissappoint!
X-Japan is my favorites band for more than 13 years their songs is so beautiful and X-Japan is the best band from Japan especially Yoshiki he's the best drummer and best artist who composed Golden Globe theme song is so beautiful and he's have a lot of talent and very genius and really fantastic... WE ARE X!
This band is legend and amazing awesome!
I hope everyone can vote X Japan!
As long as you hear their music you will realize why they are so amazing!
Mm
X Japan is the best visual rock band in the world.
X Japan's spirit can become a big big motivation to everyone.
Their love and care to the world can be shown in their great performance. I want the world to see their show!
They are unique and legendary X, just listen them and you will understand. In that band play very talented and professional musicians who knws how to play his instruments not just with his hands/voice, but with heart. The most of W Japan songs was written by Yoshiki who is very talented musician and there is big heart in all songs. X Japan love his fans and fans love them.

X
Seen them live 3 times, absolutely amazing. Fantastic music, fantastic vocals and definitely worth sharing with the world.
The talent and commitment of these guys is EVERYTHING the Olympics are about, I can't think of a more symbolic, classy, appropriate and entertaining band to play!
This band is the legend. They're the representative of Asian countries, yet, they got many fans in European country and America. World knows them. X-Japan is international and hot enough for Olympics!
X Japan is awesome. X Japan has helped me with their music. They won the award for Best International Band at the Golden Gods Awards, so they are the best. WE ARE X! X Japan has been my favorite band for 6 years. They were at Lollapalooza in 2010, so people know them in many countries.
Related Lists
Top 10 Things Japan Is Really Good at Making Fun Of
Top Ten Video Games Only Released In Japan
Best Male Singer of Japan
Best X JAPAN Song