Jonas Brothers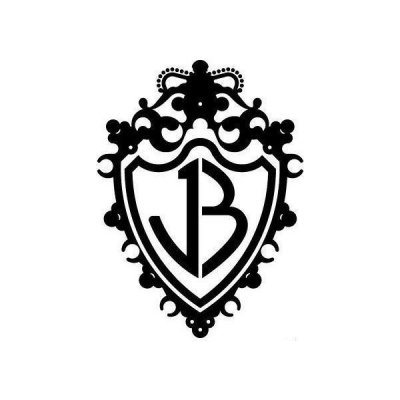 Found on pinimg.com
Comments
Top
Popular
Newest
The Jonas Brothers are the best band! They are amazing, they and their music inspire me to follow my dreams and nick shows me to never have poor and still trying to reach my dreams. They music is so beautiful and I love all they. They are funny, talented, beautiful and good model for everyone and also are so nice with their fans! If they are in 2012 London Olympics Opening Ceremonies I will see that! I love them!
Jonas Brothers for ever

They are The best band in the World!

Jonas brothers are perfect, he are the best in the world. The music wow is so cool wow I love jonas brothers

JONAS BROTHERS JONAS BROTHERS FOREVER
The Jonas Brothers are the best band ever seen in life, they are great companions and have for years been singing her own songs, that are the real artists, but this time they are separated a little does not mean it is over The Jonas Brothers comes back even now.
With much love a big Jonatic
After two years without them we are waiting for this moment, we are waiting for the jonas brothers, they are awesome, they no only be a singers, they are a amazing people!
May be, maybe they don't have the number of fans that Justin has, but I know, The Jonas Brothers have the best fans in the world, because they are the best people in the world.
Please vote for the Jonas are the best in the world are the best nick please inspire me to make songs all my life to take care not to have diabetes and wow Joe is super cute and Kevin love it I would be like the big one that haha good girl alone in asking them to vote for the Jonas

The Jonas Brothers are a great band I love their music a lot they taught me that its not impossible to reach a dream and that even if you are at the top you always have to stay humble and with your feet in the ground, they are a huge part of my life they have helped me with their music a lot.
The Jonas Brothers are an amazing band. They're very talented, people always underestimate them because they were on Disney. Well, Britney Spears was on Disney too. And it'll be a special return for the fans. We are waiting them on a stage since 2010. They will be incredible!
Oh yeah please! The Jonas Brothers is awesome for this Olympics Games! Kevin, Joe & Nick Jonas are back!
They are my life. And would be the best if they come back in this Olympic Games. I thinks that's is gonna make the Games, the best of ever!
The Jonas Brothers are the best band ever! They're very talented, their music inspire me every day to follow my dreams & never let me down. Nick is our diabetes hero, he's fighter! Joe is amazing, very funny & talented! Kevin is beautiful, he's our guitar hero. This guys are my life, I love them with all my soul! Xoxo from Argentina


Jonas Brothers have been there for a lot of time, their music is inspiring for hundreds of people. I think they deserve this honor. Jonas Brothers, FIGHTING!
We need them, THE THREE TOGETHER
They're the best teenage band, We NEED them there! That would be TOTALLY AWESOME.
Their songs are good to have fun and they harm nobody.
2012 IS JOBROS YEAR
These guys are really amazing, perfects, handsome and better of One Direction!
Yeah! So very beautiful boys! And your music is excellent!
Jonas Brothers are more than just three guys playing & singing in a band, they are heroes, angels who has been saving millions of lives! They are living the dream keeping it real.. They are talented, amazing, they always take care of people & fans... They mean LIFE & LOVE. Always a Jonas Fan
The Jonas Brothers are one of the best bands in the world, and I think that those who deserve to win, because this 2012 is the year of the Jonas Brothers, they can give a show enough quality, which is what they deserve the Olympic Games have millions of fans who would love to see them on stage as important as the Olympics
The jonas brothers must be there they are my favorite boy band and they deserve be there they are more talented than justin bieber
Jonas Brothers are more than a band for me... THEY ARE MY WHOLE ENTIRE LIFE... I LOVE THEM SO SO MUCH... AND I THINK IT WOULD BE SUPER SPECIAL FOR ALL THE JONATIKS HAVING THEM SING TOGETHER... I KNOW THAT THEY WOULD LOOK awesome SINGING AN A STAGE ALL TOGETHER... PLEASE WE really WANT JONAS BROTHERS TO SING THERE..
I love Jonas Brother and I know for sure they will win and will be performing. Jonatics support me I love them so much
Jonas Brothers should perform because they are amazing live. By amazing I mean A.M.A.Z.I.N.G. I've gone to a lot of their concerts and they give such a good performance. Trust me you don't won't forget the performance! I've haven't forgotten any of the performances that I've been too! I know they haven't been together for a while but they put so much passion and soul into their performance and their music. They continue doing what they love no matter what, this would be an amazing for both the fans and the Jonas Brothers themselves because after them not performing for awhile, this would just be incredible and an amazing experience them!
No more Bieber please not everybody love him so is very horrible have to hear it!
They are the best band in the world. No matter what people think, they are forever in my heart.
Hey we millions of fans we love it see the jonas brother live in London maybe could be great
I have been a fan of them since 2005 and they will ALWAYS be the best band IN THE WORLD! Even though other bands/musicians may take their #1 position, they'll ALWAYS be #1 in my heart. They changed my life and make me the HAPPIEST girl in the world. They are my life, my world, my EVERYTHING. Peace, Love, JONAS.
The Jonas Brothers represents a true role model for a whole generation. They've been growing up along with their music and I think that even though right now they're taking their time to explore their own personality we all believe they're gonna come back to make something incredible!