L'Arc-en-Ciel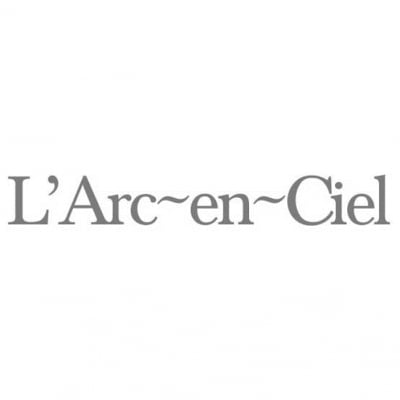 Uploaded by BKAllmighty
Info
L'Arc-en-Ciel is a Japanese rock band, founded in Osaka in 1991. With a reported 40 million records sold, they were the first Japanese act to headline at Madison Square Garden.
Comments
Top
Popular
Newest
The best of Japan! Really, it's a great band, if not the best of Asia. I hope they win. They have a long history and great and beautiful songs. In its 20 anniversary would be a great thing to sing in London.
L'arc puts on a great show their energy and music is so engaging it is perfect for the Olympics. They have several songs that would be absolutely perfect to perform in front of that many people. As a fan I would enjoy it but I also know it's finally their time instead of all these young up and coming pop stars with their shows turning straight to basically as sexy as you can get. L'arc has sexual allure I admit it but they also have a wonderful spirit that is infectious and makes you joyful.
Think l'arc en ciel is a group with history as well as being known throughout the world, despite not having any in the television diffusion of America and west unlike many groups they are known for their music, and not an nesecitado series of novels or to become known. All this desmuestra his last tour performing around the world where every town is shocked and fill stadiums without a avismal advertising... Larc en ciel ALSO IS BEST ASIAN GROUP AND THAT NO ONE CAN DENY

They're legend in Japan, and had celebrate their 20th birthday at 2011... And in this year (2012) they will rock around the world with World Tour in England, France, USA, Taiwan, Hong kong, Thailand, and more...

My most favorite band of all time spanning 20 years of wonderful music with melodies that will stay on my mind for the rest of my life, with lyrics that transposes and tells us about life trials or just plain fun the band did it all, the only thing missing I guess is appearing on the olympics and reaching out to their fans which they haven't landed
They are a wonderful band, and in the last twenty years they had mad lots of brilliant songs. They are my favorite, I believe they wont let me down forever.
A dream band. A lot of people already know about this great band. They have a lot of songs that have a lot of energy in it. They can send a lot of positive energy to all the people around the world with their songs. They are one example of union. They can gather a lot of support from all people around the world. They have beautiful musics to be send to the world.
They're the voice of Japan! They should be able to represent the Asian community VERY WELL!
They are great performers and now how to put on a good show I think they will be able to wow people at the show! They aren't so heard of on the international mainstream level and it will give a great chance for them to show their music to the world who hasn't heard of them. May make a few new fans
Great songs, beautiful musics, and strong lyrics. L'Arc-en-Ciel is a band with a whole package of brilliant people. It will be a beautiful to see this band perform in London Olympic opening ceremony. Their songs not for specific people only but for all the people around the world.
L'Arc-en-Ciel songs can give you positive aura to move on from any problem you have. They have positive message in many of their songs. It will be nice to be able to hear them perform in London Olympics opening ceremony. They will move a lot of people with their song.
Their music is variable and attractive; the lyrics depict vivid scenery and deliver inspiring points. Their songs magically give bravery to the listeners. Lots of things or feeling that I have gotten from their music. I can't love the band too much.
L'Arc-en-Ciel also knows as LARUKU is the one of the legend in this world.
even though they aren't young but in the deepest in my heart I will support them. Let's the world knows that we were STILL exist in this world..

*Ima love you as always
Let all the people around the world know that this band has a great, great talent in music, and they can deliver all good and positive message with their beautiful songs. London Olympic won't regret to have them to perform in the opening ceremony.
The best Japanese Rock band ever. They're a group of genius in musics. They have skillful members. That makes them have great songs and strong lyrics. It will be great to have them perform in such a vast event like London Olympic opening ceremony.
Are the best in the world. Have a wide path and are at their best with the World Tour. 20 years making music are successful enough merit. I am a fanatic of them 3 years ago and its musical quality equal to any band of English speakers with the same path
Hatsune miku? Come on, there is a "best of the best of the best of the best" Japanese musician here... L'arc en ciel.. Just L'arc en ciel.. The best Japanese musician/rock-band ever.. Talk about Japanese music, talk about L'arc en ciel and you must know that...
They never give up since 1991 and always do the best to improve their performance. They try to create a lot of songs and try to give spirit to their fans. Their songs BLESS and GOOD LUCK MY WAY give spirit for their audience and can give spirit to olympic athletes.
L'Arc-en-Ciel are the best in the world!
Their music are wonderful, lyrics are beautiful, band's member are cool!
They have great musics and performance! They can give you audio and visual satisfaction. They are always put all their skills into their notes, musics, and songs. Large event such as Olympic won't regret to have them as performer.
L'Arc-en-Ciel was established in 1991 has been the Asian-day mission, they often revealing a dark beauty of the music, especially their MTV feeling really good, of course, in fact, this is they do notgood place, because the musical tension is not enough only to fill the screen MTV, which is why the CD sounds very plain song watching MTV listen to feel good.
They've just made their world tour. A lot of people around the world love them. They've just made their debut at Madison Square Garden too! Isn't it great to see this band as the performer in London Olympics opening ceremony?
They are the most cool band! I want to see their on Olympic Games!
Hyde's voice, Tetsuya's bass, Ken's guitar and Yukihiro's drums!
They're a great band. A lot of artist were already made a tribute for them. It's a recognition from the world and it's enough to make them perform at the London Olympic opening ceremony. It will worth all the expectation.
LARUKU is a Band that has 20 years in the industry. They have spawned several albums and singles. They musical genre not only comes from Rock, buy expands to other ones as Electronic, Acoustic, Punk, Heavy. Their music and lyrics are full of passion and most of them are really catchy. A Band Worthy being fan of.
Lyancor.