Maroon 5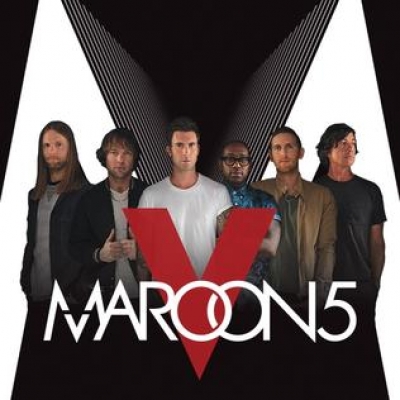 Uploaded by ParasN2000
Info
Maroon 5 is an American pop rock band that originated in Los Angeles, California. Before the current group was established, the original four members, Adam Levine, Jesse Carmichael Mickey Madden and Ryan Dusick, formed a band known as Kara's Flowers in 1994, while they were still in high school.
Comments
Top
Popular
Newest
They definitely should attend this event! I think London going to love them and lot of the people going to come just to see Maroon 5.
My all-time favorite band since I was little, Maroon 5 has an amazing stage presence and a wonderful song selection that can keep a crowd up on their feet for hours! They are by far the best choice to have sing at the Olympics.
I love Adam's special voice, plus most of Maroon 5's song is very good. My favourite? All of their songs
The best singer I've ever met in my whole life. This band totally deserves to be performing at the 2012 London Olympics Opening Ceremonies.
They are the top pop artists of my list in the recent years! I would love is watch them to perform at the London OLYMPICS OPENING CEREMONY to make the world know how to MOVE LIKE JAGGER!
I'm going to have to pick my favourite band here. They come out with so much good music, and they are very good live! I hope that they get chosen!
Well, Maroon 5 has some song that almost everybody knows. They are talented, hot, popular so I guess it would be a real good choice to perform at 2012 Olympic in London
Maroon 5 is amazing. Adam is so activity. And they have so many wonderful songs which can be chose to sing at the London Olympics. They have much passion.
If They got picked to sing I want them to sing Never Gonna Leave THis Bed, I wont Go Home Without You, Payphone, She Will Be Loved and This Love
If Maroon 5 are going to sing in the Olympics opening ceremonies there will be no way I can miss watching them
com'on #marooners, VOTE!
I think they are great and they mark a start of deserving singer.
That convey the beauty of their English is not my utmost to have it.
They are talented and every single of their songs are amazing. L love them.
I think this group can entertain people by singing their songs. Their songs are awesome. Instead of listening to some boring songs we all can enjoy songs that will be sing by maroon 5. I don't know about others but he Maroon5 will perfome ill be infront of my T.V. and wait for them to perform
Best band ever they deserve this! They would be definitely making of the London olympics ceremony something unforgetable!
I love their voice a0nd song
i always listen music of them
now I want to see them in real life
or in London the beautiful city
They give us courage and strength. I have enough power to hold my conviction!
Adam levine is so cute and I love him. Of course I love maroom too, moves like japper!