Olly Murs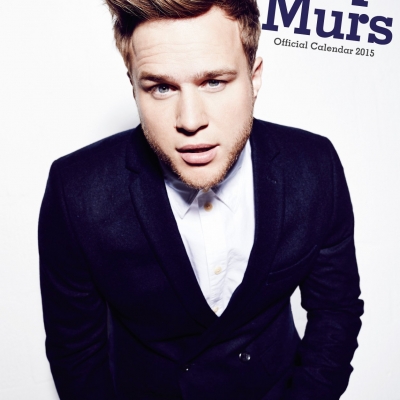 Found on images-amazon.com
Comments
Top
Popular
Newest
Olly represents what Britain is all about. He is from Essex worked in a call centre and went from that to an amazing famous singer! This year he has had 2 hit singles and a number 1 album! We love Olly!
Olly has had an amazing year (2011) Two number 1 singles plus a number 1 album! He's proud to be British and should definitely be performing at the opening ceremony of the London 2012 Olympics! He deserves it so much! So please vote for Olly Murs to perform
Olly is a great representative of britain and mostly essex. He is a great role model to others and has an amazing voice! He has brought out two amazing albums and most of all he is a lovely person to be around which would bring a good vibe to the opening ceremony at the olympics! Get voting for olly!
Olly should be chosen to sing at the olympics because he's fun, a great singer, a great personality, and really represents what we, Britain, is all about. He's had a really successful year in 2011, with 2 number 1's and a number one album under his belt, which has gone double platinum in just 4 weeks, also his presenting debut on the Xtra Factor shows that he is multi talented! He'd do us all proud, 100%!
Olly should definitely be chosen as he is a perfect representative of what Britain is all about. He is ALWAYS positive about everything and would make everyone who watched his performance smile! I think Olly would really appreciate the opportunity and the world deserves to hear his AMAZING music. We love you loads Olly!
Olly is such a down to earth guy, he deserve's this more than anyone! He's had two number 1 single's plus a number 1 album! He's proud to be British and is a perfect role model for young teenagers. Please Vote for Olly, he would love the experience and I'm sure everyone would enjoy his performance as he is such a all round guy!
Olly is a pure entertainer and is all what britain is about.. I would be so proud as a british citizen to see olly perform at the olympics to represent Britain. He's had a successful year I'm sure Olly would fully appreciate performing and would top his career. Olly came from nothing and came onto the xfactor, came second but still put his head down and a year later he succeeded. True moral of the Olympics? I think so! VOTE OLLY!
He's perfect. He can sing, dance and entertain people. He's British and he's worked his way up and completely deserves to represent the country. His music makes you smile and he puts on an amazing show, I thought they wanted the Olympics to be the "Greatest Show on Earth"?
Vote for Olly! He's done amazing this year with new singles, a new album, a new calender, and hosting the Xtra Factor! This is something he deserves and he will be great at it! So PLEASE VOTE FOR OLLY MURS to perform at the Olympics 2012! I promise you he will be amazing!
Olly is the most amazing guy ever, He's an amazing singer and he has moves! I love Olly so much, I'm a massive fan and I have always supported him ever since he was on X factor! He deserves the chance to sing at the London olympics so much!
Olly is an amazing singer and it shows as last year he had a sold out tour, a number 1 album and 2 number 1 singles. He's also an amazing performer and would love to perform at the opening ceremony and he'd have everyone up on their feet
Olly is an amazing british artist who deserves to perform at the London 2012 olympics he shows that winning isn't everything you can still go far in what you do which fits in with the olympics. Please VOTE FOR OLLY he deserves it
Olly Murs deserves to sing at the London Olympics because he's got a great voice, he's a great dancer and a great performer! I've bought his Albums and I have to say every song is amazing!. He deserves to Perform more than anyone
Olly murs deserves to win so much, just within 2011 he's juggled a new album, a presenting job on ctra factor which meant all the performances to attend, planning a tour, releasing 2 singles which both got to number 1 and so much more. He's also amazing and is such a down to earth, lovely, beautiful man, who puts his fans first, which other celebrities wouldn't do! Olly is the best okay!
He's got his singles as number 1 on the charts for three times! One of them has been on the chart for 6 week and it was still number 2 this weekend. He's talented, amazing singer, dancer, entertainer! He deserves to be there
Olly has achieved a fantastic career as a singer/performer. He is very entertaining and some would count him as a national treasure. He is from England, Essex and proud to be so, so it would be perfect for him to represent British talent
Olly is basically everything us Brits want in a singer! Come on, his music is all-around great and everyone I know loves him. He sounds great, looks great and has our Brit spirit so he should perform at the Olympics!
Olly murs is one of the best performers live but he doesn't just perform he enjoys every minute of it, he's got an amazing voice and never fails to impress his audience, VOTE OLLY
He's amazing! His music never fails to put me in a good mood also he's true British talent as he's competed on the x factor VOTE FOR OLLY! He won't fail to get everyone in the arena dancing and singing along
Olly should definitely sing at the olympics, it will be a great opportunity for him and he would love it himself! VOTE OLLY! He is appealing to all ages and is a lovely chap!
I love olly so much and he has come so far with his number1 album In Case You Didn't Know and he is such a good singer! That is why he deserves to sing at the London Olympics!
Olly murs has never had any bad press and is clearly a friendly citizen of the United Kingdom, I don't believe anyone else would be more perfect for the job! Go Olly!
He had has a brilliant year and is such a genuine guy. He writes his own music and is very talented. He really deserves this opportunity! So vote for Olly for this!
Olly has star quality for an Essex lad! He also has one fit bulge! ;) His new album is brilliant as was his last album! I can't even describe how good he is!
He's so amazing! Great at singing, dancing! Come on murs army get him to the olympics! He would be an inspiration and really cheer people up if they are nervous! X
Related Lists
Best Songs From Olly Murs's In Case You Didn't Know

Best Songs From Olly Murs's Right Place Right Time